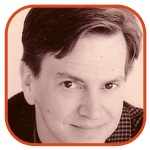 Tweet
Posted by Tom Mason Categories: Editorials, Marvel Comics
What do you like on your pizza? Pepperoni? Mushrooms? Spider-Man?
DecoPac, one of the leading cake decorating companies, already has a deal with Marvel Entertainment for cake toppers featuring Marvel Comics characters like Spider-Man, Iron Man and more.
And following a Direct Market tradition, the company has even created a series of limited edition cake decorations.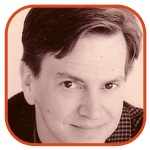 Tweet
Posted by Tom Mason Categories: Editorials, Movies, Television, DC Comics, Marvel Comics, TokyoPop, Viz Media
If you want to break into comics via by following the traditional corporate path instead of freelancing, you might try your luck at being an intern.
There's usually no money involved, you can get some college credit and you'll be doing important comic book work like getting coffee for the office or picking up someone's dry cleaning.
But you'll get to see how a comic book company works from inside its cubicles and that will either thrill you or horrify you. Companies often hire from their old intern pool when staff jobs become available so this is also a way in, should you do a good job, impress the heck out of the right people, and network like all those books tell you.
Viz Media, the San Franciso-based manga and anime company has a 2010 Fall Internship Program bursting with part-time opportunity in a number of departments: Animation Production, Design, Editorial, Information Technology, Licensing, Magazines, PR & Marketing, and Sales & Retail Development.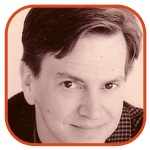 Tweet
Posted by Tom Mason Categories: Editorials, Movies, Television, Video Games, Marvel Comics
I love checking out Craigslist. It's like channel-surfing with classified ads. You can always find interesting things, and before you know it, several hours of your day have vanished. Let's see what comic book jobs are out there:
In New York, A.P.N.G. Enterprises has a "bold comic book series" called New-Gen, which they're rolling out "for multiple platforms including movies, TV, video games and of course more comics, distributed by Marvel."
And they need a couple of interns for three-months, rewarded with college credit. Specifically, they want "people who know and have a passion for comic books and science fiction to help us get the word out about the world of New-Gen."
If you're up on the social media apps, and aren't afraid to go old-school by handing out fliers or working their booth at the New York Comic Con in October, poke your resume over there.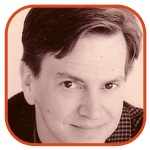 Tweet
Posted by Tom Mason Categories: Editorials, Marvel Comics
Marvel Studios, the entertainment (think TV, movie, online) division of Marvel Comics which is itself a division of the vast Disney empire, is hiring yet again. They're looking for a Digital Distribution Manager which sounds very now. I smell an iPad in your future if you get this job.
As DDM, you'll be responsible for managing "numerous aspects of Marvel Entertainment's digital distribution and will report directly to the Vice President, Games & Digital Distribution."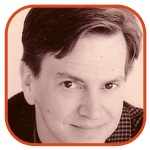 Tweet
Posted by Tom Mason Categories: Editorials, Movies, Reviews, Independent, Marvel Comics
I can't believe the Spider-Man musical will hit Broadway on December 21. Are there really enough little old ladies who want to take the bus in from Long Island on a Wednesday afternoon to see an all-singing, all-dancing super-hero? That's quite a bit different from Starlight Express and Cats, right? My prediction: It'll close before the Tonys are announced, but then a touring version will criss-cross America for years with Jake Lloyd, Mischa Barton, Gabe Kaplan and Angela Lansbury in key roles.
Now let's see what else is going on:
Scott Pilgrim I: Over at John Scalzi's Whatever, guest blogger John Anderson bows down before the triumph that is Scott Pilgrim Vs. The World.
Scott Pilgrim II: The Early Word takes a look at how a comic book movie adaptation might help sales of said comic and then delivers a slap to the way DC Comics handles itself. "However, those intrigued by the Green Lantern movie are unlikely to be engaged by the continuity-heavy, you-must-buy-every-single-collection tale like Blackest Night. The folks buying Blackest Night? They are already Green Lantern comics fans."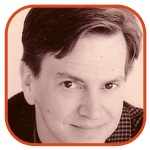 Tweet
Posted by Tom Mason Categories: Editorials, Marvel Comics
Marvel Comics continues to make the hiring news with two new positions opening up. Since DC Comics hasn't posted a new job listing in weeks, Marvel would seem to be the only major company that's still located in Manhattan that's in a hiring phase. Make of that what you will.
First up, the House of Ideas needs a Project Manager in Promotions that sounds like a lot of fun. You'll get to "oversee and manage all aspects of a robust co-promotional program with worldwide partners including television, print media, premiums, digital and online content and promotional campaigns."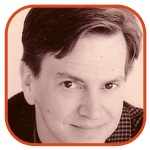 Tweet
Posted by Tom Mason Categories: Editorials, Marvel Comics
Marvel Studios is at it again. This is at least their third job listing in two weeks. Either people are leaving – which seems doubtful – or they're growing, which given the number of movie and TV projects they have in development and production seems the more likely explanation.
Marvel Studios, the entertainment entity of Marvel Comics and part of the overall Disney Empire is looking for a Senior Accountant for their Manhattan Beach, CA office.
The successful employee will be "focusing on the corporate side of the business (as opposed to our one accountant who is dedicated to supporting productions) based in LA supporting NY based accounting efforts and LA based tracking and analytical efforts." Whew!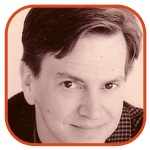 Tweet
Posted by Tom Mason Categories: Editorials, Movies, Marvel Comics
Marvel Studios out here on the West Coast must be the happening spot for new hires. This is the second job listing in a week or so, and I originally missed this one because it's listed through Marvel Comics' parent company, Disney.
Marvel Studios is looking for a VP in Communication and Distribution in Animation in Manhattan Beach, CA.
You'll report to the Executive VP, Head of TV, so big props to you, Mr. Powerful. You'll be working on the "development of objectives and strategic priorities for Marvel Animation and its individual programs in each market around the world."
This sounds like it's definitely a suit-and-tie, travel, Bluetooth and buzzword kind of job, so you'll need not only the experience but the slanguage to back it up. You might even get a nice iPad out of the deal. And if any of you do get the job, let's talk, because I need a new executive friend in animation.
At the other end of the world, though still part of the vast Disney empire, is Disney Worldwide Publishing which is looking for a "Global Editor."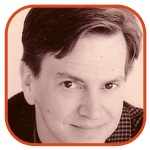 Tweet
Posted by Tom Mason Categories: Editorials, Marvel Comics
With DC's rumored-to-be impending move to the West Coast, they certainly aren't in a hiring phase (they'll be in a shedding phase). But the sole remaining big-time comic book company in New York still looks for people to join the Marvel Employment Universe.
First up, mighty Marvel is looking for a Royalty Analyst for their Finance and Licensing Department in New York. It's a data-entry gig where you get to "collect and analyze detailed royalty reporting and forecasts." You'll also be checking over contracts and how they impact royalty reporting, and working with "worldwide licensee accounting maintenance."
This is a great entry-level opp for someone just out of college in the past couple of years. And if you "possess a keen willingness to learn, analyze and desire to enhance the licensing business team of Marvel" you could find a new post-college home.
On the opposite coast, Marvel Studios is looking for a System Administrator in their Manhattan Beach offices.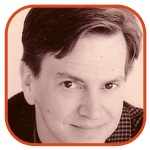 Tweet
Posted by Tom Mason Categories: Conventions, Editorials, Independent, Marvel Comics
So once again, I'm going to the San Diego con. I mean, Comic Con International in San Diego.
Oh, I know what you're thinking – the noise, the crowds, and oh all that non-comic book stuff. The cosplayers, the Twi-hards, the (gasp) movie and TV people. Well, I don't care – I welcome them all. And if the hardcore funnybook fans need to bitch and moan that the con "isn't about comics anymore," well that just sounds like the nerd equivalent of "get off my lawn."
Here's a link to the con website that has all the programming events for each day. I took that list and sorted it by just comics-related programming and here's the result. Honestly, there are so many that you'll be the star of your own private Walking Dead mini-series before Friday's over.
© Gear Live Inc. – User-posted content, unless source is quoted, is licensed under a Creative Commons Public Domain License. Gear Live graphics, logos, designs, page headers, button icons, videos, articles, blogs, forums, scripts and other service names are the trademarks of Gear Live Inc.