Find Our Latest Video Reviews on YouTube!
If you want to stay on top of all of our video reviews of the latest tech, be sure to check out and subscribe to the Gear Live YouTube channel, hosted by Andru Edwards! It's free!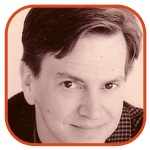 Tweet
Posted by Tom Mason Categories: Editorials, Movies, Reviews, DC Comics, Independent, Marvel Comics,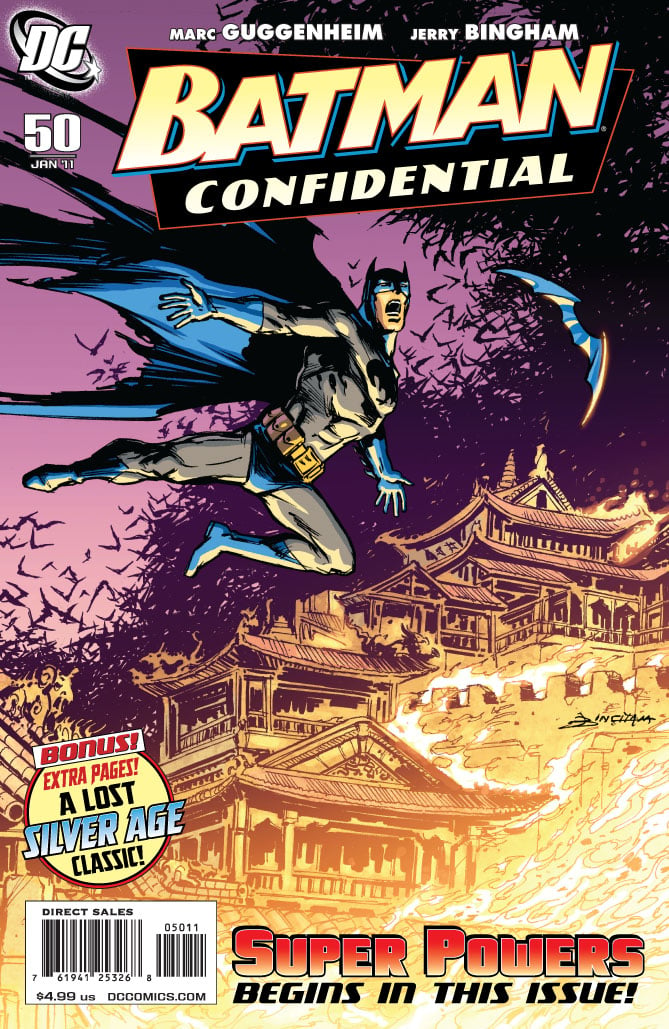 A big week on the internets, so let's get right to it.

For me, the big news is that my pal Jerry Bingham is illustrating a 5-part story in Batman Confidential, starting in issue #50 that went on sale this week. If you're on the fence about it, here's a multi-page preview of it that'll make you wish Jerry drew more comics. Fans of Batman: Son of the Demon rejoice!

Batman: Over at Project Child Murdering Robot, Ricky Sprague comments on the upcoming Christopher Nolan Batman movie with some language that might be NSFW but SWR (still worth reading)! Bonus shout out to Batman: Year One: "It was among the first of the modern age comic book character reboots that now seem to occur every other year or so. Mr. Miller's hardboiled writing was at its peak, and Mr. Mazzucchelli is one of the best illustrators ever."

Biff! Bam! Pow!: Bob Greenberger at ComicMix tackles the eternal question: Is Legends of the Superheroes any good? "You have to love kitsch, bad writing, awful acting, and comic books to enjoy (or endure) these specials."
Click to continue reading Weekend Reading: Batman, Tintin, Starlog and Jerry Bingham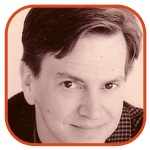 Tweet
Posted by Tom Mason Categories: Editorials, Interviews, Reviews, Television, DC Comics, Image Comics, Independent, Marvel Comics,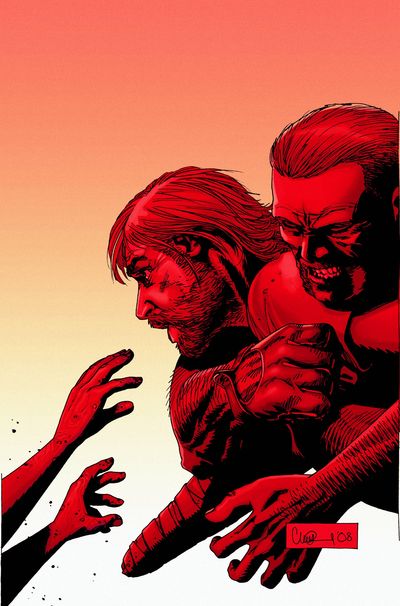 Happy Halloween to all of you!
My costume this year is simple - I'm going to walk around with my iPad and call myself The Future Of Comics. Which, I admit, is something I do pretty much every day.

First off, congratulations to my pals at Boom! Studios and their sales on Stan Lee's Soldier Zero #1. And kudos to Boom for sharing their actual numbers.

And if you'd like a 10-page freeview of the November release of Stan Lee's The Traveler #1 by Mark Waid and Chris Hardin, Scoop has that for you too.

Let's see what else is out on the internets...

Zombies: Pop culture historian Jim Beard writes about the Walking Dead phenomenon that will soon be sweeping the nation thanks to the new AMC TV series.

Beard, by the way, is the editor of a new anthology that looks back at the Batman TV series of the 1960s, Gotham City: 14 Miles.
Click to continue reading Weekend Reading: Halloween, Stan Lee, and The Walking Dead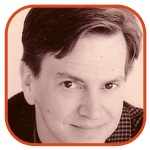 Tweet
Posted by Tom Mason Categories: Editorials, Marvel Comics,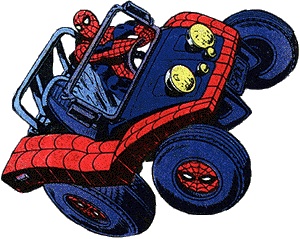 If you're a fan of Marvel Comics, then you know about Marvel's monsters like Fin Fang Foom and Tim Boo Bah. But are you ready for Marvel's Monster Trucks?
Well get ready to rumble, you V-8ers, Red Staters and Import Haters!
Marvel Entertainment, no doubt a division that rests somewhere between Marvel Comics and Disney, has expanded its deal with Feld Motor Sports, the motor sports entertainment company (and owners of the Ringling Bros And Barnum & Bailey Circus, go figure).
Click to continue reading Marvel Monster Trucks: With Great Power!
Read More

| Marvel Monster Trucks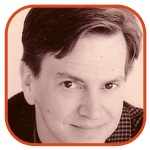 Tweet
Posted by Tom Mason Categories: Editorials, Marvel Comics,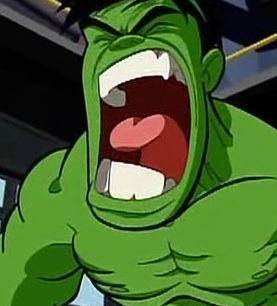 The House of Ideas division of the House of Mouse is hiring for their New York Idea House.
Marvel Comics is in the market for a Digital Project Manager for their Digital Media division.

You'll be expected to "demonstrate exceptional technical expertise, possess superb communications skills, wield sharp collaborative problem-solving skills, and be key" when it comes to keeping your projects on-time and on-budget.

Lots of job responsibilities, including pushing a lot of digital paper from place to place - figuring out new projects, monitoring progress, team leading, managing expectations, tracking milestones, and keeping documentation so that if it all falls apart, fingers know where to point.
Click to continue reading Comic Book Jobs: Marvel Comics Digital Media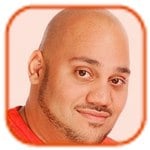 Tweet
Posted by Andru Edwards -
Categories: Interviews, Movies, Marvel Comics,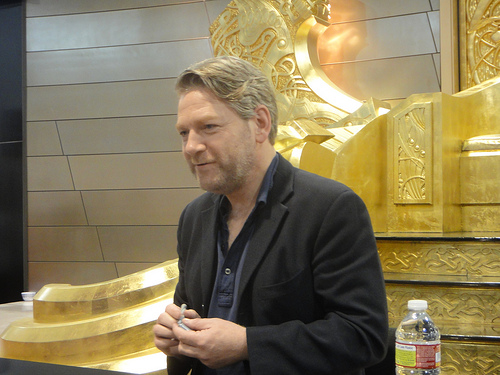 Kenneth Branagh believes Thor is like a Shakespeare play.
The actor-and-director - best known for his adaptations of Shakespeare's plays - says he took on the job of directing the forthcoming superhero movie, because it reminded him of the English playwright's works:
"I read the script and saw an epic adventure with, at the centre, human dynamics - which for me is what really works in comics. I looked at the relationships and saw brothers, mother, father and sons: the tight royal circle. When you get down to it, this is pure Shakespeare it's a great drama about familial problems concerning those who possess great power."
Click to continue reading Kenneth Branagh Explains Why He Directed Thor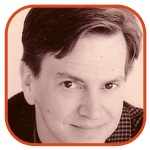 Tweet
Posted by Tom Mason Categories: Conventions, Editorials, DC Comics, Marvel Comics,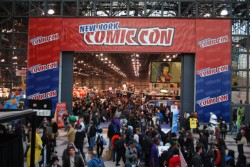 The New York Comic Con has come and gone for another year. And while you may not have been fortunate enough to attend, the spies who work for Comix 411 were there, watching, listening and recording. Here's what they overheard.
10: "I wish DC and Marvel would drop their prices again."
9: "Sold out?! In your face, San Diego!"
8: "I was promoted to VP of unemployment…"
7: "Is this the line for that Spider-Man musical?"
Click to continue reading Top 10 Things Overheard @ NYCC 2010
Read More

| The Comics Reporter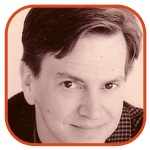 Tweet
Posted by Tom Mason Categories: Conventions, Editorials, Interviews, Reviews, DC Comics, Independent, Marvel Comics,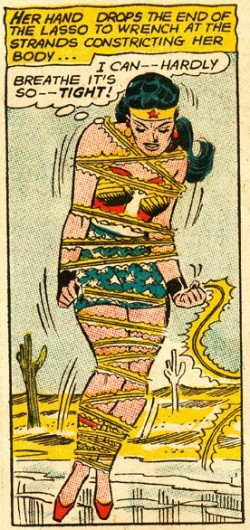 Doesn't everyone who's not there wish they were at the New York Comic Con this weekend? Or is it just me?
Big announcements all across the board. Marvel and DC are cutting prices which won't boost sales enough for the Big Two to make the same amount of money. But it's good news for non-Big Two publishers who can try to tap into the money customers are saving and steer it their way. I'm looking at you Boom!, Dynamite, Moonstone and IDW.
DC's also cutting the story count down to 20 pages. Since there aren't that many paid ads anymore, anyone want to wager on when the $2.99 printed comics go from 32 pages down to 24 to further reduce costs?
And in the wake of his supervisor stepping down, Bob Wayne's been given a promotion and stays in New York. Well played.
At Project Child Murdering Robot, Ricky Sprague has some thoughts about the new Wonder Woman TV series in development by David E. Kelley (Ally McBeal; Boston Legal). His advice: "Please don't shy away from her glorious bondage past."
Toasting Toth: Who doesn't love Alex Toth? John Kricfalusi posts panels from a really nice story and breaks down his love for it.
Toth II: Daniel Best at 20th Century Danny Boy has some great information of Alex Toth and the artist's time in Australia. Bonus: lots of Toth artwork.
Click to continue reading Weekend Reading: Wonder Woman, Alex Toth, NYCC and Star Wars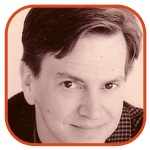 Tweet
Posted by Tom Mason Categories: Interviews, Marvel Comics,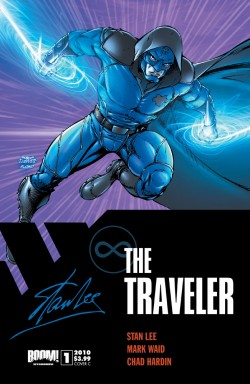 I met Stan Lee once. (And I tell this story all the time, so if you've heard it before, feel free to move along.)
After Marvel Comics bought Malibu Comics, a big dinner was orchestrated at Chinois, a fancy restaurant in Santa Monica. All the big Marvel New York executives – all now long gone – were there, and so was Stan Lee. Malibu was represented by Scott Rosenberg, Dave Olbrich, Chris Ulm and myself.
Stan came over and introduced himself to me and then said, "I always forget, who bought who? I need to know if I have to kiss your ass or you have to kiss mine!" I could not have loved him more.
Since he left active duty at Marvel Comics and became their elder statesman, a media go-to guy, movie cameo expert and starter of other companies, he's tried to duplicate his prior success at running Marvel. I think he likes to keep busy, has a ton of ideas floating around in his head, and has the ability to find outlets for them, and no trouble finding people who want to work with him. We should all live such a charmed life.
Click to continue reading Stan Lee's The Traveler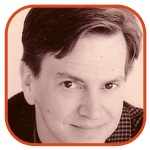 Tweet
Posted by Tom Mason Categories: Editorials, DC Comics, Image Comics, Marvel Comics,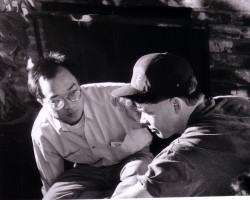 So did you hear the big news? Marvel's moving to a new office building in Manhattan!
Not to be outdone, Warner Bros. decided to shake things up with a large scale corporate shift. This interview with Diane Nelson from Comic Book Resources actually sheds very little light on the nuts and bolts of it.
And the lack of real answers has caused Tom Spurgeon to raise some questions he'd like to see answered about the situation forward-going.
Naturally, and because I sometimes can't keep my mouth shut, I have my own take on the matter.
Click to continue reading Weekend Reading: DC Comics And Warner Bros.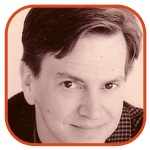 Tweet
Posted by Tom Mason Categories: Editorials, Movies, Television, DC Comics, Marvel Comics,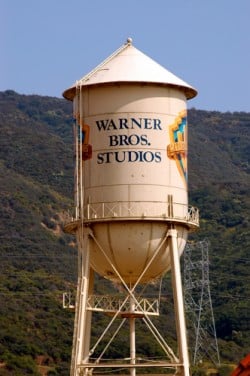 Well, at least Batman will still be published out of New York!
I'm no pundit and I'm certainly no reporter or journalist, and I'm not even a DC insider, although I should point out that before Paul Levitz bought Wildstorm, he tried to buy the company I co-founded, Malibu Comics.
I was saddened, though not surprised that Warner Bros. was splitting DC Entertainment into two divisions and keeping all their old school business in Manhattan. My sympathies go out to all DC employees who are getting let go and to all freelancers who are getting their books cut out from under them. This is not an easy time, and it's not going to get easier.
I think lost in all the discussion and rundown of DC's recent shift is that the biggest piece of the puzzle has yet to be explained or admitted to. Warner Bros. which folded DC Comics into a new company called DC Entertainment just a year ago, now took DC Comics out of that company and moved DC Entertainment – along with all of the money-making portions of the company – to the West Coast.
DC Comics, the comic book division, is now its own stand-alone entity. An island of old-school publishing left without its support network. This has been hailed as a victory for the comic book people.
It isn't. It's a wake up call.
Click to continue reading Warner Bros. Comics & Stories
© Gear Live Inc. – User-posted content, unless source is quoted, is licensed under a Creative Commons Public Domain License. Gear Live graphics, logos, designs, page headers, button icons, videos, articles, blogs, forums, scripts and other service names are the trademarks of Gear Live Inc.