Check out our 2013 Holiday Gift Guide, win some awesome gadgets!
Our 2013 Holiday Gift Guide is in full swing - we are adding our recommendations daily, aimed at men, women, teens, families, techies, and more. If you need help figuring out what to get the people in your life, head on over to our Guide for some ideas. We'll even be giving away some of the items featured this year!
First up? We're giving away an iPad mini, Rdio subscriptions, and more!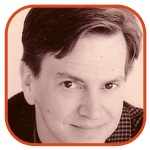 Tweet
Posted by Tom Mason Categories: Editorials, DC Comics
The DC comics of the early 1970s were still fairly stodgy, but newcomers like Howard Chaykin, Mike Kaluta, Bernie Wrightson, Walter Simonson and others were starting to shake things up. I've made no secret of my love of Howard Chaykin's work. He's a creator who continues to challenge the form, push it, break barriers and twist it around while still having interesting things to say. If for some crazy reason, he took over Bazooka Joe, I'd start buying gum by the case.
In 1972, DC published a comic called Weird Worlds that was a Tarzan tie-in title featuring John Carter of Mars and Pellucidar adaptations. By issue #8, they dropped all the Burroughs-related stuff and went with an original, non-DCU character, Iron-Wolf, created by Chaykin. He plotted it, penciled it and inked it, and Denny O'Neil did the script. The beautiful lettering - seriously, it's awesome - was by Walter Simonson.
The story is action-packed and a good set-up for a series: Lord Iron-Wolf refuses to turn over his planet's resources to "allies" of the Empress of Empire Galaktika out of fear it will leave his planet open to attack.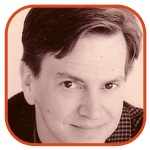 Tweet
Posted by Tom Mason Categories: Interviews, Television, DC Comics
If you're a fan of the 1960s Batman TV show starring Adam West and Burt Ward, then you already know what that phrase means. It's the sign you see denoting the distance from the Batcave to Gotham City. Wayne Manor was way out in the 1960s suburbs! Gotham City 14 Miles is much more than that, however. It's also the title of a new book edited by Jim Beard whose full title is Gotham City 14 Miles: 14 Essays On Why The 1960s Batman TV Series Matters. Essayists include Beard, comics historians Peter Sanderson and Robert Greenberger, and a host of people whose names are being revealed one at a time.
The book will be published by the Sequart Research & Literacy Organization a "non-profit devoted solely to the study and promotion of the artistic and literary medium alternately known as comics, comic strips, comic books, graphic novels, manga, sequential art, and sequart."
Beard says Gotham City 14 Miles is the first book on the old Batman TV series in over 10 years, and I say it's about time. The book will examine the 1966-68 TV series and "quantify its worth and weight in current pop culture. It also intends to shoot down many of the cliches, falsehoods and outright misinformation about the show and illuminate its strengths and, yes, its weaknesses."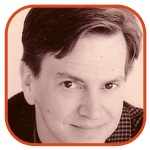 Tweet
Posted by Tom Mason Categories: Editorials, DC Comics
What, me hurry? Here's how quickly things can turn around. Last year, DC Comics reduced the frequency of MAD Magazine, the perennial humor magazine for snarky kids of all ages, from monthly to quarterly. They cited all the usual reasons.
Most bloggers jumped to the idea that DC had done little to actually brand MAD beyond a couple of spin-off magazines. There was no movie (except for a long-forgotten Animal House wannabe called Up The Academy which licensed only the MAD name, and that was 30 years ago), no animated series, no TV show (except for MADtv, which just licensed the name), and little to no merchandise. Oh, and only the most perfunctory of websites.
Jump ahead a year. There's a change of management at DC. MAD's frequency is pushed forward so that it's now going to be bi-monthly.
Read More

| A.V. Club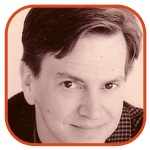 Tweet
Posted by Tom Mason Categories: Editorials, DC Comics
I didn't know Dick Giordano. By the time DC Comics was negotiating to buy Malibu Comics, Dick had retired. My one encounter with him was so hysterically overwrought and requires so much useless backstory about marginal players that I can only tell it at convention bars over microbrews. But I do know – or think I know – a lot of things about him. He was responsible for a superhero renaissance at Charlton Comics back in the 1960s when he oversaw Ditko's creation of The Question and his revival of The Blue Beetle and Captain Atom as well as a number of other superhero projects.
When he moved to DC, a number of his Charlton freelancers ended up there as well, including Denny O'Neil, Jim Aparo and Steve Skeates (and under Giordano's stewardship, Aparo and Skeates had a remarkable run on Aquaman). He co-founded Continuity Studios with Neal Adams, providing an alternative business model (and freelance work) for artists working in corporate comic books. He could edit, write, pencil and ink – he drew some of the most beautiful long-legged women in comics.
Read More

| The Comics Reporter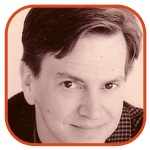 Tweet
Posted by Tom Mason Categories: Editorials, DC Comics, Marvel Comics
Unless you've been living in a hole for the past week or infected with a Zombie virus that's harmed your brain, you're aware that DC Entertainment has made a significant restructuring move in their executive suite and put a team of 5 people in charge - Dan Didio, Geoff Johns, Pat Caldon, John Rood and Jim Lee - to replace the outgoing Paul Levitz.
The internets abound with excellent coverage and analysis. One of the best pieces is from Heidi McDonald who lands a short interview with Diane Nelson, the head of DC Entertainment who put the team together.
Tom Spurgeon at The Comics Reporter runs through some very worthwhile bullet points in a "fingers crossed" sort of way.
And Dirk Deppey, no fan of the outgoing Paul Levitz, is optimistic about the new DC Team-Up.
I'm reminded of a time many years ago when Marvel Comics went on a buying spree that included the acquisitions of Panini, Fleer and Malibu Comics and culminated with the buying of Heroes World to be Marvel's sole distributor. Under different circumstances, they also put a team of 5 in place as editorial shopkeepers. They called it "Marvelution." A similar, "clever" phrase has yet to be made from DC's name. "No Fear" might somehow stick in some way, but I think someone else already has that trademark. "High Five" is getting some play over at Bleeding Cool. And maybe if the DC gang do well, someone will tag them "The Superior Five."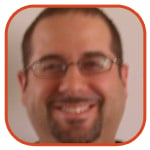 Tweet
Posted by David Torres Categories: Reviews, DC Comics
Rating: *** 1/2*
The past two issues of Grant Morrison's Batman and Robin have left me scratching my head - but in a good way. We discovered that Dick Grayson the current Batman has been keeping the body of the former Batman Bruce Wayne hidden in a sarcophagus in the Wayne Foundation building. His mission is to resurrect his former mentor by using a newly discovered Lazarus pit. Our last issue ended with Dick, Batwoman, and Kinght and Squire witnessing the supposed resurrection of Bruce Wayne from the Lazarus pit. Is this how Bruce Wayne returns to the land of the living? Thankfully, no.
It seems that the body that Dick Grayson has is one of the replicas created by Darkseid during the Final Crisis. All of them had been destroyed except one as Darkseid stated he could use the deceased body of the cloned Batman for some future use. This is a bit confusing as how could Darkseid have known that he was going to kill Batman and that he could use this clone body for evil purposes? Am I missing something here? Whatever the case the Batman that comes out of the Lazarus pit is a raving lunatic and begins attacking everyone in the room.
The clone Batman is able to escape thanks to a cave in and uses a Bat-copter to escape and head back to the Wayne Foundation. There he beats up Alfred and confronts a wheel chair bound Damian who thinks his father has returned to him. And we end there.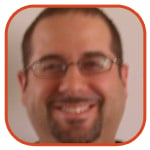 Tweet
Posted by David Torres Categories: Reviews, DC Comics
Rating: ** 1/2*
I was a big fan of James Robinson's Starman in the 90s. So much so that I got a tattoo of the insignia on my shoulder. When I heard this idea of having the Blackest Night "resurrect" canceled titles I thought it was great, especially as it would be resurrecting this long-time favorite of mine. Unfortunately, like the material that writer James Robinson has been doing since his return to comic books full-time, this issue is sub-par compared to his old work.
For those of you not familiar with the old Starman series, the Golden Age Starman, Ted Knight, had finally retired thanks to the events of Zero Hour and his son, David Knight, decided to take up his father's mantle as the new Starman and protector of Opal City. In the very first issue (really issue zero), David is killed by the son of the super-villain, The Mist. As a result, Ted's younger son Jack takes over the role of Starman for the duration of the series which ended with issue 80 when Jack retires to live in San Francisco with his son. One of the supporting characters of the book was the former super-villain, The Shade, and he along with another supporting character, Hope O' Dare, are the focus of this issue of Starman.
First off, I really wish writer and co-creator, James Robinson, would have used Jack Knight in this special issue. I think it would have been cool to see Jack battle it out with Black Lantern versions of his father and brother. Maybe Robinson feels that he's done and said what needs to be said with that character and that having him return would not be a good idea. I can respect that, but as a fan I would have loved to have seen it.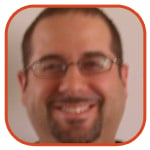 Tweet
Posted by David Torres Categories: Reviews, DC Comics
Rating ****
Wow! That's all I have to say about Geoff Johns' final issue of Adventure Comics. It's too bad Geoff is leaving this book because in the short time he was been on this title, I've really come to like the character of Superboy. There is a genuineness to the character of Superboy aka Conner Kent aka Kon-El. Johns really writes this character as a teenage boy who like all teen boys can be insecure, have girl troubles, go to school, and have trouble with their families. Now none of us have the trouble he's going through, but no matter how old you are, you can definitely relate and feel for this kid. However, I think this issue is really more about the character of Lex Luthor than it is about Conner.
I think if I met someone who were new to comic books and wanted to know something about the character of Lex Luthor, I wouldn't send them to Wikipedia to read up on who Lex Luthor is - I would hand them this issue instead. In this issue alone, Johns shows you who Luthor really is and just how evil of man he is. The story picks up where we left off in the last issue where Superboy rescued a girl named Lori and brought her back home only to be find out that she is the niece of Lex Luthor, the man who cloned him from Superman and his greatest enemy. Luthor is here to recover his property (Superboy), but the revelation of who Lori and her mother are gets in the way of things.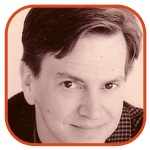 Tweet
Posted by Tom Mason Categories: Editorials, DC Comics
If you've ever dreamed of working in comics without actually writing them or drawing them, DC Comics might have a place for you (please make up your own joke for this space). As we roll into 2010, they have openings in two "non-creative" business-related departments, although as anyone can tell you, the business departments of major corporations can be very creative.
First off, the home of Batman and Superman (even after they're killed off) needs a Staff Accountant to help track money.
You'll be working for DC's Finance & Accounting department doing superheroic and necessary tasks like coding invoices, reconciling art and editorial inventory, journal entries (the financial kind, not the "Dear Diary" kind), account analysis and so on.
As always, you'll need that precious Bachelor's Degree in Accounting or Finance and they'd love it if you had some publishing industry experience. And here's the kicker: you'll need to communicate effectively and tactfully with managers and other levels of personnel, so save your snark and trolling for the internets.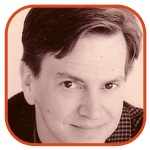 Tweet
Posted by Tom Mason Categories: Editorials, DC Comics, Independent
It's old-school comic book week for the past several days as Wally Wood, Frank Frazetta, Stan Lee and that crazy caveman Alley Oop pop up. If that's not all, Evan Dorkin opened up an excellent thread on health insurance and freelance artists that's must read for anyone who's ever seen a 1099 form.
Wally Wood: Gold Key Stories posts a complete issue of M.A.R.S. Patrol Total War, with art by the great Wally Wood. Fanboys drool over this kind of stuff, and I'm not ashamed to say I'm one of them.
Frank Frazetta: A backhoe, a museum and millions of dollars worth of original art add up to a very sad family tragedy for the great artist. Heidi MacDonald over at The Beat has been on top of the story here and here and that'll get you started. Be sure to follow through and read all the comments and updates.
Free Content: Xark has a great take on why newspapers complain so much about the online readership who wants it for free, but it's really diners and coffee-sippers who are the real content thieves who don't pay for what they read.
© Gear Live Inc. – User-posted content, unless source is quoted, is licensed under a Creative Commons Public Domain License. Gear Live graphics, logos, designs, page headers, button icons, videos, articles, blogs, forums, scripts and other service names are the trademarks of Gear Live Inc.