Find Our Latest Video Reviews on YouTube!
If you want to stay on top of all of our video reviews of the latest tech, be sure to check out and subscribe to the Gear Live YouTube channel, hosted by Andru Edwards! It's free!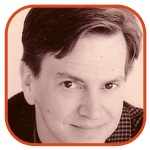 Tweet
Posted by Tom Mason Categories: Editorials, Movies, Marvel Comics,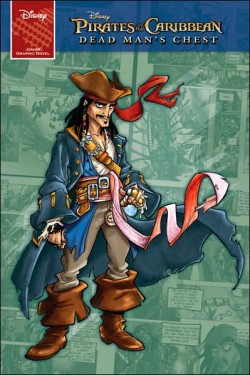 Marvel Studios out here on the West Coast must be the happening spot for new hires. This is the second job listing in a week or so, and I originally missed this one because it's listed through Marvel Comics' parent company, Disney.
Marvel Studios is looking for a VP in Communication and Distribution in Animation in Manhattan Beach, CA.
You'll report to the Executive VP, Head of TV, so big props to you, Mr. Powerful. You'll be working on the "development of objectives and strategic priorities for Marvel Animation and its individual programs in each market around the world."
This sounds like it's definitely a suit-and-tie, travel, Bluetooth and buzzword kind of job, so you'll need not only the experience but the slanguage to back it up. You might even get a nice iPad out of the deal. And if any of you do get the job, let's talk, because I need a new executive friend in animation.
At the other end of the world, though still part of the vast Disney empire, is Disney Worldwide Publishing which is looking for a "Global Editor."
Click to continue reading Comic Book Jobs: Who's Hiring? Marvel and Disney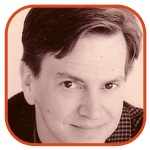 Tweet
Posted by Tom Mason Categories: Editorials, Marvel Comics,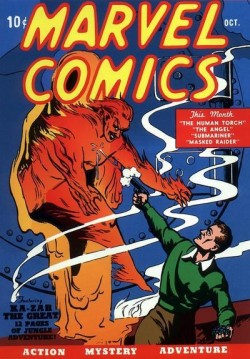 With DC's rumored-to-be impending move to the West Coast, they certainly aren't in a hiring phase (they'll be in a shedding phase). But the sole remaining big-time comic book company in New York still looks for people to join the Marvel Employment Universe.
First up, mighty Marvel is looking for a Royalty Analyst for their Finance and Licensing Department in New York. It's a data-entry gig where you get to "collect and analyze detailed royalty reporting and forecasts." You'll also be checking over contracts and how they impact royalty reporting, and working with "worldwide licensee accounting maintenance."
This is a great entry-level opp for someone just out of college in the past couple of years. And if you "possess a keen willingness to learn, analyze and desire to enhance the licensing business team of Marvel" you could find a new post-college home.
On the opposite coast, Marvel Studios is looking for a System Administrator in their Manhattan Beach offices.
Click to continue reading Comic Book Jobs: Who's Hiring? Marvel Comics!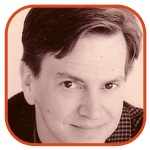 Tweet
Posted by Tom Mason Categories: Conventions, Editorials, Independent, Marvel Comics,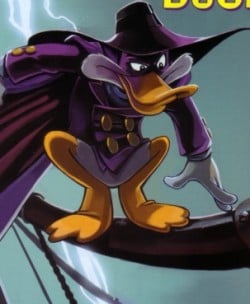 So once again, I'm going to the San Diego con. I mean, Comic Con International in San Diego.
Oh, I know what you're thinking – the noise, the crowds, and oh all that non-comic book stuff. The cosplayers, the Twi-hards, the (gasp) movie and TV people. Well, I don't care – I welcome them all. And if the hardcore funnybook fans need to bitch and moan that the con "isn't about comics anymore," well that just sounds like the nerd equivalent of "get off my lawn."
Here's a link to the con website that has all the programming events for each day. I took that list and sorted it by just comics-related programming and here's the result. Honestly, there are so many that you'll be the star of your own private Walking Dead mini-series before Friday's over.
Click to continue reading Comic Con International 2010: I'll Be There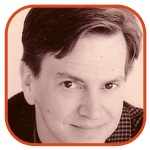 Tweet
Posted by Tom Mason Categories: Editorials, Marvel Comics,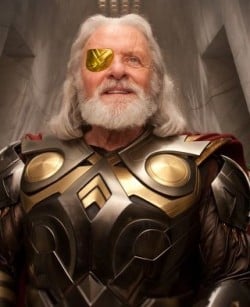 Marvel Comics is back at it again, looking for new people in non-editorial functions for their New York office.
First up: Customer Service Coordinator, which sounds much better than "Email Secretary," but not as good as, say, "Digital Communications Coordinator."
Your job here is to handle incoming emails and either answer them or route them to the correct departments, retrieve and send forgotten passwords to hapless Marvel.com subscribers, handle opt out requests, and issue reports based on the emails that you handle. There are a lot of other little tech-based things you'll be doing, but if you've had some decent online experience, it's probably nothing you can't handle, right? Also, it puts you inside the Marvel office, and who knows what that can lead to.
Click to continue reading Comic Book Jobs: Who's Hiring? Marvel Comics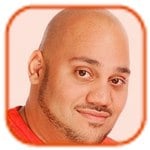 Tweet
Posted by Andru Edwards -
Categories: Movies, Marvel Comics,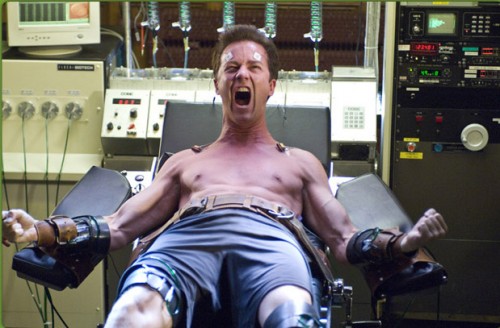 Despite his hope to continue his superhero role, Edward Norton has been dropped from The Avengers.
A representative for Marvel Studios confirmed the actor won't be reprising his role as Bruce Banner and his alter-ego the Incredible Hulk in the 2012 movie, claiming he can't work as part of a team. President of production Kevin Feige told website HitFix.com:
Click to continue reading Edward Norton Will Not Reprise His Role as the Hulk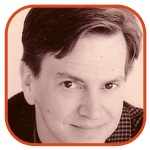 Tweet
Posted by Tom Mason Categories: Editorials, Marvel Comics,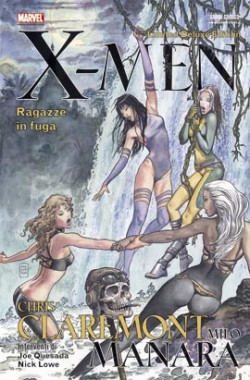 Print is dead. And even if it's not, it's coughing up ink and it won't return to the glory days of years gone by. You know the world is changing when even DC Comics is putting stuff on the iPad and iPhone. That's like John McCain having a Twitter feed.
So I was encouraged when I came across these two job listings at Marvel Comics. Both are based in the digital world, which is where the print world is desperately trying to transition.
First up, Marvel is looking for a Senior Web And Mobile Application Developer. Marvel will be looking to you to enhance "its position in the web and mobile marketplace by extending already successful products and spearheading the development of new ones."

Lots of technical responsibilities will be coming your way and, needless to say, some solid experience is required. But the whole enterprise sounds like a lot of fun and moving Marvel's characters to a digital playground feels like building the future. Go forth, and let loose the resumes!
Click to continue reading Comic Book Jobs: Who's Hiring? Marvel Comics!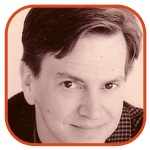 Tweet
Posted by Tom Mason Categories: Editorials, Marvel Comics,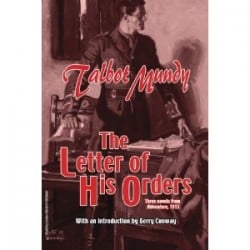 Gerry Conway co-created The Punisher, co-created Man-Thing, co-created Firestorm and wrote some of my favorite Marvel comics, including a long run on Amazing Spider-Man. When he successfully transitioned out of comics and moved into show business, I still followed his career as he worked his way up the ladder. He's recently been writing and producing for the Dick Wolf Law & Order empire, specifically on Law & Order: Criminal Intent.
Talbot Mundy, author of King of the Khyber Rifles, influenced a who's who of writers with his tales of manly adventure at the edges of the sun-never-setting British Empire in the early 20th century. Fans included Robert E. Howard, Leigh Brackett, Robert Heinlein and Fritz Leiber.
Click to continue reading Gerry Conway Likes Talbot Mundy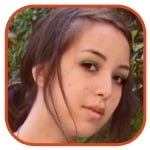 Tweet
Posted by Robin Paulson Categories: Interviews, Television, Marvel Comics,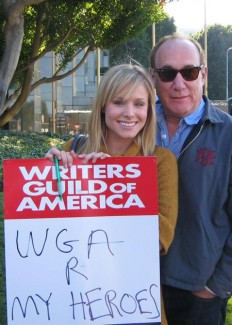 With Disney's dominant force among television airwaves (Disney Channel, ABC, ABC Family), it's no wonder that one of the first moves the company does with its newly acquired Marvel characters is get them on the small screen.
Earlier today, Marvel Entertainment announced the creation of their new TV department, and they've appointed comic book and television writer (Heroes, Lost) Jeph Loeb as the executive vice president. Loeb's duties include "overseeing the development of live-action and animated Marvel TV series."
"I couldn't be happier to accept this new position at Marvel Entertainment, working with both Dan [Buckley] and Alan [Fine] to deliver exciting, cutting edge television projects. Marvel continues to break new ground in storytelling in both their comic book and film ventures, so, along with everyone here, I'm excited to bring the same brand of excitement into homes across the globe," Loeb said of his new position.
Perhaps most importantly, does it disappoint or excite you that this guy penned Commando and Teen Wolf?
Read More

| Splash Page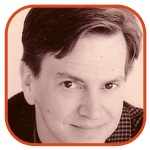 Tweet
Posted by Tom Mason Categories: Editorials, Marvel Comics,
It's a slow summer hiring season, boys and girls, and I imagine it'll stay that way until at least the fall. But I'm no analyst, just a doofus with a blog.
If you are an analyst, however, you might find a home at Marvel Comics' New York office. They're looking for a Junior Publishing Data Analyst who's "dedicated and highly-motivated" and can "create publishing projects" such as comic books, collections and marketing materials.
Unfortunately, they only want you on a temporary full-time basis with this qualifier: "This a basic yet very important data entry position that is looking for a detail-oriented and analytical person."
If selected, your primary mission will be to edit and maintain titles, presumably on a database program not as a hands-on comic book editor. Also you'll arrange "printing vendor assignments, item categories, pricing and book types," as well as title schedules and making sure that everything is entered properly so the Sales Department can create those vital "financial forecast reports" that are the lifeblood of a publicly held company like Disney, I mean Marvel.
Click to continue reading Comic Book Jobs: Who's Hiring? Marvel Comics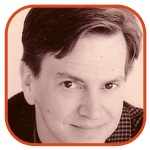 Tweet
Posted by Tom Mason Categories: Editorials, Movies, Reviews, DC Comics, Marvel Comics,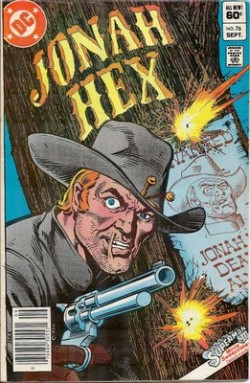 Well, I reckon it was bound t'happen, pardners. Jonah Hex has opened to just a $5 million weekend, meaning that it's officially been labeled a bomb. Too bad. Jonah was – and is – an iconic comic book property, the creation of John Albano and Tony DeZuniga. Maybe the filmmakers should've gone with a more traditional western approach like The Outlaw Josey Wales or 3:10 From Yuma instead of the steampunkian world of The Wild Wild West movie? Who's to say what would've worked, but the new one sure doesn't.
The problem now is that because Jonah Hex is based on a comic book (not a graphic novel as some lazy reporters simply retype) – but one that none of the general public has heard of before – it'll get tagged as a comic book movie, and worse, a failed comic book movie. And finger wagging along the lines of "is the comic book movie fad finally over" will start appearing as breathless know-it-all headlines in newspapers no one reads anymore.
Click to continue reading Jonah Hex And The Lost Weekend
Read More

| Deadline Hollywood Daily

© Gear Live Inc. – User-posted content, unless source is quoted, is licensed under a Creative Commons Public Domain License. Gear Live graphics, logos, designs, page headers, button icons, videos, articles, blogs, forums, scripts and other service names are the trademarks of Gear Live Inc.