Find Our Latest Video Reviews on YouTube!
If you want to stay on top of all of our video reviews of the latest tech, be sure to check out and subscribe to the Gear Live YouTube channel, hosted by Andru Edwards! It's free!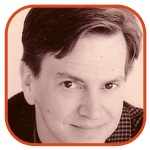 Tweet
Posted by Tom Mason Categories: Editorials, Television, DC Comics, Marvel Comics,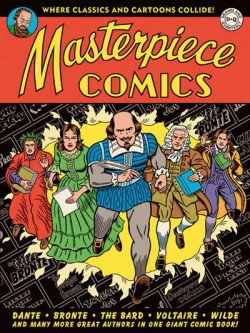 Is The Museum of Comic and Cartoon Art the smartest kid in class? Their fall education programs make me want to hit Hotwire for a cheap flight to NYC and spend a few months with a laptop and some pencils.
My old friend Danny Fingeroth, the Senior VP of Education for MoCCA, gets a tip of my cap for putting together an excellent slate of programs.
Here's a peek at the list:
Robert Sikoryak and Kriota Willberg are teaching "Anatomy For Cartoonists Workshop" (4 sessions). "This course will teach students how to create real or imaginary characters — in any style — that are consistent and believable." Bonus: "nude models will be employed." Nude models should never be unemployed, even in a recession.
Sikoryak is the author of the recently released Masterpiece Comics and his work appears frequently on The Daily Show with Jon Stewart. Kriota Willberg teaches anatomy for cartoonists and illustrators at The Center For Cartoon Studies.
Click to continue reading MoCCA: Paul Levitz, Stephen DeStefano, Robert Sikoryak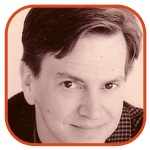 Tweet
Posted by Tom Mason Categories: Editorials, DC Comics,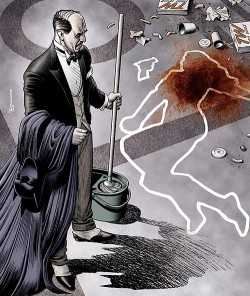 Everyone knows that Alfred Pennyworth is the loyal and faithful butler to DC Comics' Bruce Wayne, aka Batman aka The Batman. But if you're not following Alfred's Twitter feed, you're missing all the action at Wayne Manor. Here's a taste from @BatButler:
I knew Batman wasn't really dead. Of course, he's lost weight. Hand-stitched batsuits? Not a good idea.
How embarrassing! Just served high tea to evil Batman robot. Everyone knows he drinks coffee!
My bad. Ran into Diana Prince today in her new costume. Called her Diana Rigg by mistake.
Bat quiz: There's a life-size statue of Catwoman in the Batcave. Why does it have perky nipples?
Commissioner Gordon called Bruce today just to chat about last night's Glee. I think he's a very lonely man.
Click to continue reading Batman Update: Alfred's Twitter Feed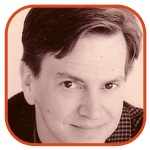 Tweet
Posted by Tom Mason Categories: Editorials, DC Comics,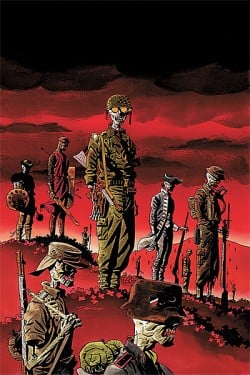 You know what's great about searching through the new releases each week? Finding a comic by a friend of mine that I want to recommend.
It's a one-shot anthology from DC Comics, Weird War Tales #1, and it's got a story in it by my pal, Jan Strnad. There's also stuff by Darwyn Cooke and Ivan Brandon and art by Cooke, Nic Klein and Gabriel Hardman, and a cover by Cooke as well. But Jan's story is the one I want to read first.
According to Jan, "Joey Cavalieri hired me to write a Spirit story for Richard Corben and also offered us the Weird War job."
Corben turned down the Weird War story, leaving Jan's script orphaned. But not for long, says Jan. "Joey still liked the story and said he had a fantastic artist for it. I was skeptical but Gabriel Hardman did a great job…I couldn't be happier!"
Click to continue reading Weird War Tales #1 With Jan Strnad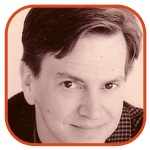 Tweet
Posted by Tom Mason Categories: Editorials, Television, DC Comics, Independent,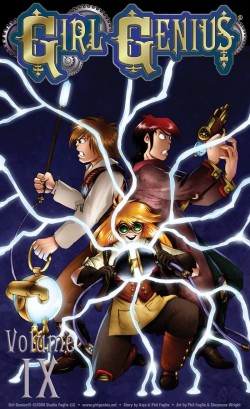 Congratulations to all the Hugo Award winners for 2010 (just announced at this year's Aussiecon 4 in Melbourne, Australia).
The complete list of winners is at the Hugo site, but let's pick and choose and look only at what really matters to us: the comics. That's right, a couple of winners with comic book connections have walked off with their own statue, named after sci-fi pioneer and legendary cheapskate Hugo Gernsback.
In the category of Best Graphic Story the winner was Girl Genius, Volume 9: Agatha Heterodyne and the Heirs of the Storm. It's written by Kaja and Phil Foglio, illustrated by Phil and published by Airship Entertainment. (Volume 8 won last year which should tell you that if you're not reading GG, you really should.)
Doctor Who, because all comic book fans love the Doctor, picked up the Hugo for Best Dramatic Presentation, Short Form for "The Waters of Mars," written by Russell T. Davies & Phil Ford.
The Hugo for Best Professional Artist went to Shaun Tan (and anyone who's read his books like The Arrival or Tales From Outer Suburbia knows why).
Click to continue reading 2010 Hugo Awards: Phil Foglio, Doctor Who, Shaun Tan!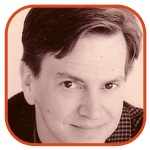 Tweet
Posted by Tom Mason Categories: Editorials, Reviews, DC Comics, Independent,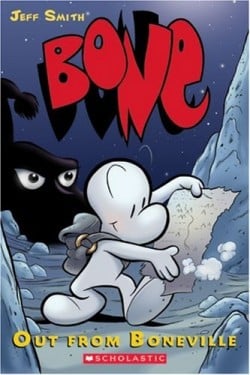 Welcome to the Labor Day edition of Weekend Reading, with a few extra links to help you cope with the extended weekend. Let's get it started; I've got to make the rounds of quite a few barbecues.
Comic Books For Kids: You know who everyone should thank for the influx of great graphic novels for kids? Jeff Smith, creator of Bone. Robin Brenner at Early Word explains, and also points out that while a number of librarians are nuts about graphic novels from NY's publishing icons, they are somewhat ignorant of the kid-friendly graphic novels actually produced by traditional comic book publishers.
Vince Colletta: I don't think there's an inker around who polarizes people as much as the late Mr. C. Scoop reviews The Thin Black Line, a new biography of the inker who "saved the bacon of many an editor."
Gene Roddenberry: Frederik Pohl remembers his time with the "great bird of the galaxy."
Superman: Randy Johnson, the writer not the retired baseball pitcher and mustache-worshipper, reviews Jeff Mariotte's 2007 DC Universe novel Trail of Time. "The real fun for me were the chapters labeled May, 1872. They detailed the gradual coming together of four DC western characters, Jonah Hex, Bat Lash, El Diablo, and the Scalphunter, along with an able assist from Johnny Thunder." Needless to say, he liked the book, and who among us wouldn't? I've already ordered my copy.
Click to continue reading Weekend Reading: Vince Colletta, Gene Roddenberry, Tezuka and Zombies!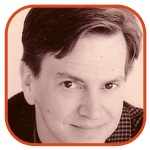 Tweet
Posted by Tom Mason Categories: Editorials, DC Comics, Independent,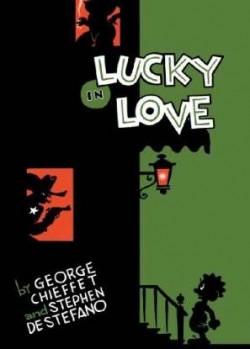 Comic book fans might know Stephen DeStefano best from 'Mazing Man for DC Comics, or Hellboy, Jr. for Dark Horse. Animation fans might know his name from The Venture Bros. and Ren And Stimpy.
His new graphic novel, Lucky In Love, co-created with writer George Chieffet, has just been published by Fantagraphics Books.
That means it's time to celebrate. Black/White: A Retrospective Of Cartoonist Stephen DeStefano runs from September 16-18 at the mdh Gallery in New York City (233 W. 19th Street). DeStefano and Chieffet will appear on the 16th, starting at 7pm to sign copies of the book and DeStefano will show off (and sell) some original artwork. Wine, I'm led to believe, will be there as well.
And it won't be just a display of DeStefano's work from Lucky In Love. There will be stuff from the animated shows and comic books he's worked on as well as the Popeye licensing stuff he does. It's a cartoon fan's dream come true, and did I mention the wine?
So be cartoon-hip and go to a gallery showing of cartoons! This is the kind of event I love to attend, but I'm on the opposite coast.
[Artwork: Cover to Lucky In Love, © Stephen DeStefano and George Chieffet
Read More

| mdh Gallery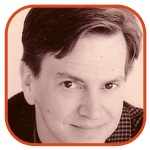 Tweet
Posted by Tom Mason Categories: Conventions, Editorials, Movies, Television, DC Comics,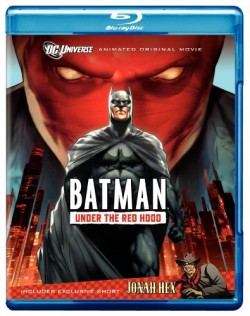 Are you tired of the hassle of trying to get a room at Comic Con International in San Diego each year? Do you want to be part of the solution and not the problem? Time Warner has your chance as they're looking for a Director, Publicity & Special Projects in "Worldwide Television Marketing."
You'll be reporting to and working "closely with the Senior Vice President, Publicity, as chief consumer strategist for special projects related to, but not limited to, programming from Warner Bros. Television, Warner Horizon Television and Warner Bros. Animation."
Fortunately, they expand on that. It means "strategizing, creating and executing consumer-facing campaigns, initiatives and events, and collaborating with the comedy, drama, unscripted and photo publicity directors and team to maximize opportunities across all of the Studio's primetime television properties." Consumer-facing campaigns, by the way, are those that are marketed to the public, ads and promotions that they actually see, y'know, with their face.
Click to continue reading Comic Book Jobs: Warner Bros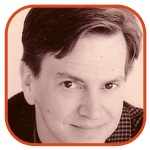 Tweet
Posted by Tom Mason Categories: Conventions, Editorials, DC Comics, Marvel Comics,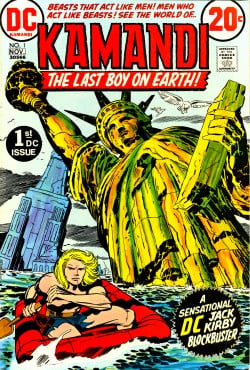 Happy Birthday to Jack Kirby, who was born 93 years ago and who I think is the greatest creator of comic books ever. I just love his stuff. If you want to know more about Jack the man, Mark Evanier has a bunch of great stuff about him that's well worth your time.
If you want some visual proof of Kirby's greatness, Tom Spurgeon at The Comics Reporter has assembled a fantastic array.
If you want to read some of the classic monster stories that Kirby illustrated, the Monster Blog has a selection of 39 of them that have yet to be reprinted.
I met Kirby only once, at the San Diego Comic Con years ago, so I don't have any personal anecdotes to share since all I did was shake his hand and burble something inconsequential. My pal Dave Olbrich, back when he was the publisher of Malibu Comics, was an occasional guest in the Kirby house - Malibu's offices were in the same town as the Kirbys. I was too nervous to try to tag along. I love re-reading Kirby's long run on Marvel Comics' The Fantastic Four - it starts slow and builds to greatness. But I really like his stuff for DC Comics in the 1970s - his Fourth World books, especially Mister Miracle and, yes, Jimmy Olsen. Kirby's the only creator who's made that cub reporter interesting. I also love Kamandi and The Demon.
In the discussion and debate over Kirby's many inkers, I go Joe Sinnott #1 and Mike Royer #2.
Happy Birthday, Jack!
[Artwork: The cover to Kamandi #1, by Jack Kirby, © DC Entertainment.]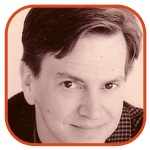 Tweet
Posted by Tom Mason Categories: Editorials, Movies, Television, DC Comics, Marvel Comics, TokyoPop, Viz Media,
If you want to break into comics via by following the traditional corporate path instead of freelancing, you might try your luck at being an intern.
There's usually no money involved, you can get some college credit and you'll be doing important comic book work like getting coffee for the office or picking up someone's dry cleaning.
But you'll get to see how a comic book company works from inside its cubicles and that will either thrill you or horrify you. Companies often hire from their old intern pool when staff jobs become available so this is also a way in, should you do a good job, impress the heck out of the right people, and network like all those books tell you.
Viz Media, the San Franciso-based manga and anime company has a 2010 Fall Internship Program bursting with part-time opportunity in a number of departments: Animation Production, Design, Editorial, Information Technology, Licensing, Magazines, PR & Marketing, and Sales & Retail Development.
Click to continue reading Comic Book Jobs: Marvel, Viz, Tokyopop and Time Warner Interns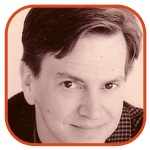 Tweet
Posted by Tom Mason Categories: Editorials, DC Comics,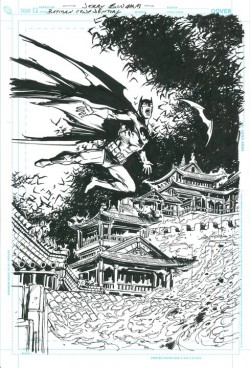 If there's one comic book I'm really looking forward to in November, it's Batman Confidential #50. For starters, it's the first of a 5-part story by writer Marc Guggenheim, the executive producer of the upcoming super-hero TV series No Ordinary Family. That would have me at the comic store anyway.
But what's going to get me there on November 3 is that the art (and cover) is by my pal Jerry Bingham (artist on Batman: Son Of The Demon, one of the great graphic novels of all time). DC's promo copy says Jerry's drawing Batman "for the first time in more than 20 years," and who am I to argue?
I've known Jerry for years – I've commissioned covers from him on comics I've edited and written. And he was a design-and-color consultant in the early days of the Ultraverse, so I got to hang with him nearly every day and watch him work. I can't wait for this.
This 56-page issue stars "a younger, more maverick Batman as he faces a foe who had once tangled with the Justice League of America in the Orient!" The back-up JLA story ties in with Marc and Jerry's lead.
I'm already in line.
[Artwork: Cover to Batman Confidential #50 by Jerry Bingham, © DC Entertainment]
© Gear Live Inc. – User-posted content, unless source is quoted, is licensed under a Creative Commons Public Domain License. Gear Live graphics, logos, designs, page headers, button icons, videos, articles, blogs, forums, scripts and other service names are the trademarks of Gear Live Inc.