Check out our 2013 Holiday Gift Guide, win some awesome gadgets!
Our 2013 Holiday Gift Guide is in full swing - we are adding our recommendations daily, aimed at men, women, teens, families, techies, and more. If you need help figuring out what to get the people in your life, head on over to our Guide for some ideas. We'll even be giving away some of the items featured this year!
First up? We're giving away an iPad mini, Rdio subscriptions, and more!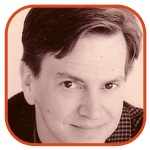 Tweet
Posted by Tom Mason Categories: Reviews, Independent
Mike Friedrich was one of the talents of the 1970s and 1980s who changed the comic book business for the better. Dean Mullaney, Phil Seuling, Bud Plant and several others belong on that list as well as several people I'm forgetting. Mike started out as a comic book fan, became a freelance writer for DC and Marvel, transitioned to publishing with his own company (Star*Reach) and later became an agent, turning Star*Reach into an agency representing artists and writers. As a freelancer, he knew well the contracts (and contractual problems) at the major companies. As a publisher he provided an alternative venue for creators to pursue projects DC and Marvel either didn't want or wouldn't let the creators own. That may not sound like a big deal, but back in the day if you wanted to tell stories outside of the standard Marvel-DC superhero template, or found yourself on the outs with those two companies, you had almost no alternatives until Star*Reach and Eclipse came along.
When Friedrich became an agent he was able to turn his experience loose on behalf of other creators to negotiate better deals. I've read comics Mike wrote, I've read comics that he published, and a couple of times I've been across the virtual negotiating table from him. [I won't name names, but at the initial Ultraverse Founders conference in Scottsdale AZ, he quite rightly had his client wait in the hall while he finished negotiating via phone his client's UV contract. My job at the time was to nod sycophantically and supervise the snack trays for the conference; Dave Olbrich did the actual nuts and bolts negotiating.]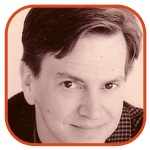 Tweet
Posted by Tom Mason Categories: Reviews, Independent
Chuck Dixon has been responsible for some of the manliest comic books in the direct market. From his work on Airboy to Punisher and Batman, his characters know how to take a punch and keep punching back (sometimes accessorizing with big guns).
Dixon is now at Bongo Comics where he writes Simpsons Comics. When you're working on corporate comics, you're always answerable to the corporate owners about how best to handle their characters. When you're working a licensed property—whether it's Farscape, Star Trek, or Terminator—there's yet another corporate layer added into the "Please me" mix: the corporation that controls the license. Sometimes the actors step in as well. A well-known Star Trek actor had it in his contract that artists couldn't draw the top of his bald head too pointy. That's right: he had baldness approval. So it's never easy working on licensed properties and I admire those who do it and do it well. Like Chuck Dixon.
At first glance, he might seem an odd choice for The Simpsons universe—the Batman writer tackling America's favorite yellow cartoon people—but he's a professional writer and that's what they do: write. In Simpsons Comics #158, Homer is outraged that his newly won hot tub violates the Homeowner's Association rules so he's convinced to run for President of the Association in the conveniently upcoming election. Once he wins, it all goes horribly awry in the best Simpsons manner.
Read More

| Chuck Dixon's Blog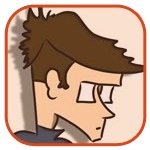 Tweet
Posted by Kris Madden Categories: Reviews, Independent
The Hunter follows a one-man-tough-guy army bent on revenge named Parker. After a job goes bad and his wife tries to kill him, Parker sets out to take back what was his and set things right. Parker's world is New York circa 1962, a world before cell phones, before VHS, before the Beatles; a place where the bad guys and the good guys stand shoulder-to-shoulder in the police department, the political arena, and even the subway slums.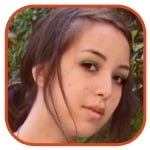 Tweet
Posted by Robin Paulson Categories: Editorials, Independent
Bluewater Comics recently announced a JK Rowling edition of their Female Force series, set for a December release.
Unfortunately for Harry Potter fans, Twilight creator Stephenie Meyers is ahead of that curve, having her own biographical issue released in November.
While I have not had the privilege of reading the Hilary Clinton nor Sarah Palin issues, I just can't bring myself to give the series a chance. Maybe it's the awkward art, or perhaps it's just the title, Female Force—whatever it is, I can't imagine as to why either sets of fanatics will be willing to shell out money for it. Let's see if the Potterheads and Twihards prove us wrong.
Read More

| E! Online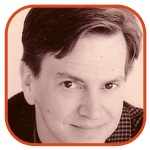 Tweet
Posted by Tom Mason Categories: Editorials, Reviews, Independent
You might already know Lester Dent. He's the creator of Doc Savage (which he wrote under the pseudonym of Kenneth Robeson). Doc was a very successful pulp hero (and later star of a line of equally successful paperback reprints of his pulp adventures). Sadly, the magical success of Doc in the pulps has never transitioned well to neither comics nor the movies.
What you may not know is that Dent also wrote a hard-boiled crime novel called Honey In His Mouth. It doesn't star Doc Savage.
One of my favorite publishers, Hard Case Crime, publishes hard-boiled crime paperbacks. Some of them are new, but some are reissues of old classics that are worth rediscovering again. Their backlist of stuff is incredible and includes works by Lawrence Block, Richard S. Prather, David Drake, Max Allan Collins, Roger Zelazny and Donald E. Westlake. All their books feature great cover paintings that recall the classic hardboiled style of paperbacks from a couple of generations past.
Read More

| Hard Case Crime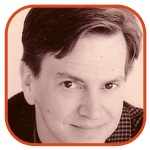 Tweet
Posted by Tom Mason Categories: Editorials, DC Comics, Independent, Marvel Comics
What a week, huh? Disney bought Marvel and everyone's wondering how this will finally address their pet Marvel peeve. Before you get all fan-ish with what this means now and will mean in the future - they own the Ultraverse! They own Crossgen! They have to do this! They have to do that! They can hire Alan Moore! They'll clean up Marvel! They'll rollback prices! You should run over and read Steven Grant's very perceptive take on the buyout in his Permanent Damage column. He's a sharp guy and he makes excellent points.
In the meantime, there was other stuff for avid lurkers to check out and peruse in their spare time. Let's take a look: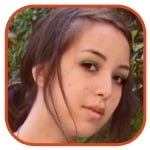 Tweet
Posted by Robin Paulson Categories: Site Announcements, Independent
American Virgin and Pixu writer/artist Becky Cloonan has just launched the site for her latest web comic, KGB.
Hwan Cho, Cloonan's friend and collaborative mind behind the series, said of the comic, "[It's] an epic tale within the Korean music scene in the 90's. Full of sweat, love and DANCE!"
Set to premiere next week, September 9, the site currently lists and profiles the characters of the story; the comic is expected to be updated weekly.
Read More

| KGB Comic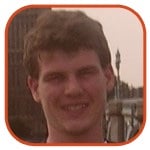 Tweet
Posted by Todd Matthy Categories: Reviews, Independent
The Alliance of the Serpent, a cult that uses inbreeding of royals to bring about the Anti-Christ, finally has the vessel they need to create a rift in the fabric of the universe. That vessel is William Murderface, the ill tempered, self-loathing bassist of heavy metal superband, Dethklok.
Who are Dethklok you ask? Why none other than the incompetent, inept, and metal stars of the hit Adult Swim cartoon, Metalocalypse. Dethklok consists of the aforementioned Murderface, Front Man and lyrical genius Nathan Explosion, Lead Guitarist Skwissgar Skwigelf, Rhythm Guitarist Toki Wartooth, and Drummer Pickles. The band has a fanbase that is so devoted that they often put themselves in physical danger to see the band. The band's actions have attracted the attention of an "illuminati" like organization called the Tribunal, who constantly try to destroy Dethklok only to have the plan (most times literally) explode in their face. Okay now that that's out of the way, back to the review…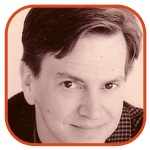 Tweet
Posted by Tom Mason Categories: Reviews, DC Comics, IDW Publishing, Independent

Whenever I'm in London, which is where I am this week, I like to check out the local comic books. And I don't mean the repackaged American comics that Marvel does, or the magazine-sized comic books like Star Trek and Terminator: Salvation that feature quizzes, puzzles and games inbetween a repackaged American comic. (Although the UK Star Trek comic does a very nice job of repackaging IDW's Star Trek comic with an assortment of photos and features on the new movie.) I'm talking about the stuff the Brits do for themselves, specifically for the newsstand. Stuff like…Judge Dredd.
I've been a casual Judge Dredd fan for years. Back in the 90s, I worked my way through the collections from Titan Books with all that great Brian Bolland and Mike McMahon artwork, I read the DC Comics mini-series and I saw the godawful Judge Dredd movie with Sylvester Stallone and Rob Schneider. So I have some familiarity with the Judge and his colleagues, which led me to pick up 2000 AD, Prog 1643 from July 8, 2009.
The cover is a nice zombie-baby horror from Leigh Gallagher, tying into this issue's final story.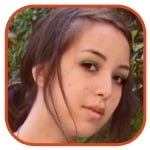 Tweet
Posted by Robin Paulson Categories: Conventions, Interviews, Dark Horse Comics, Independent
In case you're one of the luckier
richer people in this world (myself not included, very much to my dismay), you are probably attending this year's San Diego Comic Con at the end of the month. Due to my masochism, I'll be aiding you in your panel and booth decisions.
First up are the award-winning twins from Brazil, Fábio Moon and Gabriel Bá, who may not have a booth this year, but will be at a few panels:
Thursday, July 23rd: 6:00 -7:00 Vertigo New Ongoing Series/Crime Line
 (Room 5AB)
Friday, July 24th: 5:30-6:30 Vertigo: View of the Future
 (Room 5AB)
Friday, July 24th: 12:30-1:30pm Spotlight on Fabio Moon (Room 10)
Now go have some geeky, nerdish fun on my behalf.
Read More

| Fabio and Gabriel's Blog

© Gear Live Inc. – User-posted content, unless source is quoted, is licensed under a Creative Commons Public Domain License. Gear Live graphics, logos, designs, page headers, button icons, videos, articles, blogs, forums, scripts and other service names are the trademarks of Gear Live Inc.