Tweet
Everyone can see that technology has become and integrated part of our technology, and a recent study published by PEW paints a very tech-centric picture of the United States in the year 2020. The study published today indicates that 9 out of 10 teenagers (87% between 12-17) are active daily internet users. With this number up from less than 75% in 2000 it's crystal clear that as todays teenagers grow into tomorrows working class our society is going to approach a 100% daily usage of the internet - both wired and wireless. In the current demographic instant messaging seems to be winning in popularity over email, and I'm sure video and voice chat are going to eclipse instant messaging at some point. As a constantly connected mentality sets in it will be interesting to see how social networking technologies integrate with email, chat, blogs, and as yet un-invented communications tools.
Read More

| PEW study (PDF) via Lost Remote
Tweet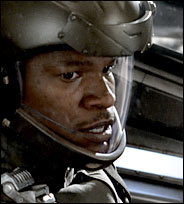 This week, The Final Cut takes a closer look at a romantic comedy about finding a date online, and an action film with "high flying" graphics. Also out this weekend is Sky High, a Disney movie starring Michael Angarano, Kurt Russell, and Kelly Preston; and The Aristocrats, a limited release movie that has one hundred comedians telling the same joke in their own way. As always, if you've seen any of this weeks releases, feel free to post your feelings of love or hate in the comments section.
Click to continue reading The Final Cut: A Closer Look At Stealth, Must Love Dogs

Tweet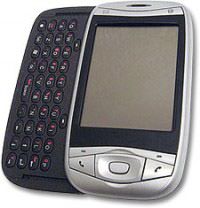 It looks like the poorly scanned HTC Wizard fax that was presented before was quite true to life. New photos have emerged that show how delicious the Wizard promises to be. Featuring a full QWERTY keyboard and320x240 screen along with WiFi and Bluetooth any email addict will be quivering in anticipation for a hit from this mobile machine. The only specification that gives worry is a rumored mere200MHz processor - very slow by todays Windows Mobile standards. It's really encouraging to see how many Windows Mobile 5.0 devices are just around the corner featuring fullthumboards - email and chat are about to explode in a big way on the mobile market.
Read More

| Slashphone

Tweet
Posted by Sparky Categories: Mods / Hacks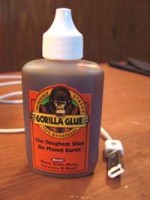 I just found an interesting how-to article for fixing Apple iPod cables that have had the cable sheath come loose from the metal plug. This happened to my cable a while back and I fixed it with a spot of super glue, but the author points out that with it's superior holding power Gorilla Glue seems to be a better solution. This trick should work on any USB or FireWire cable that has had the plug sheath come loose - handy in a pinch with cable as over priced as it is these days.
Read More

| How-to fix your iPod cable via MAKE
Tweet
Posted by Alex Grahmann Categories: Mods / Hacks

Three British scientists have begun proposing a system in which carbon from used tires is recycled into usable printer ink. The process basically bakes the tires back down to their raw materials, sifts out the unneeded elements, and leaves semi-pure carbon powder. This could be very good news for environmentalists, as the process reportedly is less environmentally harmful than current recycling options. More importantly, this might take us a step closer to reasonable ink prices, a phenomenon not seen in decades. Or it could simply take three British scientists closer to becoming billionaires.
Read More

| Recycling Process Patent
Tweet
Posted by Alex Grahmann Categories: Software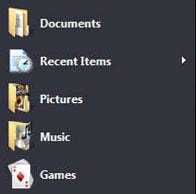 As info on Windows Vista continues to stream in, Extremetech.com has posted an excellent look at three Vista features and how they will affect the gaming abilities of the new OS. First, the addition of "Games Explorer" integrates the gaming experience into the OS and puts gaming on par with the usual Window's foci of Pictures, Music, and Documents. This feature also offers extensive parental control. Another core tool is "WinSAT," which helps software customize itself to the exact specifications of your system. Finally, the article points to the new DirectX 10 as a source of potential graphical wonder, but also admits that it may carry stringent hardware requirements. Extremetech.com's final verdict is that Vista looks like a positive step forward for the world of PC gaming.
Read More

| ExtremeTech

Tweet
Posted by Oscar M. Cantu Categories: Internet, Software

Yahoo has finally released its toolbar for all Firefox lovers – be it in the Windows, Mac OS X or Linux world. Now we can all enjoy all the benefits our IE neighbors have enjoyed such as having all the Yahoo! content available at a mouse click away (opening in a new tab), adding RSS feeds to My Yahoo!, saving web site links to My Yahoo! (similar to del.icio.us), blocking pop-ups and fighting spyware.
Read More

| Yahoo! Toolbar Firefox Download
Tweet
Posted by Alex Grahmann Categories: Corporate News, Music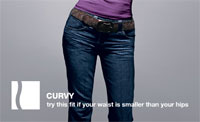 Gap has announced plans for a fall promotion in which a customer will receive a free song download from iTunes for trying on a pair of jeans at any of their stores around the country. The campaign, entitled "Find Your Favorite Fit," is designed to draw awareness to Gap's new jean cut options – Curvy, Straight, and Original for women and simple Straight for men. Be sure to visit a local gap between August 8-31 to try on some pants and receive your download. I can tell you from personal experience that nothing compliments my curvy cut like a free song.
Read More

| Gap Online

Tweet
Posted by Oscar M. Cantu Categories: First Person Shooters, Xbox
Coming October 21st of this year, the movie based on the highly popular video game, Doom, will be released and awaited eagerly by fans of the game to witness first hand if it will leave you in awe or feeling you were just ripped off when the movie ticket was purchased. The website to the movie is finally online and sports some information, a wallpaper of the logo, some pictures and a download link to IGN's exclusive movie teaser trailer. So far the trailer looks promising, but of course that's the whole point. We'll just have to wait a bit longer to decide weather this movie will be worth watching or if getting some sleep would be more enjoyable – and less expensive.
Read More

| Doom Movie

Tweet
Posted by Oscar M. Cantu Categories: PlayStation 3
According to TheInquierer.net, Sony's President Ken Kutaragi stated that the console will not be cheap and even went as far as to say:
"…the PS3 can't be offered at a price that's targeted toward households."
So what does that mean for consumers? For starters, that means you have to save up every bit last penny you can find if you want to get your hands on one of the not-so-household-friendly gaming systems. Since Sony wants to cramp as much future tech goodies as it can into a box that will supposedly last up to ten years, it will hurt consumer's wallets. Could we start seeing many Sonyfanboys start switching to Xbox fans or will they stay faithful and give up a meal each day in order to have the newest and greatest that Sony has to offer the gaming world?
Read More

|TheInquirer.net
© Gear Live Inc. – User-posted content, unless source is quoted, is licensed under a Creative Commons Public Domain License. Gear Live graphics, logos, designs, page headers, button icons, videos, articles, blogs, forums, scripts and other service names are the trademarks of Gear Live Inc.