Tweet
Posted by Sparky Categories: Accessories, Cell Phones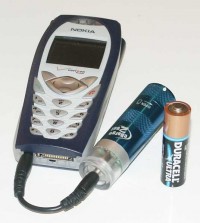 With electricity service months away in some disaster stricken areas due to Katrina, communications are going to prove tricky. While most cellular service is currently unavailable in the area, carriers are working to fix the problem as quickly as they can. The question of how to charge your cell phone does present itself, and is solved quite neatly by Pocket Power - an adapter that promises to fit most phones to provide up to 3 hours of talk time from a single AA battery. At $24.95 USD, this handy device should be in everyones emergency kit for that quick boost in power when you need to summon emergency services.

Read More

| Herrington Catalog via Red Ferret Journal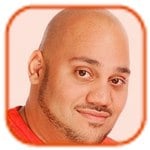 Tweet
Posted by Andru Edwards -
Categories: Cell Phones, Music, Portable Audio / Video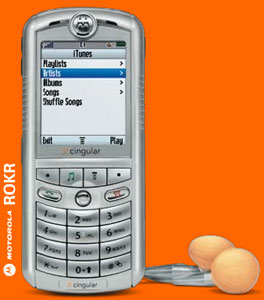 Finally, after months and months of speculation and delay, the Motorola ROKR E1 iTunes Phone has been unveiled. The phone can hold up to 100 tracks which can be accomplished in one of three ways - random autofill through iTunes, purchased over the air at $2 per track (double what it would cost if you just waited and did it at home), and manual loading over USB. Interestingly, the phone features external stereo speakers which can be used to play music, but also includes a headphone plug. In fact, the phone comes with headphones (pictured above) that also have a mic built-in. This makes it easy to set up the phone to pause the current track to allow you to take a call without having to bust out the phone. The bad news? The only way you will be able to use this one is if you are already - or are willing to become - a Cingular customer. It's $250 USD with a 2-year contract. Here are a few more details:
iTunes player with dedicated key
850/1800/1900 MHz Tri-band GSM/GPRS
Weight: 3.77 oz
Dimensions: 4.25 x 1.81 x .80 in
Display: 176 x 220, up to 262 colors TFT
VGA Camera, 4x Zoom, flash and video record
Music Tones
Bluetooth Capable for voice calls
Speakerphone
Talk Time: Up to 9 hours/560 min
Standby Time: Up to 9 days/230 hrs

Tweet
Posted by Sparky Categories: Transportation
We have not seen the takeup of the Segway that one could hope for in this economy, particularly given the rapidly rising gas prices. However, it does look like their sales are up as we got an email from them this morning announcing:
Dear Segway Customers and Enthusiasts,


We're excited to announce an open house at Segway of Seattle this Sunday. If you haven't tried the Segway HT before, this is your chance! Stop by and try out the latest Segway HTs including the i180 model that can get up to 24 miles on a single charge. It's great for commuting or running errands around town. With gas prices soaring lately, you'll also enjoy hearing that the Segway HT gets the energy equivalent of 450 miles per gallon. All of the new Segway HT models will be available for demonstrations.


When: Sunday, Sept. 11, 2005
12:00 noon to 6:00 pm


Where: Corner of 1st and Denny Way in Seattle (Belltown)


Segway of Seattle
93 Denny Way
Seattle, WA 98109
Ph 206-284-7634

We couldn't be more pleased to see an alternative fuel transport popping up like this now that analysts are saying gas could continue to rise in price - possibly doubling from it's current $3 per gallon within the next few years.

Read More

| Segway of Seattle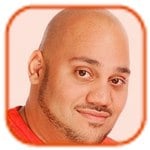 Tweet
Posted by Andru Edwards -
Categories: Portable Audio / Video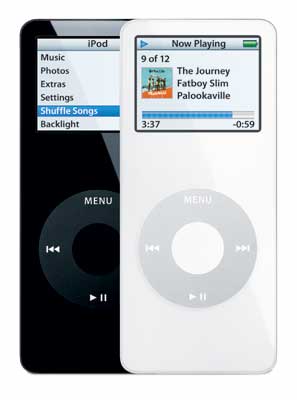 While the iPod nano won't be seeing the pastel colors that the iPod mini was notorious for (or, at least not yet), Apple did make it available in standard "iPod white" as well as what I like to call "PSP black". In all seriousness, it's nice to see the option given. The black nano with black click wheel looks great.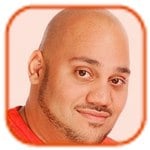 Tweet
Posted by Andru Edwards -
Categories: Portable Audio / Video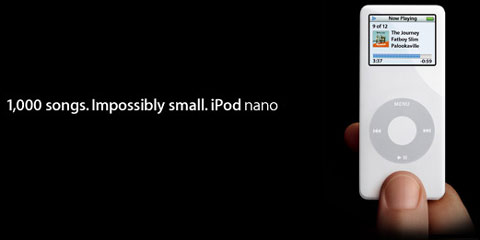 So, here's what all the fuss is about. The iPod nano is tiny - thinner than a standard #2 pencil, and 1/3 the size of the discontinued iPod mini. It weighs just 1.5 ounces, and has a 14-hour battery life. This one is going to sell a ton, with a 2 GB model selling for $199 USD, and a 4 GB model retailing at $249 USD. We hope to have our hands on one as early as tomorrow.

Read More

| iPod nano Product Page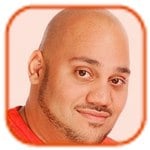 Tweet
Posted by Andru Edwards -
Categories: Music, Portable Audio / Video, Software

Steve keeps the goods coming with the announcement of an iTunes update that will be available later today. iTunes 5.0 includes a host of updates, some major, others subtle. One change within the Music Store is the addition of album reviews. There are already at least 1000 album reviews in version 5.0, so it shouldn't be too hard to see what they look like once the download becomes available. On the Windows side of things, iTunes will now be able to sync Outlook contact and calendar data to the iPod (iTunes Mac has been doing this with Address Book and iCal). There are also improvements to how iTunes handles shuffled music, adding in a Smart Shuffle feature, allowing you to tweak just how random you want the music to be.

Tweet
Posted by Sparky Categories: Accessories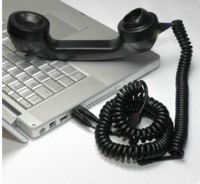 Hulger has busted out with the best Skype/Gizmo/Google Talk headset yet, providing that retro feel: the P*PHONE. The P*PHONE is their premier old school style headset but it comes with a Y*CORD adapter, allowing the use of the P*PHONE by simply plugging in to the standard microphone and headset jacks from your computer. Ringing in at about $75, I think I will be picking one up for my grandparents - who do you know that would like one?

Read More

| Skype shop via GigaOm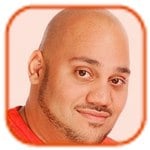 Tweet
Posted by Andru Edwards -
Categories: Music, Portable Audio / Video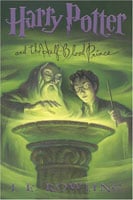 During this morning's keynote, Steve Jobs just announced a new iPod that is inspired by a third party. With the announcement that all six Harry Potter novels will be available in audio form exclusively to the iTunes Music Store, Steve also made it known that Apple has made a Harry Potter iPod, which will have Hogwart's crest etched into the back. The Apple Store is now down, which means that we can expect to see the Harry Potter iPod, along with the other new products being introduced, within the next couple of hours.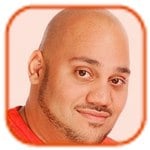 Tweet
Posted by Andru Edwards -
Categories: PC / Laptop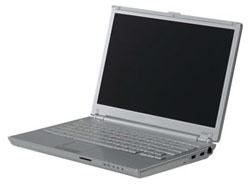 So, what's not to love about Sharp's newly introduced M4000 WideNote? This one is truly thin and slick, weighing in at just 3.7 pounds with a 13.3-inch WXGA widescreen display that they are touting as being as bright and clear as a desktop monitor. On the inside is an Intel Pentium M 740 (fancy speak for 1.73 GHz), 80 GB hard drive, CD-RW/DVD-ROM drive, modem and ethernet ports, PCMCIA slot, SD card slot, and Windows XP Professional SP2. The best part about the whole package is that the battery packs a whopping 6 hour charge. That just rocks. It will ship later this month, retailing at $1,799.99 USD. From this angle, it looks a bit PowerBook-ish, no?

Read More

| Mobile Mag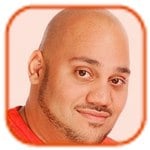 Tweet
Posted by Andru Edwards -
Categories: Accessories, Peripherals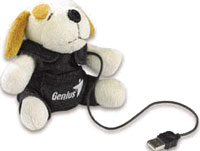 Oh, how cute - a stuffed dog that can spy on you! The Genius Look 312P webcam is fairly unique, in that the whole "cam" part of the contraption is hidden in the nose of our plush canine friend. The dog connects to a Windows or Linux PC over USB 1.1, and records at 0.3 megapixels. For still images, it takes a standard 1.3 megapixel shot. The manufacturer claims compatibility with MSN Messenger, Yahoo Messenger, and CUSeeMe, but I don't think I'm alone in assuming that this should work with just about anything that your standard webcam is compatible with.

Read More

| Genius
© Gear Live Inc. – User-posted content, unless source is quoted, is licensed under a Creative Commons Public Domain License. Gear Live graphics, logos, designs, page headers, button icons, videos, articles, blogs, forums, scripts and other service names are the trademarks of Gear Live Inc.