Tweet
Posted by Alex Grahmann Categories: Cell Phones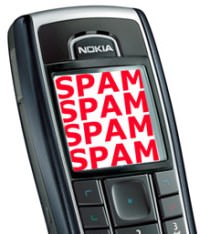 According to a recent survey by the University of St. Gallen in Switzerland and the International Telecommunication Union, over 80% of European cell phone users have received at least one SMS spam in the past year. In comparison, only around 10% of Americans have reported receiving SMS spam. Despite the fact that cell phone spamming continues to haunt South Korea and grow throughout Europe, and cell phone operating systems remain largely unequipped to deal with the spamming menace, American cell phone companies are denying that the problem will grow in North America any time soon, due mostly to the differences in how tightly American companies control their wireless networks. Still, for any would-be programmers looking for a million-dollar idea, anti-spam cell phone software may just be the untapped market of your dreams.
Read More

| Yahoo News!
Tweet
Posted by Mac Harris Categories: Features, Internet, Movies, Podcasts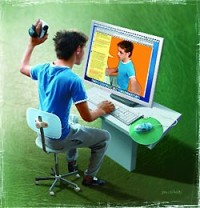 Video Blogging, or Vlogging, is quietly gaining momentum in the weblog community. For those of you not in-the-know, Vlogging is basically taking the idea of podcasts to the next level. A video broadcast (yes, people also call them vodcasts) is placed into an RSS/Atom enclosure and syndicated around the web in the same way a regular blog works.

Apple has suspiciously added a form of video blogging support to its latest iTunes iteration. This is the first corporate endorsement of the fad/trend/media-revolution that I've seen so far. One of the biggest hurdles to the success of Vlogging has been the complexity and difficulty of taking video clips and getting them onto the web quickly. Traditional DV Cams require capturing, editing, encoding, and uploading before a finished video clip is online and ready for distribution. Webcams offer some relief but usually produce low quality video in tiny onscreen windows. The mobile aspect of blogging and photoblogging is another stymie for the video blog . In the U.S. today very few mobile devices offer decent video recording with the ability to upload or publish content to the web.

The issue of bandwidth is also a key to the success of the video blog. Traditional and photo blogs require very little bandwidth, as text and basic images are small in size. Video files are comparatively massive, especially when you consider syndicating these videos all over the web. The bandwidth costs associated with running a videoblog are potentially exponential compared to a text-only we.

Can video blogging displace TV news reporting? Will America be tuning in to bedroom versions of 60 Minutes on their PCs while televisions begin to collect dust? Could Google Video solve Vlogging's bandwidth woes? Comment wars in 3,2,1…
Tweet
Posted by Devin Categories: Cell Phones, Internet, Software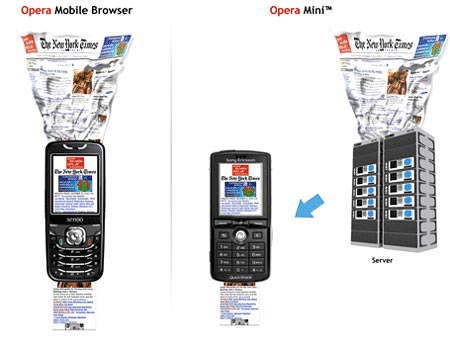 Opera Software has recently announced a new version of its popular Internet browser which will allow web surfing from almost any cell phone, regardless of phone price or memory size. The company says that the Opera Mini browser will allow surfing for about 700 million lower cost phones that would otherwise be unable to access the web due to insufficient memory that wouldn't previously allow for a browser. The Mini only requires that you have a small Java program on your phone, since the browser works by having a remote server pre-process the web page then send it to the phone, rather then the phone itself doing the processing. At the moment, Opera Mini is only available with software from Norwegian TV network TV-2, but we can expect to see a larger distribution in the future.
Read More

| USA Today

Tweet

Details leaked out today about the Canon 5D - an update to their 20D platform. The 5D will feature a 13 megapixel full frame sensor (35mm equivalent so EF mount lenses will not have a crop or magnification factor), 3 frame per second shooting speed, and a giant 2.5" LCD on the back. Like the rest of Canon's pro series of cameras the 5D will feature a magnesium body, USB 2.0 and a DIGIC II processor for near instantaneous image processing with stunning detail and color. With a 13 megapixel sensor images taken in RAW format, the images will be able to be printed at poster size with very little post processing. While the 5D is not aimed at the average consumer (the 20D body with a cheap lens costs a minimum of $1200) any aspiring amateur or semi-pro looking for truly professional results will find the 5D an appealing choice. As a current owner of a 10D this is looking like an attractive upgrade for official Gear Live photo shoots.

Read More

| TopMac via DPReview forums

Tweet
Posted by Sparky Categories: PC / Laptop, Peripherals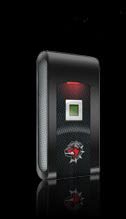 BlackDog has started offering the open source development community a unique new server platform. Their USB powered dongle contains a 400mz PowerPC processor, 64MB of Ram, 256MB or 512MB of flash memory, and a biometric scanner for security. The BlackDog plugs into any standard Windows or Mac computer and upon connection takes over the hosts monitor, keyboard, mouse, and Internet connection acting as your very own ultra-portable desktop/server. While it's clear that this is not a power users day to day tool, there is a lot of promise in a platform like this and it's clear that similar technology will be very prevalent in the near future. With it's two factor authentication this could provide a great secure way to port files around, and act as a recovery/repair tool for enterprises. What would you do if you could fit your desktop in your pocket?

Read More

| Black Dog via Gizmodo
Tweet

This week, The Final Cut takes a closer look at two of this weekends most anticipated releases, The Skeleton Key with Kate Hudson and Four Brothers with Mark Wahlberg. Also out nationwide this Friday are Deuce Bigalow: European Gigolo with Rob Schneider and Eddie Griffin, and The Great Raid with Benjamin Bratt and James Franco. In limited release, look for Asylum, Pretty Persuasion, and Grizzly Man. As always, if you've seen one of this weekends new releases, feel free to comment with your opinion. See The Final Cut's recommendations after the jump.
Click to continue reading The Final Cut: A Closer Look At Skeleton Key, Four Brothers

Tweet
Posted by Sparky Categories: Misc. Tech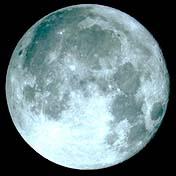 Space Adventures, a startup out of Arlington, VA has reported to the New York Times that it is working on an agreement with Russian officials to send two tourists on a 10 to 21 day long space trip that will orbit the moon. The round-trip ticket will cost a cool $100 million dollars and will send the passengers with a Russian space crew. As unreasonable as the price-tag seems remember - for the ultra-rich the idea of being the first tourist in space could help pave the way for the rest of us to travel to the stars someday.

Read More

| CNet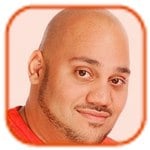 Tweet
Posted by Andru Edwards -
Categories: Misc. Tech, Mods / Hacks, Portable Audio / Video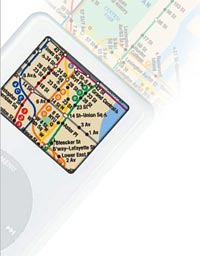 Talk about convenient, my boy William Bright decided that rather than pushing and shoving his way towards a subway map while riding the train, it would be much nicer to break out his iPod and check out the maps on its screen, thus making him the coolest guy in the train car. He is set to collect iPodified maps of other maps, but the NYC MTA maps will never be topped in my opinion. It's just too cool - but what's with the lack of love for Shaolin, man?

Read More

| iPod Subway Maps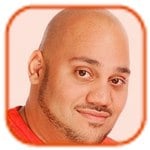 Tweet
Posted by Andru Edwards -
Categories: Home Entertainment, Movies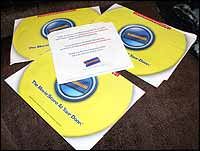 I, for one, am completely tired of all the fluctuating going on in the online DVD rental space. Prices have been raised and lowered more times than I can count on one hand. Yesterday I received an email from Blockbuster stating that my monthly cost would be climbing up from the $15 range to the $18 range for my "3 at a time" plan starting August 19, 2005. In fact, Blockbuster has raised the pricing on all of their plans so that they now cost exactly as much as similar plans on Netflix, those being the 5-out and 8-out plans at $29.99 and $47.99 respectively. The interesting thing here is that while Blockbuster Online has hit the 1 million member mark - and plans on doubling that within the next seven months - the company's "No More Late Fees" mindset has resulted in a loss of about $140 million. I guess that is cause for raising prices wherever they can.
More interesting, however, is the fact that Blockbuster Online will now be giving an added bonus to its members on a monthly basis. If taken advantage of, then you actually come out ahead even with the extra $3 per month hit. For example, this month in addition to the two in-store game or DVD rental coupons that is a standard feature of the Blockbuster Online service, they are also giving out free previously viewed titles to Online members as well. There is a list of about 25 movies that you can choose from. I even had a fourth offer in my account, which allows me to purchase an previously viewed title selling for $9.99-14.99 at the price of $7.99. Not too shabby.
Tweet
Posted by Alex Grahmann Categories: Misc. Tech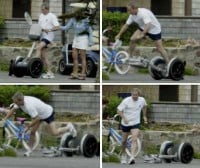 Ten Segways that were stolen on the night of April 24th from a New Hampshire dealership were found in perfect condition in a nearby garage bin. The two-wheeled personal transportation units were completely abandoned, most likely because they were difficult to sell, according to police opinion. While worth over $5,000 each, the Segways were seen as difficult to transport without rousing suspicion. Other industry speculation includes the fact that Segways are not selling up to expectations even in the legitimate marketplace, thus making them an extremely bad candidate for black market profiteering. A note to inventor Dean Kamen - If thieves can't unload your product for a profit, you may need to head back to the drawing board.
Read More

| WMUR
© Gear Live Inc. – User-posted content, unless source is quoted, is licensed under a Creative Commons Public Domain License. Gear Live graphics, logos, designs, page headers, button icons, videos, articles, blogs, forums, scripts and other service names are the trademarks of Gear Live Inc.