Tweet
Posted by Sparky Categories: Internet, Portable/Mobile, Wireless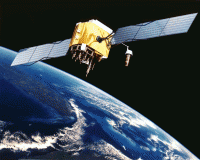 With more and more cell phones featuring location awareness GPS, more games utilizing the technology are coming into the forefront of mobile gaming. Several games have been released that take advantage of GPS for control. Imagine a Pac-Man styled game where each part of the maze (containing 3-5 of the 100+ pellets) was a city block, and the game board itself was a crowded downtown corridor. The interesting interaction here is how the physical world is suddenly drawn into the virtual by requiring the user to go running about in order to accomplish their goal. The two released games so far seem to be more focused on a battleship-style navel combat game where users can interact with other players and try to "torpedo" them down by guessing their current location on street maps. Gaming evolved, or revolutionized - you make the call!

Tweet
Posted by Sparky Categories: Portable Audio / Video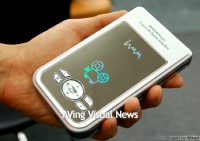 Savitmicro has announced their NTP-25, yet another screen-less portable multimedia device. The NTP-25 is designed to mouth a portable hard drive (meaning 100GB and 120GB models could be a reality) and allow a user to output hi-definition content to a television or other display. The NTP-25 features component video (with 480p, 720p, and 1080i support), support for Divx 3.x, Xvid, MPEG 1/2 (IFO,ISO,DAT), as well as the usual slew of audio formats, all the while packing it all into a surprisingly tiny package. No word on how well implemented the on-screen display will be, but if it's well done then this sleek little device might just be a good solution for someone looking for a way to get their computer based content into the living room and onto a much larger high definition display.

Read More

| AVing via DAPreview

Tweet
Posted by Sparky Categories: Portable/Mobile
Nintendo has finally launched with Game Boy Micro official website. The website is lean on information at the moment, but includes a lot of pictures of the Micro and it's various faceplates. The Micro certainly has found a place in the heart of many avid gamers for its diminutive "slip in a pocket" size and customizable faceplates. With the launch date looming near, Playfeed promises to present a full review once it launches.

Read More

| Game Boy Micro

Tweet
Posted by Sparky Categories: Mods / Hacks, Portable Audio / Video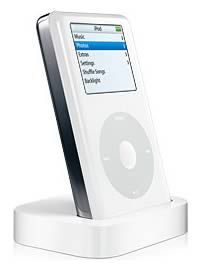 Playlist Magazine has a great little write up on six cool iPod hacks for really getting the most out of your little white friend. All of these tricks require installing iPod Linux on your iPod, so do at your own risk - but it's a safe and proven process that's pretty easy to do. They detail how to add high quality recording from any microphone, video support, and a few other nifty things. If you just got an iPod and want more functionality, or if you have an old one kicking around that's just begging for new life, check out this great article.

Read More

| Playlist

Tweet
Posted by Sparky Categories: Cell Phones, Internet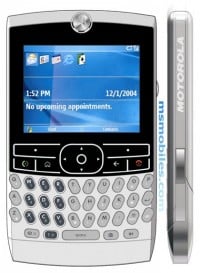 Last week Microsoft quietly introduced their push email extension technical preview for Exchange 2003. This enables server administrators to enable push email capabilities for Windows Mobile 5.0 devices. Obviously since no Windows Mobile 5.0 devices have been released yet to the public, so not many will be able to take advantage of Microsoft's instant, always on, email in their pocket. Push email really is a driving technology in the marketplace right now with so many mobile professionals wanting access to their inboxes and the ability to know when a client has sent them mail and respond instantly. Of course if you need your fix today go buy yourself a Treo 650 and download ChatterMail for instant push IMAP email in your pocket.

Read More

| MSMobiles

Tweet
Posted by Sparky Categories: Portable Audio / Video, Product Reviews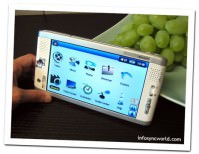 InfosSync World managed to get their hands on Archos' meaty new portable video player - the AV700. The AV700 features a massive 7+ inch screen capable of full DVD resolution playback, and either 40GB or 100GB of storage. With support for a wide slew of codecs for audio, video, and still images the AV700 seems destined to be the ultimate in high end portable video for some time to come. The reviewer gives it great marks and really likes the unit.

Read More

| InfoSync World
Tweet
Posted by Alex Grahmann Categories: Internet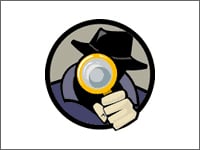 According to a recent survey by Blue Coast Systems, only 36% of British people have any idea what is meant by the term "spyware." Of those surveyed, only 30% use software to check their office computers for spyware, and only 22% check their home computers. Even more frightening than any impact this might have on computer systems in the UK is the additional finding that 11% of those polled thought, and I am not making this up, that spyware was "a gadget from the latest Star Wars movie." I'm honestly not sure why this response was so popular, but if 11% of the British are running programs to stop any aspect of the Star Wars prequels, I say more power to them.
Read More

| Biosmagazine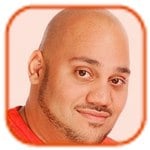 Tweet
Posted by Andru Edwards -
Categories:
So we decided to take a couple of weeks to re-think the core focus of what we want to do here on Venturus, and I think the results will be good. We have some very cool people lined up for future editions of the Venturus Podcast, which will be coming at you in September. For now, continue to enjoy - and contribute - content about how to make money running your own internet-based business. If you have any suggestions regarding things you would like to see on the site, feel free to drop me a line at andru [at] venturus.com. Boy, it feels good to be back!
Tweet
Posted by Alex Grahmann Categories: Corporate News, Xbox
Majesco Entertainment has officially put an end to the "Race to Save Humanity" contest associated with the Xbox game Advent Rising. The company is citing lack of a "technically feasible solution" to fairness issues as the reason for absolving itself from having to pay what had been a $1,000,000 prize. Anyone who owns the game and feels slighted by the announcement can choose to receive two consolation titles for their pain and suffering – BloodRayne 2, Guilty Gear X2, Psychonauts, Raze's Hell, or Phantom Dust. It's not exactly a million bucks, but, honestly, you probably wouldn't have won anyway.
Read More

| Xbox.com
Tweet
Posted by Alex Grahmann Categories: Corporate News, Internet
Jason Smathers, a 25-year-old ex-AOL employee, will spend 15 months in prison for stealing 92 million screen names and email addresses of AOL users and selling them to spammers. The spammers reportedly used the information to send up to 7 billion unsolicited advertisements for online gambling. Smathers got a lighter sentence than first expected due to his willingness to hand over all the spamming information he had to the government. AOL is claiming that Smathers caused over $300,000 of damage to the company.

Read More

| Baltimore Sun
© Gear Live Inc. – User-posted content, unless source is quoted, is licensed under a Creative Commons Public Domain License. Gear Live graphics, logos, designs, page headers, button icons, videos, articles, blogs, forums, scripts and other service names are the trademarks of Gear Live Inc.