Tweet
Posted by Sparky Categories: First Person Shooters, Mods/Hacks, Portable/Mobile
The Nintendo DS homebrew market is starting to heat up and some brilliant hackers over at Drunken Coders have managed to port Raven's 1994 classic FPS Heretic to the DS - they even manage to take advantage of the second screen to display in game maps. I'm not sure how many of you guys have played Heretic but it was easily one of the better games of it's era - it had great graphics, fun gameplay, and (for the time) a very involving story-line. I know the Nintendo DS lacks some of the "cool factor" that the PSP has, but as more and more cool retro homebrew projects pop up I get more and more tempted to get one - I could spend hours going through Heretic again!
Read More

| MaxConsole via Joystiq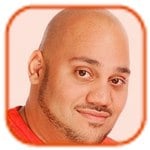 Tweet
Posted by Andru Edwards -
Categories: Driving, Internet, Xbox 360
For the first time ever, the Ridge Racer franchise will be playable online when Ridge Racer 6 hits store shelves at the launch of Xbox 360:
"Ridge Racer 6" takes the celebrated racing series online for the first time with Worldwide Online Multiplayer Battles through Xbox Live. Utilizing a Worldwide Player Matching system, players can match up against drivers from around the world in intense head-to-head drift racing match ups. Players can also upload their personal records from the game's Time Attack mode to see how they stack up against the rest of the world in a persistent Leader Board and download ghost data to virtually race against friends or test their skills against the best in the world. To complement the online "Ridge Racer 6" community, new game content such as new cars will periodically be made available for download from the Xbox Live Marketplace.
Nice to see the Xbox Live Marketplace features being talked about in advance. Through micro-transactions, gamers will be able to purchase a new car or track. Call me a pessimist, but I am just a tad leery of how these things will be priced. Any predictions?
Read More

| ProG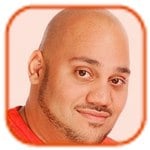 Tweet
Posted by Andru Edwards -
Categories: Home Entertainment, Video Games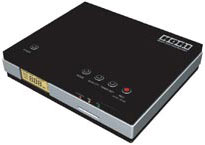 You know, something can be said for having a dedicated hardware device that can do one thing well, as opposed to a PC software equivalent that can't seem to get it quite right. Take the Hori Memory Stick PRO Duo Video Recorder for example. It allows one to record video content directly to a Memory Stick, rather than having to go through a clunky conversion process using software that sometimes works and sometimes doesn't. The device allows for four different recording preferences, the following being for a 1GB Stick:
150 minutes - 320x240, 30fps, 768kbps/128kbps, Stereo
270 minutes - 320x240, 15fps, 384kbps/128kbps, Stereo
530 minutes - 320x240, 15fps, 192kbps/64kbps, Stereo
1070 minutes - 116x112, 15fps, 96kbps/32kbps, Mono
Takes me back to the days of SP, LP, and SLP. Nonetheless, the price on this one isn't bad either - about 11,800 YEN in Japan, which roughly comes out to about a hundred bucks in the US.
Read More

| PSP 411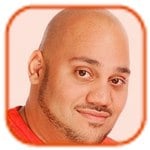 Tweet
Posted by Andru Edwards -
Categories: Misc. Tech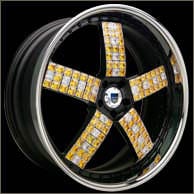 Asanti Wheels has managed to introduce a set of luxury rims that costs more than most cars - and some homes. The set features 63,000 total carats of princess cut cubic zirconium stones, which is just enough to make even Xzibit do a double take of your ride. The stone are available in fire red, emerald green, canary yellow, and old-school clear. The face of the wheel can be colored in a variety of ways, from chrome, 24k gold, or - oddly enough - wood. If you want a set, break out the old piggy bank - they will cost you a good $250,000 large.
Read More

| Asanti Wheels

Tweet
Posted by Sparky Categories: Misc. Tech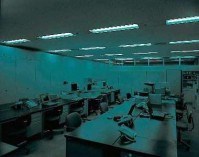 A company called Sunalite is introducing "Terrorist-Proof" light bulbs designed for use in office buildings and bomb shelters. The new light bulbs have a scotopic phosphor blend coating them so even after the power goes out they will continue to softly illuminate their surroundings for 12 hours. In a true emergency the bulbs can be removed from the fixtures and carried as a portable lighting solution. I'm not sure if I would be wanting to carry fragile glass lighting elements in an emergency, but if the alternative is sheer dark I think I'll manage.
Read More

| ThomasNet via Gizmodo
Tweet
Posted by Edwin Soto Categories: Internet, Software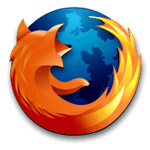 Our favorite open source browser has some goodies we didn't know about. If you type in the following in the address bar you get some interesting results:
about: shows info on Firefox version number, copyright, etc.;

about:config reveals the Configuration Console, a repository brimming over with scores of customizable settings;

about:cache displays a summary of both your memory and file cache, with a link to full file listings;

about:buildconfig lists the compiler options that were used to create your version of Firefox (and, since it's open source, anyone can compile a customized version);

about:plugins enumerates your installed add-ons, which can be quite numerous since Firefox is designed to be modular and extensible; and

about:credits is an "Easter egg" that includes the names of hundreds of developers and testers who worked on the product.
Read More

| Secrets of Firefox 1.0
Tweet
Posted by Devin Categories: Accessories, Portable Audio / Video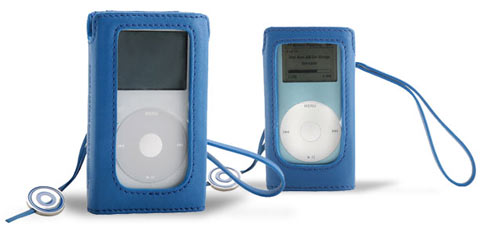 The Marc Ecko Case for A Cause by Monster is a protective iPod case which helps those in need with every purchase. The Ralph Lauren designed case is quite stylish, and for each $30 case sold, the net proceeds go to charity- the Fashion Targets Breast Cancer non profit organization to be specific. The light blue all-leather case features a wrist strap with a bullseye style tussle, and a metal belt clip. It's available in mini, small (20GB) and large (iPod color), so you can protect any size iPod your heart desires. It will be available for purchase soon at Monster Cable, or at an Apple store and other fine retailers.
Read More

| Marc Ecko Case For A Cause
Tweet
Posted by Alex Grahmann Categories: Mods/Hacks, Portable/Mobile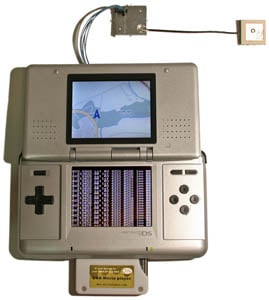 A devoted Nintendo DS hacker, Alexei Karpenko, has managed to rig up a Lassen iQ module to the handheld system, transforming the top screen into a GPS system. Downloading information from Google Maps, the FrankenDS also requires use of the Game Boy Movie Player and a Compact Flash card to hold the necessary data. While portability issues may keep my colleague Edwin from using this in court anytime soon, the GPS interface is just one of Karpenko's innovative uses for his homemade DS serial connector, the PassMe.
Read More

| natrium42
Tweet
Posted by Alex Grahmann Categories: Corporate News, Music, Portable Audio / Video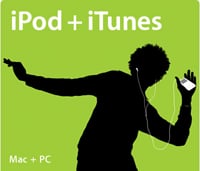 Reuters is reporting via the Washington Post that despite being incompatible with the 30 million iPods in the US, copy-protected CDs by the Foo Fighters and Dave Matthews band are continuing to sell extremely well. The CDs, put out by Sony BMG, are designed to restrict owners to burning only 3 exact copies of the albums, and then only into Microsoft's Windows Media format. The copy-protection also prohibits the music files from being transferred to an iPod, due to licensing clashes with Apple's Fairplay software and Windows. While both the albums, and others like it, are available in iPod-compatible digital forms on Apple's iTunes service, this hasn't appeased fans who like to own a physical disc from which to rip the songs.
The best part of the Reuters' article comes at the end where Sony BMG advises disgruntled users to rip the songs from the CD, burn them back to a blank CD, and then rip them again in an iPod-friendly format. I always like to see big companies encouraging us to work around security and copyright-protection.

Read More

| Washington Post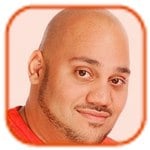 Tweet
Posted by Andru Edwards -
Categories: Misc. Tech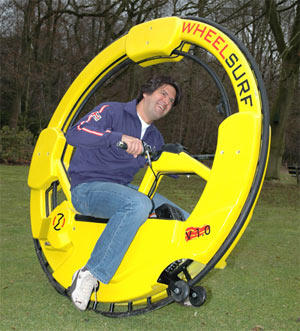 We know, the Segway is so passe nowadays. Instead of gyroscopic transportation, we want to summon the power of the centrifuge to get us where we want to go. That is exactly what the Wheelsurf aims to provide to those lucky enough to get one in Europe. At about 4,500 Euros, or $5,500 USD, the Wheelsurf requires about a 3 month wait between the time of order and delivery. The Wheelsurf consists of an inner and an outer frame. The inner frame has three small wheels that make contact with the outer frame. The outer frame is the actual rotating wheel and has a solid rubber tire. The rider sits inside the inner frame that also contains the engine, clutch, propulsion mechanism and gas tank. The paradox here is that it's recommended that you drive it on paved roads, yet it is not yet legal to drive it on public streets. Still, it would be cool to run this thing at its 50 kph in your backyard, no?
Read More

| Wheelsurf
© Gear Live Inc. – User-posted content, unless source is quoted, is licensed under a Creative Commons Public Domain License. Gear Live graphics, logos, designs, page headers, button icons, videos, articles, blogs, forums, scripts and other service names are the trademarks of Gear Live Inc.