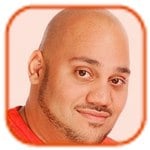 Tweet
Posted by Andru Edwards -
Categories: Home Entertainment, Software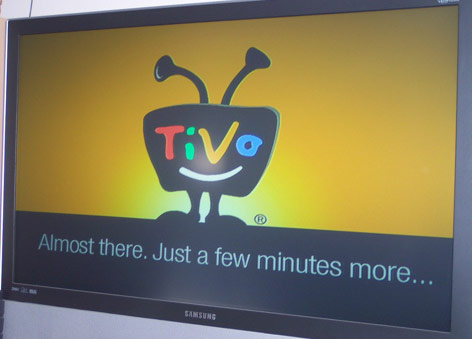 Man, TiVo has been on a roll over the past few days. Ever since TiVoToGo launched back in January, I have been waiting for them to upgrade my Pioneer DVD player with integrated TiVo so that I could use mess around with the feature. A few months later, a newer TiVo Desktop was released, which I could not use due to my TiVo being incompatible. Well, the wait is over, as I finally received a software upgrade during my daily TiVo check-in, complete with the new and more vibrant boot sequence (above). My device was upgraded from software version 5.0 to 7.2. TiVoToGo, HME features, and the new TiVo Desktop 2.2 are all compatible. If you own a Pioneer, Humax, or Toshiba TiVo DVD player, you can request the upgrade using the link below if you don't already have it.

Read More

| TiVo Software Priority Request
Tweet
Posted by Edwin Soto Categories: Accessories, Misc. Tech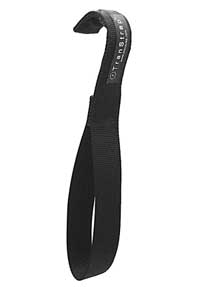 In New York City, "straphangers" is the term used for subway commuters. TranStrap Corp has taking this to the literal, portable meaning of the term and developed this awesome piece of equipment. The simple design is made of plush heavy-duty nylon webbing, aircraft grade aluminum, and high-friction neoprene, resulting hygiene freak's dream come true. Selling for a reasonable $14.95 - 19.95 depending on the model, TranStrap is a must own for the rush hour commuters. Everyone else can use it to play the role of Captain Hook in the next community play.

Read More

| TranStrap via Gizmodo
Tweet
Posted by Edwin Soto Categories: Corporate News, Home Entertainment, Internet, PC / Laptop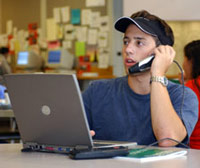 Dartmouth's Class of 2009 will enjoy converged living for the next four years. The Hanover, NH location has an extraordinary wired and wireless network that spans over the entire campus. Students will be able to use their laptops to make phone calls, watch television, email, and access the Internet. All incoming freshmen will be given a security key to use over the various computers, enforcing that security is a priority at the school. I think I would prefer this over a school iPod.

Read More

| Dartmouth News

Tweet
Posted by Sparky Categories: Home Entertainment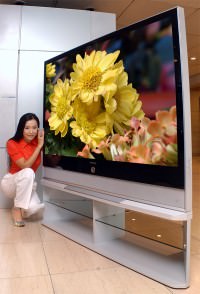 Samsung is really striving to raise the bar for the future of HD televisions with their new 71" DLP Monster, the SVP-71L8UH. The SVP-71L8UH features 1080p resolution, 10000:1 contrast ratio, and 20% more brightness then previous models. Now that DLP is really starting to rival CRT in terms of picture quality, and with it's obvious size advantage (the TV is about 1/2 meter deep), the high end TV aficionado is really going to have to think long and hard about plunking down for another TV before this beauty appears on US shores. With the Sony PS3 supposedly supporting two 1080p displays, I think that two of these would make for the perfect home theater set up - assuming of course that you have a theater-sized room to house them in.

Read More

| AVing
Tweet
Posted by Edwin Soto Categories: Corporate News, Internet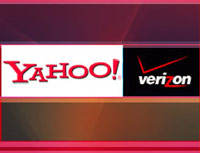 Verizon and Yahoo! have joined forces to create a low cost broadband service project. The service will include 10 email address with 2GB of storage each, unlimited commercial-free streaming radio, on-demand music videos, unlimited photo storage, and more. The package will be available for $14.95 per month, promising speeds of 768k downstream and 128k upstream. There will also offer faster packages varying in price from $19.95 to $37.95. No word yet on when this will start, but rest assured that MSN can't be happy since they have been partners with Verizon years now.

Read More

| BetaNews

Tweet
Posted by Jesse Easley Categories: Xbox 360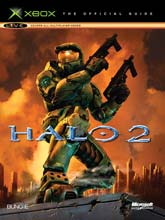 As tired as you are about hearing about it, you know it's important. That's why we are bringing you even more on the Xbox 360 backwards compatibility saga. Microsoft has already said that the 360 would be partially compatible with some original Xbox titles. One of the recent rumors is that in order for that to work, your 360 must have a hard drive. 1Up got a chance to speak with an industry representative who offered their opinion:
One of the rumors floating around is that backwards compatibility will only work with a hard drive, which would have left Core systems out in the cold. As it turns out, that's only partially true. In many cases, the hard drive will indeed be necessary because you'll need an Xbox emulator file to sit on the hard drive (it's still unconfirmed whether this emulator comes pre-shipped on 360 hard drives but it is highly likely the case) and make your Xbox games 360-friendly. However, our understanding is that this isn't perfectly foolproof, and that it may not work in every single case.

What's especially interesting, though, is that select premium Xbox titles in the present and future are getting special treatment. We've learned that Microsoft is inviting some developers to make their current Xbox titles backwards compatible for both 360 SKUs—that the games themselves will contain the Xbox 360 emulation code on them. In fact, certain Xbox titles already contain the code to boot up under emulation on the Xbox 360. Teams from Microsoft are helping developers with the project.

Read More

| 1Up

Tweet
Posted by Sparky Categories: Accessories, Wearables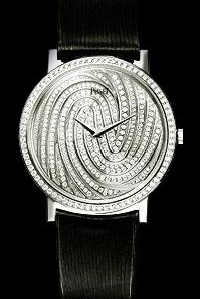 While the term biometric might not quite apply the fingerprint watch by Piaget has a certain geeky luxury to it. The Fingerprint watch is a unique creation - you order the watch and the company will make it custom designed for you based on a copy of your fingerprint. The fingerprint motif will be rendered in diamonds and white gold. Obviously such a personal treatment comes with a high price (so high they don't list it on their website), but for the truly unique timepiece some might just find it worth the cash.

Tweet
Posted by Sparky Categories: Misc. Tech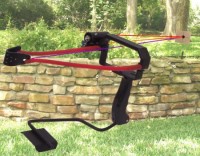 As excessive as you need it to be: The laser sighted sling shot by Precision Shots. The laser slingshot supposedly improves aim and accuracy while increasing the power at which your projectile is flung at your victim
target. With a $49.99 price tag ($69.99 for the big version) you have to be pretty serious about your Dennis the Menace antics to fork out for this bad boy. I guess this proves the theory that any gadget or gizmo can be improved with the addition of lasers these days.

Read More

| Cats Domain
Tweet
Posted by Edwin Soto Categories: Cameras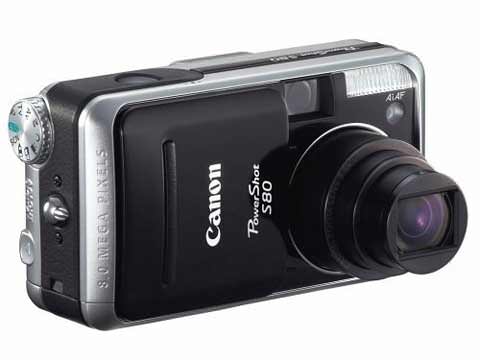 I know we have been raving about Canon the past couple of days, but you just can't deny their expertise in this field. Here's another beauty set to be released later this year in October. The S80 will be part of the high end models at 8 megapixels and will retail at $600.
8.0 Megapixel, 1/1.8 inch charge coupled device (CCD)
Focal Length Lens - 5.8-20.7mm f/2.8-5.3 zoom lens (equivalent to 28-100mm in 35mm format)
4x Digital Zoom
TTL Autofocus (continuous/single)
Optical Viewfinder
Real-image optical zoom viewfinder
2.5 inch low-temperature polycrystalline silicon TFT color LCD with wide viewing angle
Maximum Aperture - f/2.8 (W) - f/5.3 (T)
Shutter Speed - 15-1/2000 sec.; Slow shutter speed operates with noise reduction when manually set at 1.3-15 sec.
Built-in Flash
SD Memory Card, MultiMediaCard
Still Image: Exif 2.2 (JPEG)
Movie: AVI (Image: Motion JPEG; Audio: WAVE (Monaural))
Still Image: 3,264 x 2,448 (Large), 2,592 x 1,944 (Medium 1), 2,048 x 1,536 (Medium 2), 1,600 x 1,200 (Medium 3), 640 x 480 (Small)
Movie: 1,024 x 768 (15 fps), 640 x 480/320 x 240 (30 fps/15 fps), 160 x 120 (3 min. at 15 fps)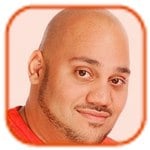 Tweet
Posted by Andru Edwards -
Categories: Corporate News, Internet
Oh yes, we may have just seen the first nail in the coffin of AOL. The company was fined $1.25 million by the State of New York due to complaints from users about how absurdly difficult it is to cancel the service after signing up. While the $1.25 million looks like a large amount, this is really chump change for the very large America Online. What will hurt them though, is the fact that they will be refining their procedures for handling customer cancellations. Up until now, service agents received bonuses if they had a 50% or better retention rate - some agents made tens of thousands of dollars on this program alone. The new program will no longer have a minimum quota. You can probably say goodbye to the "if you stay, I will give you another free three months" spiel.

Read More

| ZDNet
© Gear Live Inc. – User-posted content, unless source is quoted, is licensed under a Creative Commons Public Domain License. Gear Live graphics, logos, designs, page headers, button icons, videos, articles, blogs, forums, scripts and other service names are the trademarks of Gear Live Inc.