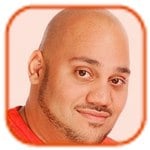 Tweet
Posted by Andru Edwards -
Categories: Apple, Features, Handhelds, Product Reviews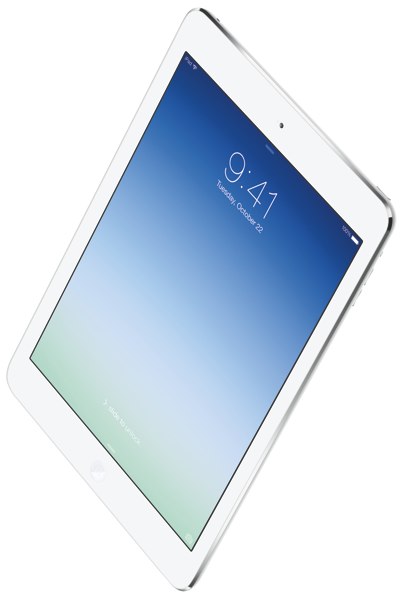 Thinner. Lighter. Anyone familiar with Apple keynote events knows that these two words mean a lot to the company. In essence, Apple aims to reduce the bulks of its products, stripping away any unnecessary heft while simultaneously packing in as much power as possible. It's quite a task, really. The company has backed itself into a corner where it's now expected that anything that's a newer version of a previous thing will be smaller, thinner, and lighter.
Back in 2008, Apple did this with the jaw-dropping MacBook Air. Fully a Mac, but so thin you could slid it into a manila envelope. It was hard to believe that a Mac that thin, with a full-sized keyboard and display, was possible when PC makers were all focusing on grossly underpowered netbooks with cramped keyboards.
Now, Apple has done the same with its tablet lineup. Three-and-a-half years after releasing the original and iconic iPad, Apple has now made it almost impossibly thinner and lighter with the iPad Air. Sporting a new, slim design that borrows heavily from that of the iPad mini, the iPad Air bezel has been reduced by over 40%. Thickness has been reduced as well--20% thinner than the iPad 4 at 7.5mm. Perhaps most importantly, the iPad Air sheds almost half a pound of weight when compared against the two iPads that preceded it, all while maintaining the same impressive 9.7-inch Retina display.
So, the question now is, is the new iPad Air worth your time, attention, and hard-earned cash? Read on for our full iPad Air review as we explore Apple's latest flagship tablet.
Click to continue reading iPad Air review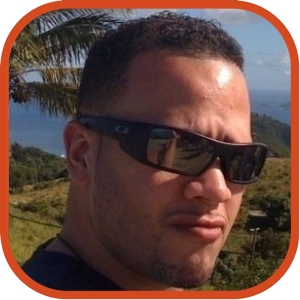 Tweet
Posted by Jason Diaz Categories: Healthcare & Fitness, New Apps, Free Apps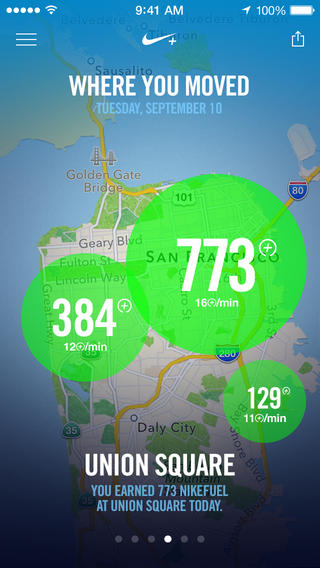 As announced at the iPhone 5s launch, the Nike+ Move app is now available in the Apple App Store for free. Nike+ Move harnesses the power of the iPhone 5s' M7 coprocessor. Apple describes it as a dedicated sidekick chip that analyzes the movement of the instruments without utilizing the A7 processor. The results is more efficiency with tracking physical activites, such as significantly less battery consumption, while still giving fitness apps access to the gyroscope, accelerometer, and compass. Take a gander of the features of Nike+ Move:
Nike+ Move is the simplest way to capture your every move, and motivate you to move more!

Exclusively for use with iPhone 5S, Nike+ Move uses the M7 coprocessor to convert your movement into NikeFuel, the first-ever single, universal unit for measuring all kinds of activities. No matter your age, weight or gender, the same activity earns you the same amount of NikeFuel.

Nike+ Move offers insight into when you move, how you move and where you move - and lets you challenge your friends to see who moves more.

Win the day by beating your NikeFuel average and watch your goal ring change from Red to Green.
See when you are most active throughout the day and how you're doing compared to yesterday.
Move more often and win as many hours as you can throughout the day.
See how you moved through the day with a breakdown of running, walking, and other movement.
See where you're moving and where you move the most each day.
Check out how you compare against your Game Center friends or other Nike+ Move users near you.

*Note: iPhone 5S is required to get motivated with Nike+ Move.
Read More

| Nike+ Move [App Store]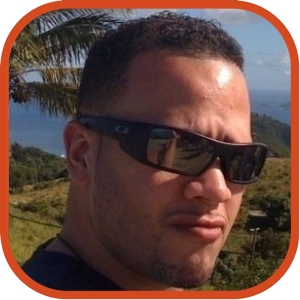 Tweet
Posted by Jason Diaz Categories: Utilities, App Updates, Apple, Free Apps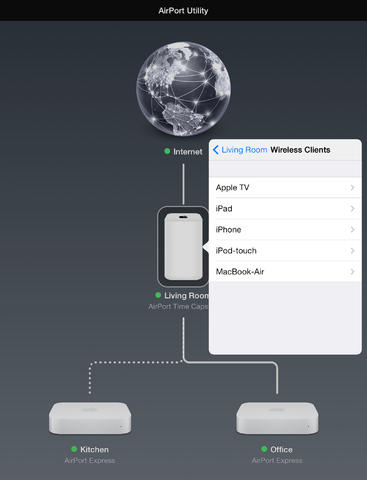 Alongside the Apple TV Remote app update, Apple has also released AirPort Utility 1.3.3, bringing 64-bit support to the app when using it on an iPhone 5S, iPad Air, or iPad Mini 2. While the prior update gave it a redesign, this update brings AirPort Utility up to par with other Apple iOS stock apps that have transitioned to the higher bitness. Clearly, Apple is on the move and is transitioning all of its first-party app over to 64-bit. Get a look at all the features after the jump.
Features
See a graphical overview of your Wi-Fi network
Get information about your connected Wi-Fi devices
View and change network and Wi-Fi settings
Restart or restore a base station, or update the firmware on a base station when available
View or update passwords for your network, base stations, or disks
Easily access network information such as IP address, DNS servers, and router address
Manage DHCP reservations and port mappings
Configure base stations for IPv6
View status or error messages
Archive Time Machine backups
New In Update 1.3.3
Read More

| App Store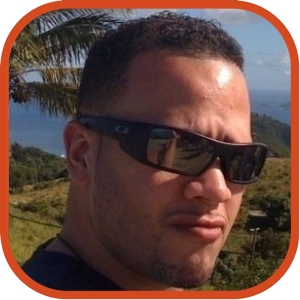 Tweet
Posted by Jason Diaz Categories: Entertainment, App Updates, Apple, Free Apps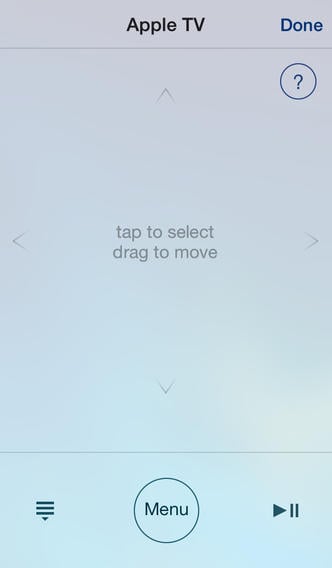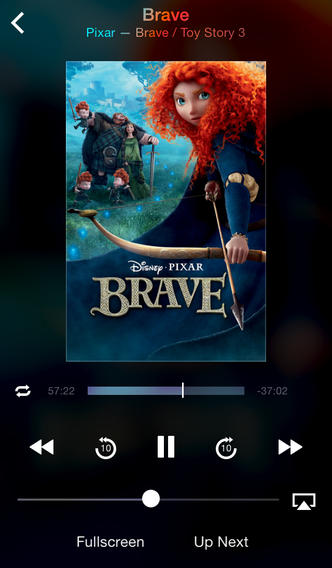 The popular Apple TV Remote app has finally received a much-needed iOS 7-themed face lift. The update adds a clean, flat look with a tasteful translucent aesthetic that gives it depth. The Remote app is not yet 64-bit optimized, but perhaps it will in the next subsequent update similar to the update cycle of the AirPort Utility, which received a redesign update first then became 64-bit ready in the sunsequent release. Remote is now iTunes 11.1 ready and is a unversal binary, compatible with all iOS devices. Here's a list of what's new in Remote:
Features
Control iTunes and Apple TV from anywhere in your home
A simplified look with new ways to browse your library
See upcoming songs with Up Next
See all songs in an album with Expanded view on an iPad
Add new songs to hear them next and then automatically continue where you left off
Browse, listen to, and control your iTunes Match library on Apple TV
Pause, rewind, fast-forward, shuffle, and adjust the volume from your iPhone, iPad, or iPod touch
View album, movie, and TV show artwork
Create and update iTunes playlists, including Genius playlists
Search your entire iTunes library
Control iTunes to send music to AirPlay speakers
Control the volume on each speaker independently
Use simple gestures to control Apple TV
Enter text with the keyboard
Control shared libraries on iTunes and the new Apple TV
What's New In This Version:
This version of Remote has been completely redesigned for iOS 7 and adds support for iTunes 11.1.
You can download Remote from the App Store for free.
Read More

| Remote [App Store]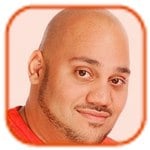 Tweet
Posted by Andru Edwards -
Categories: Microsoft, Xbox One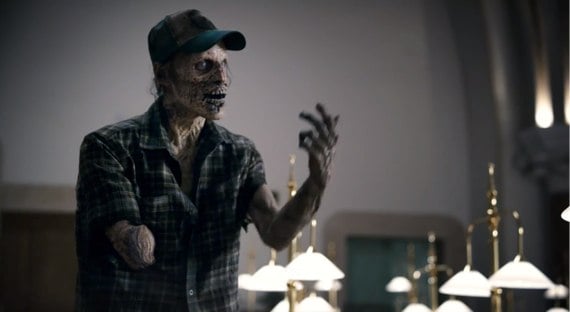 Microsoft's latest ad for its upcoming Xbox One console focuses on the gaming experience in a fun way. As you can see, characters from games like Titanfall, FIFA, Dead Rising, and Forza Motorsport 5 all invite the player into the game itself. Become one with the game, if you will. Also shown is the slick integration of Skype, letting you video chat with those you're playing games with in a second window, and the movie watching experience, highlighted by Mr. Spock inviting the viewer into the movie. Definitely a cool spot. Check it out after the jump.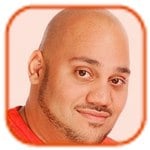 Tweet
Posted by Andru Edwards -
Categories: Social Networking, New Apps, Videos, $2.99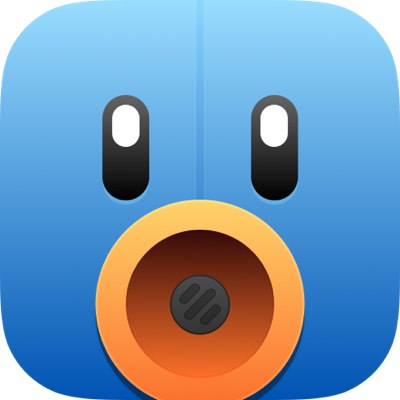 Tweetbot is the Twitter client of choice here at Gear Live HQ, and we've been delighted by the newest version, Tweetbot 3.0. Released yesterday on the App Store, Tweetbot 3.0 is an all-new app, completely rewritten and redesigned from the ground up by the team at Tapbots. If you're a user of the older version, the new Tweetbot may seem a bit unfamiliar at first, but that's just because the team stripped away old design ideas, and decided to take on iOS 7 design language, and it turned out fantastic. New functionality makes the app faster, and it's normally ready with your fully updated timeline whenever you launch it, thanks to the integration of the iOS 7 Background Fetch API. Sounds in Tweetbot are as whimsical as ever, and the whole app just feels brighter and more open. If you're already a Tweetbot user, it should be noted that Tweetbot 3.0 is a new, separate purchase. Check out a video demo after the break.
You can download Tweetbot 3.0 for iPhone now for $2.99.
Read More

| Tweetbot 3.0 for iPhone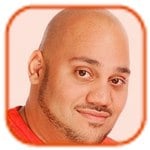 Tweet
Posted by Andru Edwards -
Categories: Apple, Home Entertainment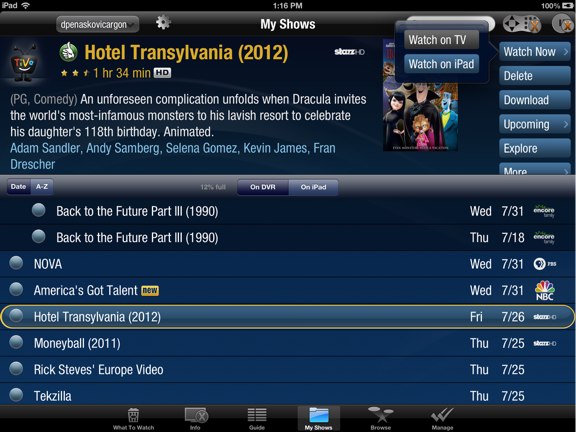 If you're the owner of a TiVo Roamio Pro or Roamio Plus DVR, out-of-home streaming (a.k.a. TiVo's holy grail) has finally arrived, letting you stream and download content from your TiVo to your iPhone, iPod touch, or iPad when you're away from home. Even better? You can also access one of your tuners for live television watching remotely as well, so when you're away from home and wanna watch the big game live, you can do so. For now, out-of-home remote streaming requires that your iOS device be connected to Wi-Fi, but LTE streaming is definitely in the cards, set to launch in 2014.
"Until now, your shows have been locked up in your set top box at home," said Jim Denney, Vice President of Product Marketing at TiVo. "Now with a TiVo Roamio DVR, whether it's a hotel in Denmark, the waiting room at the dentist office, when you're stuck at the airport, or at the gym, out-of-home streaming gives you the level of choice, control and freedom that consumers have come to expect from TiVo."
Out-of-home viewing requires a software update, which begins rolling out to TiVo Roamio Pro and Roamio Plus users today. If you have a base-model TiVo Roamio, you'll need a TiVo Stream in order to enable out-of-home streaming (support for out-of-home for the TiVo Stream is set to roll out next month.) As mentioned, remote TiVo streaming works only on Apple iOS device, and they've gotta be running iOS 5.1 or higher. Android users, don't worry, you'll be able to get in on the remote streaming action in Spring 2014 (let's be honest, you're used to watching iOS get the cool stuff first,) alongside the launch of LTE streaming.
You can pick up the TiVo Roamio Plus, TiVo Roamio Pro, TiVo Roamio, and TiVo Stream right now on Amazon.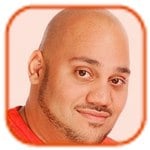 Tweet
Posted by Andru Edwards -
Categories: Apple, Handhelds, PC / Laptop, Software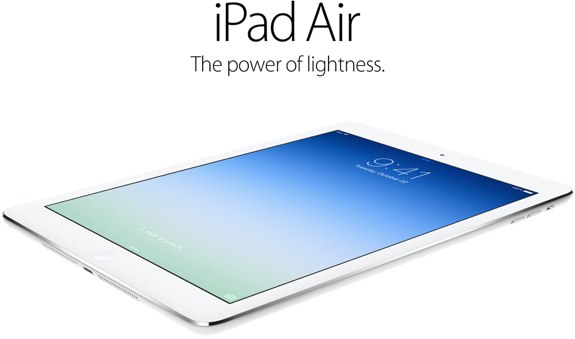 Yesterday, Apple made what will likely be its final product announcements of 2013, and there was plenty they had to go over during the 2013 Apple iPad event. The star of the show was the iPad Air, although some might argue that OS X Mavericks launching for free was the biggest surprise of the day. We covered all the news, and have broken everything down by category below to make it easy for you to catch up.
iPads
Macs
OS X & iOS
iWork
iLife
What was your favorite announcement of the day?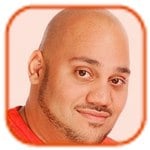 Tweet
Posted by Andru Edwards -
Categories: Apple, Features, PC / Laptop, Software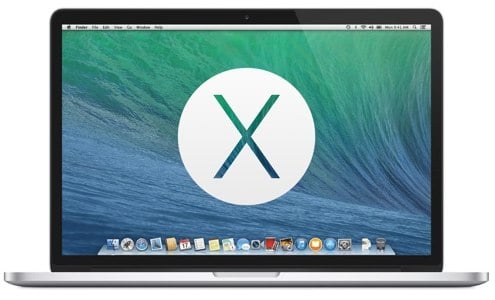 We had a few readers email in yesterday after it was announced that OS X Mavericks would be free, a first for a major desktop operating system release. It seems a few of you are curious about how Apple got here, and what the history is as it relates to the pricing of OS X. So, here's a quick history lesson.
10.0 Cheetah: Released March 24, 2001 for $129
10.1 Puma: Released September 25, 2001 for $0
10.2 Jaguar: Released August 23, 2002 for $129
10.3 Panther: Released October 24, 2003 for $129
10.4 Tiger: Released April 29, 2005 for $129
10.5 Leopard: Released October 26, 2007 for $129
10.6 Snow Leopard: Released August 28, 2009 for $29
10.7 Lion: Released July 20, 2011 for $29
10.8 Mountain Lion: Released July 25, 2012 for $19
10.9 Mavericks: Released October 22, 2013 for $0
So, as you can see, both OS X 10.1 Puma and 10.9 Mavericks were released as free updates, however, Puma was released just six months after 10.0 Cheetah, so that would have been ridiculous if Apple has chosen to charge for it. Other than that anomaly, OS X updates remained at $129 each until Snow Leopard in 2009, which sold for $29. The last $129 version of OS X was Leopard, which saw massive delays due to Apple pulling engineers from it to work on iPhone OS 1.0 (now known as iOS.) Lion was also sold for $29, and was the first version of OS X to be available as a digital download from the Mac App Store. The following year, Mountain Lion debuted at just $19--the best bargain in OS X release history until yesterday, when Mavericks launched for free. The trend has always been that OS X updates would cost the same as the previous year, or less--never more (discounting the Puma issue, which was a huge bugfix patch.) As this point, it appears that OS X has gone the way of iOS, where all updates from here on out will be available for free, on an annual basis.
You can download OS X Mavericks, for free, right now.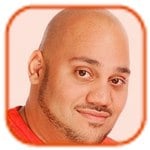 Tweet
Posted by Andru Edwards -
Categories: Apple, PC / Laptop, Software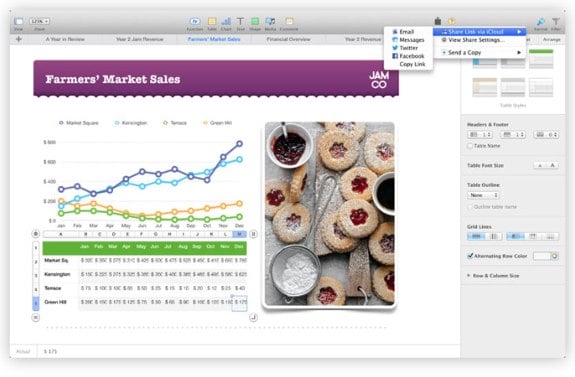 Completing the iWork app updates, Apple has released Numbers 3.0 on the Mac App Store (alongside the
Pages
and
Keynote
updates), bringing a revamped user interface to the spreadsheet program. There are a bunch of new Apple-designed templates in the mix, as well as simplified formulas, charts, tables, and more. iCloud collaboration is also thrown in, allowing multiple users to edit the same document at once, in realtime. Here's a list of improvements:
Stunning new user interface
Brand-new Apple-designed templates
Simplified toolbar gives you quick access to shapes, media, tables, charts, and sharing options
New Format Panel automatically updates based on selection
Quickly click through a spreadsheet using new tab navigation
Get function suggestions as soon as you start typing a formula
Get live formula results, error checking, exact value, and cell format with the new smart cell view
Add your favorite functions to Quick Calculations for instant results
Search the integrated function browser for built-in help and sample formulas
Use gorgeous preset styles to make your text, tables, shapes, and images look beautiful
Animate data with new interactive column, bar, scatter, and bubble charts
Use new 2D bubble charts
Enhanced conditional highlighting makes it easy to automatically highlight cells based on numbers, text, dates, and durations
Easily filter through large tables with the new Filter Panel
New star ratings cell format
Quickly and easily share a link to your work via Mail, Messages, Twitter, or Facebook
Anyone with the link will always have access to the latest version of the spreadsheet and can edit it with you at iCloud.com with Numbers for iCloud beta
All-new calculation engine for fast performance
New unified file format across Mac, iOS, and web makes spreadsheets work seamlessly everywhere
Turn on Coaching Tips for guided in-app help
You can download the new Numbers for free if you're an existing user, or get it for $19.99 if you're a first timer.
Be sure to check out all the rest of the news from the Apple iPad event!
© Gear Live Inc. – User-posted content, unless source is quoted, is licensed under a Creative Commons Public Domain License. Gear Live graphics, logos, designs, page headers, button icons, videos, articles, blogs, forums, scripts and other service names are the trademarks of Gear Live Inc.