Tweet
Posted by Hector Martinez Categories: Cell Phones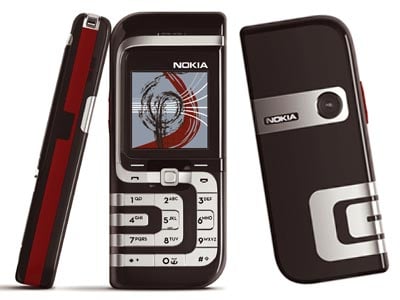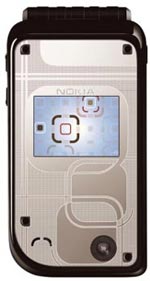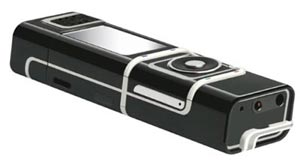 With so much competition in the cell phone arena, it looks like everyone is trying to stand apart in the crowd. Recently, the Finnish phone giant Nokia announced its newest line of phones, inspired by a 1920's style and feel, featuring dark colors, mixed with etched steel and chrome highlights. All of them include a digital camera. The new Nokia 7260, 7270, and 7280 phones are pictured above.
Read More

| CNet News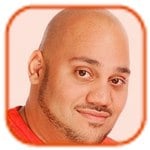 Tweet
Posted by Andru Edwards -
Categories: Features, Portable Audio / Video, Product Reviews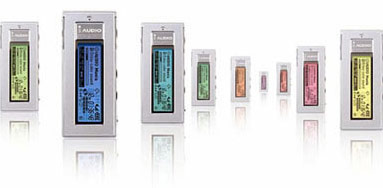 With the portable MP3 player market being virtually flooded with choices, many stick to the brands they know (naturally). Sometimes, however, it can pay to venture out into new territory. You may be pleasantly surprised. We recently tested the
JetAudio iAudio 4 Color MP3 Player
and came away impressed. If you are looking for a solid flash-based drive, this may be the one. Click below for the full review.
Click to continue reading JetAudio Cowon iAudio 4 Color MP3 Player
Tweet
Posted by Hector Martinez Categories: Cell Phones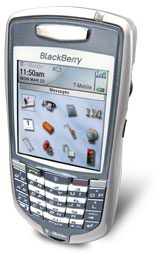 The new
BlackBerry
7100t (a.k.a. "Charm") looks more like a traditional phone than its older model, with a new 20-character keyboard: a combination of a telephone keypad and the traditional QWERTY keyboard layout. It will be available for $199.99 exclusively through T-Mobile USA. The design shows that most of the keys have more than one letter. To compensate for this, the device includes predictive software to guess which words the user is typing. RIM hopes to draw in a
new market
with this newly designed model, but insists that it's still a "BlackBerry."
Read More

| USA Today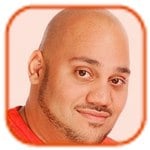 Tweet
Posted by Andru Edwards -
Categories: Portable Audio / Video

Looking at the packaging and marketing used by various drive-based MP3 player manufacturers, one might have false expectations of just how much music the product can hold. I think it's time for a little consumer education so that we can all be smarter shoppers. Reading reviews of products like the Apple iPod, Sony Walkman, Dell Digital Jukebox, and the like you will find journalists quoting the number os songs the player can hold - however, there is some fine print to be looked at when considering one player over another strictly based on this specification.
Click to continue reading MP3 Players: The Truth Behind The Numbers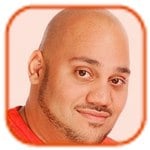 Tweet
Posted by Andru Edwards -
Categories: Movies
Today's DVD releases are definately heavy on the comedy, with Saturday Night Live "Best Of" sets, Eddie Murphy: Raw, Clerks X, Will and Grace and more. Of course, there is more for those who enjoy the more serious flicks. If you like a combination of both, pick up Soul Plan, which was seriously unfunny.
Click to continue reading DVD Release List: 9/7/2004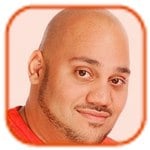 Tweet
Posted by Andru Edwards -
Categories: Home Entertainment

Those of you who are of the mentality that smaller is better, may want to rethink that philosophy - at least as it pertains to camcorders. We all know that high definition is where it's at in terms of jaw-dropping visual quality. How nice would it be to be able to record our home movies in the same vein? Sony has just introduced the world to the HDR-FX1 High Definition Camcorder. Why should you care? Put simply, it enters another consumer level high def recorder into the market, and that brings prices down. This bad boy records in 1080i, and when compared to a regular camcorder, the difference is immediately apparent. A test recording of written text from a book showed that even the fine print was legible on the HDR-FX1 in comparison to the same recording on a normal camcorder where the text was blurry and illegible.
The HDR-FX1 weighs a good 4.4 pounds, and is set to go on sale next month in Japan for about 400,000 yen. That equates to roughly $3,600 USD. The recorder should be available in the States by the end of 2004.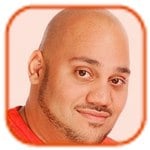 Tweet
Posted by Andru Edwards -
Categories: Announcements

Google's GMail free email service has been around for months now, but is still in beta. This means that if you want an account, you need to be invited by someone who is a beta tester - or else you are out of luck. Being that Gear Live is all about the readers, we are now your hook up.
We will be posting GMail invitation links with every new story posted. They will not be so obvious, so you will have to click around to find it each time. Who knows - the graphic used with a story might be an invitation link, one of the ads on the right may be a hidden invitation link, or one of the links within an actual story might link to GMail rather than the subject itself. We will try to be creative, emphasis on try. We will probably fail miserably. Please let us know if you pick up an invite from this site!
Nonetheless, to get this kicked off, click on the GMail logo to the right for the first GMail invitation.
(Thank you to everyone who sent in GMail invitations for us to give away. If anyone else would like to help out and donate invites, send them to me at
andru gearlive.com
).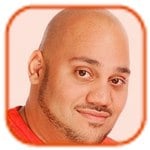 Tweet
Posted by Andru Edwards -
Categories: Hot Deals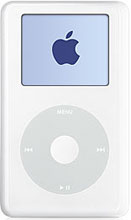 It seems that Gratis Networks' free offer sites have taken the internet by storm. The fact is that to this day, there are still many who doubt the whole
Free iPod
,
Free Flat Screens
, and
Free Desktop PC
sites. It is understandable. After all, nothing in this world is free, right? Wrong. In this case, many people are getting expensive electronics without spending a dime. We have compiled a bunch of pictures submitted by Gear Live message board members and readers, as they submit their evidence showing that
these offers are for real
. The fact is that Gear Live has helped over two hundred people earn free iPods, desktop pc's, and flat screen monitors and televisions.
Click below for the images. We will continue to add more as they are received.
Click to continue reading Free iPods, Flat Screens, and PC's Received
Tweet
Posted by Hector Martinez Categories: Features, Portable Audio / Video, Product Reviews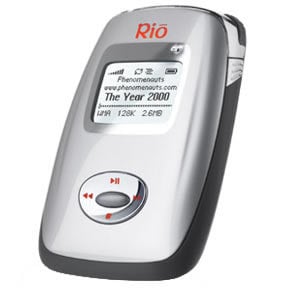 Leave it up to
Rio
to make a product so hot that you can't find it anywhere, except in the back closets of your local Best Buy. There weren't any on display, but you see, it always pays to ask. Even the
limited edition
, with a run of only 500, was sold out in a matter of a couple days! Gear Live finally has its hands on Apple iPod Mini's direct competitor, the Rio Carbon 5 GB digital audio player. This little number sports an extra gig of space than the Mini, offers 20 hours of life on a Lithium-Ion power supply, and is supposed to have one of the best desktop software systems available.
Click here to discuss the Rio Carbon on the Gear Live Boards
Click below to read our latest review!
Click to continue reading Rio Carbon Review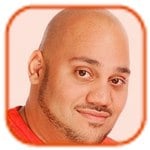 Tweet
Posted by Andru Edwards -
Categories: Video Games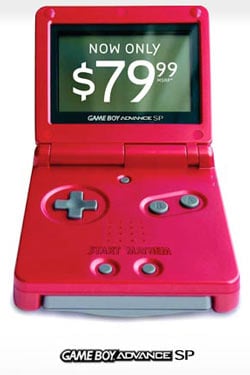 As it turns out,
our previous speculation
was correct. Nintendo has officially reduced the price of the Game Boy Advance SP handheld portable to a cool $79.99. If you have not yet picked up one of these, now is the time to do it, as the SP is totally chic and fits in very nicely with other high tech gadgets. Nintendo has set up a new site,
Start Mayhem
, to push the new price point.
© Gear Live Inc. – User-posted content, unless source is quoted, is licensed under a Creative Commons Public Domain License. Gear Live graphics, logos, designs, page headers, button icons, videos, articles, blogs, forums, scripts and other service names are the trademarks of Gear Live Inc.