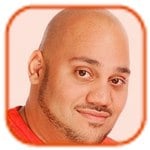 Tweet
Posted by Andru Edwards -
Categories: Home Entertainment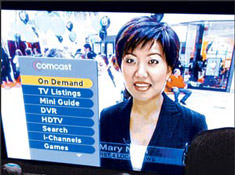 Comcast is finally set to begin rolling out new cable boxes with Microsoft's
Foundation Edition 1.7
software beginning tomorrow to approximately 1 million subscribers in Washington state. Comcast and Microsoft inked the agreement last May, which saw Comcast grant Microsoft the rights to have their set top box software running on 5 million Comcast boxes. The new boxes will allow for much more functionality than you will find on just about any other box. For example, each one will come with a 120 GB internal hard drive and will have advanced DVR functions. This thing can do just about everything a standard TiVo can do, plus more. The dual tuner boxes will allow you to record two shows at once, and they WILL record high definition broadcasts as well. On Demand programming will also be available beginning tomorrow. As for Microsoft, they have just been itching to get into the living rooms of every American home. Along with the XBOX, and Media Center PC's, this is just another channel for them to do so. A Microsoft representative also stated that there is a possibility of having Comcast boxes and Media Center PC's communicate with each other in the future. You can check out the many features of the Foundation Edition 1.7 software by viewing
this video
.
Read More

| Seattle Post-Intelligencer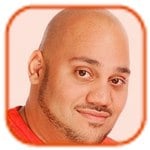 Tweet
Posted by Andru Edwards -
Categories: Video Games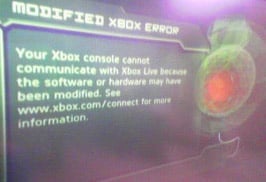 Those of us, um, I mean those of you with modified XBOX's who were looking forward to fragging your friends in Halo 2, Microsoft has finally caught on. Right as Halo 2 launched, Microsoft updated the XBOX Live service to identify users who are trying to connect with a modified XBOX and block them from the service. If you try to connect, it simply won't work - even on boxes that have mod chips that can be switched off. If you go into the network troubleshooter, you will see the error that reads "Your Xbox console cannot communicate with Xbox Live because the software or hardware may have been modified". Damn.
Tweet
Posted by Categories: Home Entertainment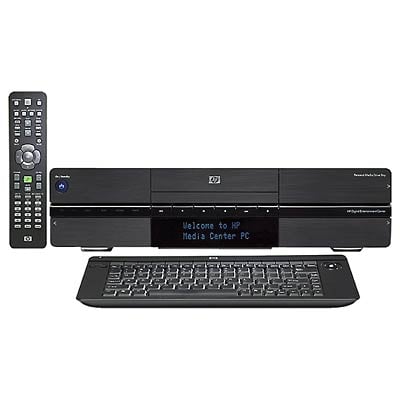 The line between personal computer and home entertainment system appear to be more blurred as each day passes. This is no exception with the all new
HP z545 Digital Entertainment Center
. At first glance it is a normal home entertainment receiver, upon further inspection, it houses Windows XP Media Center, an Intel Pentium 4 3.0Ghz w/HT, 512MB RAM, and ATI RADEON X300 SE Graphics Card with 128MB RAM, a 200GB hard drive
AND
a 160GB Personal Media Drive, a Dual Layer 16x DVD-+R/RW drive. Catch your breath, and we will continue. There is also an integrated Personal Video Recorder with dual TV tuners, a 9-in-1 memory card reader, 2 USB 2.0 ports, a FireWire port, gigabit ethernet, 802.11b/g wi-fi built in, and high-definition audio with 7.1 surround sound...phew!
With all this in a stylish case designed beautifully to blend in with the rest of your components in your entertainment room, the HP z545 Digital Entertainment Center definitely seems to be at the forefront of the living room media hub race, at least here in the US.
Read More

| Sparktoblog
Compare Pricing

| HPshopping.com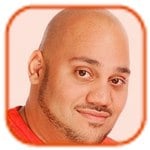 Tweet
Posted by Andru Edwards -
Categories: Portable Audio / Video

Word
on the street is that Apple is hard at work on finishing up design on yet another iteration of the ridiculously popular iPod. This time it will be a flash-based model, most likely in the 256 MB to 1 GB range, according to AppleInsider. While Steve Jobs had previously stated that he felt that flash drives weren't really what people wanted, they have been selling like crazy. It is understandable that Apple would want to cut into that market, especially since the iPod easily owns 92% of the hard drive based MP3 player market. Look for the announcement on this one to be made at MacWorld this January. The new iPod is expected to hit retail for less than $200 USD.

Read More

| AppleInsider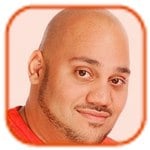 Tweet
Posted by Andru Edwards -
Categories: Announcements
Taking a break from our regularly scheduled tech news, I wanted to let everyone know about the different ways you can subscribe to Gear Live updates. We have three avenues that you can use at the bottom of the right-hand column, but who knows how many of you ever see them. You can use the images below to add Gear Live's feed to any of these popular digests:
You will also see that we have added a ranking feature to the site, which allows readers to rank the stories on Gear Live. This may or may not be a long term thing, depending on the popularity of the feature.
Now back to your regularly scheduled programming.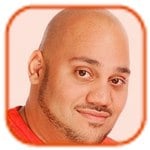 Tweet
Posted by Andru Edwards -
Categories: Video Games
I would take this one with a grain of salt until we get more solid evidence, but The Inquirer is reporting that Microsoft plans to release three versions of the upcoming XBOX sequel. There has been talk lately that the big M was thinking about removing the hard drive to bring down the cost of the next system, however it seems that they may be planning to actually release three versions of the XBOX 2. The first would be the standard game console, sans the hard drive. There would also be an XBOX 2 HD, which would include the hard drive along with some PVR functionality. Apparently, these two would launch in Fall 2005. Then in 2006 (probably around the time of the PlayStation 3 and Nintendo Revolution launch) Microsoft would release yet another version of the XBOX. This one is said to be a full blown PC with XBOX 2 capabilities out of the box. It would have a monitor, CD burner, and all the other PC fanfare - I am guessing this will be very close to being just a Media Center PC that plays XBOX games, and I expect it to sell similarly as well as the MCPC product line does - not very well.
Read More

| The Inquirer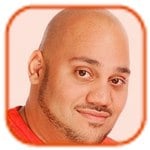 Tweet
Posted by Andru Edwards -
Categories: Cell Phones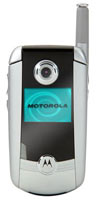 A Turkish petrol attendant recently thought his cell phone was stolen. He did what any of us would do - call your cell phone and see if anyone answered to try and recover the phone. However, when he made the call, he could hear the phone ringing nearby. It turned out that the ring was emanating from the stomach of his dog. Apparently, the dog got a hold of the phone, and swallowed it. Eventually, through the process of elimination, he was able to get the phone back. I don't know how willing I would be to check any missed voicemails after this phones recovery.
Read More

| IOL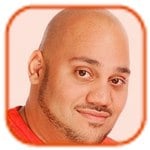 Tweet
Posted by Andru Edwards -
Categories: Corporate News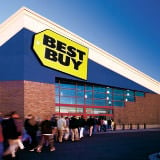 Do you like shopping around for the best deal? If something has a cash back rebate or price reduction, wouldn't you be more inclined to purchase it from the store with the sale rather than another store that sells it for the regular price? So would I. Apparently, Best Buy thinks that by doing so that this makes us "devil shoppers" and thusly they would prefer it if we didn't shop at their establishment. On the other hand, shoppers who don't care about prices or discounts are more than welcome to shop at their stores. Best Buy will even go out of their way to welcome these "angel shoppers" to make the comfortable enough to spend even more money. The funny thing is, whenever I go into Best Buy I know about 100 times more about the products I am shopping for than the salesperson trying to sell me the item. Either way, look for Best Buy to start training their staff to cater to the "angel shoppers" of the world over the next couple of years.
Read More

| Wall Street Journal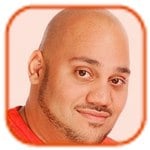 Tweet
Posted by Andru Edwards -
Categories: Announcements
Okay, about a week ago we asked you to develop the next iPod because we are pretty sure our readers can out think Steve Jobs. Thanks to
iSkin Incorporated
, we even promised to send chosen winners a free iSkin product. We got a boatload of submissions, and were able to narrow it does to the five best. We take a look at the winners after the jump.
Click to continue reading Design the Next iPod Contest Results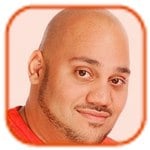 Tweet
Posted by Andru Edwards -
Categories: Video Games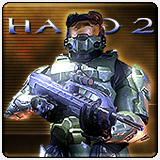 Well, the hour has arrived.
Halo 2
is now officially here - at least on the East Coast for the time being. If you want to be technical about this, the game has officially been available in New Zealand for about 20 hours now. But I digress. Your favorite video game stores will be holding
special midnight launch openings
, some with special guests and music, to celebrate the release of what has turned out to be this years most widely anticipated game.
RELATED:
Halo 2 Reviews
© Gear Live Inc. – User-posted content, unless source is quoted, is licensed under a Creative Commons Public Domain License. Gear Live graphics, logos, designs, page headers, button icons, videos, articles, blogs, forums, scripts and other service names are the trademarks of Gear Live Inc.