Tweet
Posted by Hector Martinez Categories: Misc. Tech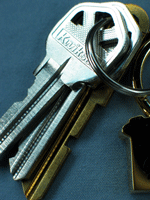 Residential door hardware companies will soon be shifting to radio-signal devices, if it follows the trend in the automotive industry, experts say. Consider the 2006 Lexus GS sport sedan, on sale next month. USA Today reports that when a driver carrying an electronic fob steps within a few feet of the GS, the doors or trunk can be opened without a key. Of course, there are already naysayers that claim the system is hackable, though Texas Instruments claims that there has never been a security breach. The article also cites the similar example of hotels, which now almost exclusively use electronic cards for room entry. Yeah, except for when a magnetic device in your pocket renders the card useless and you're stuck outside. Still, the concept of electronic house keys may yet be an inevitable evolution of our way of life.
Read More

| USA Today
Tweet
Posted by Hector Martinez Categories: Cell Phones, Portable Audio / Video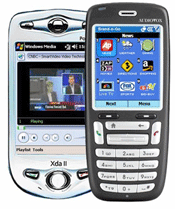 While channels will initially be limited, Action Engine is taking some steps in providing on-the-go TV content - at least on Windows Mobile handsets - for the US. Their service is basically Internet TV that streams video via a Windows Media Server, which is different from handsets that feature a built-in analogue tuner. Currently, Windows Media is restricted to certain content providers, in this case Amazon.com, eBay, FOX Sports, and the Microsoft MapPoint Team. Developer SmartVideo is looking to expand the content to include other national programmers like MSNBC and CNBC, ABC News and ABC News Now, The Weather Channel and DIC Entertainment.
Read More

| MobileMag

Tweet
Posted by Oscar M. Cantu Categories: Internet, Software

Microsoft plans to release a new version of Internet Explorer this summer as a beta edition. Bill Gates claims that this new version will have stronger built-in security features, but how many times have we heard that? This announcement came after rumor on the web was that Microsoft would not upgrade IE before the release of Longhorn. Sticking with the whole security thing, it looks like this beta will require XP SP2 in order to be installed. Can the software giant succeed in convincing ex-IE users to switch back? If Microsoft continues to shun tabbed browsing, I don't care how far along they come in the security department. It's a no.
Read More

| IEBlog
Tweet
Posted by Categories: Peripherals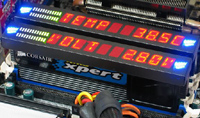 Corsair appears to have decided that there just aren't enough things flashing and glowing inside of PC mod boxes these days. Their new XMS Xpert memory sticks have LED panels, which displays information and statistics about the memory in the box on a scrolling marquee and power meter. Aside from the glowing sign mounted on top of the sticks, the Corsair DDR400 memory that lurks below is familiar to us all. From its 2-2-2 ultra low latency timings to the Corsair lifetime warranty it all seems to be on the up and up. The 1 GB memory stick covers 2 DIMM slots, but you can fit another non-Xpert stick underneath the LED panel.
Read More

| Corsair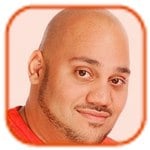 Tweet
Posted by Andru Edwards -
Categories: Video Games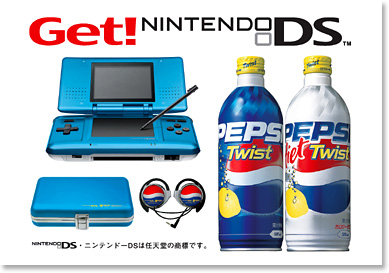 Once again, the Japanese get all the fun when it comes to special edition products. This time, it comes in the form of a metallic blue Nintendo DS that is part of a co-promotion between Nintendo and Pepsi in conjunction with the Japanese launch of Pepsi Twist. What the hell, Pepsi? All we get here in the U.S. is free music that is DRM'd to the point that it can only be played on one portable device!
Tweet
Posted by Categories: Accessories, PC / Laptop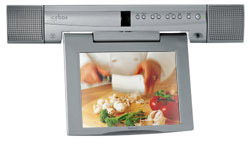 I remember as a kid when the first under the cabinet clock radio was released and we got one for our kitchen. Years later they made an under the cabinet TV. We never got one because my mother hated television. Now I find myself explaining to my wife why I need an iCEBOX. No - this isn't a new refrigerator - it's a small LCD screen which is capable of being used as a TV, DVD player, CD player, radio, and touch screen computer. It has a wireless mouse and keyboard, and can also pick up wireless cameras so it makes an excellent way to watch the baby while cooking dinner. To top all that off, if has built in wireless internet as well as an ethernet port. I'm sure my wife will understand soon enough.
Read More

| Salton Inc.

Tweet
Posted by Oscar M. Cantu Categories: Portable Audio / Video, Software

It has not been two weeks since the launch of Napster's To Go service, and already there is a crack that allows you to circumvent the subscription's copy protection. Armed with a Napster To Go subscription, Winamp, and Output Stacker Winamp Plug-in, burning audio CDs from Napster To Go library turns into a feasible task. All you would have to do is download the track from Napster, load it into Winamp, convert to WAV, and burn them using your favorite CD burning software. We are not advising you do this, just pointing out an incentive to choose Napster instead of iTunes.
Read More

| Kordix
Tweet
Posted by Hector Martinez Categories: Misc. Tech
I can't wait to take a trip to Japan someday. They always seem to get the coolest stuff first out there. Take this new Professor's Cube, for instance. Having one of these sitting on your desk will show everyone you're just too smart for the regular edition. I'd love to let some friends try it, just to see them go permanently insane from the frustration. I don't get it…all you have to do is rearrange the stickers.
Read More

| Japan Today
Tweet
Posted by Categories: Misc. Tech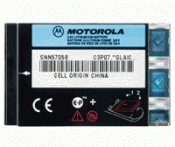 High octane MP3s are soon to be a reality. DTI Energy of California has joined the small group of licensees trying to create fuel cells using methanol as a base. Methanol, air and water are combined to create a thermodynamic (heat releasing) reaction between the hydrogen in methanol and oxygen, which produces electricity. These fuel cells are estimated to be 5 times more powerful then standard batteries, and when they run out, you simply refill the methanol. Estimates say these cells are ten times more powerful than Lithium Ion batteries.
Read More

| DTI Energy
Tweet
Posted by Hector Martinez Categories: Wearables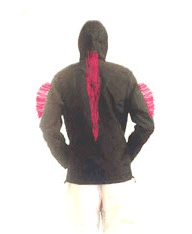 Want to keep creeps away from from you, but don't have a pair of nunchucks with you at all times? Wearable Warnings, a project by Philip Worthington at the RCA in London, is a prototype coat that helps you do just that. From their website:
The prototype design is a coat with warning strips of fur that become electro-statically charged in situations where the wearer feels threatened. When charged the fur begins to stand on end; a visual indication that the wearer is uncomfortable. If someone invades the wearer's personal space they will begin to feel a second warning; as they enter the coat's electrostatic field they will feel tingling skin sensations and their hair will stand on end. The fur will begin to twitch toward them and emit crackling sounds. If the 'threat' proceeds to touch the fur then 100,000 volts of electro-static charge discharges from the fur, into the offender's body (non-lethal but definitely a bite).
They forgot to mention that it makes you look like a B-movie monster.
Read More

| WorthersOriginal.com
© Gear Live Inc. – User-posted content, unless source is quoted, is licensed under a Creative Commons Public Domain License. Gear Live graphics, logos, designs, page headers, button icons, videos, articles, blogs, forums, scripts and other service names are the trademarks of Gear Live Inc.