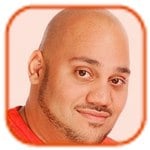 Tweet
Posted by Andru Edwards -
Categories: Video Games
Yup - Jesse and I hit JAMDAT's E3 party where they had a dedicated churro cart waiting for our arrival. Delicious.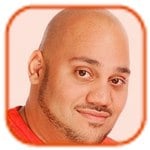 Tweet
Posted by Andru Edwards -
Categories: Features, Retro
You ever wonder why some game that you can't stand gets about a dozen sequels, yet the game that you really want more of never gets made? It is a shame. Here is a look at a few games that should get sequels, but aren't.
Maniac Mansion and Day of the Tentacle
Lucas Games created some of the greatest 2D visual adventures ever made. The original Maniac Mansion game created a whole scripting engine and game concept. PC graphical adventures were a highly influential game series in the early 80s and it presented a huge amount of options to the game player. Manic Mansion was a well made spoof of the graphical adventure and the 8-bit Nintendo port was the only game that you could microwave a hamster until Nintendo found out about it. If you made a port of Maniac Mansion to the Game Boy Advance it would rule.
Click to continue reading Games Which Seriously Deserve Sequels

Tweet
Posted by Jesse Easley Categories: First Person Shooters, Xbox 360
While Andru and I were at E3 we saw a trailer for an awesome game called Gears of War for Xbox 360. Unfortunately, out of all the press kits and access that we had there were no trailers for us to give you all. We were able to score some screenshots for you though. I personally think that this game will be the "Halo" of Xbox 360. The gameplay looks excellent and the graphics are amazing. We don't have any storyline details yet, but we'll pass them along when we get them.
Editor's Note: I actually did get a bit of the background on the game during the Microsoft press briefing. Gears of War can best be described as a hybrid third-person shooter and survival horror game. There are locusts which do not like to be in the light. If you can stay near light, you have a better chance of surviving. The trailer shown at Microsoft's conference was truly amazing. These screenshots are in game.
Click to continue reading E3 2005: Gears of War Screenshots

Tweet
Posted by Jesse Easley Categories: PlayStation 2
Atari has yet another Dragon Ball Z game called Dragon Ball Z: Budokai Tenkaichi. This game is pretty amazing. In the previous Budokai games, you were limited to a certain area, but in Budokai Tenkaichi it's a free for all. I played this game for 15 minutes and I was blown away. The levels are completely interactive and destructible, more than 4 different gameplay modes, over 60 playable characters, controllable flight ability, and more. This game really grasps the DBZ world and puts it on your console.
Click to continue reading E3 2005: Dragon Ball Z: Budokai Tenkaichi Impressions
Tweet
Posted by Troy Categories: Video Games
First things first, Major Nelson works at Microsoft under the title of "Xbox Live Director of Programming." He has had a blog for many years and his credentials seem to be unquestionable. That said, Nelson believes the Xbox 360 team is trying to insure full backwards compatibility with all Xbox games. Currently the goal is to have the top games playable at launch, and all games playable thereafter. A timetable has not been set, but he believes the rumors about "recompiling" games is plainly false.
Read More

| Major Nelson's Blog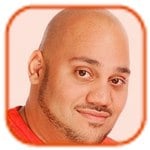 Tweet
Posted by Andru Edwards -
Categories: Nintendo Gamecube, Sports
Super Mario Strikers is one of the four new titles which Mario and his crew will be making an appearance in this year. We got our hands on this game, and although it was an early build, it is thoroughly enjoyable. In fact, I am willing to say that this is the greatest Mario sports title ever, period. In this build, two teams were available - Mario and Donkey Kong. Each team captain has a few Koopa Troopa's or Toad-like teammates. Now, the soccer mechanics are just great. If you remember Sega Soccer Slam, I would say that the actual soccer game actually plays a bit better in Strikers. Of course, it wouldn't be a Mario title if there weren't some twists. Unlike what you will find in the latest iteration of Mario Tennis on the Gamecube, the power-ups and distractions in Strikers don't seem too gimmicky.
Click to continue reading E3 2005: Super Mario Strikers Impressions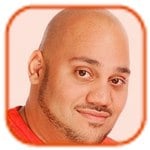 Tweet
Posted by Andru Edwards -
Categories: Misc. Tech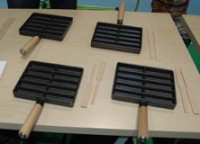 It is stuff like this that convinces me that the world is going downhill fast - but that doesn't mean that we can't enjoy it. Case in point, this Fish Stick Frying Pan. I mean, you look at it and you can just tell that you won't be able to use this for anything but fish sticks - it is both sad and exciting all at once.
Read More

| Cool Hunting

Tweet
Posted by Jesse Easley Categories: First Person Shooters, Nintendo Gamecube, PlayStation 2
Killer7 from Capcom has been announced and is one of the highly anticipated titles of E3 this year mainly due to that fact that this is the second cell shaded first person shooter game to be released. XIII was the first FPS that was cell shaded, but Killer 7 has a unique twist to it. In the game you are Harman Smith, an assassin who is the dominate consciousness over 7 different personalities. Switching between his seven different personalities, Harman employs each personality's unique abilities to complete their mission. Using each personalities unique abilities, you must destroy creatures released by a kingpin crime boss and make your way to him to end the criminal madness. You can switch through any of the 7 personalities during gameplay to reach your goal. Killer 7 will be released in June 2005 for the PS2 and Gamecube.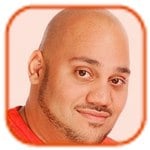 Tweet
Posted by Andru Edwards -
Categories: Planning
I just read a great example of how to not grow your company and maintain good rapport with potential clients. Unfortunately, I have seen it too many times. If you are trying to sell a product or service, you need to know that you will more than likely not be the only one selling it. Based on this fact, you will win some - and you will lose some. The key is to be gracious in defeat. If you are trying to pitch to someone, and they choose a competitor, always let them know that you appreciated their consideration of your services. You never know - they may choose to go with you in the future. Whatever you do, do not become another statistic:
One finalist in the process replied with a snide comment to me after I informed the firm that I was moving forward with someone else. I thanked him for his time, and he replied with a curt email that read, simply:

"even though you wasted it."

That's simply bad form.
As you can imaging, this service provider will not be getting a return call - no matter how good his work may be.

Read More

| SitePoint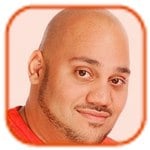 Tweet
Posted by Andru Edwards -
Categories: Corporate News, PC / Laptop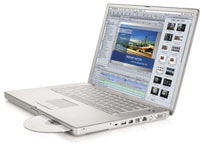 Apple is voluntarily recalling certain lithium-ion rechargeable batteries that were sold worldwide, in systems and separately, between October 2004 and May 2005 which are used in 12-inch iBook G4, 12-inch PowerBook G4, and 15-inch PowerBook G4 notebooks. Looks like the batteries are overheating and posing fire hazards Xbox style. If your laptop battery includes model numbers A1061, A1078, and A1079 and serial numbers that begin with HQ441 through HQ507 and 3X446 through 3X510, you may want to go for the trade. Don't worry - they send first.
Read More

| Apple Notebook Battery Exchange
© Gear Live Inc. – User-posted content, unless source is quoted, is licensed under a Creative Commons Public Domain License. Gear Live graphics, logos, designs, page headers, button icons, videos, articles, blogs, forums, scripts and other service names are the trademarks of Gear Live Inc.