Tweet
Posted by Hector Martinez Categories: Cell Phones
Looks like plane companies are doing all they can to distinguish themselves and draw in new customers. Can you imagine sending SMS messages and making phone calls with your own cell phone while in flight? Using a small onboard base station, European planemaker Airbus has been able to route calls via a satellite to the ground and its terrestrial telephone networks. We wonder if this explains those weird plane designs we've seen: Check out the Airbus
Swan Maxi
, and also the
Super Transporter
.
Click here to discuss this story on the Gear Live Message Boards
Read More

| CNN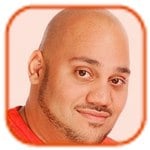 Tweet
Posted by Andru Edwards -
Categories: Video Games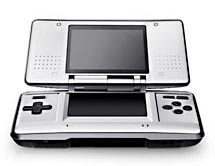 Wal-Mart, Gamestop, EB Games and other retail sites currently have the Nintendo DS for sale on their respective websites via preorder. While this is nothing out of the ordinary, many are wondering if the launch date and price furnished at these sites are legitimate, especially since Nintendo has yet to make an official announcement on either. All sites have the DS listed as being available on November 30, 2004 (my birthday, send a DS) at a price of $199.99 (or if you're Wal-Mart, $199.82!). This is not the first time retailers have listed pricing and launch dates before the manufacturer, and it isn't always spot on. My sources are telling me that the date is a safe one. I believe the Nintendo DS will be availble in retail stores before Thanksgiving - and for $50 less.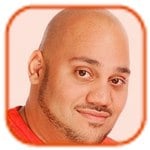 Tweet
Posted by Andru Edwards -
Categories: Misc. Tech
We are all well acquainted with the fact that Microsoft Internet Explorer is going downhill fast. The U.S. government has recommended we stop using it, and top executives at Microsoft have admitted to switching to Firefox on their home PC's. This is all with good reason. Internet Explorer is full of holes which are exploited constantly. With everyone getting behind
Mozilla Firefox
, the trend is very apparent. In fact, over 20% of Gear Live readers connect using Firefox, with about 71% using Internet Explorer. Let's up this number. Click on the image above, or
click here
and download the best browser available. Use of the link will add to the tally at
Spread Firefox
, so help us reach 1 Million, and take back the web in the process.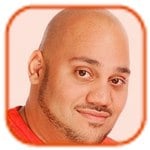 Tweet
Posted by Andru Edwards -
Categories: Movies
The folks at Downhill Battle have launched the Save Betamax campaign, which included a National Call In Day on September 14. While the official Call In Day is over, we can still make a difference with phone calls, letters, and emails to our local state representatives. What is the deal with Betamax? It's like this:
Many years ago, the entertainment industry tried to do away with VCR's citing that it was illegal to make unauthorized copies of their material. Courts decided that there were many legal advantages to the technology, despite the fact that few might abuse it. They let it stick. Betamax gaded away because the VHS standard beat it out, however, the court decision stands to this day. The Betamax ruling is the only thing that protects your right to own a VCR, tape recorder, CD-burner, DVD-burner,
iPod
, or TiVo.
With the recent Induce Act, lobbyists are trying to get the Betamax decision overturned, which would create a huge liability for any business that makes products which can copy sound or video. It would give the entertainment industry the power to essentially veto new technology. Want to help keep our precious tech moving forward? Check out
savebetamax.org
.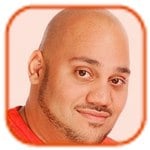 Tweet
Posted by Andru Edwards -
Categories: Video Games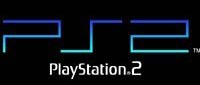 Give a warm welcome to the newest member of the Gear Live team, Dorian Lake! Dorian will be reporting on videogame industry news and happenings, along with in-depth game reviews.
Two exciting PlayStation 2 games were revealed by Sony of Japan last week. The first was what a lot of Sony fans have been waiting for: a semi-direct sequel to
ICO
. While previous news stories had christened the game NICO, the actual name of the game will be Wanda and the Colossus. At this point not much has been revealed about the title, besides the fact that the same development team behind ICO is making the game and it will share much of the same style as a result. You can go to the website devoted to the game
here
. (caution: the site is in Japanese)
The second game is titled Genji, which is being developed by the former Capcom developer of Street Fighter 2 fame, Yoshiki Okamoto. He left Capcom to create a separate company (named Game Republic) and this game is the result. Set in an alternative Japanese history in the year 1159, very little has been revealed as far as gameplay. You can go the website devoted to this game
here
.
Hopefully in the near future (the Tokyo Game Show, perhaps?), more will be revealed about these Sony-published games.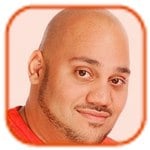 Tweet
Posted by Andru Edwards -
Categories: Features, Music, Product Reviews
Apparently we are flying the Union Jack in this edition of Gear Live
Playlist
. Four of the five artists are UK acts, including a few rock bands and a couple of British rappers. Yes, I said British rappers, no longer an oxymoron. Both Dizzee Rascal and The Streets are considered rappers, but both artists bend the definition of that word to its limits. The Libertines and Muse both have released solid efforts, and finally, Johnny Cash's "At San Quentin" is a record that everyone needs to own. So, enjoy our trip that begins in the British Isles and ends in maximum security prison, here's Playlist.
Click to continue reading Gear Live Playlist: Libertines, Dizzee Rascal, Muse, The Streets, Johnny Cash
Tweet
Posted by Hector Martinez Categories: Handhelds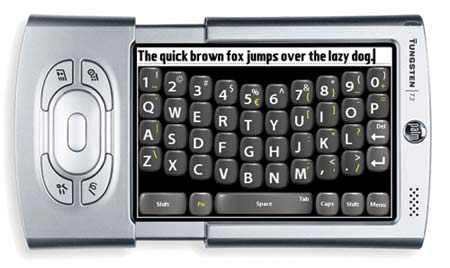 There's a new shareware application that will display a full-screen thumboard in lieu of the standard system keyboard on your T3. Considering how the T3 screen is expandable, this should be a pretty comfortable option. Thumboard is compatible with all Palm OS applications which use a standard text field. It also provides visual and audio feedback for every key press, along with automatic repetition and "hold" for the keys that use it most frequently (such as backspace, delete, directional pad). The keyboard can be accessed or hidden with just a hardware button press. You can download Thumboard
here
. The shareware application costs $14.95 USD to register and includes free updates for a year.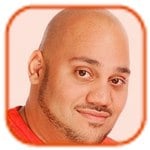 Tweet
Posted by Andru Edwards -
Categories: Video Games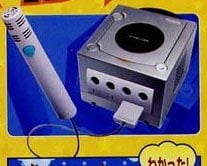 No word yet on whether this peripheral will be bundled with Mario Party 6, scheduled for release on December 6, 2004. However, after much speculation on exactly what Nintendo was referring to when they stated that
Mario Party 6
would be employ a very different gameplay mechanic when compared to the previous iterations, gamers began coming up with multiple possibilities. An
Eye Toy
-like camera, a gyroscope controller, and a few other ideas all seemed plausible. Finally, Nintendo has let the cat out of the bag. The Nintendo Gamecube Microphone is the device that will be used to interact with the new Mario Party title. As you can see in the picture, the microphone plugs into the second memory card slot, which means you don't have to give up a controller slot to use it. What does it do? Well, one game described is a 3-on-1 minigame where the lone player must yell "Fire!" into the microphone to attack the other three players. Now, why can't this just be done with a controller again?
Tweet
Posted by Hector Martinez Categories: Product Reviews, Video Games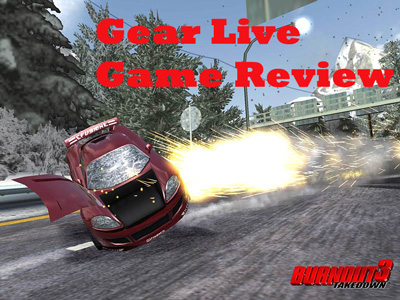 This has been a pretty exciting week for me. First I was able to snag a hard-to-find
Rio Carbon
unit. Then I managed to pick up
EA's
latest racer, Burnout 3 for the Playstation 2 on its release date. After getting tired of waiting for the next Gran Turismo, I decided to give this racer a try. My library really needed a solid traditional racer, and boy does this thing deliver. We know that all of our readers love to play games as well, so click below to read Gear Live's first of what we hope will be many game reviews to come.
Click to continue reading Burnout 3 Game Review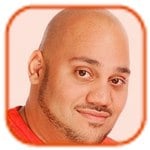 Tweet
Posted by Andru Edwards -
Categories: Wearables
You know just when you get off work after a long day and you just want to listen to some music on the way home, it seems that your MP3 player is ALWAYS out of power? Or how your cellphone dies at the moment you need it the most? Well, so does
SCOTTeVEST
- and they want to do something about it. They have recently announced the pending arrival of the
Solar SCOTTeVEST
. What exactly is it? Check it out. It combines the SCOTTeVEST FineTEX coat with a solar panel which connects to a
power source
in one of the pockets. You can then power any device that has the capability to be charged via USB. That means when your iPod's juice starts running low, you can just plug it into your pocket while on the go and the tunes will just keep flowing. On the negative? You must be in direct sunlight for 2-3 hours for a full charge; however, direct sunlight is not a requirement. Oh, and of course being a SCOTTeVEST, this jacket is loaded with pockets. Thirty to be exact. Click below for more information and additional images.
RELATED:
Interview: Scott Jordan, SCOTTeVEST CEO and Founder
SCOTTeVEST Three.0 Spring Review
Click to continue reading Solar Powered Clothing: Coming Soon From SCOTTeVEST
© Gear Live Inc. – User-posted content, unless source is quoted, is licensed under a Creative Commons Public Domain License. Gear Live graphics, logos, designs, page headers, button icons, videos, articles, blogs, forums, scripts and other service names are the trademarks of Gear Live Inc.