Tweet
Posted by Categories: Accessories, Portable Audio / Video
The Griffin Smartdeck brings you one step closer to iPod car integration. All those iPod users out there who are still listening to their iPod using a cassette adpater are in luck: the new product from Griffin allows you to control your iPod via your cassette player's buttons! Play, Pause, Fast Forward and Rewind are all interpreted by the iPod using the headphone connector. The Smartdeck even sets your audio levels to the optimum level for line-out. Its not the best solution out there, but for cassette adpater users its as close as it gets! For a price of only $24.99, this is in direct competition with similar devices from Pioneer and other deck makers, whose products sell for hundreds more. This is a must have product for iPod owners. The price alone makes it worth the purchase. Check it out from Griffin.
Read More

| Griffin
Tweet
Posted by Categories: Features

Most of you are probably aware of the free site craze that has been bloating the internet lately. A lot of users, my self included, were skeptic these sites until the recent success of the Gratis Networks site FreeiPods.com. Since its widespread popularity, FreeiPods has spawned a number of knockoff sites run by other corporations as well as individuals. Again, since most of these corporations and individuals have yet to make a name for themselves, people are not sure which sites are legitimate or not. VoltageNet is an individually owned and operated network that has begun to make a name for itself as a legitimate incentive network. Read on to find out more about VoltageNet, including an interview with the man in charge, Jeffrey Grossman.
Click to continue reading A Look at VoltageNet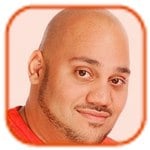 Tweet
Posted by Andru Edwards -
Categories: Wearables, Video Games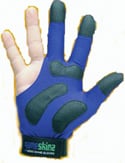 If you have a trouble keeping a nice grip on your controllers, develop insightly blisters after hours of gaming, or just want to look like an all around dork while getting down with your Gamecube, these gloves just might be in order. What are they? Nylon gloves with textured pads on the palms and fingers (two of which are missing). Yay.
Read More

| GameSkinz
Tweet
Posted by Categories: PC / Laptop
CNet has an article discussing how and why Apple continues to sell their products for more money, despite other products being available for cheaper prices. The conclusion is that not only does Apple have a better marketing plan than other companies, but people see Apple with a different image. Although the Mac Mini will sell for at least $100 more than a comparable system from Gateway (and other distributors), consumers will buy the Mac Mini because of style and presentation. The author makes the point that PC users are looking for price, while Mac users are looking for the quality. Apple users are creative, and PC users are conformists. I don't know if I necessarily agree with his comment, because I see lots of PC owners using their boxes in creative ways, as well (media PCs and home theater centers come to mind). But on the whole, his comments ring true. Mac users tend to be more creative with their machines. Give the commentary a read, and see what you think.
Read More

| CNet

Tweet
Posted by Oscar M. Cantu Categories: Corporate News, PC / Laptop

The moment that many a Mac user has been waiting for seems to be arriving very shortly. Quanta Computer, the manufacturer of Apple's Powerbook notebook PC line, has received massive orders for Powerbooks with G5 processors in them. The expected shipping date? Q2 2005. You know what that means - start saving now to be one of the first to get your paws on one of these babies. Also, iBook G5s will ship around the same time. Let's just hope they don't melt all over our laps.
Read More

| Digitimes

Tweet
Posted by Oscar M. Cantu Categories: Software, Video Games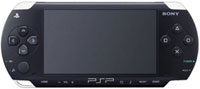 A test update for the PSP has been leaked from a Sony owned web domain. This update includes web browsing, word processing, voice communication and music downloading software among more applications. Sony has not released any information about this update nor is it known if it is fake or the real thing. Installing this update will corrupt your system, however some people have already installed it. You may check out the pictures and video of the installation here. Of course the page is in Japanese, but you can see that the file does work. The full contents of the update include web browsing software, e-mail, word processing, voice communication, scheduling, a text-to-speech application, a program for music download and organization using SonicStage software, and three titles which appear to be new online games. Remember this information is unofficial. Could the reason that Sony is slowing down on the Clie side of things be that the PSP might take its place?
Read More

| Joystiq

Tweet
Posted by Oscar M. Cantu Categories: Peripherals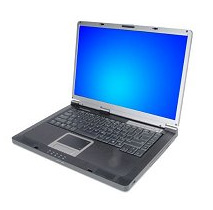 Add-on cards for notebook computers are set to receive an upgrade. The new cards are named "ExpressCards" and will have an orange rabbit as their logo. These new cards will be faster and smaller than the current lineup. They will even have features such as high speed backup and the ability to receive HDTV programing. Supporters of these cards expect the product to eventually hit the desktop PC market, where PC upgrades will not involve opening up the case. This is a very interesting concept. Imagine being able to just buy one upgrade card with the ability to use it on all your computers without having to open each one. Look for the new chipset in the notebooks to launch this month and for these cards to be available for purchase in the coming weeks.
Read More

| Reuters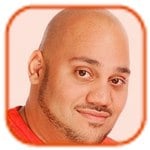 Tweet
Posted by Andru Edwards -
Categories: Movies
Hey, I personally enjoy all the movie trailers that show before the beginning of a feature film. I mean, how else am I going to know what is going to be coming out in the Summer of 2009? However, not everyone shares my sentiments. In fact, one Connecticut State Representative Andrew Fleischmann hates them so much that he is trying to get legislation passed that would force theaters to print the start time of the actual movie which patrons are there to see in addition to the start time of the trailers. This would give viewers the choice of arriving to see the previews, or for just the feature. According to the Cinema Advertising Council, an industry group, on-screen revenue for its members grew 45 percent from $190.8 million in 2002 to $315 million in 2003.
Read More

| TechDirt
Tweet
Posted by Categories: Wearables
Do you carry too much tech gear? Do you find it difficult to store all your belongings in your pockets? Are you a guy? If you answered yes to all of these questions, you would be a candidate for the eHolster. Wear your cell phone around your shoulders like a gun! Keep your PDA secret from the world (as long as you are wearing a jacket). Or try and look as much like a man as possible with what can only be equated with a purse… but for gear! Give it a shot. They have many sizes and styles available.
Read More

| eHolster
Tweet
Posted by Categories: Software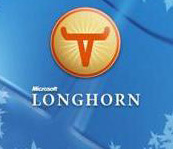 It looks like the next version of the Windows OS, codenamed Longhorn, could possibly integrate features of Microsoft's Media Center and Tablet PC features into the main OS. The example given is docking your laptop and having it act as a Media Center, and then undocking and act like a tablet. While Microsoft may think these features being built into the system give its users more flexibility, it will likely make the OS more bloated than it needs to be. Most users with HTPC systems have their own software for running their computers, and having Windows force settings on them might not sit well with the crowd. Microsoft is still deciding on the direction they would like the next OS to take.
Read More

| PCWorld
© Gear Live Inc. – User-posted content, unless source is quoted, is licensed under a Creative Commons Public Domain License. Gear Live graphics, logos, designs, page headers, button icons, videos, articles, blogs, forums, scripts and other service names are the trademarks of Gear Live Inc.