Tweet
Posted by Kristin Wenzel Categories: Music, Peripherals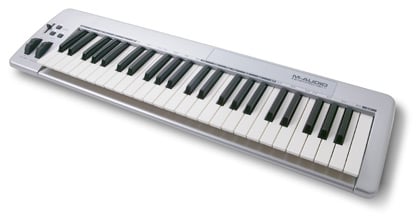 I recently purchased the M-Audio Keystation 49e midi controller and I'm very pleased with it. For the price (129.99) you can't really beat the quality, which doesn't surprise me given M-Audio's impressive track record.

The keys are slightly weighted, making them feel a lot more like a real piano, and they are thankfully noiseless no matter how hard you tend to rock out when you play, avoiding that irritating clicking that can come with some midi keyboards. Another great feature: it's USB powered, so you don't need to plug it in. However, if you feel the need, it takes a fairly standard 9V DC power adapter. For even more flexibility, you can connect via USB or MIDI, so even if you lack MIDI capability on your current system, you can still use the device. That's a great feature for people looking to try out electronic music production without buying a ton of gear. Along with a 49 key spread, it features pitch blend and modulation wheels, foot-pedal input compatibility, the keyboard is velocity sensitive, and has a volume control knob. It includes drivers for not only previous versions of Windows, but also for Mac OS 9, making it a very versatile device.

The Keystation 49e is a great choice for seasoned electronic musicians as well as beginners just looking into having a keyboard to play with. On a scale of 10, I'd give it a 10, for sure.

Read More

| M-Audio Keystation 49e

Tweet
Posted by Sparky Categories: Portable Audio / Video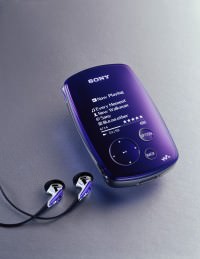 The new Sony Walkman models are sure sweet lookers. They come in 20GB and 6GB capacities, and feature an OLED screen than blends seamlessly with the rest of the unit - violet and silver for the 20GB NW-A3000 version, and pink and blue for the 6GB NW-A1000 version, with matching headphones. The new Walkman's will feature several new shuffle and playback modes and are coming out with a whole slew of docks, speakers, and remotes. With the new series of Sony Walkmans, Creative DAPs, and the new Apple iPod nano and ROKR coming out, we have high hopes for 2006 being a year with a lot of fantastic portable media players with unique form factors, user interfaces, and features.

Read More

| DAPreview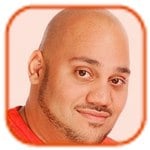 Tweet
Posted by Andru Edwards -
Categories:
I just found a neat little program that aims to give Windows users some time to concentrate solely on their work. Temptation Blocker allows you to set a specified amount of time that it will not allow you to launch a certain program. For example:


So, have a major deadline looming or ripe opportunity closing and just don't have time to waste playing Half Life 2 or checking Bloglines one last time? Well then, add Half Life 2 and Firefox to the list of programs you want to block in Temptation Blocker, set the timer for how long you want to block them and then hit the "Get Work Done!" button.

Now, everytime you try and access Half Life 2 or Firefox, you'll get a dialog box telling you how much time you have left before you can access that program.
Now, if it is absolutely critical that you open up an application that you have blocked from yourself, you just punch in a randomly generated 32 character code. This is to deter you from entering said code unless you really deem it necessary. Being that we showcased a few Mac applications the other day, this one is for those of you on Windows - oh, and it's free.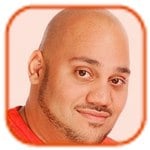 Tweet
Posted by Andru Edwards -
Categories: Cell Phones, Portable Audio / Video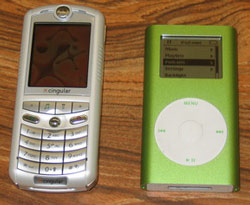 More Apple propaganda for you to chew on. Check out this image of the new Motorola ROKR E1 placed side by side with the now discontinued iPod mini. Very nice.
(Thanks David!)
Read More

| Your Tech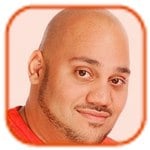 Tweet
Posted by Andru Edwards -
Categories: Portable Audio / Video, Rumors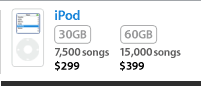 Surprise, surprise - more Apple news. Now, call me crazy, but it appears that Apple is bringing back the 30 GB iPod that it took away when the iPod color line went official. If you look in the online store, you will see the graphic to the left - but only if you are looking at the standard iPod product page. If you are looking at the nano or shuffle pages, it reads 20 GB, 5,000 Songs for $299. Switch back to the iPod product page, and it changes to 30 GB, 7,500 Songs for the same price of $299.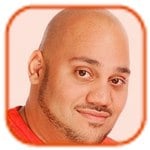 Tweet
Posted by Andru Edwards -
Categories: Portable Audio / Video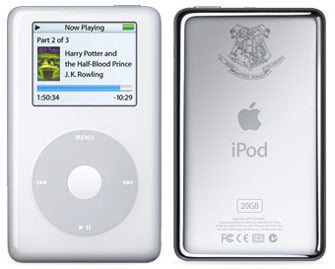 Okay, not all it's cracked up to be at all. The Harry Potter iPod is simple a 20 GB standard iPod with the Hogwarts Crest engraved on the back. No freaky green and purple color scheme or anything. At this moment, the only way to get one of these is to pick up the exclusive Complete Harry Potter digital box set, which lasts for 99 hours and 11 minutes. The price for the box set and Collectors Edition iPod comes out to $548 USD. Steep.

Tweet
Posted by Sparky Categories: Accessories, Cell Phones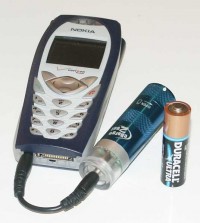 With electricity service months away in some disaster stricken areas due to Katrina, communications are going to prove tricky. While most cellular service is currently unavailable in the area, carriers are working to fix the problem as quickly as they can. The question of how to charge your cell phone does present itself, and is solved quite neatly by Pocket Power - an adapter that promises to fit most phones to provide up to 3 hours of talk time from a single AA battery. At $24.95 USD, this handy device should be in everyones emergency kit for that quick boost in power when you need to summon emergency services.

Read More

| Herrington Catalog via Red Ferret Journal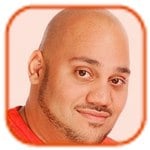 Tweet
Posted by Andru Edwards -
Categories: Cell Phones, Music, Portable Audio / Video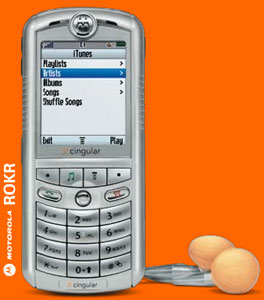 Finally, after months and months of speculation and delay, the Motorola ROKR E1 iTunes Phone has been unveiled. The phone can hold up to 100 tracks which can be accomplished in one of three ways - random autofill through iTunes, purchased over the air at $2 per track (double what it would cost if you just waited and did it at home), and manual loading over USB. Interestingly, the phone features external stereo speakers which can be used to play music, but also includes a headphone plug. In fact, the phone comes with headphones (pictured above) that also have a mic built-in. This makes it easy to set up the phone to pause the current track to allow you to take a call without having to bust out the phone. The bad news? The only way you will be able to use this one is if you are already - or are willing to become - a Cingular customer. It's $250 USD with a 2-year contract. Here are a few more details:
iTunes player with dedicated key
850/1800/1900 MHz Tri-band GSM/GPRS
Weight: 3.77 oz
Dimensions: 4.25 x 1.81 x .80 in
Display: 176 x 220, up to 262 colors TFT
VGA Camera, 4x Zoom, flash and video record
Music Tones
Bluetooth Capable for voice calls
Speakerphone
Talk Time: Up to 9 hours/560 min
Standby Time: Up to 9 days/230 hrs

Tweet
Posted by Sparky Categories: Transportation
We have not seen the takeup of the Segway that one could hope for in this economy, particularly given the rapidly rising gas prices. However, it does look like their sales are up as we got an email from them this morning announcing:
Dear Segway Customers and Enthusiasts,


We're excited to announce an open house at Segway of Seattle this Sunday. If you haven't tried the Segway HT before, this is your chance! Stop by and try out the latest Segway HTs including the i180 model that can get up to 24 miles on a single charge. It's great for commuting or running errands around town. With gas prices soaring lately, you'll also enjoy hearing that the Segway HT gets the energy equivalent of 450 miles per gallon. All of the new Segway HT models will be available for demonstrations.


When: Sunday, Sept. 11, 2005
12:00 noon to 6:00 pm


Where: Corner of 1st and Denny Way in Seattle (Belltown)


Segway of Seattle
93 Denny Way
Seattle, WA 98109
Ph 206-284-7634

We couldn't be more pleased to see an alternative fuel transport popping up like this now that analysts are saying gas could continue to rise in price - possibly doubling from it's current $3 per gallon within the next few years.

Read More

| Segway of Seattle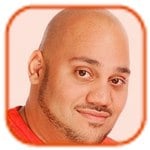 Tweet
Posted by Andru Edwards -
Categories: Portable Audio / Video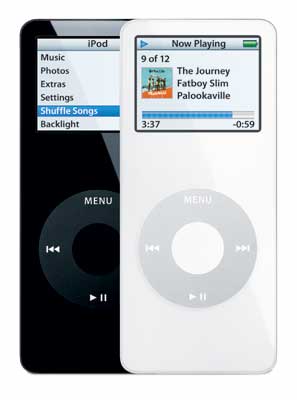 While the iPod nano won't be seeing the pastel colors that the iPod mini was notorious for (or, at least not yet), Apple did make it available in standard "iPod white" as well as what I like to call "PSP black". In all seriousness, it's nice to see the option given. The black nano with black click wheel looks great.
© Gear Live Inc. – User-posted content, unless source is quoted, is licensed under a Creative Commons Public Domain License. Gear Live graphics, logos, designs, page headers, button icons, videos, articles, blogs, forums, scripts and other service names are the trademarks of Gear Live Inc.