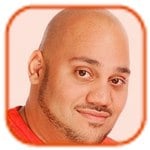 Tweet
Posted by Andru Edwards -
Categories: Features, Misc. Tech, Podcasts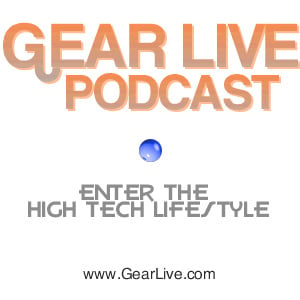 The Gear Live Editors are back to share the hottest stories of the past week on Gear Live. This week we cover:
Click here to download the MP3, or you can just subscribe to the Gear Live Podcast feed. Conversely, you can now subscribe to us directly from iTunes.
Voices: Andru Edwards, Edwin Soto, Sparky, Oscar Cantu
Length: 41:57, 19.3 MB
Don't forget to vote for us on Podcast Alley! Also, be sure to check out the Gear Live Odeo Channel, and subscribe there as well. You can even tag each episode with keywords.
Listen | Gear Live Podcast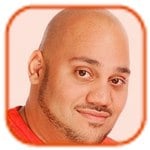 Tweet
Posted by Andru Edwards -
Categories: Cell Phones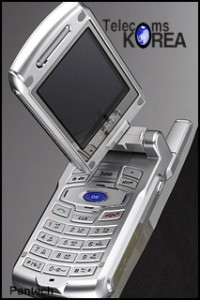 Pantech has launched their PH-S8000T smartphone, the first Microsoft smartphone available in Korea. It ships with Windows Mobile 2003 Second Edition and an Intel Mobile processor. It has a nice 2.2" QVGA (240 x 320) LCD screen, and will be aimed at mobile professionals and multimedia enthusiasts.
Read More

| Telecoms Korea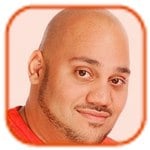 Tweet
Posted by Andru Edwards -
Categories:
Skype is an excellent VoIP program which allows its users to communicate with each other using voice chat at no cost. Many have wanted to use Skype to create good quality qudio recordings for their websites, but Skype does not have that functionality built-in. Enter Pamela - available in three flavors, each ranging in functionality, you can now record your Skype calls, and even use Skype for creating podcasts - complete with XML file generation and file uploading.

Tweet
Posted by Sparky Categories: Home Entertainment, Portable Audio / Video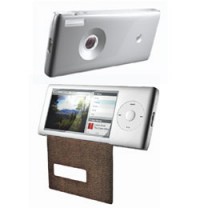 With rumors flying around about a video iPod and an Apple videos store (iMovies?) Gear Live would like to take the following opportunity to speculate wildly that Apple would secure dominance in the emerging digital multimedia market place if they do the following things:
Launch an Apple videos store - not just music videos like iTunes has now, but full feature length movies from all the major movie houses available in (sadly a necessity) DRM'ed H.264. Apple already has the store infrastructure in place through iTunes, and the bandwidth, media savvy, and codec to pull this off.
Apple then must produce a multimedia focused set top box - A slightly modified Mac Mini would be perfect for this. The device will need to be able to browse the movies store on a TV screen, and include a remote. They might want to include PVR software and a TV tuner, but that is neither here nor there.
The final spire of Apple's digital media trinity would be the video iPod to allow consumers to take (compressed) versions of their content with them wherever they go.
With all three of these key points presented to the marketplace at the same time with Apple's legendary user interface ease of use and industrial design skills they could not only make a big splash, but gain iTunes dominance in yet another new marketplace. If they are going to do it they had better do it quick though as Microsoft is trying to make hollywood connections to do the same thing with their Windows Media Center and Portable Media Center platform, Sony has the PSP and store infrastructure and Tivo is rumored to be in the works with a video download service as well.
This coming digital media revolution will be far reaching - within 5-10 years physical media like DVD's, HD-DVD's, Blu-Ray, and CD's will disappear entirely. CD sales are already starting to sag under the legal downloaded music juggernaught. Whoever gets there first with this "digital media trinity" will certainly end up with the lions share of a market that is set to replace every visual entertainment sales and rental business that we know of.
Did you hear it here first? Did Gear Live call it? Well we will have to wait and see - the industry analysts are saying to expect a big announcement come September.
Read More

| TUAW Video iPod
Read More

| Wired Video iPod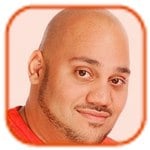 Tweet
Posted by Andru Edwards -
Categories: Peripherals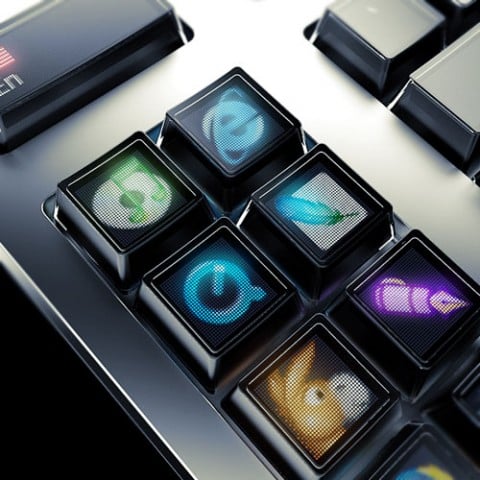 The folks who are working feverishly at getting the Optimus OLED keyboard out to market have updated their FAQ/Answer page with a few more details about the product. Most notably, it is real and will be OS-independant. They also plan on making an ergonomic version. Here is the full list:
It's in initial stage of production
We hope it will be released in 2006
It will cost less than a good mobile phone
It will be real
It will be OS-independent (at least it can work in some default state with any OS)
It will support any language or layout
Moscow is the capital of Russia
Each key could be programmed to produce any sequence
It will be an open-source keyboard, SDK will be available
Some day it will be split ('ergonomic')
It will most likely use OLED technology (e-paper is sooo slow)
Our studio is located two blocks from the Kremlin
It will feature a key-saver
Keys will use animation when needed
It has numeric keypad because we love it
There's no snow in Moscow during Summer
It will be available worldwide (why not?)
OEM will be possible (why not?)
A few days ago we posted the original details on the Optimus OLED Keyboard here on Gear Live.
Tweet
Posted by Alex Grahmann Categories: Misc. Tech

With the newly-released PictureItPostage, Mac users can now more easily join the rabble who are intrigued by putting their own pictures on US postal stamps. While the officially-licensed PhotoStamps project from Stamps.com has been running for about a year, the interest in stamp personalization is just now starting to grow. With PictureItPostage you design your stamp, submit it to the company for review, and they print it and send it back to you. The whole process takes under two weeks. Before you submit anything, though, make sure you've read the detailed restrictions in the Terms of Service.
Read More

| Endicia
Tweet
Posted by Alex Grahmann Categories: Misc. Tech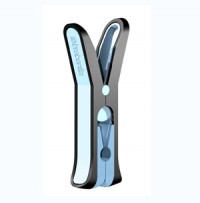 For those who refuse to get caught up in the dryer-as-an-appliance craze, Oliver MacCarthy has invented the perfect gadget-ized helper - a set of mechanized clothespins that refuse to work in the rain. A central holder relays weather forecasts to the individual pins and latches them closed when wet weather is predicted. It's always nice to see real science and engineering knowledge going into common products, and in this regard Oliver MacCarthy may now be crowned king.
Tweet
Posted by Alex Grahmann Categories: Corporate News, Music, Portable Audio / Video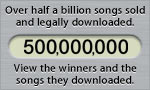 While every visitor to the Apple homepage will be greeted today by a huge banner proclaiming the company's monumental sales achievement, only one will be receiving the huge iPod-based prize package for downloading the 500 millionth song from iTunes. Amy Greer of Lafayette, Indiana pushed Apple over the mark with "Mississippi Girl" by Faith Hill and will be rewarded with 10 iPods, 10000 free songs, and a trip for four to see a Coldplay concert. While this is an amazing milestone for legal digital music downloads, it's even more amazing to think that iTunes has sold an average of almost 7 songs to every single living person in the 19 countries it services (feel free to check my math).
Read More

| iTunes 500 Million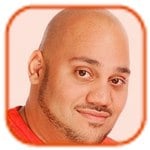 Tweet
Posted by Andru Edwards -
Categories: Video Games
You just have to love the irony. Regulatory Compliance Manager at Microsoft brings home an Xbox 360 test unit for some reason or another, and his step-son grabs hold of it to capture some images of himself playing around with the hardware. Unbeknownst to him, he just broke the NDA of his step-dad, and more than likely cost him his job. At least we got another tidbit of Xbox 360 info out of this: apparently the external power supply is freakin' huge.
Read More

| Playfeed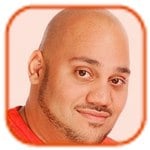 Tweet
Posted by Andru Edwards -
Categories: Xbox 360
Now this is just off the hook. This kid's stepdad is Microsoft's Regulatory Compliance Manager, and brought home an Xbox 360 test unit for some reason or another. Obviously wanting to prove to his friends that he really was 733t, he invited them over for a game of Halo 2. They took some images and posted them to the internet. I bet that Daddy is now in a world of trouble with his employer. One thing to note, the kid says that the 360 has an external power supply, and that it is a monster.
Read More

| 360Hacker
© Gear Live Inc. – User-posted content, unless source is quoted, is licensed under a Creative Commons Public Domain License. Gear Live graphics, logos, designs, page headers, button icons, videos, articles, blogs, forums, scripts and other service names are the trademarks of Gear Live Inc.