Tweet
Posted by Alex Grahmann Categories: Internet, Misc. Tech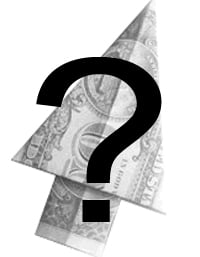 Ken "Caesar" Fisher, a writer for Arstechnica.com, is challenging recent claims made by Websense, a web-filtering service, on the amount of money lost by businesses due to employee web-surfing. Websense has reported that $178 billion dollars is lost every year, which works out to around $5000 per adult employee. However, Fisher points out several weaknesses in the wording and data produced by Websense, specifically that many of the conclusions are drawn from "beliefs" of managers, rather than firm data. With the growing availability and usability of internet access in the workplace and such huge numbers being thrown around, any article which balances the story is worth the read.
Read More

| ArsTechnica
Tweet
Posted by Alex Grahmann Categories: Adventure, PlayStation 2, Xbox 360
According to details uncovered from scans of an official announcement, Resident Evil 5 will be coming to the Playstation 3 and Xbox 360. Overseeing the project will be Street Fighter and Onimusha series veteran producer Jun Takeuchi. While details and speculation are already pointing toward issues of main character (Chris Redfield of RE1) and atmosphere (brighter), the biggest surprise is in what is NOT being discussed – namely, Nintendo. Even with strong sales of Resident Evil 4 during the period of exclusivity for Nintendo's Gamecube, there seems to be no intention by Capcom to bring the next installment of the franchise to the Big N. Strange, really, if you consider what some see as a strong connection between Nintendo and the waking dead.
Read More

| 1Up
Tweet
Posted by Alex Grahmann Categories: Misc. Tech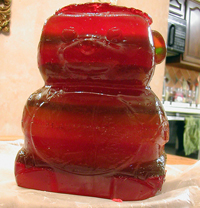 A guy named Matt has successfully completed what is undoubtedly the world's first home-brewed gummy bear that exceeds the previously-untouched 13 pound barrier. The gargantuan gummy creation required the use of an empty animal crackers bin, the sacrifice of thousands of regular-sized gummy bears, and what must have been pure commitment. In the midst of all the sad news nowadays about Rockstar's production woes, MacWorld's generally-accepted blandness, and overall degradation of our planet and people, it's reassuring to see that there are some among us that are still able to reach for the confectionary stars.
Read More

| Gummy Images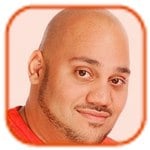 Tweet
Posted by Andru Edwards -
Categories:
Blogging has been the Internet buzz-word for the last year or so. Many have jumped on the bandwagon, only to stop updating their blog a short while later. Others have fallen into a groove, and have picked up readership - and in turn, income - through perserverance. Duncan Riley makes some valid points about what it takes to be a successful blogger:
1. Post regularly


I can't emphasize enough that you wont build traffic unless you post regularly. Blogging should never be a chore but try setting a time each day you can spend reading and blogging as required. By all means take days off, but develop a pattern


2. Post quality


You need to provide readers with a reason to return, and quality does it all the time. Quality is of course subjective, so some research in your market or amongst your peers might give you an idea of what works, or what isn't being catered for.


3. Don't give in


There are going to be times where you get the blog blues, where you'd ask yourself why you even bothered, we all get them at some stage, your success will be measured on your ability to get past this and get on with the task at hand. Remember, the longer you post and the more you post, results in more traffic from search engines, which means more visitors to your blog.
Tweet
Posted by Alex Grahmann Categories: Cell Phones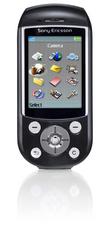 In a move reminiscent of overly-strict high school teachers, the organizers of the Edinburgh Film Festival have announced that they will confiscate every cell phone that is brought to any of the festival's film screening. The decision is intended by the organizers to eliminate the possibility of any festival attendee using their phone to aid the cause of film piracy. On the other hand, the companies presenting films may simply want to avoid subjecting their movies to being captured and shown in the terrible image quality utilized by most phones. I guarantee almost no one would want to see a pirated movie filmed with my Treo 650. Regardless, with the advent and advancement of higher-quality video recording capabilities in mobile devices, we will most likely only be hearing more and more about these types of restrictions.
Read More

| Scotsman

Tweet
Posted by Sparky Categories: Cell Phones, Handhelds, Internet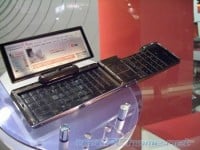 Slashphone has a pic of an interesting concept phone. The thing has an enormous screen for web browsing, and the keyboard folds out to reveal what appears to be a full QWERTY keyboard, trackpad, and a number pad. I'm not sure how practical this would be as a phone, but for a PDA/web browsing terminal on the go I might be interested in one. Not too confident on how I would fit it in a pocket though.
Read More

| Superphone concept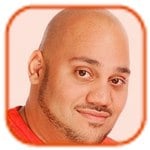 Tweet
Posted by Andru Edwards -
Categories: Video Games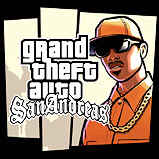 It looks like the Hot Coffee scandal has caught up with Rockstar and Take-Two, as the ESRB has replaced the games "M" for Mature rating with a much more harsh AO 18+ label. This means that places like Wal-Mart, Toys R Us, and Target will no longer carry the game. Rockstar has stated that they have stopped production of the current version of the game, and are working on a version that will be immune to modifications like Hot Coffee. Here's a tip: how about you remove that portion of the game, since it's obvious you put it in there in the first place?
Read More

| Playfeed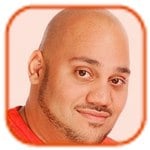 Tweet
Posted by Andru Edwards -
Categories: Action, Corporate News, PlayStation 2, Xbox
How a major corporate gaming presence like Rockstar could overlook something like this is beyond me. Nonetheless, on the heels of all the Hot Coffee controversy regarding the GTA sex scene, the ESRB has revoked the game's "M" rating and has instead rebranded it with the AO 18+ label. Now, this is a big blow as most retailers refuse to carry any game that is rated Adult Only. In light of the ESRB's decision, Rockstar Games has announced that they have stopped production of Grand Theft Auto: San Andreas.
Rockstar Games has ceased manufacturing of the current version of the title and will begin working on a version of the game with enhanced security to prevent the "hot coffee" modifications. This version will retain the original ESRB M-rating and is expected to be available during the Company's fourth fiscal quarter. Rockstar Games will be providing AO labels for retailers who wish to continue to sell the current version of the title.

Tweet
Posted by Sparky Categories: Accessories, Peripherals, Portable Audio / Video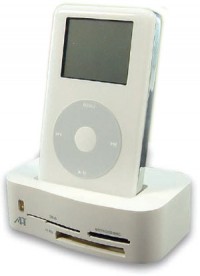 Atech Flash Technology has announced the iDuo, a nifty little unit that combines a USB 2.0 iPod dock, and a flash memory reader for your Mac or PC. The $59.95 iDuo features support for CF, MMM, xD, SM, MMS, SD, and all Sony Memory Stick formats. The iDuo also features a line out and s-Video out for anyone looking to hook their iPod or iPod color into their stereo system.
Read More

| iDuo on iLounge

Tweet
Posted by Sparky Categories: Handhelds, Wireless / WiFi

Today Marvell announced a new ultra low power 90nm wireless LAN chip solution. What does this mean for todays gadget hungry consumer? It means that tomorrow's PDA's, cell phones, MP3 players, and digital cameras will be able to have battery friendly 802.11 connections built in for transferring data to and from networks. Imagine never having to plug in your MP3 player or camera to transfer media. The new chip boasts the ability to increase battery life over 100% over previous WLAN chip as well as being supported by the Windows CE, PalmOS, and Linux platforms. Because of the small size of this single chip system 802.11 technologies can be added to virtually any device with minimal design impact.
Read More

| Marvell via LockerGnome
© Gear Live Inc. – User-posted content, unless source is quoted, is licensed under a Creative Commons Public Domain License. Gear Live graphics, logos, designs, page headers, button icons, videos, articles, blogs, forums, scripts and other service names are the trademarks of Gear Live Inc.