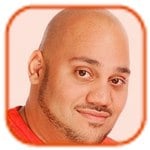 Tweet
Posted by Andru Edwards -
Categories: Portable Audio / Video, Rumors, Software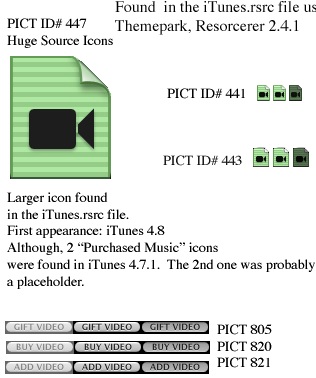 So, the icons pictured above have been found within iTunes 5. Note the ones labeled "Gift Video," "Buy Video," and "Add Video." In addition, the phrase "Protected MPEG-4 video file" has been found within various text strings within the iTunes 5. Now, can we all agree that Apple has just a bit more up its sleeve in regards to what they want to do with their online media store? After all, Steve did say that this is supposed to be the year of HD.

Read More

| fscklog

Tweet
Posted by Jesse Easley Categories: Xbox 360
We recently posted a story with sources from IGN that the Xbox 360 would be launching on November 25th. Now some of our industry sources are telling us to expect the Xbox 360 to launch on November 22nd. A resource from a major consumer electronics retailer has informed us that Microsoft has indeed pushed the launch away from the 13th time frame, but has only pushed the launch back an extra week. This is good news for many gamers because you won't have to fight off Black Friday mobs. We're waiting on the actual official word from Microsoft though.

Tweet
Posted by Chris Cardinal Categories: Mods / Hacks, Peripherals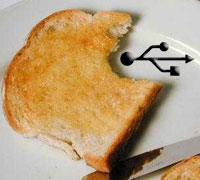 For those of you long pining for a way to power your favorite low-voltage household appliances through your computer's USB port, your dream of USB-powered toast may soon enough be realized. (If you possess a low-voltage toaster, natch.) MAKEblog links us to a fantastic little tutorial showing us how to use Dimension Engineering's AnyVolt unit in conjunction with a standard breadboard to power just about anything under 5 volts and 500 mA. And, although it warns that attempting to power higher draw devices may "make your motherboard cry," we figure you're the strong, stoic type who'll throw caution to the wind in the name of a USB-heated breakfast. Please let us know how it goes, won't you?

Read More

| Dimension Engineering via MAKEBlog

Tweet
Posted by Chris Cardinal Categories: Corporate News, Misc. Tech, Software

eBay has announced (or rather, confirmed) that they are indeed planning to acquire VOIP provider Skype in a deal worth up to $4.1 billion when all is said and done. eBay CEO and President Meg Whitman comments, "Communication is at the heart of community and e-commerce, making Skype a natural fit for eBay," but I'm more inclined to believe it's something of a power play made to keep Google or Yahoo from getting there first. Regardless, I'm pretty confident eBay won't mess with a good thing, and hopefully we'll see some enhancements and additional features brought into the mix as a result.

Read More

| Skype

Tweet
Posted by Jesse Easley Categories: Mods / Hacks, Portable Audio / Video, Video Games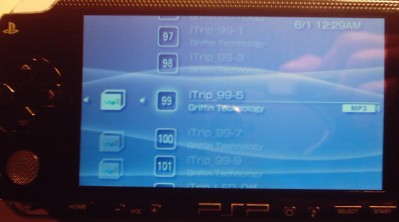 Although the PSP has seen its share of software hacks, not many have been brave enough to mess with the PSP hardware - until now. Someone has managed to take an iTrip Mini and place it inside of the PSP. This enables one to broadcast their audio through the radio without the need of a standard FM modulator which would dangle from the PSP.

Read More

| BadAceTechShow.com

Tweet
Posted by Jesse Easley Categories: Misc. Tech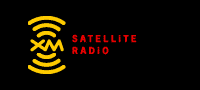 It seems that now that the strike is over, the NHL is getting cuddly with whomever they can. In fact, they have just signed with XM Radio, giving the satellite service the rights to rebroadcast games for the next ten years. The NHL is an addition to XM's current sports programming of Major League Baseball, Nascar, and PGA golf.
XM Chief Executive Hugh Panero said XM plans to broadcast more than 1,000 games each season featuring all 30 teams in the league. XM will also have a dedicated 24-hour-a-day, seven-day-a-week NHL talk radio channel.
24 hours of NHL talk radio. Um, yay?

Read More

| News.com

Tweet
Posted by Jesse Easley Categories: Corporate News, PlayStation 2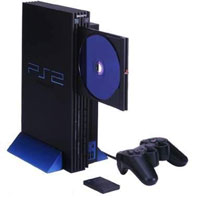 PS2 owners, it's time to check your serial numbers. It appears that Sony is following in Microsoft's footsteps by recalling a bunch of faulty power cords.
Sony is recalling 3.5 million faulty power adapters for its popular PlayStation 2 video game console because they may overheat and cause injury, the Japanese consumer electronics maker said Tuesday. In the United States, Sony received 38 reports of the adapters overheating, according to the U.S. Consumer Product Safety Commission. There were two reports of minor burns, one minor shock and four reports of minor property damage, the agency said.
To find out if your system is included in the retail, click here.

Read More

| News.com

Tweet
Posted by Chris Cardinal Categories: Announcements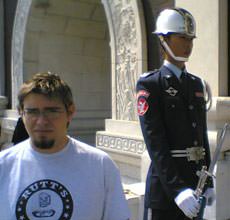 Hey there. My name is Chris Cardinal and I'll be bringing you hilarious, tech-centric diatribes that use far-too-large words that I sometimes use to make me feel better about myself. In all seriousness, I had a five month stint at Gizmodo and met Andru at E3 this year, where he was none-too-impressed by the sheer coolness the Gizmodo crew brought with them. And our reprehensible egos. Regardless, I dig all things tech - so much so that I own and manage a web apps development company (shameless plug) and occasionally listen to MP3s on my computer. (Which, I'm aware, does little to prove the previous statement.) I hope you'll find my crazy style of writing something this side of adorable instead of blatantly obnoxious, but beggars can't be choosers. (By the way, in the pic you see, I'm the one on the left.)

Tweet
Posted by Jesse Easley Categories: Action, PSP
The website for Rockstar's new installment in the GTA series, Liberty City Stories, along with a new trailer for the game, has finally hit the internet. The story of Grand Theft Auto: Liberty City Stories takes place 3 years before the events of Grand Theft Auto 3, where we find that our main character Toni Cipriani has returned from laying low for the past 4 years after taking out a rival mob boss for the Leone crime family. Having welcomed him back with open arms, the Don Salvatore Leone is putting Toni to back work under the watchful eye of Vincenzo Cilli, one of his most trusted capo's. Portland is the first of the three major Liberty City islands. As rich in industry as it is in underworld dealings, Portland is home to Don Salvatore Leone himself and where Toni gets re-acclimated to his previous life of crime. Portland is the seedier downtown area of Liberty City that has everything an aspiring thug could ask for from the temptations of the Red Light district to the dimly lit docks of Trenton, both perfect for taking care of bodies in various fashion. Fans of Grand Theft Auto 3 will instantly be familiar with such neighborhoods as St. Marks, Chinatown, Atlantic Quays and Hepburn Heights but as it's 3 years earlier, some things may not be as you remember. Whether you need a good time or a place to hide out from the feds, Portland has what you are looking for.
Jump down to check out some screen shots.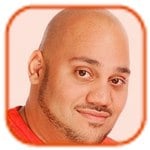 Tweet
Posted by Andru Edwards -
Categories:
If you find yourself procrastinating and in need of something to snap your attention back to where it should be, you need to check out Minuteur. Minuteur is a Mac app that is simply a timer with tons of different control options. It is very flexible, allowing you to count up, count down, set a timer alarm, and even calculate cost per hour of work - great for figuring out what type of rate you might want to charge for a particular service. The best part is its price - completely free of charge!
© Gear Live Inc. – User-posted content, unless source is quoted, is licensed under a Creative Commons Public Domain License. Gear Live graphics, logos, designs, page headers, button icons, videos, articles, blogs, forums, scripts and other service names are the trademarks of Gear Live Inc.