Tweet
Posted by Sparky Categories: Accessories, Wearables, Misc. Tech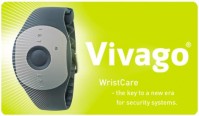 A Finnish company called International Security Technology has come up with a breakthrough aimed at in home monitoring of elderly or critically ill patients. The Vivago is a wrist band with gyroscopic sensors and a transmitter than can communicate with a base station. The sensors monitor the wearers activity levels and can alert medical professionals if the wearer falls, or is acting lethargically. The Vivago also includes a panic button for emergencies. This sounds like an ideal solution for people not ill enough to require a nursing home, but unsteady and at high risk for falling. I can imagine this giving a family a great sense of security about any aging friends or relatives.
Read More

| Vivago via Positive Technology Journal

Tweet
Posted by Sparky Categories: Mods/Hacks, Retro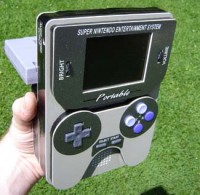 Ben Heck is certainly a creative and talented hardware hacker. He has managed to take an assortment of older video gaming systems including the NES, SNES, and Atari and rework them into portable units featuring batteries, speakers, and LCD screens. He is now ready to share his genius with the world and has written a book on how to build your own portable gaming systems. A perfect gift for the Final Fantasy 3 fan in your life who wants a quick fix on the road.
Read More

| Benheck via Kotaku

Tweet
Posted by Sparky Categories: Accessories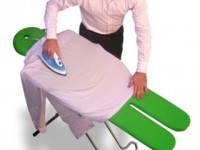 Those Aussies certainly have a creative knack - Shane Inder has managed to improve a household item that has not changed in decades: the ironing board. His Ironman is a humanoid shaped ironing board featuring a hole in the head for the cord to pass through, and split legs to make ironing pants easier. It looks like this might actually make a daily household task for all you business types out there just a little bit easier.
Read More

| Ironman via Popgadget via NotCot

Tweet
Posted by Sparky Categories: Music, Portable Audio / Video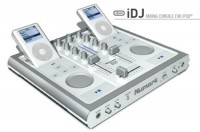 The rumored iDJ dual iPod mixing board looks like it might just be a reality after all! The iDJ from Numark will feature two iPod docks and all the usual mixing board controls. Perfect for that techie geek just getting into spinning, or the professional DJ who wants to avoid carrying around 100's of pounds of records. I for one am very excited about the possibility of having an entire portable DJ setup that I could carry in a backpack including the mixer, more music than I would ever need, and still have enough room left over to throw my Powerbook in there for some extra tweaking. The iDJ will also support USB2.0, and I assume iDJ will also accept line in from other MP3 players if the iPod isn't your thing.
Read More

| FutureMusic

Tweet
Posted by Kristin Wenzel Categories: Corporate News, PC / Laptop, Software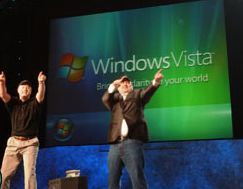 The powers that be at Microsoft have decided on an official name for their long-overdue follow-up to Windows XP: "Windows Vista."
Microsoft employees and lay-people like myself alike stood back stunned for a moment at the sheer… monumental… absurdity of the name. As if "Longhorn" wasn't easy enough to snicker about, "Vista" is such a "fluffy" sounding name that it's hard to believe that they are serious. It's hard to say without sounding like you have a serious lisp, implies a frothy nothingness, and conjures mental images of vast, empty space stretching for miles. Granted, I'm not the biggest fan of the Windows OS, but seriously. "Vista?!" Watch the announcement here.
Straight from the horse's mouth — I can't make stuff like this up.
Read More

| Windows Vista
Tweet
This week The Final Cut takes a look at 2 of Friday's most anticipated releases, The Island, with Ewan McGregor and Scarlett Johansson, and Bad News Bears starring Billy Bob Thornton and Greg Kinnear. Also hitting theaters this Friday are The Devil's Rejects, a sequel of sorts to House of 1,000 Corpses directed by Rob Zombie; and Hustle & Flow, a film that was the talk of Sundance, even winning an Audience Award. Check out The Final Cut's recommendations after the jump, and feel free to leave your take on any of this weekends releases in the comments section.
Click to continue reading The Final Cut: A Closer Look At The Island, Bad News Bears

Tweet
Posted by Oscar M. Cantu Categories: Internet, Xbox
If you own a modded Xbox and have been playing Halo 2 on Xbox Live I invite you all to log in to Xbox Live and install the latest update. That's right, fire up your Xbox, load up your copy of Halo 2, log in to Xbox Live, download the update and be BANNED! Bungie has released its latest update and without it you cannot play Halo 2 on Xbox Live. This update is to rid most of the people using mods on Halo 2 – I say most, because there is no doubt someone will come up with some way to go around it. For now, I once again invite you all to install the update.
Q: What will happen to a player if his or her Xbox contains modded content?
A: You will be banned if you are detected playing our game with modified Halo 2 content. Your ban will be from matchmaking, it will be permanent, and there will be no appeal process.
Read More

| Bungie Update FAQs
Tweet
Posted by Alex Grahmann Categories: Accessories, PC / Laptop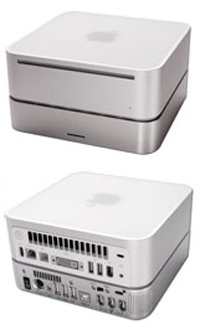 Newer Technology has unveiled its most recent storage behemoth, the 500 GB miniStack. The miniStack line of hard drives, in addition to being an aesthetically perfect match for the tiny Mac, are a good solution for anyone struggling within the Mac mini's internal storage constraints. As far as ease of connectivity, the unit feature 3 USB 2.0 and 1 Firewire port and powers up and down along with the rest of your system. Though 500GB might seem like overkill to some, it's perfect for those working in video or other multimedia – an area where Macs still offer the best solutions.
Read More

| Newer Technology
Tweet
Posted by Alex Grahmann Categories: Portable/Mobile, Wireless
The white PSP has moved from rumor to official according to Sony's announcement at the Playstation Meeting 2005 today. The "Ceramic White" unit, which should now blend in perfectly with your iPod, will ship in Japan in mid-September. Additionally, Sony announced PSP firmware v2.0. This update, due in Japan this week, will include a web browser, a photo-swapping program, and an opportunity for hackers to make a fresh start, as many previous hacks will probably be addressed and rendered useless.
Tweet
Posted by Alex Grahmann Categories: Internet, Misc. Tech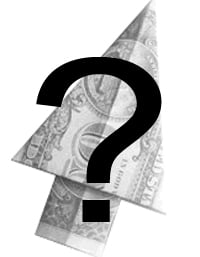 Ken "Caesar" Fisher, a writer for Arstechnica.com, is challenging recent claims made by Websense, a web-filtering service, on the amount of money lost by businesses due to employee web-surfing. Websense has reported that $178 billion dollars is lost every year, which works out to around $5000 per adult employee. However, Fisher points out several weaknesses in the wording and data produced by Websense, specifically that many of the conclusions are drawn from "beliefs" of managers, rather than firm data. With the growing availability and usability of internet access in the workplace and such huge numbers being thrown around, any article which balances the story is worth the read.
Read More

| ArsTechnica
© Gear Live Inc. – User-posted content, unless source is quoted, is licensed under a Creative Commons Public Domain License. Gear Live graphics, logos, designs, page headers, button icons, videos, articles, blogs, forums, scripts and other service names are the trademarks of Gear Live Inc.