Find Our Latest Video Reviews on YouTube!
If you want to stay on top of all of our video reviews of the latest tech, be sure to check out and subscribe to the Gear Live YouTube channel, hosted by Andru Edwards! It's free!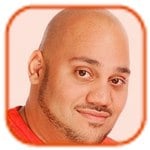 Tweet
Posted by Andru Edwards -
Categories: Misc. Tech,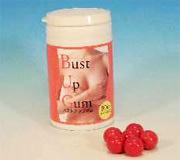 Why spend thousands on implants that are prone to leak, or waste cash on creams that probably won't work? If you really want to increase your breast size, grab something that will actually do the trick! Apparently, the B2Up Bust Up Gum product is supposed to be able to increase breast size by up to 80% if chewed 3-4 times per day. How does it accomplish such an amazing feat? The gum is made with contains the plant extract Pueraria mirifica, which releases a few natural chemicals into the chewers body. The chemicals are very close in chemical structure to oestradiol, the main human oestrogen. The end result are fuller breasts, nicer hair, and increased blood circulation.
(Thanks munky!)
Read More

| Female First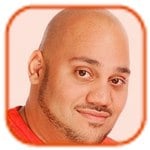 Tweet
Posted by Andru Edwards -
Categories: Misc. Tech,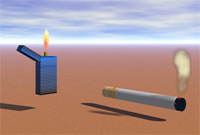 In an effort to make ruining your lungs an even easier affair, Israel company Gasham Enterprises has developed a cigarette that can be lit without a match, lighter, or any other type of portable flame. Instead, the tip of the cigarette has sulfur and phosphorus built right in. All you need to do is rub the cigarette against the side of the pack, and it ignites. You would think that a rough action like this would destroy the cigarette, crumbling it to pieces - but these cigarettes are reinforced with bamboo and tobacco leaf to stop them from breaking.
Read More

| New Scientist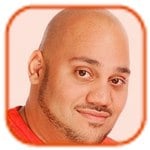 Tweet
Posted by Andru Edwards -
Categories: Music,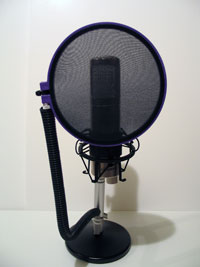 It's always a great joy to mod things for no real reason other than to be able to prove to yourself that you could do it. It's even better when the mod actually has a purpose, and can save you some serious cash at the same time. A perfect example of this is Jake Ludington's homemade microphone pop screen. You see, when talking into a mic, the p's and b's can sometimes spike the audio signal which distorts the sound. A pop screen solves this problem, as it absorbs whatever it is that causes that spike in the first place. I have casually shopped for pop screens before, and they aren't cheap. That is what makes Jake's so appealing. All you need is a 6" embroidery hoop, generic pantyhose, 1/2-inch split flex tubing, 2 feet 10-2 wire, 7.5" black zip ties, 1 1/4" compression fitting (from plumbing), and a 1" spring clamp. Get all this together, and it will cost less than ten bucks. Full assembly instructions at Jake's site.
Read More

| Jake Ludington's MediaBlab

Tweet
Posted by Oscar M. Cantu Categories: Movies,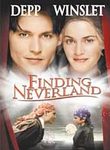 This week's DVD release is a magical experience with Finding Neverland staring Johnny Depp and Kate Winslet. Finding Neverland tells the fictional story of the family and events that inspired the tale of Peter Pan - a great movie for the whole family to enjoy. If comedy is your thing, then Bridget Jones: The Edge of Reason is for you. Starring Renée Zellweger, this is the sequel to the hit Bridget Jones' Diary that goes on to tell the comedic story of the heroine who sent her career soaring. If you enjoyed the first installment, then you are sure to love this one.
Finding Neverland ~ Miramax
Bridget Jones: The Edge of Reason ~ Universal Pictures
Star Wars: Clone Wars - Volume One ~ Fox Home Entertainment
Stand by Me: Special Edition ~ Sony Home Entertainment
Rosencrantz & Guildenstern Are Dead ~ Image Entertainment
The Pretender: The Complete First Season ~ Fox Home Entertainment
Kojak: Season One ~ Universal Pictures
March 23, 2005
Fat Albert ~ Fox Home Entertainment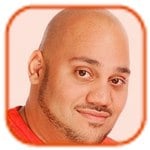 Tweet
Posted by Andru Edwards -
Categories: Announcements,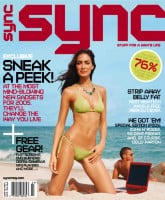 Time for a few bits regarding the site.
Submit News Tips: We have added an often requested tool to the site, making it a snap to submit news tips and stories to Gear Live. At the top of the left column, you will see a link that simply reads "Submit A News Tip". Click that, and you will be taken to the submission form. Go ahead and give it a try!
Sync Magazine: Don't forget that we are giving away free 1 year subscriptions to Sync Magazine. If you didn't score your free subscription yet, what are you waiting for?
New Editors: If you've been reading the site recently, you have probably seen a couple of new names on the story bylines. Welcome Edwin and Shane to the Gear Live editor team. They love technology as much as the rest of us here, and they aim to please. Gear Live is looking to possibly add a couple more editors to the staff. If you have a particular niche you would like to focus on, let us know. If you are interested, drop us a line. Please include a writing sample.
E3 Expo 2005: We are heading to the Electronics Entertainment Expo in May to bring you coverage of all the big happenings in the gaming world. If you want to support our E3 efforts, you can sign up and complete an offer at MacMinis4Free - by doing so, you will help secure our living quarters while at E3, seriously!
IRC Chatroom: We got hooked up with an IRC chat room. If you want to stop by and chat about tech, head on over to #gearlive on irc.freenode.net - irc://irc.freenode.net/gearlive - and introduce yourself. Remember, this is the only official Gear Live IRC chat room.
Forums: If you haven't seen the Gear Live Forums, check them out here. We have a very active community, with great tech (and non-tech) discussions throughout.
Newsletter: Finally, we will soon be adding a weekly email newsletter to our list of services we provide here. You can sign up for it by simply entering your email address in the Newsletter box in the right sidebar. The newsletter will also include news highlights, along with product giveaways. No need to worry about spam, we hate it as much as you do. We will not be giving away any of your information.
Tweet
Posted by Hector Martinez Categories: Misc. Tech,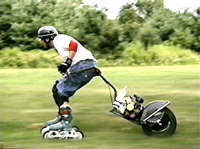 Strap on this device and experience bruises never thought possible on Rollerblades. It will increase your speed by up to 25 miles per hour, with its 1.5 horsepower engine. You'll need to keep both hands on the controls though, as one hand controls brakes, and the other speed. The tire looks like it's a little on the thick side, to allow for multiple terrains. it can be yours for only $445. Horrified spectators not included.
Read More

| Gadget Madness
Tweet
Posted by Hector Martinez Categories: Misc. Tech,
Every time I go down to visit my mom in South Jersey I get the living crap scared out of me. That's because the neighbor's two dogs lunge up to their gate with the biggest roar of of a bark imaginable. A little device like this one should help prevent any future heart-attacks on my part. Essentially, it emits a high pitch that only dogs can hear whenever they start barking. The thought here is that the dog will eventually learn that they should not bark, lest that want toey should hear that annoying sound. Won't keep your house from being burglarized though.
(Thanks Fresh!)
Read More

| Ubergizmo
Tweet
Posted by Edwin Soto Categories: Accessories, Video Games,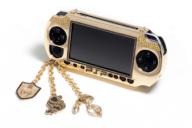 This was made because we all drive Bentley's, wear Armani suits, and eat at only the finest dining establishments. At the foolhardy price of 35 G's this gold and diamond encrusted PSP will do absolutely nothing special that the regular one cant do. Actually, it will definitely get you more chicks. As an added bonus: people won't think your childish for playing video games - just fashionable.
Source: AM NY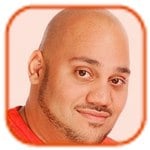 Tweet
Posted by Andru Edwards -
Categories: Accessories, Cameras, Portable Audio / Video,

The Apple iPod Camera Connector has shown up on Apple's store for $30, and should ship in 1-3 weeks. It's also the first official picture we've seen of the device that lets you plug your camera directly into an iPod photo. It's not much to look at, but we'll see how this goes over in a few weeks. This one is compatible with all iPod photo units.
Read More

| Mac Minute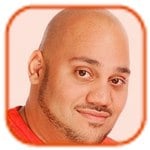 Tweet
Posted by Andru Edwards -
Categories: Accessories, Home Entertainment, PC / Laptop,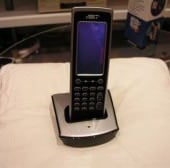 The RM-11 remote from ABIT uses the µGuru connection which is now present on most ABIT mainboards to give you access to features other remote solutions can only dream of. Sure, you can control your media center PC for things like selecting activities, pumping up the volume, and viewing media - but the RM-11 goes a few steps further. Connected to that odd little red connector on your ABIT mainboard, the RM-11 then has the capability to control the settings of your mainboard through the µGuru software. Imagine using this with your media PC in your living room. Clock your PC down and enjoy a movie. If you want to game, use the remote to overclock the PC without even touching the keyboard. But the ABIT guys haven't stopped there, they've clearly had a good long think about what a replacement remote needs to do, and have built in the ability for the RM-11 to replace all your remotes in one swoop. On the back of the unit is a small receiver which allows the remote to learn the codes should it not have your particular brand in its database of thousands of codes. When not in use, the RM-11 resides in a stylish cradle through which it can download new updates and profiles for use, meaning you will only have to perhaps program it once, if at all, and it'll look after itself from then on.
Read More

| Hexus via engadget
© Gear Live Inc. – User-posted content, unless source is quoted, is licensed under a Creative Commons Public Domain License. Gear Live graphics, logos, designs, page headers, button icons, videos, articles, blogs, forums, scripts and other service names are the trademarks of Gear Live Inc.