Find Our Latest Video Reviews on YouTube!
If you want to stay on top of all of our video reviews of the latest tech, be sure to check out and subscribe to the Gear Live YouTube channel, hosted by Andru Edwards! It's free!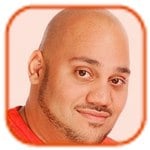 Tweet
Posted by Andru Edwards -
Categories: Features, Mods/Hacks,
Unlockable video game content can be a wonderful thing. It can be a Pavlovian joy to have more stuff unlocked and to have your game play actions positively rewarded like a laboratory rat mouse working through the maze in a college psychology course. However there can be some darker B.F. Skinner type approach to unlockable game content that I must frown on. As time passes it seems like I have less and less time to play video games as I used to and it is really frustrating when a game developer will take most of the content in a game and only dish out a pittance at the beginning and then the game will demand hours after hours while dishing out a few new items and cars once and a while.
Click to continue reading Too Much Unlockable Video Game Content Can Suck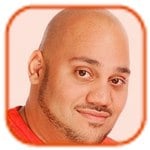 Tweet
Posted by Andru Edwards -
Categories: Internet, Software,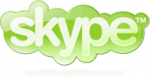 Okay, so we love Skype. The IM client/P2P VOIP client has been good to us. Today, they deliver yet another small token, as they present their first Free SkypeOut Day. In actuality, you only get 10 free SkypeOut minutes, so it is a bit misleading. To score your free ten, log in to Skype, and head to the My Account page. Do it quick, as you only have until the end of the day.
Read More

| Skype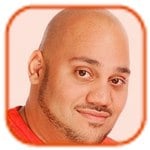 Tweet
Posted by Andru Edwards -
Categories: Mods / Hacks, Video Games,
Now this is neat - Playfeed has a story on a Flickr plug-in for Xbox Media Center. Basically, it gives you just about every Flickr function available from the website within the confines of the XBMC application. To install the plug-in, you just download it and FTP it into the Xbox.
Read More

| Playfeed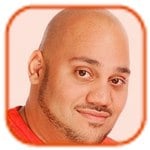 Tweet
Posted by Andru Edwards -
Categories: Mods/Hacks, Xbox,
It's thing like this that make me realize why I absolutely love having a modded Xbox. This Flickr plug-in for Xbox Media Center allows you to access all of your Flickr photos from the comfort of your living room. All you need to do is create a Flickr account, and dump your images there, and you will be able to pull them up on your Xbox over an Internet connection. Even better, you can view the images of other people as well using this interface. I love the presentation here as well, really well done.
Download

| XBMC Flickr Plug-in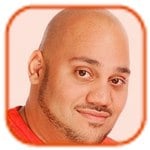 Tweet
Posted by Andru Edwards -
Categories:
RSS is really an important topic to understand now. The majority of the Internet has yet to fully accept RSS, and this puts you at a distinct advantage to get your foot in the door early. Obviously, if you run a blog or content site, RSS is a no brainer. Nowadays, you can even use Google AdSense For Feeds or Feedster Media to monetize your feed. Now, if you sell items, you can use RSS to update your clients on new offerings (Woot does a great job of this), and even offer tracking information via RSS.
To launch your RSS feed to your readers create an article explaining why you are making an RSS feed available or if you have a blog, then blog about it. If you have a newsletter then add some information that will appear on each newsletter to tell your readers that they can get your newsletter via RSS. RSS will be a lot less maintenance for you than an email subscribers list.
Click to continue reading How To Promote Your RSS Feed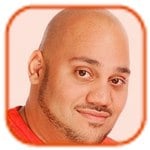 Tweet
Posted by Andru Edwards -
Categories:
The Internet industry is booming and offers opportunities galore for internet businesses. Internet businesses are not just for computer whizzes anymore, not just for people with multiple college degrees or a rich background in business. Internet businesses are a viable economic solution to anyone owning a computer and willing to research their options. There are many benefits to owning an Internet business, and the list below contains only the very few to scratch the surface.
Click to continue reading Experience the Benefits of an Internet Business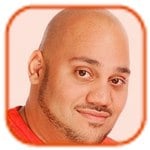 Tweet
Posted by Andru Edwards -
Categories: Misc. Tech,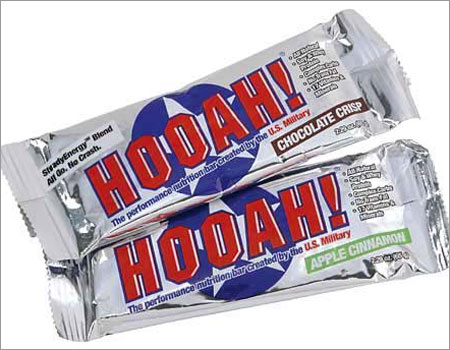 The U.S. military needed a performance nutrition bar for the toughest customer in the world - the American soldier. Since they surmised that Power Bars were for sissies, they created the HOOAH! bar. The HOOAH! bar's mission: to "improve the physical and mental performance of soldiers during sustained operations and under all climatic conditions." I know a few people in the Army, and they actually do say that these things work. Who am I to argue with military personnel? The bars have already hit 7-11 and Amazon
.
Read More

| HOOAH! Bar Product Page

Tweet
Posted by Kristin Wenzel Categories: Announcements, Features,

Hello from Boston, MA! Even though MacWorld Expo doesn't start until tomorrow, I've already begun writing — and after a day like yesterday, who wouldn't?! Enjoy the many adventures it took to get to Boston, because I'm sure it's a lot more funny if you're not the one who has to be there.
As it Happened: 09 July 2005 : 8:30am
I was almost late to my flight. a) Erik, my roommate, was going to drive me at 6:15am for a 8:30am flight since a co-worker was coming in early to cover his shift. b) The co-worker didn't show up until nearly 7am, at which point I realized that I had I lost my tickets and itinerary, and my hotel reservations. I found them in my fuzzy slipper under the bed.
When I did get there, I was psyched to volunteer for a later flight (woo! free tickets! ...or so i thought). If only it were that easy. The ones who got there and volunteered first were the lucky ones.
They'd already taken all the volunteers they wanted. Which left me disaffected…. but then….
That's when i saw that it was some sort of child-ferrying extravaganza - there are literally more children than adults on this flight. Jesus.
The FAA requires that all placards and signs be intact and apparently my school bus of the Sky has a rip on one of the wing labels. We're sitting on the runway while someone goes and gets a spare.
I forgot to charge my PowerBook. Dammit. I only 1/3 of a charge on it.
WTF is taking so long about putting on this damn sticker? Is our wing falling off? Christ, just peel and stick, people!
The pilot ACTUALLY JUST SAID "Now that we have a shiny new sticker on the wing, so we're definitely good to go."
During the time between "good to go" and actually beginning the taxi, I was able to listen to the following songs on my iPod: Feel Good Inc - Gorillaz The Orthodox Pleasure - Information Society Megalomaniac - KMFDM (I should note here that "Megalomaniac" is a 7.5 minute long song) Smells Like Teen Spirit - Nirvana Strength - Information Society
Between starting the taxi and becoming airborne, I additionally enjoyed: Shake The Disease - Depeche Mode (another 7-8min song) Private Life - Oingo Boingo Tainted Love - Marilyn Manson (it's another cover from my boy, Manson…😉 Move Your Body - Eiffel 65
The flight thereafter was somewhat uneventful, the high points were drinking a sprite, reading about AlaskaAir's new in-flight media units you can rent (total article about these coming), and taking a picture of Mt Rainier at 10,000' into our ascent to cruising altitude.
I finished an entire crossword puzzle in the Alaska Inflight Magazine (hard questions, too!) in less than two hours.
I will never again travel without an iPod. Ever. I don't know how I lived without one of these! Dammmmmn!
I wrote all this on the back of my travel itinerary prior to putting it in my PowerBook, because I'm a retard and didn't bring any paper. DUR.
I'm almost out of batteries (although 2 hours on 1/3 of a charge is DAMN IMPRESSIVE), so I'm going to listen to Information Society and read "Red Mars" by Kim Stanley Robinson, which Ian kindly lent me for the trip.
In Flight Funnies: 09 July 2005 11am
I totally listened to "Narcotic Influence" by Empirion (off the "Hackers" soundtrack) during the pre-flight safety presentation (and then got witty and changed it to Duran Duran's "Safety Dance"😉. Definitely made it more amusing.
I spent the first hour of the flight wearing my iPod headphones in the wrong ears (right on left, left on right) all the while wondering why I couldn't hear it very well and why my headphones were suddenly making my ears uncomfy.
The pilot seems to fancy himself a comedian, since he's had some brilliant one-liners over the PA, such as "We've reached our laid back cruisin' altitude of 35,000'." "We've just passed over Spokane on our way out of WA… but it's more like we left it in the dust" and, I swear to god, "Now that we've breezed over Idaho, we can begin our MAGICAL JOURNEY across the FASCINATING mid-western United States!"
Over and out!

Tweet
Posted by Sparky Categories: PC / Laptop,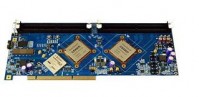 Intel just announced an interesting use for its aging Itanium line: throw four dual core Itanium chips on a PCI Express card and enable an API for certain types of multimedia or scientific applications to take advantage of them. By simply adding the card (and we are sure a significant power supply and cooling system as well) to a box you gain an extra 45 Gigaflops of processing power. While software would need to be specifically written to take advantage of the card, certain types of applications would certainly benefit from them. I can see scientific research being the primary one (SETI@home or Folding@Home), but I can see next generation games getting ported to a system like this if they can make it cheap enough for a true gaming fan to afford it.
Read More

| RealTechNews
Tweet
Posted by Devin Categories: Portable Audio / Video,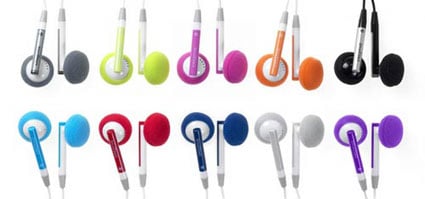 The new EP-480 headphones are the latest release from Creative. Like many other of Creative's offerings, they're available in different colors: purple, navy, gray, light blue, lime, orange, red, pink, white, and black to be exact. They'll only be available in Europe for now, but I'm sure they'll hit the U.S. soon enough. Perfect for those of you who've been wanting your headphones to match your Zen Micro, or those who just like to add a little color here or there.
Specifications:
Driver Units: 15mm rare earth magnet transducer
Frequency Response: 20Hz ~ 20kHz
Impedance: 32 ohms
Sensitivity: 112dB
Cord Length: 1.2m
Input Plug: 3.5mm stereo miniplug
Net Weight: 15g (without packaging)
Read More

| engadget
© Gear Live Inc. – User-posted content, unless source is quoted, is licensed under a Creative Commons Public Domain License. Gear Live graphics, logos, designs, page headers, button icons, videos, articles, blogs, forums, scripts and other service names are the trademarks of Gear Live Inc.