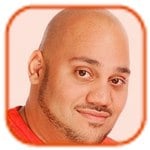 Tweet
Posted by Andru Edwards -
Categories: Accessories, Wearables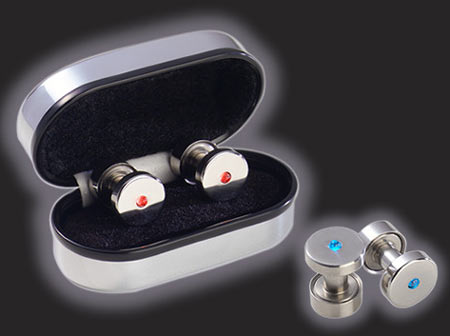 This just may be the ultimate way to let others know you are a true geek, even when you are in a formal situation. The iKuffs Illuminated Cufflinks glow just like the standby button of your favorite home entertainment component, and show the world your true colors - that being one of the six available. The glowing LED is available in Fusion Red, Sunset Orange, Electric Yellow, Money Green, KuL Blue, and Winter White. The actual metal casing is available in stainless steel, brushed (for the Apple fans), and polished. At $200 a pair, here's hoping you have somewhere to rock these.

Read More

| iKuffs via Strange New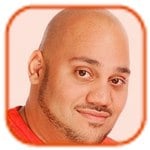 Tweet
Posted by Andru Edwards -
Categories: Corporate News, PC / Laptop, Portable Audio / Video, Rumors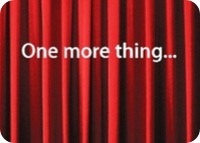 What did we tell you? Sources told us that another iPod announcement wasn't too far off - although we thought it wouldn't come until November. That may still be the case, as ThinkSecret believes that Apple is just priming everyone for a PowerBook and Power Mac spec update. That would leave November open for us to be 100% right - but analysts are a-buzzin', and many believe that the iPod movie or iPod video or Video iPod is a sure bet for the 12th. I mean, why else have theater curtains on the invitation? That being said, there is no reason that Apple can't make more than one announcement. How about an iVideo Movie Store integrated into iTunes while we're at it?

Read More

| ThinkSecret
Read More

| iLounge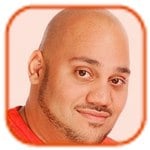 Tweet
Posted by Andru Edwards -
Categories: Corporate News, Home Entertainment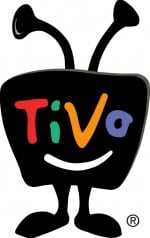 It looks like the official death of the VCR will be happening later this month at DigitalLife in New York. You see, TiVo has taken it upon themselves to make funeral arrangements, and be in charge of the funeral itself. Even better, if an attendee brings a video tape and hands it over to TiVo, they will walk away with a free TiVo unit (after agreeing to sign up for a service contract.) Interestingly enough, I find it odd that TiVo has the gall to call another technology dead. I mean, isn't this like the whole pot-kettle-black thing?

Read More

| PR Newswire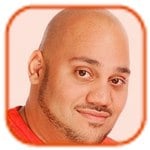 Tweet
Posted by Andru Edwards -
Categories: Announcements, Internet
With the recent surge of traffic, we saw the need for a forum solution that was stronger and more robust than the phpBB system that we had been using. Now, after a few weeks of stress testing, the new and improved Gear Live Forums are ready to rock and roll. What has changed? Well, basically the entire forum is completely integrated into the main site. An example of this is that all Gear Live member accounts now tie in to the forum. No need for a separate login, separate password, etc. You can manage everything from within one control panel. Even cooler, we can now integrated posts from here to the forums. Select posts will have a "Discuss on our forums" link at the bottom of them which leads you directly to a discussion on that post. If you have used our forum system before, be sure to update your bookmark. We love version 2.0.

Read More

| Gear Live Forums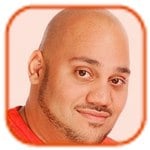 Tweet
Posted by Andru Edwards -
Categories: Home Entertainment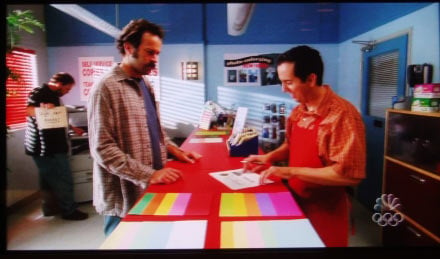 This is what I love about high definition television. When Conan O'Brien went HD, he showed off how there were things that only those watching in HD would be able to see. Last night's episode of My Name Is Earl did something similar, but you had to be paying attention to catch it. Earl's brother, Randy, was standing off to the side and held up a sign that read "High Def Rocks!" If you were watching on a standard definition television, Randy was too far off to the left to be seen. I implore you - if you want to see the entire picture, go HD.

Read More

| HD Beat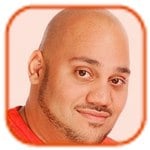 Tweet
Posted by Andru Edwards -
Categories: Accessories, Portable Audio / Video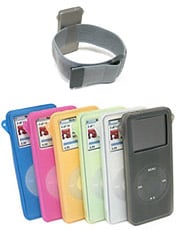 BoxWave's FlexiSkin with Armband is an accessory for the iPod nano. Basically, it's a soft, low-profile case which protects the nano while leaving access to it's controls. The FlexiSkin looks durable enough, sort of like an iSkin for the iPod nano. The BoxWave Flexiskin is available in six colors: Cosmo Pink, Frosted Clear, Mint Green, Sherbet Orange, Smoke Grey. and Super Blue.

Read More

| MobileWhack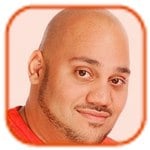 Tweet
Posted by Andru Edwards -
Categories: Accessories, Corporate News, PSP, Sports
It looks like EA and SanDisk are getting into the business of selling PSP game saves and add-ons as a value-add with Memory Stick PRO Duo cards, and they are starting this venture with Madden 2006. Contained in a feature called Game Save, the bonus content will be available on SanDisk Memory Stick PRO Duo Game cards that are distributed in North America. There is no additional cost for the Game Saves on SanDisk cards, which is a nice plus. The companies have gone out of their way to make sure that buyers know that, despite the Game Save, there is still plenty of room left over for videos, music, images, and the like. With the Game Save content on SanDisk cards, players can unlock features that would normally take much time and high scoring to initiate. The bonus material grants users 100 points toward a new mode called "Assistant Coach Franchise," a game goal system that is exclusive to the PSP version of Madden NFL 06.

Tweet
Posted by Chris Cardinal Categories: Toys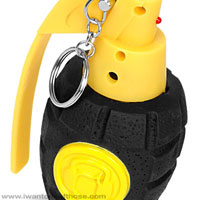 If you've ever wanted to give the local police department a somewhat legitimate excuse to shoot you in excess of 40 times and don't have any pears handy, then the $16.00 Sonic Grenade is right up your alley. Offering three levels of volume, you simply pull the pin and toss it under the bed of your least favorite flatmate, seconds before he comes to bludgeon you to death with whatever's handy. He'll hate you even more once it's realized you have to restore the pin to make it stop. In all seriousness, folks, the act of taking a pin out of a grenade-shaped-device and making a "he's-going-to-toss-it" motion is usually considered something of a go-ahead by our nation's fine police forces, so don't taunt fate for a very loud, likely very bloody laugh.

Read More

| I Want One Of Those via BoingBoing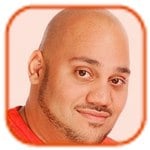 Tweet
Posted by Andru Edwards -
Categories: Internet, Wireless / WiFi

So, it's cool that Google is aiming to blanket San Fran with some free Wi-Fi love, but some are reporting that the connections are not that fast, and can be a bit unreliable. It seems that the service caps at about 300 kbps, which is still much faster than dial-up, but certainly isn't enough to cancel your cable Internet for. Still, Google just launched this initiative - We say give them a little bit of time, and watch as they slowly start giving services like T-Mobile HotSpot a run for their money.

Read More

| Blogma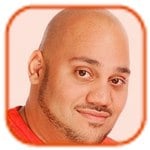 Tweet
Posted by Andru Edwards -
Categories: Internet, Music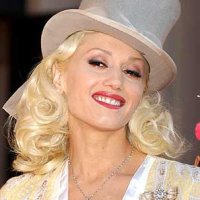 Gwen Stefani's uber-hit "Hollaback Girl" from her latest album Love. Angel. Music. Baby. has become the first song to hit 1,000,000 commercial downloads. This is certainly a milestone, and shows that people will pay for music in this day and age, although those in the know rely on Russia for their tracks. Nonetheless, Interscope Geffen Charman Jimmy Lovine stated "Gwen is one of the most forward-thinking and innovative artists in music today. That she would make history with digital downloads just emphasizes her role as a leader in so many ways for a new generation and for music. The music industry is changing and this is a major sign that digital downloading has reached the mass market and become a very significant business." Gwen added, "It's always an honor to be recognized for your music, and this is really the coolest. It's exciting to see people embrace the song and really make it part of their lives. Whether it's CDs, computers, or cellphones…it really is bananas." In recognition of reaching the milestone, Stefani will be presented with a certificate when she performs at Los Angeles' Hollywood Bowl on October 21.

Read More

| ContactMusic
© Gear Live Inc. – User-posted content, unless source is quoted, is licensed under a Creative Commons Public Domain License. Gear Live graphics, logos, designs, page headers, button icons, videos, articles, blogs, forums, scripts and other service names are the trademarks of Gear Live Inc.