Tweet
Posted by Jesse Easley Categories: PC / Laptop, Software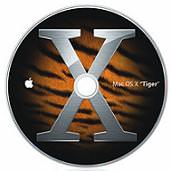 Nowadays it's expected that any type of software that is released will get hacked by someone. Well, it seems hackers have made a very impressive hack to Mac OSX, which will allow it to be used on a PC. The better part to this is:
Of course PC hardware has always run cheaper than its Mac counterpart
The hacked version of OSX, named OSx86, runs faster on a PC than any G4 or G5 around
OSx86 is designed to run on Apple Computer's next generation of hardware, which some call "MacIntels" and others "MacTels" because the machines will run on Intel microprocessors rather than the PowerPC processor used in current Macs. The hacked version of OSx86 is based on pirated software, which came from copies of the operating system sent to participants in the Apple Developer Connection. The ADC participants also received MacIntel computers for testing and development.
Read More

| Wired News
Tweet
Posted by Alex Grahmann Categories: Corporate News, Portable Audio / Video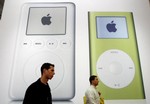 Despite recent news of Apple's iPod player and iTunes service performing beyond expectations around the globe, South Korea continues to stand out as a noticeable exception to Apple's market dominance. In recent market analyst data from GfK, the iPod holds a measly 1.6% share of MP3 player sales in South Korea. The weak iPod numbers, released by IDG News Service, reflect the popularity of other MP3 players produced by South Korean manufacturers such as Digitalway and Cowon Systems. The top seller on the list is Reigncom, creator of the iRiver brand, with 30.8% of all MP3 player sales.

Read More

| Playlist

Tweet
Posted by Jesse Easley Categories: Accessories, Corporate News, Xbox 360
With all the talk of theXbox 360 pricing and how Microsoft could possibly make profit and still sell the 360 at a decent price, some new information has come along to kind of answer that question. Back in May when Microsoft started to reveal information about the 360, they also said there would be some specific requirements for3rd party accessories. Now, they are following up this statement by instituting a new royalty policy. This policy falls into place for quality reasons as well as this will allow them to make money off of the 360. Basically,3rd party manufacturers need to officially license their products by paying a fee to Microsoft along with royalties. Microsoft is so serious about this, they are even implementing security measures into the 360 only allowing licensed products to actually work with the system.
"Microsoft has made it very clear that it's all about profitability" with this generation of console, said IDC analyst Schelley Olhava. "Maybe this is a way they are looking to make additional revenue off of the Xbox." But, she said, the move could also be intended as "a way to ensure quality products make it out the door," reasoning that makers willing to pony up a share of the proceeds would be the kind of companies that make more reliable gear.
Read More

| News.com

Tweet
Posted by Jesse Easley Categories: Action, Corporate News, Mods/Hacks, PC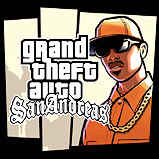 Rockstar has released an un-patch patch which will disable and remove the possibility of using the infamous "Hot Coffee" patch in Grand Theft Auto: San Andreas (PC). This comes shortly after the ESRB changed the rating of the game from "M" to "AO". You can download this patch from the News Section of Rockstar's Home Page. Read more to go there.

Read More

| Rockstar Games

Tweet
Posted by Sparky Categories: Accessories, Portable Audio / Video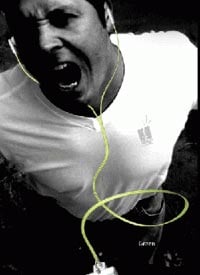 Do you ever have that problem where you are listening to music and nobody notices because they don't understand that your frenetic movements are really intricate dance movements and not a massive seizure of some sort? Well then the iBeat earbuds are for you - they feature Elwire connectors that light up the cord and can either steadily illuminate the night, or pulse in time to the music. Now nobody can miss the fact that not only are you listening to music, but because you can afford glowing headphone wires you are probably listening to music on an expensive iPod (or are at Burning Man). As much as this idea seems cool in a few ways it just seems to be screaming out either "Mug me!" or "I'm a candy raver" to every one you see when you go grooving around late at night sporting your new iBeats.

Tweet
Posted by Sparky Categories: Misc. Tech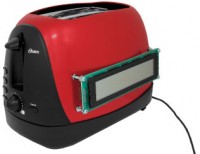 Ok - that post title might be a slight exaggeration because the object in question is technically running NetBSD not Linux, but still - some creative *NIX geeks at Technologic Systems have designed the first NetBSD powered toaster. The toaster; which is on display now in the NetBSD booth at LinuxWorld Expo in San Francisco; features a 4 line LCD, USB keyboard, 10/100 ethernet port and a RS232 serial port for the external console. Not only does the NetBSD toaster feature the ability to run embedded applications but it can actually toast bread while it's at it. No longer will geeks be longing for a way to program and make toast at the same time with this truly Jetsons-like convergence device.

Read More

| Technologic Systems via /.
Tweet
Posted by Rob Stevens Categories: Peripherals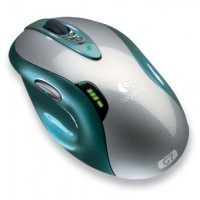 Logitech is just getting all up in our bidness today, pumping out new peripherals for the gaming set. The G7 is a laser mouse with 2000 dpi precision, and a wireless connection that is four times faster than other wireless mice at 500 reports-per-second over the bi-directional USB connection. It comes with two Li-Ion battery packs and a handy charger in the wireless tranceiver, LED Battery indicator, Polytetrafluoroethylene feet, and the ability to change the precision levels from 400dpi, 800dpi, or 2000dpi on the fly. Laser guided wireless mice don't come cheap though, as the G7 will set you back $100. If that's too rich for your blood, keep the cord and go with the G5 Gaming Mouse, where you'll only spend $70.
Read More

| Logitech
Tweet
Posted by Rob Stevens Categories: Peripherals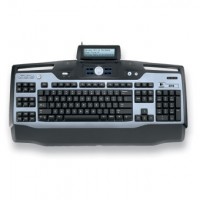 It's the 90's all over again, with macro-rific keys that are a throwback to when Gateway was still using the futuristic sounding "2000". The G15 has an LCD screen that acts as a HUD that will most assuredly take your eyes off the action - it's called a heads-UP display for a reason. Luckily, the LCD screen can be folded away so that it doesn't distract you. Aside from that misstep, the keys are lit for gaming in the dark, 18 of the keys are programmable "G-Keys", and there is an under-keyboard channel for routing the pesky cables that will come from having two built-in USB ports. Oh, it's got media specific keys like every other keyboard on the market. Hey, at least it looks cool - and it better for $80 USD.
Read More

| Logitech
Tweet
Posted by Alex Grahmann Categories: Portable/Mobile, Wii, Wireless

Nintendo is looking to gather data on the types of internet connections people use by asking MyNintendo account members to download a small program that compiles network information off of the users PC and sends it back to Nintendo. In return, the small download becomes an Animal Crossing desktop clock once the information has been sent. The program retrieves and sends the following information:
Your Modem and Router manufacturer and type
The type of internet connection you have (DSL or Cable)
How your PC connects to your router (if applicable)
The model number of your router
Time you start the connection
Your IP Address
Cookie information
Total connecting time
UPnP Information (Model name)
UPnP Information (Model number)
Connection origin code
Destination server host name
Destination server global IP Address
Sending data CRC
If you're a big Nintendo fan, this might be right up your alley, as the information will help Nintendo plan a good Wi-Fi service. However, as is the case with anything that gathers information and sends it to companies, download at your own risk.

Read More

| Nintendo
Tweet
Posted by Alex Grahmann Categories: Cell Phones, Corporate News, Handhelds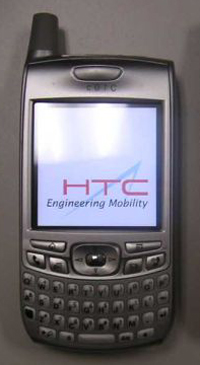 While official details on the next iteration of Palm Treos have been scant, the Chinese business newspaper Commercial Times is reporting today that a manufacturing deal has been reached with High Tech Computer to produce the new smartphones. The Taiwanese HTC will begin shipping the product in the first quarter of next year. The biggest draw for the rumor mill on the Treo 670 is its use of the Windows Mobile operating system, a first for any Palm device. Sales for the Treo 600 and Treo 650, both Palm OS-based smartphones, have been exceptional, setting the obvious standard for smartphone quality and commercial success. However, the growing strength and popularity of Windows Mobile may improve Treo's market share even more.

Read More

| DigiTimes
© Gear Live Inc. – User-posted content, unless source is quoted, is licensed under a Creative Commons Public Domain License. Gear Live graphics, logos, designs, page headers, button icons, videos, articles, blogs, forums, scripts and other service names are the trademarks of Gear Live Inc.