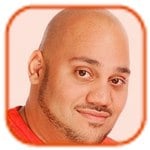 Tweet
Posted by Andru Edwards -
Categories: Video Games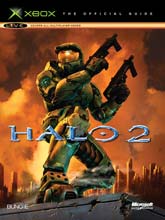 Yahoo! Games released the results of its recent holiday poll, asking site visitors to vote for the games they anticipate playing the most throughout the holidays. Here are the Top 10:
1.
Halo 2
(Microsoft) - XBox
2.
Grand Theft Auto: San Andreas
(Rockstar) - PS2
3.
Half-Life 2
(VU Games) - PC
4.
Star Wars Knights of the Old Republic II: The Sith Lords
(LucasArts) - XBox
5.
Metal Gear Solid 3: Snake Eater
(Konami) - PS2
6.
Metroid Prime 2: Echoes
(Nintendo) - GameCube
7.
Prince of Persia: Warrior Within
(Ubisoft) - GameCube, PS2, XBox
8.
The Sims 2
(EA Games) - PC
9.
World of Warcraft
(Blizzard Entertainment) - PC
10.
Need for Speed Underground 2
(Electronic Arts) - GameCube, PS2, XBox
I don't think it's a surprise that Halo 2 came out on top, as the game is almost worth the price of admission for its multiplayer mode alone. As for Nintendo, good to see them on the list, but for their main holiday season game, Metroid should have been higher up. I guess that's what you get when you don't advertise your titles.
Read More

| Yahoo! Games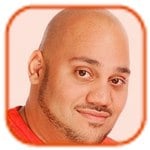 Tweet
Posted by Andru Edwards -
Categories: Software
With the recent flux of Internet users moving over to Firefox, I am sure many of you have come to like what Mozilla has done with the browser. If you are, you may want to take a gander at their latest Thunderbird release. Thunderbird is an email client, similar to Outlook and Outlook Express. It downloads and displays your messages, and that is really where the similarities end. Believe it or not, this free email client does so much more that you can logically consider dumping the paid version of Microsoft Outlook and make the switch. Thunderbird is fast, and very robust. Thunderbird gives you IMAP/POP support, a built-in RSS reader, superb search and import tools, and the ability to manage multiple e-mail and newsgroup accounts. In addition, you can download Thunderbird extensions on the fly for added functionality. Give it a try by
downloading it here
.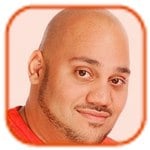 Tweet
Posted by Andru Edwards -
Categories: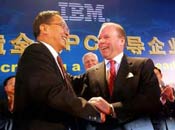 Believe it or not, IBM has sold their PC business to Lenovo, a Chinese computer manufacturer. Lenovo acquired the property for $650 million plus $600 million in their company stock. This gives IBM 18.9% ownership of Lenovo, while Lenovo ends up with all "Think" associated assets (ThinkPad, ThinkCenter, etc.). This is big news, as IBM was synonymous with the term "personal computer" at one time. I remember a time when all PC's that weren't made by Apple were given the moniker "IBM Compatible". Lenovo plans to hire about 10,000 of the current IBM PC Division employees.
Read More

| XinHuaNet
Tweet
Posted by Hector Martinez Categories:
Today some new screenshots of Eidos' next Star Wars game for the PC were released. In an unexpected twist, the Star Wars game design will be presented with Lego geometry, down to various space vessels, droids, and Jedis. An especially cool feature involves using the
Force
to separate structures and arrange the Lego blocks into a different item to get past certain areas. Gameplay appears to be a pretty straight-foward hack and jump affair. Still, it's great to see this idea come to fruition.
Read More

| Boomtown
Click here to discuss this story on the Gear Live Message Boards.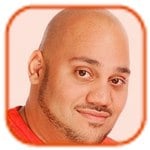 Tweet
Posted by Andru Edwards -
Categories: Video Games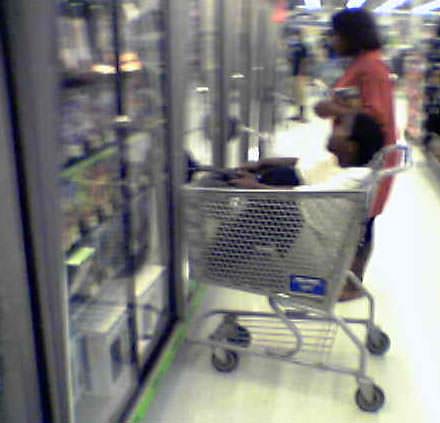 You gotta love it a kid that just doesn't care what anyone else thinks. Apparently, he decided to try out a game while waiting for Mommy to finish shopping. I guess she took a little longer than he expected, so he pulled up a chair...er...shopping cart and figured he would just play to his hearts content. I implore each and every one of you to go to your nearest Wal-Mart, Target, or any other major chain that has shopping carts. Regardless of your size, hop in and start playing a game. Hell, if you snap a picture and send it to us you may even score some free gear. God Bless America.
(Thanks illwon!)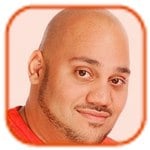 Tweet
Posted by Andru Edwards -
Categories: Hot Deals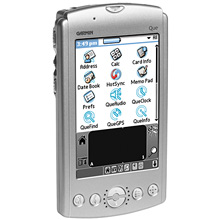 With so many sites offering similar gifts, it was refreshing to see OfferCentric thinking outside the box as they offered
TiVo's
, and even the elusive Nintendo DS. Recently, another group of sites has come to our attention as they offer a nice array of specialized items - all for free. Check it out:
Tech4Free
offers a 20 GB iPod, $300 Cash, Canon SD10 Digital Camera, Philips LX3750W Home Theater System, and a Canon ZR80 MiniDV camcorder.
PCTech4Free
hooks you up with excellent PC gear including Corsair XMX 1GB DDR PC-3200 RAM, $300 Cash, a video card/hard drive/RAM bundle, the ATI Radeon X800 PRO, or a Compaq Presario laptop.
Their newest site,
AutoTech4Free
, focuses on car electronics. They offer a Sony CDX-F7705X CD/MP3 radio, $300 Cash, the Alpine CDA-9826 w/ iPod interface, the Valentine1 Radar Detector, and a Garmin iQue GPS.
Tweet
Posted by Hector Martinez Categories: Wireless / WiFi

WiFi is hackable, plain and simple. At the very least, someone near your network can steal the bandwidth and use it for all types of illegal internet activity. One partial solution is DefendAir interior paint from
ForceField Wireless
. When you apply this on a wall, it can dampen the amount of WiFi, WiMax, or Bluetooth frequencies escaping into outside rooms, homes, or pesky spies parked outside in a black van. It works, though you're going to need at least a couple coats for it to be really effective. Problem is, it's a little expensive, even at the current
sale price
of $69 a gallon.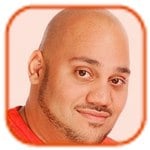 Tweet
Posted by Andru Edwards -
Categories:

With the information age in full swing, digital music has become another part of American pop culture. The compact disc ushered in the beginning of digital music mass appeal, and recently the infamous MP3 has been at the forefront of the movement, as well as the controversy. There are also SACDs (Super Audio Compact Discs) and DVD-Audio discs to deal with now, as they offer surround sound along with a higher fidelity. Great for the audiophiles out there.
For many, digital music has no "fixed" format. It is just various files ranging between 3-5 MB in an MP3, AAC, or WMA format filling their hard drives and populating various peer to peer networks on the internet. No matter what format you use, these fairly new compression methods make it easy to carry along your entire music collection with you wherever you go, surpassing anything we could have done a decade ago. So where are we headed? The Gear Live editors take a look at the future of digital music after the jump.
Click to continue reading The Future of Digital Music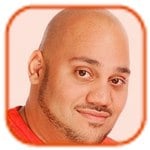 Tweet
Posted by Andru Edwards -
Categories: Video Games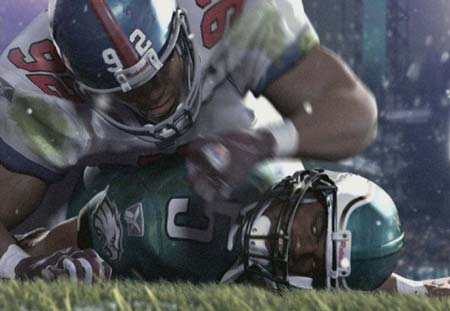 Electronic Arts recently spoke out on the topic of next generation gaming. The picture above is what EA says is a possibility with the next Microsoft, Sony, and Nintendo consoles - football players that show emotions as individuals with stunning graphics. EA also expects that each console will have some sort of integrated wireless technology, stating "in every living room, we'll have a wireless hub". Interesting quote, as most know that EA is the biggest videogame publisher out there. They are probably privy to more inside info than most, which leads me to believe that all three major console developers do have plans to integrate wireless chips into their next-gen machines.
Read More

| 1Up
Tweet
Posted by Hector Martinez Categories: Video Games

Ahhh, it's that time of year once again. Time to scour your hard drive to see where you stored that crazy Elf Bowl game you played last Christmas. What's that...oh, you can't find it? Not to fear. The folks at
FreeChristmasScreenSavers
got you covered. I also found the direct link to the zipped file
here
. Hmm, it looks like they even have a
new 3D version
out now. Enjoy, and happy holidays from all of us at Gear Live.
© Gear Live Inc. – User-posted content, unless source is quoted, is licensed under a Creative Commons Public Domain License. Gear Live graphics, logos, designs, page headers, button icons, videos, articles, blogs, forums, scripts and other service names are the trademarks of Gear Live Inc.