Tweet
Posted by Categories: Cameras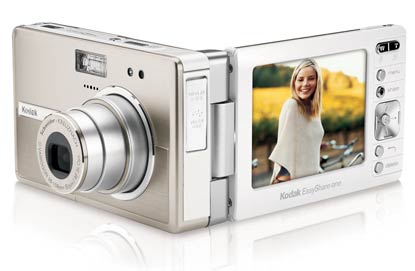 Kodak has recently introduced a revolutionary concept in digital photography. Their new 4 megapixel EasyShare-One camera will feature wireless connectivity built in so that users can transmit their photos wirelessly to any computer, printer, or compatible Wi-Fi enabled device. Featuring 256 megabytes of built-in storage, and the largest screen on any camera yet, this $600 machine will be released later this year. The card to allow wireless connectivity will cost an extra $100. The LCD touch screen will swivel, and includes a stylus for use. Sounds great, but $700 bones for a 4 megapixel camera with Wi-Fi isn't exactly a steal.
Read More

| TechTree
Tweet
Posted by Categories: Cell Phones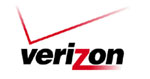 Verizon announced "VCast," a new high-speed wireless multimedia and video service, at CES on Friday. The company says that its EV-DO network will support speeds of between 300 and 500kbps; roughly as fast as a low-grade DSL connection. Verizon said that VCast will go live on February 1st in 32 of the company's largest markets that already support the EV-DO network. Customers will be able to access over 300 videos optimized for the company's new CDMA EV-DO network for about $15.00 per month.
Read More

| BetaNews

Tweet
Posted by Oscar M. Cantu Categories: Peripherals
At first glance, the iGesture by FingerWorks looks like an oversized touchpad. Although it does work like a touchpad when it comes to moving that pointer around on your screen, it's much more than that. This 5 x 6.25 inch touchpad puts an end to all the clicking, key stroking, and carpal-tunnel that comes with using a mouse. That's right, with a simple stoke on that pad with your fingers, you can perform functions such as:
Cut
Copy
Paste
Undo/Redo
Tab/Back Tab
Back
Forward
Forward
Scroll
Zoom In
Zoom Out
Find(In page)
There are many more features this nifty little pad can do, including many key-stroke shortcuts on your favorite games, Photoshop, and Maya. All the pre-defined gestures can be found here. Besides all those pre-defined gestures, the iGesture allows you to customize your favorite key-strokes through the use of an application. FingerWorks claims that the iGesture works as a Plug-And-Play device on Windows, Mac, and Linux computers; however, if you want to define your own personal shortcuts, the included software needs to be installed. FingerWorks has other products utilizing the same technology such as a keyboard, the TouchStream LP, which replaces your keyboard and mouse. Both of these products are not easy on your wallet at $129 for the iGesture and $339 for the TouchStream LP. These gadgets are sure to revolutionize the industry and are sure to catch the attention of many users that rely heavily on keyboard shortcuts.
Read More

| FingerWorks

Tweet
Posted by Oscar M. Cantu Categories: Home Entertainment

Most of us love Digital Video Recorders for their ability to record television shows to a hard drive and see them at a more convenient time. Not to mention the ability to fast forward, rewind, and pause live T.V. What do you do when you want to take that T.V. show you recorded and see it on another T.V. or give it to a friend that missed the show? Well now there's a way to do it. Humax introduces the DRT800. Equipped with a hard drive able to record 80 hours of television and a DVD Recorder, you are able to record television entertainment to DVDs. No longer do you have to delete old shows and never watch them again, at least until a re-run, now you are able to record DVDs to free up space and take them with you so you may watch them anywhere you want. This DVR requires a subscription to TiVo which costs $12.99 a month or $299 for a lifetime service.
Read More

| Humax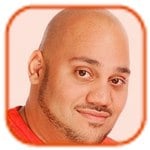 Tweet
Posted by Andru Edwards -
Categories: Software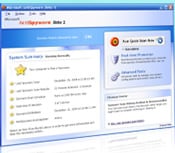 Yesterday we told you about how opening Internet Explorer for just a few minutes opened one of us up to spyware. Of course, running programs like Ad-Aware and Spybot - Search and Destroy do a great job at eliminating a lot of what you can bring into your PC. However, did you know that there is now an even better solution currently being offered by Microsoft? Before you start laughing uncontrollably, read on. Anti spyware software maker Giant was recently purchased by Microsoft. They simply took the software and rebranded it as Microsoft Antispyware Beta. Don't let the name fool you, it is still the Giant software, it is better than Ad-Aware and Spybot, and it is free. Want it? Simply click here.
Read More

| MSN
Tweet
Posted by Categories: Wearables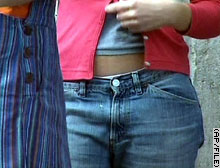 How many times have you gone to the store to get a new pair of jeans, when every single pair you try on doesn't fit? Thanks to Bodymetrix, you will never have to hunt for those jeans again. The new body-scanning technology will deliver the right jeans everytime. Using a complex system of lights and reflections, the machine will scan your entire body and take every possible measurement. Using those measurments, a perfect pair of jeans will be made that fits your body contours exactly. They will even put your name on the label! This technology can be used to create any type of clothing, since it takes every measurement you will ever need.
Read More

| CNN
Tweet
Posted by Categories: PC / Laptop

Does the sound of a 1.6TB (yes, that's terabyte) drive excite you? Me too. Inphase Technologies has developed a method of storing data called Holographic Storage. In essence, this method allows data to be stored on the entire depth of the disk, rather than just the surface. The drives are slated to be released in 2006 in sizes ranging from 200GB to 1.6TB.
Read More

| Web Pro News
Tweet
Posted by Categories: Cell Phones
If you happen to have a high end mobile phone running on Symbian software, you may be at risk for a new trojan that infects your phone and flashes a skull and crossbones on the screen. The new trojan is a variant of existing trojans, and usually infects your phone by disguising itself as a good program for your phone - usually downloaded illegally. The existence of viruses for smart phones and the anti-virus companies that hope to market software to prevent them, according to the article, seems a little fishy. Read on for more details.
Read More

| E-Commerce Times
Tweet
Posted by Categories: Software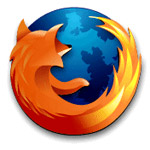 Yesterday, I had to use Internet Explorer for about 5 minutes to do an offer for someone on a freestuff website. After I finished, I closed IE and switched back to firefox. Later that day, I was bombarded with virus warnings and popups—when no browsers were open. I had to run adaware 3 times and reboot twice in order to clear my registry of spyware (and I'm not convinced its gone.) This was after running my computer for 3 months on a fresh reformat and using Firefox exclusively. One final trick I pulled was using system restore in XP to go back to an earlier time—specifically, the day before.
CNet has a great article on things you can do to avoid, prevent, and workaround spyware. They offer several solutions, such as using system restore, Firefox, and SP2 for Windows XP. Check it out, and avoid all that spyware!
Read More

| CNet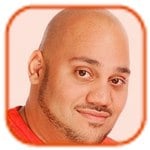 Tweet
Posted by Andru Edwards -
Categories: Portable Audio / Video

Could it be? Rumor has it that the iPod mini's that are currently shipping from Apple have 5 GB hard drives in them, but only 4 GB are accessible by the user. Why is this? Well, the expectation is that at MacWorld, the 5 GB iPod mini will be announced by Apple. Production may have started a bit early, but to keep things under wraps, the firmware is programmed to only recognize 4 of the 5 gigs in the unit. A simple firmware upgrade could give users the full 5 GB after the announcement.
Read More

| Apple Insider
© Gear Live Inc. – User-posted content, unless source is quoted, is licensed under a Creative Commons Public Domain License. Gear Live graphics, logos, designs, page headers, button icons, videos, articles, blogs, forums, scripts and other service names are the trademarks of Gear Live Inc.