Tweet
Posted by Hector Martinez Categories: Cell Phones
It turns out that Nokia is blaming counterfeit battery manufacturers for a series of incidents where their cell phones have either heated up or exploded. To help minimize this, customers can now look for a hologram label on their new Nokia batteries. It will hide a 20-digit authentication code that appears when a portion of the label is scratched. In addition, users can verify the code either online or via SMS. This reminds me of some old Transformers toys, which would hide their allegiance (Autobot / Decepticon) until you rubbed their darkened insignias. Don't think any of those ever exploded, though.
Read More

| Cnet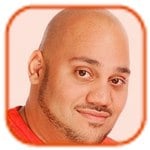 Tweet
Posted by Andru Edwards -
Categories: Announcements
We launched Gear Live: QuickTrade! a few weeks ago because we knew how frustrated our users were with trying to find referals for their free stuff promotions. Since then, over 300 people have joined and started trading. QuickTrade! is definately a success, and that is why we are offering new memberships for $5.00 over the next few days. To sign up, visit http://quicktrade.gearlive.com and you will be on your way to scoring some free gear. Click below for some screen captures of the QuickTrade! site.
Click to continue reading Gear Live QuickTrade! Promotion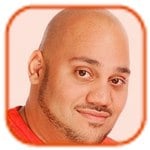 Tweet
Posted by Andru Edwards -
Categories: Misc. Tech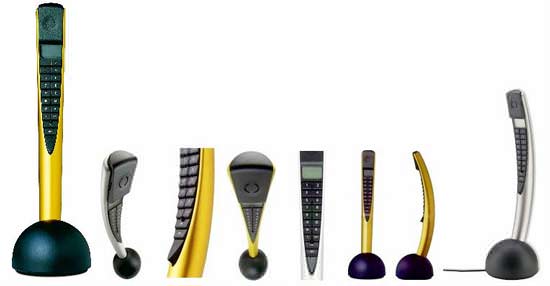 It's time to look at a phone that doesn't have to be used in conjunction with a cellular service carrier. Yes, this is just a cordless home phone - but it's not your standard cordless. You are looking at the BeoCom 2, and it retails for over $1,000 USD. Why? This is the Hummer of all wireless phones. In fact, the method used to mold the pure aluminum chassis is the same process used to form the exterior of the Hummer H2. The phone pocks up voice data streams twice in order to make sure there is absolutely no interference or static. The curves are designed in a way to match the natural curves of the human face to reduce strain on the neck (sorry Fido!). If that weren't enough, check out this quote:
How often do you reach out for the remote control when the telephone rings? With BeoCom 2, you can turn down the sound of your television or music directly from the telephone's keypad.
Insane.


Read More

| BeoWorld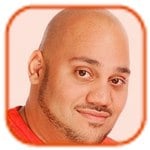 Tweet
Posted by Andru Edwards -
Categories: Portable Audio / Video
We know many, many people have been waiting for this. After all, connecting your MP3 player to your computer to sync your music is starting to get old. In these days with all the wireless-this and WiFi-that talk, why are we still using cables to load music onto our devices? MusicGremlin has been asking the same question, and they are prepared to do something about it. In fact, they not only plan to offer on demand music downloads directly to your device, they also plan on offering a subscription service which will let you listen to anything you want as long as you are a paying subscriber. What's more, you would also be able to share playlists with other users and receive alerts when other users are in close enough proximity to share info. Unfortunately, a launch date has yet to be announced. However, you can view a teaser graphic at their website.
Tweet
Posted by Hector Martinez Categories: Video Games

Competition is usually healthy for the videogame industry, but this is more like annihilation. In a shocker of an agreement, EA has gained exclusive rights for all NFL teams, stadiums, and players. The biggest casualty, at least in my eyes, is Sega, as this means no more ESPN, at least for the next five years. The deal covers consoles, PC, and handheld systems, as well as console online features. You can blame the NFL, since they were the ones that decided to have a bid for their exclusivity. The deal does not affect other games available on the Internet or on wireless devices including cell phones. I'm guessing this came about because of the way Midway wanted to use the license to portray their Blitz game series in a more controversial light.
Read More

| IGN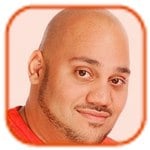 Tweet
Posted by Andru Edwards -
Categories: Corporate News

Unless you have some sort of unlimited DVD rental service, it's inevitable that you will eventually have to pay a late fee. If you're like me, it's rare when you don't. Well, Blockbuster has decided to change their policy on late return in an attempt to "help" out their customers. Starting January 1, 2005, all movies and games rented from Blockbuster will still have a normal due date. If you fail to return the item by the due date, you get a one week grace period where you can still return the movie with no fee assessed. Now the fun part. If you fail to get the item in by the end of that grace period, then Blockbuster simply charges the full amount of that movie to your account. Yup, the movie or game is then yours. If you are unhappy about the situation, you have a month to contest the decision. They will take it back, but will also charge a restocking fee. Looks like I am gonna be buying a lot of DVD's from Blockbuster come 2005. Crap.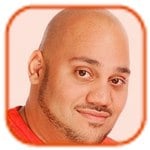 Tweet
Posted by Andru Edwards -
Categories: Software

Yahoo! is once again following Google's lead as they foray into the desktop search arena. This time, though, it seems that Yahoo! might come out with the better overall product. The Yahoo! desktop search tool will be based on the awesome
X1 Desktop Search
technology. It may also be able to incorporate your Yahoo! information (Yahoo! Photos, Email, etc.) into your desktop searches.
Read More

| PC Pro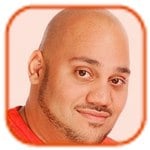 Tweet
Posted by Andru Edwards -
Categories: Misc. Tech

Move over Google, because the
Hellacious Riders
free email service has made Gmail appear a lot smaller. Believe it or not, you get 1 TB (that is equal to 1,000 Gmail accounts) of storage completely free. In addition, the maximum file size of attachments is 500 MB, fifty times larger than what Gmail allows. Oh, and no ads. Of course, you probably haven't even come close to filling your Gmail account, so the only real draw here is that you can store large files remotely.
Read More

| Geek News Central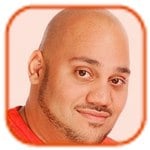 Tweet
Posted by Andru Edwards -
Categories: Announcements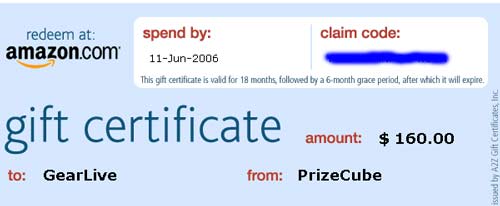 'Tis the season to be jolly...and Gear Live is here to make the holidays just a little sweeter for our readers. We have partnered with
PrizeCube
, and as a result, we will be giving away one free video game console each week to a lucky Gear Live reader. Each week we will think up a unique way to determine a winner, and that person will then be able to choose to receive an
XBOX
,
GameCube
, or
PlayStation 2
for their troubles. If you have all three consoles (or would rather get a Nintendo DS), then just tell us that you would prefer to receive a $160 Amazon.com gift certificate instead.
This weeks winner will be chosen on Friday, December 17. To enter, simply
read this post
on our message board and provide an appropriate response. We will choose a winner out of all the responses randomly, and that person will get the first of many free consoles. Get cracking!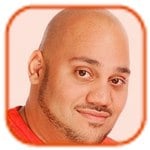 Tweet
Posted by Andru Edwards -
Categories: Software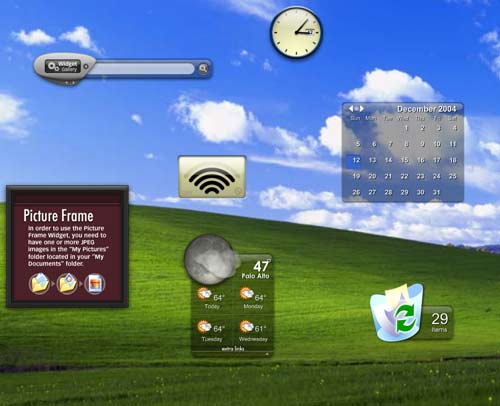 Konfabulator was once a superb Mac program that offered a truly unique computing experience. Those days are no more, because Konfabulator is now available on the Windows OS as well (we know, it's been out for a month). I just got around to downloading it, and it doesn't seem that there is any loss of functionality between the Mac and Windows versions. For those who don't know what it is, Konfabulator runs widgets, which you can download for free. Widgets are tiny programs that run on your desktop. For an example, check out the screenshot above. I have widgets telling me the weather, my WiFi signal, the time, etc. It really is just the tip of the iceberg, though. Let us know what some of your favorite widgets are in the comments section.
Read More

| Konfabulator
© Gear Live Inc. – User-posted content, unless source is quoted, is licensed under a Creative Commons Public Domain License. Gear Live graphics, logos, designs, page headers, button icons, videos, articles, blogs, forums, scripts and other service names are the trademarks of Gear Live Inc.