Find Our Latest Video Reviews on YouTube!
If you want to stay on top of all of our video reviews of the latest tech, be sure to check out and subscribe to the Gear Live YouTube channel, hosted by Andru Edwards! It's free!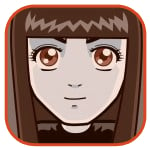 Posted by Sheila Franklin Categories: PlayStation Network, Sony,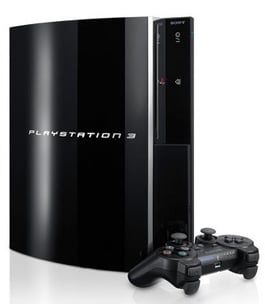 That dude that you met in that chat room may be a con, literally. The UK's Serious Organized Crime Agency recently issued a report that claim that some crime bosses are utilizing PlayStations to control their "empires." Soca says that it tracked over 5,000 prisoners over the past year and the they are using the game system to send "secret signals" while playing online, get inside chat rooms and use codewords. A spokesperson of the Prison Service claims that they have not been allowed access to wireless enabled technology and that the claim is bogus. As of this date, Sony has made no comment.
Read More

| Daily Tech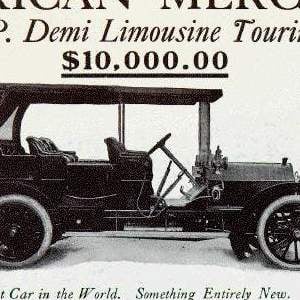 Posted by Drea Avellan Categories: Action, PlayStation 3, Sony,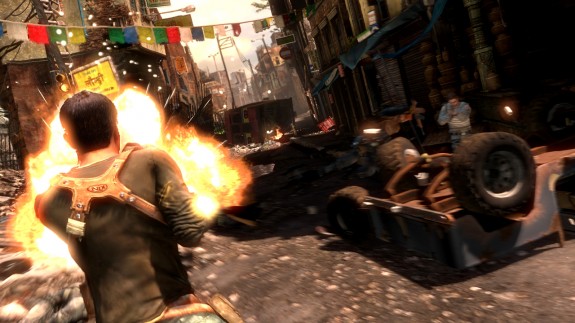 If you have been looking forward to Sucker Punch's inFAMOUS for the PS3, but are yet to make up your mind—I'm about to make it up for you. inFAMOUS, will be bundled with exclusive access to the multiplayer beta for Uncharted 2: Among Thieves. The beta is said to run 6/23 to 6/29, but it's yet unclear what this means. My best guess, is that the beta codes will be available in the first batch of copies to be released. So, why wait? Be sure to get your copy inFAMOUS once it hits stores May 26th.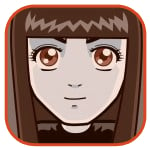 Posted by Sheila Franklin Categories: PSP, Sony,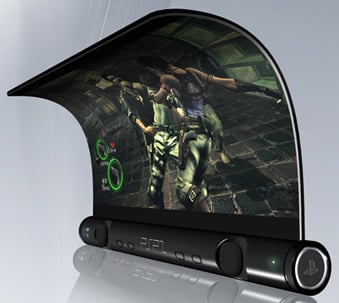 This has to be the ultimate in portable computer gaming. Designer Tai Chiem has designed his version of the Sony PSP2. The prototype features a flexible OLED display. An electric charge stiffens the display. On either side are stereo speakers that double as camera control and jog wheel. At the very least Sony should talk to Tai to discuss his and the PSP's future, don't you think?
Read More

|
Yanko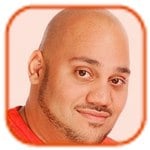 Posted by Andru Edwards Categories: Action, Adventure, Corporate News, Downloadable Content, E3, Features, PlayStation 2, PlayStation 3, Portable/Mobile, PSP, Sony, Sports,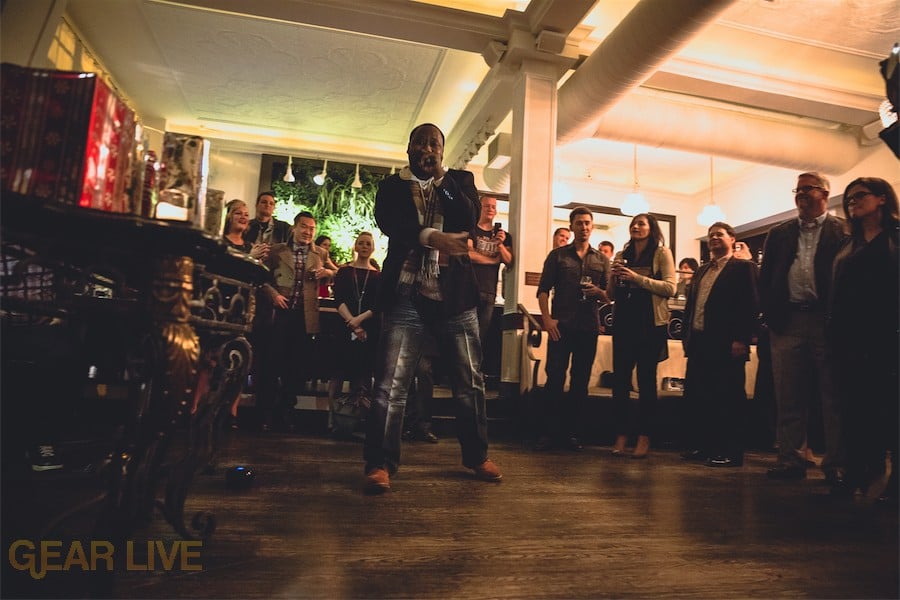 We've got notes galore for you as it pertains to the Sony E3 2008 Media Briefing, and we've also got a full gallery from the event for you as well. As if that weren't enough, we've even got E3 2008 Sony Media Briefing video highlights as well. Anyhow, here's the scoop, live from the Sony event.
Jack Tretton hits the stage after a montage of upcoming games for PS3, PS2, and PSP. He starts joking around and giving a brief history of the Shrine Auditorium. Playstation brand was seeded 15 years ago this week, where Sony decided to create it's own videogame console. He talks about the long-term 10 year strategies employed into the Playstation and Playstation 2. Says there were marquee games for those titles, but they came out years after teh console debut. Same for the Playstation 3. He gives some props to PS3 as well, talking about Blu-ray and the Cell processor.
"We're here to talk about genre-defining kick-ass games" - alright, let's do it. That would be a big change from what Nintendo had to offer us. Games like Metal Gear Solid 4 is the reason why you buy a Playstation 3. Over 75 titles are exclusive to the console. Today Sony has three successful platforms on the market at once. They start with PS3.
Click to continue reading Live from Sony's E3 2008 Media Briefing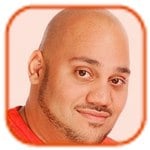 Posted by Andru Edwards Categories: Downloadable Content, PlayStation 3, PlayStation Network, Release Dates, Sony,
Okay, so first and foremost, the atrocious PLAYSTATION Store that the PS3 has been sporting is going to be replaced with PS3 firmware 2.30. That is a good thing, because compared to both the Xbox Live Marketplace and the Wii Shopping Channel, the PLAYSTATION Store just performs horrible in our opinion. So good on Sony for changing that up. You can get a look at the new interface in the video above, which Sony put together. It looks a lot better.
Second thing, which is even better than the store upgrade if you ask us, is that the 2.30 firmware update is going to finally bring DTS-HD Master Audio to the Playstation 3, alongside DTS-HD High Resolution Audio. If you are a Blu-ray fan, then this means the world to you if you have a compatible receiver. Be prepared for perfect lossless audio to be read at an "incredible high variable rate of 24.5 mega-bits per second" in 7.1 surround sound. This is the one thing the PS3 was missing as a Blu-ray player (well, this, and Dolby-HD), and now makes it pretty much future-proof.
You get all this goodness on April 15th.
Read More

|
Playstation Blog

Posted by Lolita Beckwith Categories: Accessories, PlayStation 3, Portable/Mobile, PSP, Sony,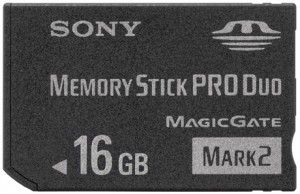 Okay, PSP and PS3'ers, take note…and start saving your pennies now. Why? Because at CES, Sony announced that their 16GB Memory Stick Pro Duo will hit stores in March. That's right, 16GB, four times more the highest capacity Pro Duo currently available. That's way more photos, music, videos, ISOs,
movies and pure fun than ever. The downside? The storage card will cost a whopping $300 USD—more than a PSP itself. Worth it? You make the call.

Posted by Steve Van Neil Categories: PlayStation 3, Role Playing Games, Sony, Trailers,
This year's TGS is awash in media from loads of promising Japanese RPGs. The spiky-haired adventurers in Infinite Undiscovery (ouch at that title), The Last Remnant, and Lost Odyssey promise to take the genre to new excruciatingly emotional heights. But the most impressive of them all, the one that may even melt the heart of the most cynical hater of all things spiky and stat-laden, is Level 5's White Knight Story. Level 5 is the development studio behind Dragon Quest VIII and Rogue Galaxy, so you just know this game will deliver the goods when it comes exclusively to the PS3 next year.
And now we have this video. It isn't direct feed, runs about 4 minutes long, and Obi-Wan Kenobi blocks the screen for part of it, but trust me…the whole thing is worth the watch. The animation is so fluid and seamless that the game's battles come across as balletic performances, not turgid turn-based fights. And check out the awe-inspiring transformation near the end of the footage. You'll be nodding your head wondering what the fuss is, and then the White Knight will appear and you'll smile and say, "Okay, that was pretty cool." Bank on it.
Read More

| GameSpot

Posted by Steve Van Neil Categories: Accessories, Hardware, PlayStation 3, Sony,
At Sony's pre-TGS press conference, Kaz Hirai announced that rumble is coming back to the PS3 in a big way, in the form of the new DualShock 3 controller. Gamers have been clamoring for force feedback ever since Sony first unveiled the PS3's Sixaxis controller sans rumble. We just couldn't properly enjoy shooting aliens without the little vibration telling us that we were shooting aliens. At any rate, Sony heard the call and is making amends.
"We have not made any changes to its outward appearance and design, but it does have vibration," Hirai said. And fear not, motion control fans…the waggle feature isn't going anywhere. The wizards at Sony have found a way to include both features.
Which brings us to the catch: the DualShock 3 will be available this year, but only in Japan. Everyone else will have to wait until next Spring.
Read More

| Eurogamer

Posted by Steve Van Neil Categories: Action, Konami, PlayStation 3, Sony,
Konami has announced that the PS3 game the whole world wants will be playable on the showfloor of this year's Tokyo Game Show, which kicks off later this week. That's right, Metal Gear Solid 4: Guns of the Patriots will make its playable debut to the tune of fifty demo kiosks at Konami's booth. Knowing the history of the franchise, you have to wonder if a PSN demo isn't too far behind.
Drool over impressions of Metal Gear Solid 4 in the next week. Finally break down and buy the game and that damned PS3 (it's exclusive, kids) when the game is released next year.
Read More

| Kotaku via Gamefront

Posted by Paul Hamilton Categories: Action, Adventure, Portable/Mobile, PSP, Sony, Special Editions,
The next installment in the popular Sony franchise God of War, subtitled Chains of Olympus and a prequel to the original God of War, will be debuting on the PSP March 4, 2008. The news may be a little disappointing for some hoping to add the flagship first party title to Sony's handheld this Christmas, but Sony has also announced that it will be putting out a demo at the end of this month. When the game's official website launched back in April, Sony included the opportunity for North American gamers to sign up for a special UMD-based demo version prior to the game's release.
The limited edition demo will include part of a playable level plus extra goodies including behind-the-scenes footage. A copy of the demo without the extras will be released later this year.
Read More

| GameSpot
© Gear Live Inc. – User-posted content, unless source is quoted, is licensed under a Creative Commons Public Domain License. Gear Live graphics, logos, designs, page headers, button icons, videos, articles, blogs, forums, scripts and other service names are the trademarks of Gear Live Inc.