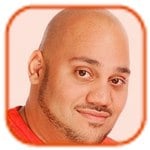 Posted by Andru Edwards Categories: Apple, Displays, PC / Laptop, Rumors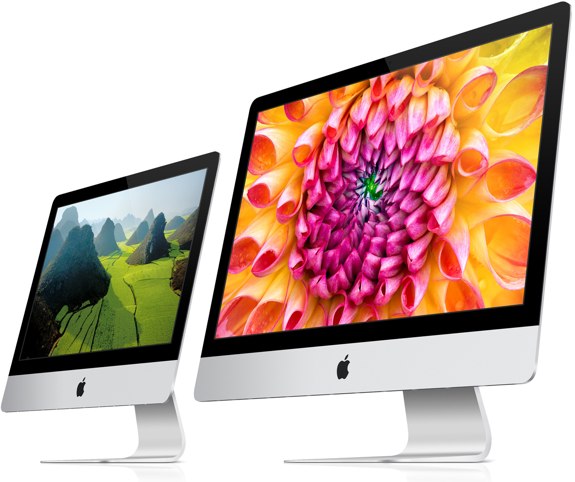 According to reports from several outlets, Apple is set to finally bring its iMac desktop line into the future with the introduction of a Retina display with a 5K resolution. for the 27-inch model. The company is said to be in the late testing stage for the iMac with Retina display, which would put it on track to launch in the next couple of months. The smart money says that it'll launch alongside OS X Yosemite, with other updates that include faster processors, improved Wi-Fi and Bluetooth, and Thunderbolt 2 ports. We expect that the Retina display would be a premium feature, with non-Retina models also being available with updated internals as well.
As far as OS X Yosemite goes, Apple has been testing a couple of Ultra High Definition resolutions, included 4096 x 2034 and 6400 x 3600 pixels. Additionally, the company is readying 4K-compatible versions of its video editing apps, Final Cut Pro and iMovie. If true, expect news on all of this to come directly from Apple next month.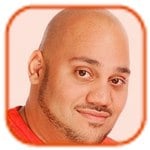 Posted by Andru Edwards Categories: Apple, Wearables, Rumors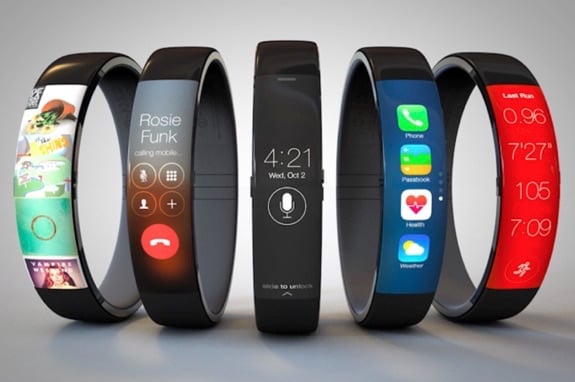 One of the big questions about Apple's upcoming Wish We Could Say More event, taking place next week (which you can watch live,) is whether the company will finally reveal the iWatch, and if it does, what will it do? Today, the Wall Street Journal released a report that Apple will indeed announce the iWatch on Tuesday, and gave details on what we can expect from the mystical wearable.
Click to continue reading iWatch to ship in two sizes with OLED display and NFC says WSJ
Read More

| The Wall Street Journal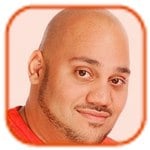 Posted by Andru Edwards Categories: Rumors, Transportation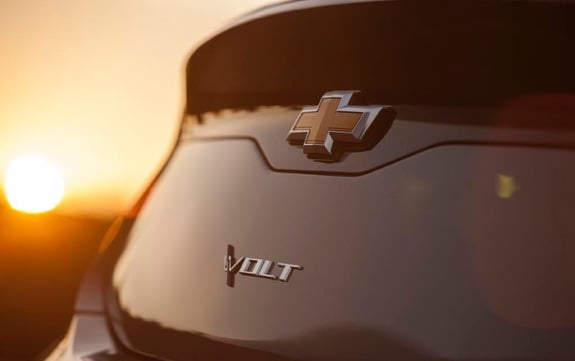 GM is set to debut the next-generation Chevy Volt at the North American International Auto Show, which is just over five months away, taking place in Detroit in January 2015. The 2016 Chevy Volt will be the first redesign for the game-changing electric car, and details are obviously scarce since the company is going for the element of surprise. However, this morning they gave us a peek at the next design. Above you see what appears to be the rear liftgate, lit up by a sunset. My wish list? As a Chevy Volt owner, I'd like to see the 2016 model pick up a 50-mile electric range, 50 miles-per-gallon in range-extending mode, and a redesigned battery pack that will allow for three seats in the rear. We'll know more in a few months!
Read More

| Chevy Volt Twitter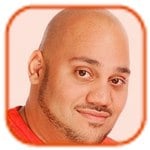 Posted by Andru Edwards Categories: Microsoft, PC / Laptop, Rumors, Software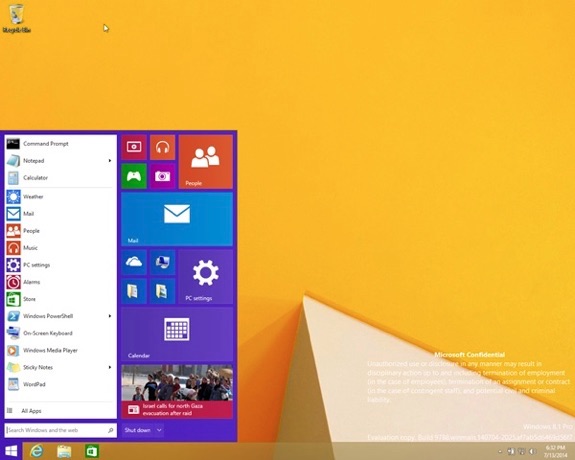 One of the biggest complaints about Windows 8 is the lack of the Start button, but the feature is about to make a return with an overhauled look and feel. In the leaked screenshot above, you see the new Start menu, which incorporates Microsoft's tile design that you'll find it using across its product line in areas like Xbox, Windows Phone, Office, and of course, Windows itself.
As you see in the screenshot, there are tiles embedded into the Start menu for items like People, Mail, PC Settings, Calendar, Xbox, Camera, and more. We'd imagine that you'd be able to rearrange items, pin your favorites, and remove things you'd never use. Bringing back the Start menu could be seen as a big step back, with Microsoft succumbing to users who refuse to embrace change; others may see it as the company finally listening to user feedback and addressing those needs. The Start button is much more usable on a computer that doesn't have a touchscreen than the home screen version of the Start menu. No word on when the change will go public.
What do you think? Have you been waiting for the return of the Start button on the Windows 8 desktop?
Read More

| MyDigitalLife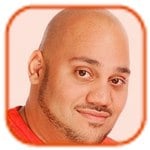 Posted by Andru Edwards Categories: Accessories, Wearables, Features, Microsoft, Rumors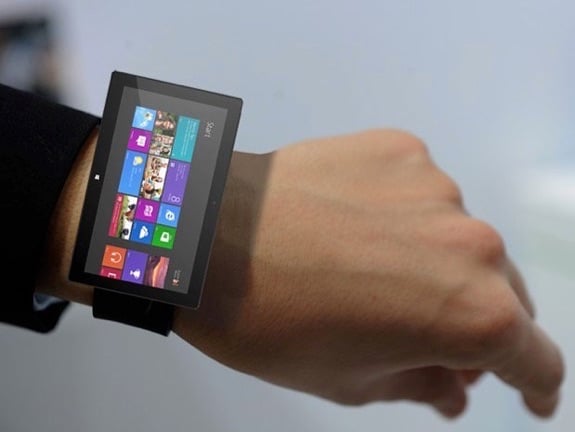 Yes, it's true—Microsoft is about to get into the smartwatch game, and I got the opportunity to play with it. As we'd previously reported, Microsoft has filed a patent that details a smartwatch. However, often these patent filings aren't exactly what we see companies end up releasing. So, let's separate the cruft and get to the meat of the matter. A number of months ago I took a trip to New York where I came across someone who was testing the upcoming Microsoft wearable device. I saw it on their wrist and asked about it. They tried to explain that it was a random fitness wristband ordered from China at first, but eventually (with some prodding) gave me the scoop. Here is your exclusive first look at what Microsoft is planning for its first wearable smart device, what we are referring to as the Surface Watch:
As far as looks, the image above is a parody, but not far off. It has an elongated form factor, but isn't as comically large as what's in the image. It is much more akin to something like the Fitbit One or Samsung Galaxy Gear Fit in shape rather than taking on the shape of a traditional watch, like Pebble did, or like what Google showed off with Android Wear. What we saw had a flat display, while the inner portion that would rest against your skin was curved.
The icons are the flat style that Microsoft has been using on its other devices like Windows 8, Windows Phone, and Xbox One. That's what tipped me off in the first place.
Bluetooth 4.0 Low Energy is how it interacts with the rest of the world
The flat glass display, and was definitely not high resolution. We hope that both of these change in the final product--a high-resolution curved display already exists on the Samsung Gear Fit, and the Microsoft device just didn't look as good.
The watch is packed with sensors. It has a heart rate monitor, accelerometer, gyroscope, GPS, and most interestingly, a galvanic skin response sensor all built-in. The galvanic skin response sensor is built into the watch band, while everything else is built into the unit itself.
Click to continue reading Exclusive: I used Microsoft's Surface watch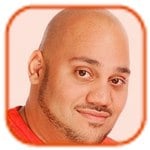 Posted by Andru Edwards Categories: Apple, Wearables, Rumors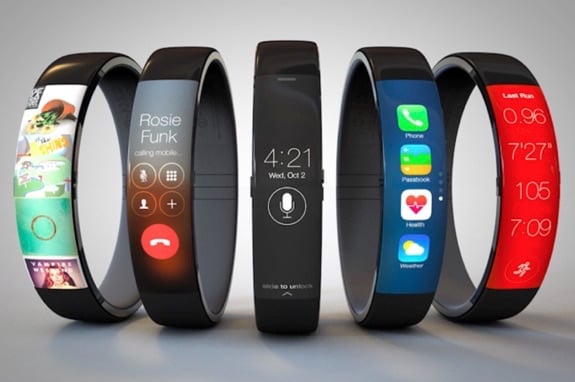 Industry sources are aligning, and it appears that Apple is prepping to release its first wearable watch (which many are referring to as the iWatch) this October. According to Re/code and Nikkei, Apple is planning a special event to debut and show off all the features of the new device in October--by our own estimation, this would be a month after the iPhone 6 and iOS 8 launch, and could be within the same timeframe that Apple launches the new Touch ID-enabled iPads.
People familiar with Apple's plans tell Re/Code the company hopes to schedule a special event that month to show off the device, which is designed to make good use of the HealthKit health and fitness information-gathering app it recently showed off at WWDC. Could things change between now and fall? That's certainly possible. But right now October is the target date.
We've been hearing about the rumored fall release of the iWatch for months, while simultaneously also hearing that it might be pushed back to 2015. Now that more reliable sources are in on the reports, it looks like things are coming together. Nikkei is also reporting that the device will sport a curved OLED touchscreen display, and will heavily focused on integrating with the new Health app in iOS 8, tracking things like calories burned, sleep activity, blood oxygen levels, and other fitness-related data.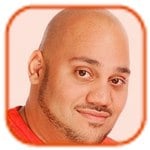 Posted by Andru Edwards Categories: Cell Phones, Handhelds, Rumors, Videos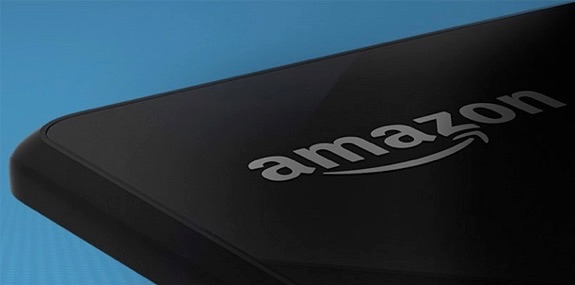 Amazon has released a new video that teases what we expect to be its new Kindle smartphone. You can see people in the video interacting with...something...whatever it is, it has been masterfully cut from the footage. The users are all impressed, saying things like "It moved with me!" and "How does it do that?" while swaying back and forth. Of course, the rumored Amazon smartphone was said to include six cameras near the display that would track the movement of your head in order to provide an interactive, glasses-free 3D user interface.
While the video, which we've embedded below, doesn't give away much of anything, what we are expecting is a smartphone with a 4.7-inch display, a Qualcomm Snapdragon 801 processor, 13-megapixel camera, and 2GB RAM. And that crazy software UI. As you can see in Amazon's teaser image above, the device is black, and has a beveled rear edge. The company has planned a big launch event in Seattle on June 18th, where we'll bring you all of the news as it's announced. For now, check out the video after the break.
Click to continue reading Amazon seemingly set to reveal Kindle smartphone in Seattle on June 18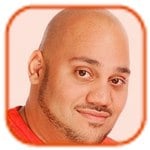 Posted by Andru Edwards Categories: Apple, PC / Laptop, Rumors, Software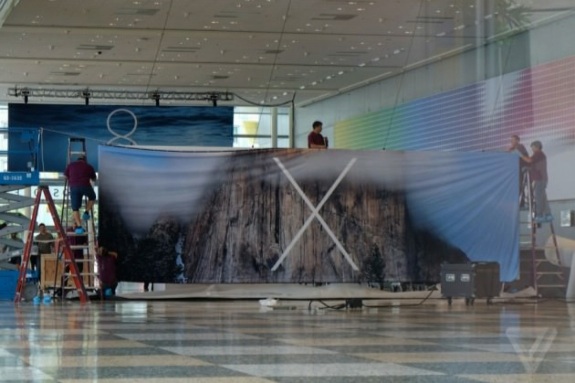 Apple's WWDC 2014 kicks off this Monday morning, and the company is hard at work getting the Moscone Center dolled up prior to showtime. One of the posters that is going up is the one for OS X 10.10, and it may have revealed the name of the next major Apple desktop operating system.
The banner, pictured above (credit to The Verge,) shows the El Capitan granite monolith in Yosemite. Apple has filed for the rights to the named OS X El Cap, OS X El Capitan, and OS X Yosemite. Of course, there's no way to know which name Apple will be going with until they make the announcement on Monday, but the banner certainly does narrow things down quite a bit, doesn't it?
Stay tuned for full WWDC 2014 coverage this Monday.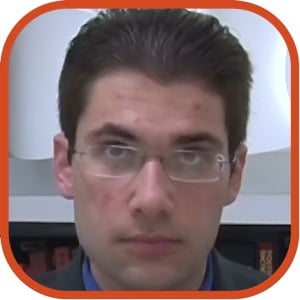 Posted by Ariel Levin-Waldman Categories: Corporate News, Google, Rumors, Video Games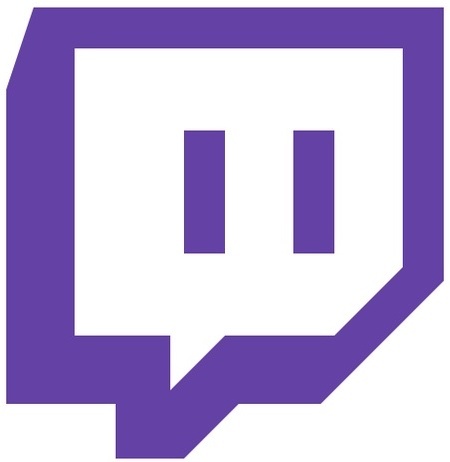 If you live in the world of video gaming, you probably know about Twitch. It's a sound concept. Watch other people play video games. I know I did it when I was nine, there was always a group of us kids around the the guy with the Gameboy playing Mario as we cheered him on.
Now it comes down to watching strangers play over the internet in real time and instead of five guys looking at a handheld console over their friend's shoulder, it's 43 million people watching a sum total of 6 billion hours of video game coverage every single month.
Those are some big numbers, and if there is one company that has a good nose for big numbers and the internet, it's Google. Now sources connected to Google have let it slip that the internet giant YouTube, owned by Google, is looking to acquire Twitch for $1 billion.
Should the deal go through, Twitch would gain access to Google's nigh-unlimited resources to expand. It also could run afoul of United States monopoly laws, granting Google a majority share of internet video game streaming services.
Twitch alone accounted for 1.35% of all downstream bandwidth in North America in March, with Youtube raking in 18.67%.
It's still in the rumor stage unfortunately, with Youtube and Twitch refusing to confirm talks, naturally. We'll see what banner I'm streaming under when July rolls around.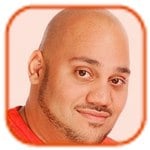 Posted by Andru Edwards Categories: Apple, Cell Phones, Rumors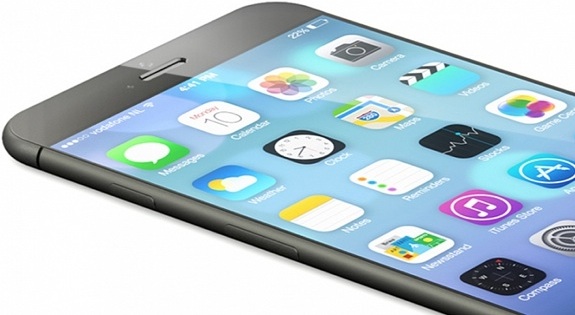 It's been rumored for months that Apple will launch two larger iPhone models this year, and now 9to5Mac is jumping in with a report on the new display resolution. If correct, we should see the iPhone 6 sporting a 1704 x 960 resolution. That's way up from the current 1136 x 640 resolution found on the iPhone 5 and iPhone 5s Retina displays, and would allow Apple to release the phones with a larger display while enhancing the Retina quality of its smartphones. No, it's not 1080p (that would be 1920 x 1080,) but it's close enough that at the rumored screen sizes of 4.7- and 5.5-inches, you'd be hard-pressed to notice.
The number we want to look at here is the pixels per inch (ppi), which will tell us how sharp the displays will be. 1704 x 960 at 4.7-inches results in a pixel density of 416 ppi. On a 5.5-inch iPhone, that drops a bit to 356 ppi. The iPhone 5 and iPhone 5s, comparatively, both have a 326 ppi display, so the new iPhone 6 models definitely will look better than the current devices.
iOS 8 won't be much different from iOS 7 in terms of the design and layout, so instead we can likely expect app icons that are sharper and larger on the home screen, and in-app elements to be clearer as well once developers get their apps updated for the new display. Of course, Apple will have its own first-part apps ready at launch.
Word is that we may see Apple unveil the iPhone 6 at a special event in August, but this info seems solid. If you recall, a couple of years ago we reported that the iPhone 5 would get a bump to a 4-inch 1136 x 640 display prior to it being announced.
© Gear Live Inc. – User-posted content, unless source is quoted, is licensed under a Creative Commons Public Domain License. Gear Live graphics, logos, designs, page headers, button icons, videos, articles, blogs, forums, scripts and other service names are the trademarks of Gear Live Inc.