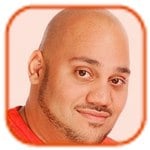 Posted by Andru Edwards Categories: Apple, Internet, Music, Software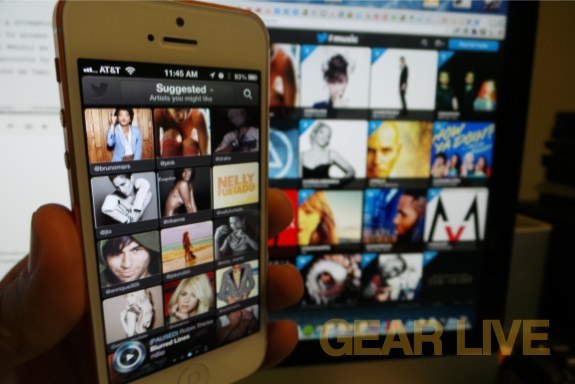 The rumored Twitter Music service has become a reality, launching this morning. Twitter #music seems to be a natural step for the service, which sees hundreds of millions of users regularly discussing music on the service, as well as a bunch of popular musicians as well. Twitter #music aims to help you find music you'll like, based on your Twitter activity. You can access #music through a web browser, and there's also a new dedicated #music iOS app that lets you easily view and listen to music that's popular and trending on Twitter, undiscovered artists, music that it knows you like, and a #NowPlaying area that shows what others are listening to.
One important note here is that Twitter #music isn't a streaming music service. Instead, it's a layer that allows you to access your Rdio, Spotify, and iTunes tracks, using Twitter #music as your navigation mechanism. You simply connect your accounts to #music, and you are all set. The iOS app is slick, and we hear the Android version will be on its way soon. You can download Twitter #music for iPhone now.
Read More

| Twitter #Music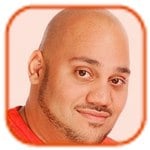 Posted by Andru Edwards Categories: Announcements, Features, Music, Portable Audio / Video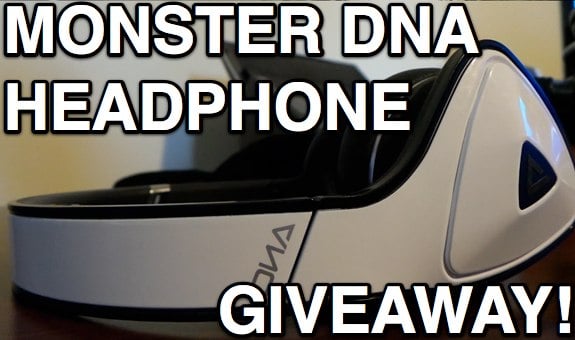 Aww yeah! That's right--we're giving away a pair of the brand new Monster DNA White Tuxedo headphones, which just hit stores this today! No need for you to drop a couple hundred bucks on 'em though, because we've got your hook-up right here (provided you win, of course!) In case you missed it, we've put out a ton of into on the Monster DNA White Tuxedo headphones over the past couple of days. Here's a refresher on what you're trying to win:
Pretty exciting stuff, right? So, how do you enter to win the Monster DNA White Tuxedo headphones? Simply use the widget below to keep track of your entries! We've got a lot of ways for you to enter, but don't check off any that you don't actually perform. If you do, you'll be eliminated. Also, note that one of the options grants you ten entries. Might wanna give that one a look:
By the way, if you wanna pick up a pair of Monster DNA White Tuxedo headphones on your own, they're available now!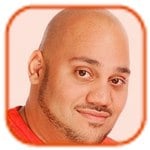 Posted by Andru Edwards Categories: Wearables, Features, Music, Product Reviews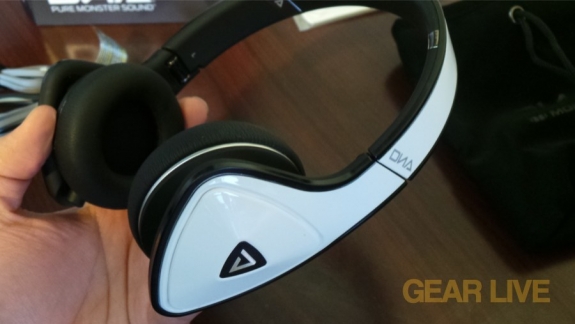 Yesterday evening, Monster unveiled the newest color to its Monster DNA headphone line, White Tuxedo, at the MTV Movie Awards. Stars were seen backstage signing the headphones, a pair of which will be donated to Jewelry for a Cause, and Monster is pretty proud of its latest exclusive color. DNA is the end result of a collaboration between Monster and Viacom, so the MTV tie-in makes sense. Even if you don't find the new color to be as striking as the company does, you may be wondering how the Monster DNA headphone line performs in general. After all, there are a multitude of colors available, allowing you to express your personality, now that headphones are also a fashion piece. How do the headphones perform? Join us in our full Monster DNA review to find out.
Click to continue reading Monster DNA headphones review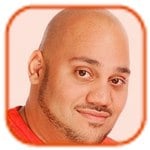 Posted by Andru Edwards Categories: Corporate News, Movies, Music, Portable Audio / Video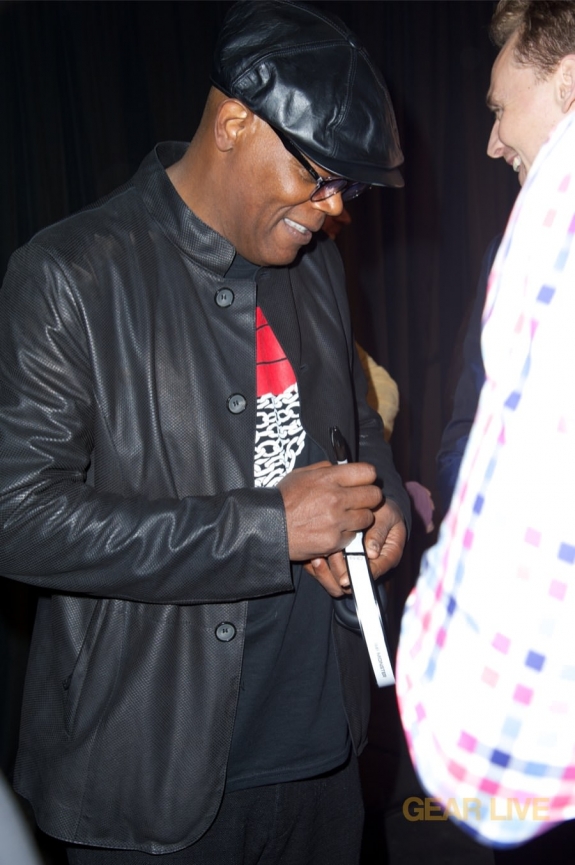 As we mentioned, the new Monster DNA White Tuxedo headphones were unveiled last night during the MTV Movie Awards. Monster had a bunch of movie stars sign the headphones, which will be donated to Jewelry for a Cause to be auctioned. Jewelry for a Cause is a charity dedicated to taking guns off the streets. Check out our gallery showing the different celebs signing the Monster DNA White Tuxedo headphones.
Read More

| Monster DNA White Tuxedo Headphones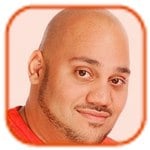 Posted by Andru Edwards Categories: Apple, Design, Music, Portable Audio / Video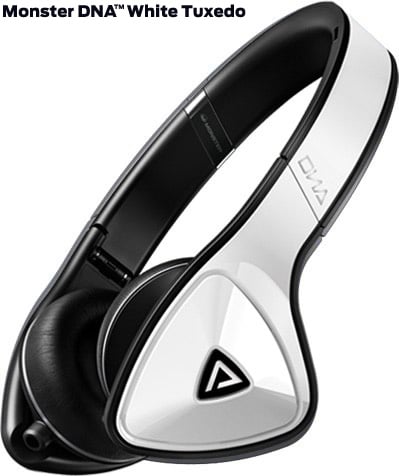 Last night Monster and Viacom introduced the latest exclusive Monster DNA headphones color, White Tuxedo, at the 2013 MTV Movie Awards. The white tuxedo color features glossy white with black accents on the outside, and black on the ear cups and inner headband of the headphones. It's a fashionable take on the white tuxedo with black tie look, and features all the same Monster DNA headphone features that we already know and love--Pure Monster Sound tuned by Monster CEO Noel Lee himself, the Music Link feature that allows you to daisy chain multiple pairs of DNA headphones to each other, allowing the wearers to all hear the same music from a shared audio source.
"Viacom and Monster both have deep roots in music culture, and with Monster DNA White Tuxedo headphones we are providing fans with a new way to enjoy their music with great sound quality, while expressing their personal style. Both Viacom and Monster are committed to raising awareness for the importance of better sound, and we are pleased to provide Monster DNA with a global platform through our diverse entertainment brands, connecting with young audiences at the intersection of music and entertainment" noted Peter Griffin, EVP, Global Business Development of Viacom.
If you wanna get your swag on with the new hotness, you'll be able to get your hands on a pair of Monster DNA White Tuxedo headphones this Tuesday, April 16, exclusively at the Apple Store and the Monster Products online store for $199.95.
Read More

| Monster DNA White Tuxedo Headphones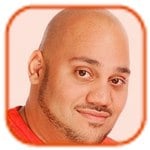 Posted by Andru Edwards Categories: Accessories, Wearables, Music, Portable Audio / Video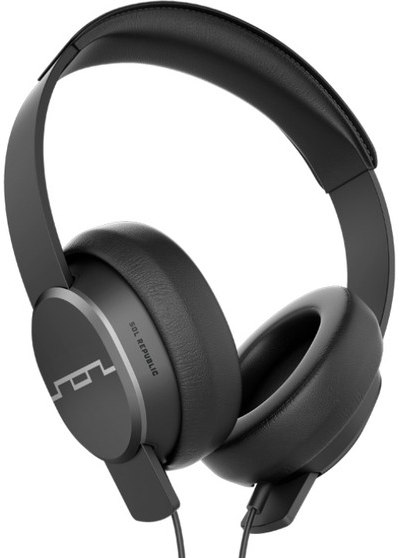 Our friends over at SOL REPUBLIC have finally released a pair of over-ear headphones. Dubbed the Master Tracks, the over-ear cans feature the same nearly indestructible build (thanks to the FlexTech polymer material,) with interchangeable headbands and cables, allowing you to customize the look and colors of the headset. The company refers says that the X3 Sound Engine is exclusive to the Master Tracks line, and that's what drives the bass, clear highs, and provides vocal accuracy.
You can get a pair of Master Tracks in black, white, or metallic blue, with additional separate Ion Green, Progressive Purple, and Flouro Red headband colors. Grab a pair for $199 on Amazon.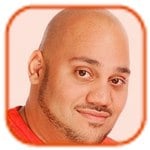 Posted by Andru Edwards Categories: Cell Phones, Microsoft, Music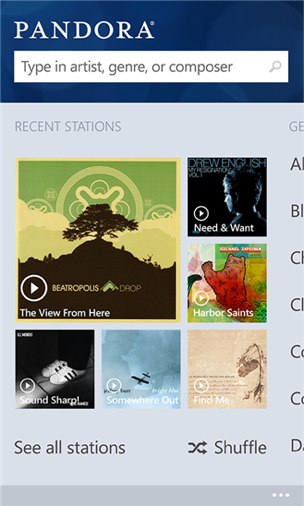 As we reported months ago, Pandora has finally come to Windows Phone 8. Even better, Windows Phone 8 users get free ad-free listening for the rest of the year, a feature that typically costs $3.99 per month, or $36 per year, known as Pandora One. A few weeks back, Pandora also announced a monthly 40-hour listening cap for free users, so this makes Pandora on Windows Phone 8 the best bang for your buck--provided you want to use a Windows Phone. One other cool feature is that Pandora integrates in with the Windows Phone Kid's Corner feature. When in Kid's Corner, Pandora doesn't show or play any explicit content. You can download it now.
Read More

| Windows Phone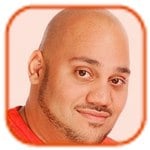 Posted by Andru Edwards Categories: Apple, Music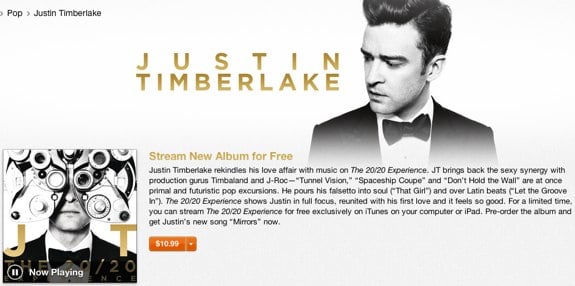 Justin Timberlake is returning to music after a 7-year hiatus with the release of his next album, The 20/20 Experience. The new hotness drops on March 19th, but you can get a listen to all the new Timberlake tunes right now, thanks to iTunes. That's right--you can stream the entire album, right now, a week early, for free. If you like it, pre-order it for $10.99, and it'll show up in your iTunes library when it's released next week.
One thing to note, when streaming The 20/20 Experience, you have to listen to it in the order that it is put together. In other words, you don't get to skip or repeat tracks or anything like that. Hit the link and grab a listen.
Read More

| The 20/20 Experience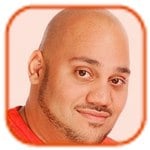 Posted by Andru Edwards Categories: Features, Home Entertainment, Music, Product Reviews, Videos, Wireless / WiFi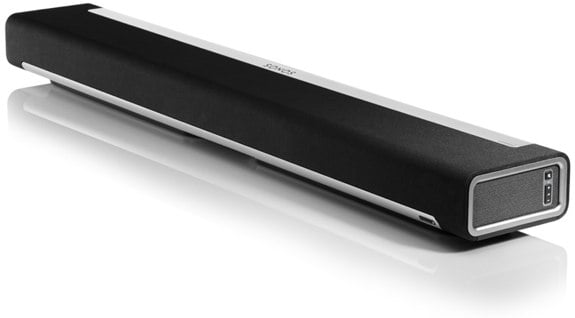 The Sonos Playbar is a product that filled us with excitement when it was announced, and we are back with our Playbar review. With the Playbar, Sonos enters the home theater market with a pretty sound strategy--provide a soundbar that puts out a 3.0 sound signal, and allow it to be paired with the Sonos SUB for those who want 3.1 sound…then, make it even better by allowing two Sonos PLAY:3 speakers to be used as a full on 5.1 surround sound system.
Of course, for the ultimate Sonos 5.1 setup, you'll have to pay an additional $699 for the SUB and $598 for the two PLAY:3 units, an additional $1,397 above the $699 price of the Playbar. So, while we will touch on the 3.1 and 5.1 configurations, we are here to bring you a Sonos Playbar review that focuses on the standalone abilities of the ambitious soundbar. Has it been worth the wait? We explore the answer in our full Playbar review--read on.
Click to continue reading Sonos Playbar review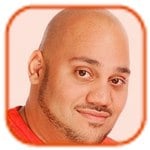 Posted by Andru Edwards Categories: Corporate News, Music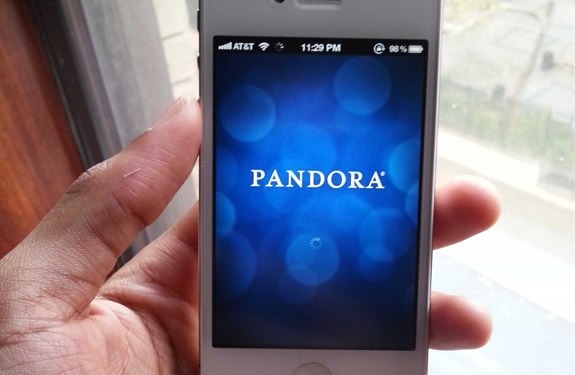 If you love listening to Pandora when you're on the go, you may have to start paying up. Pandora has announced that it will now be capping mobile users to 40 hours of listening per month. If you reach that cap, the music will stop, and you'll need to pay a fee of $.99 if you'd like to continue listening for the remainder of the month. The reason behind this is the rising costs of the per-track royalty rates that Pandora has to pay.
"Pandora's per-track royalty rates have increased more than 25% over the last 3 years, including 9% in 2013 alone and are scheduled to increase an additional 16% over the next two years. After a close look at our overall listening, a 40-hour-per-month mobile listening limit allows us to manage these escalating costs with minimal listener disruption."
Pandora says this should only affect about 4% of its users, so it shouldn't be a huge deal. Subscribers to the Pandora One service, which eliminated the ads altogether for $36 per year, are not affected.
Read More

| Pandora

© Gear Live Inc. – User-posted content, unless source is quoted, is licensed under a Creative Commons Public Domain License. Gear Live graphics, logos, designs, page headers, button icons, videos, articles, blogs, forums, scripts and other service names are the trademarks of Gear Live Inc.