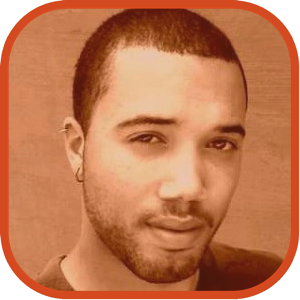 Posted by John Kilhefner Categories: Movies, Video Games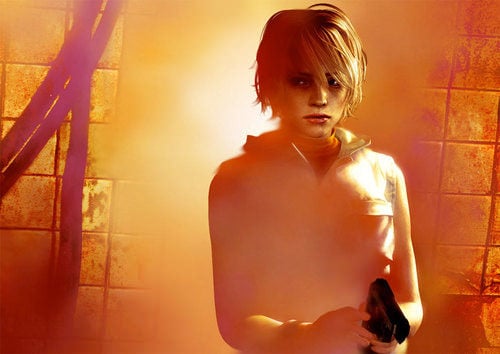 Silent Hill is returning to theaters, but this time with a Michael J. Bassett penned script instead of Roger Avary. The flick will be based off one of the more popular Silent Hill games, Silent Hill 3, revolving around Heather Mason and her search for her father.
The official synopsis of the film reads: "For years, Heather Mason and her father have been on the run, always one step ahead of dangerous forces that she doesn't fully understand. Now on the eve of her 18th birthday, plagued by terrifying nightmares and the disappearance of her father, Heather discovers she's not who she thinks she is. The revelation leads her deeper into a demonic world that threatens to trap her in Silent Hill forever."
Also, this Silent Hill film looks to take advantage of the 3D craze, and inject a little more stereoscopic into your life (as if you needed anymore).
Read More

| Kotaku via Hell Descent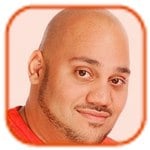 Posted by Andru Edwards Categories: HDTV, Home Entertainment, Movies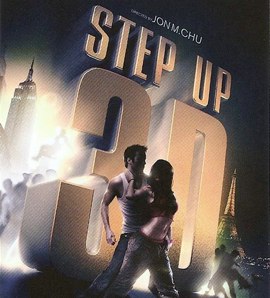 If you're a Verizon FiOS TV customer, you'll be getting access to 3D movies on demand starting next month. Starting on November 16th with the premiere of Cats & Dogs: Revenge of Kitty Galore, you'll have eight 3D movies to watch in November:
Chicken Little
Bolt
Meet the Robinsons
Journey to the Center of the Earth
Under the Sea
Deep Sea
NASCAR
Then, December bring two more to the lineup with A Christmas Carol and Step Up 3D. Of course, in addition to having an HD set top box, you'll also need a 3D-compatible television and glasses to take part in the festivities.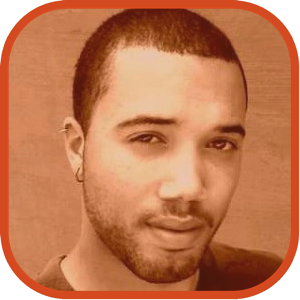 Posted by John Kilhefner Categories: Movies, Video Games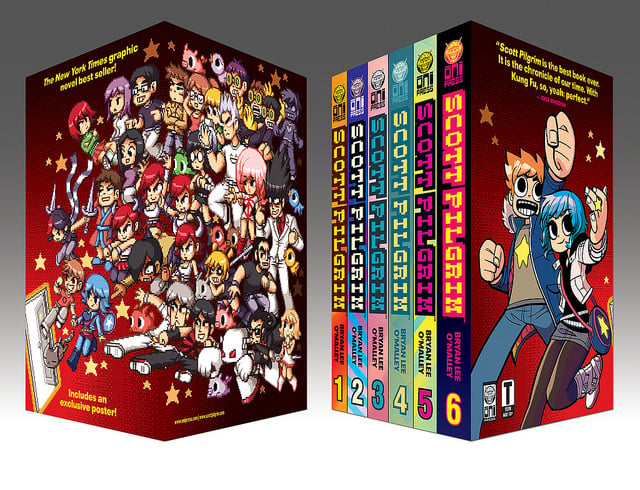 In addition to Scott Pilgrim vs. The World hitting Blu-ray and DVD November 9th, fans of the totally awesome adventures of Mr. Pilgrim can get their fix on a brand new box set for the six volume graphic novel set, as well as DLC for the Scott Pilgrim video game.
The box set was revealed on creator Bryan Lee O'Malley's website. The artwork of which was done by none other than the famous pixel artist who also worked on the video game - Paul Robertson. The box set will be available in North America only on November 3, and can be sold seperately to those who already own all six volumes.
As for the DLC, two new modes (Dodgeball and Battle Royal) have been added, as well as new character Knives Chau. The pack will be available early Novemeber on Xbox Live for 160 MP, or $1.99 on PSN.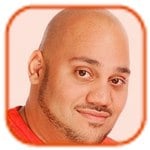 Posted by Andru Edwards Categories: Corporate News, Home Entertainment, Movies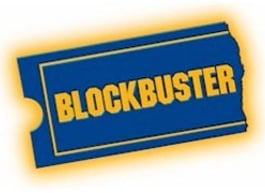 What's the easiest way for a behemoth of a company, like Blockbuster, that seemingly owns its market segment to die? Being unwilling to change with the times. Note, I said unwilling, not unable. With the amount of money that Blockbuster was bringing in during the VHS-to-DVD transition, you'd think that they'd have better planned for the future—especially when Netflix arrived on the scene 13 years ago. Instead, the company was too brash and egotistical to realize that their business model would be in need of a major overhaul, and now they are paying for it. Today Blockbuster filed for bankruptcy. At this point, they don't plan to shut down any stores or anything…but hey, Hollywood Video went bankrupt this past February, and a few months later, they shuttered operations completely. Just looking at what Blockbuster currently offers by way of online on-demand viewing, we wouldn't be surprised (although we'd be saddened) if they were gone within 24 months.
What do you think? Any Blockbuster die-hards still around out there?
Read More

| Ars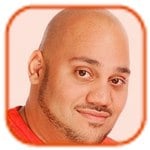 Posted by Andru Edwards Categories: HDTV, Home Entertainment, Movies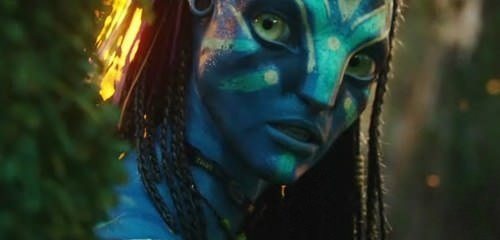 If you own a 3D HDTV and have been waiting for Avatar 3D to drop on Blu-ray, it looks like you'll have to wait a bit longer than originally planned if you don't own a Panasonic Viera model television. The long-awaited title is the first 3D Blu-ray movie that will get serious attention from home theater enthusiasts, and is seemingly a huge opportunity to sell consumers on the technology, so it's pretty disappointing that Panasonic scored this timed exclusive that will keep Avatar off of the store shelves for a while. The movie will come bundled with select Viera 3D models, but if you already own one, there will be a way for you to get in on it as well. Look for it before the end of 2010.
Read More

| CNET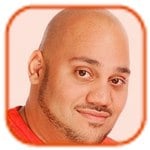 Posted by Andru Edwards Categories: Apple, HDTV, Home Entertainment, Movies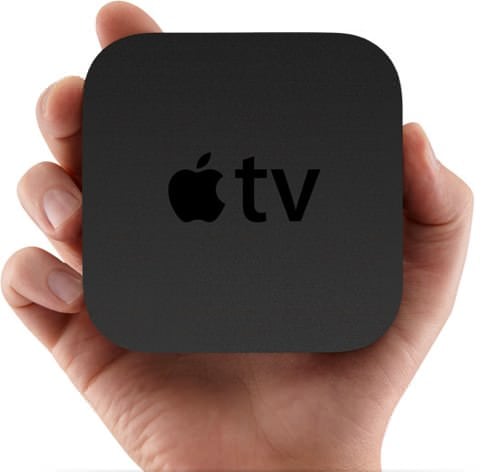 This morning Apple announced their new update to the Apple TV platform at their fall music event. Since the launch of the Apple TV in 2006, Apple has always maintained that the device and platform were just a "hobby." With today's update at the fall music event the focus was on bringing Hollywood movies and TV shows to the device, offering everything in HD, and lowering prices on the content. The new device is 75% smaller, and there's really not much more to say about the actual hardware. However, the changes that most would care about are on the software and service side of things. HD television show rentals are now just $0.99, which is $2 cheaper than they used to be. You can also rent high definition movies, on the day and date that they are available on DVD, for $4.99. If you're a Netflix subscriber, you can use the Apple TV to access your Instant Queue as well.The device focuses on streaming rather than syncing, and will be available at the end of September, in about four weeks. You can pre-order one today for $99.
Read More

| Apple TV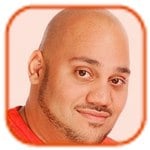 Posted by Andru Edwards Categories: Corporate News, Home Entertainment, Movies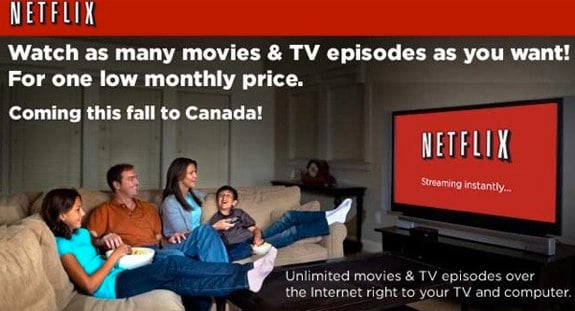 Just a quick heads up to our friends north of the border who've been waiting ever so patiently for Netflix to arrive, while we've been enjoying it here for the better part of 13 years. Netflix has announced that they'll finally be arriving in Canada this fall. You can check out the official Netflix Canada page for more details.
Read More

| Twitter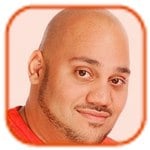 Posted by Andru Edwards Categories: Displays, HDTV, Movies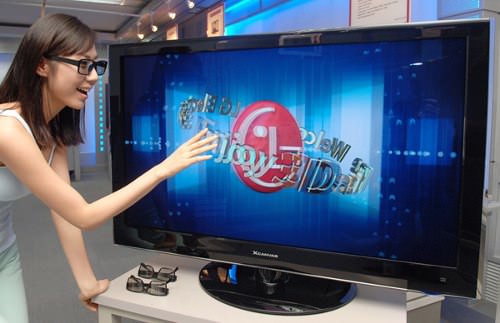 When Nintendo announced the 3DS, they made sure to make the press aware that children should have the 3D effect disabled if they were going to use the handheld console. Manufacturers of 3D HDTV sets have also included warnings that stated that there is a possible health risk to certain viewers, and have provided guidance that children should be limited in their 3D exposure. Year ago, Sega was going to release a 3D virtual reality headset that was quickly and quietly shelved, despite being seen as the future of gaming 15 years ago. Now news has come out that all of these warnings are based on years of research cover ups, and the details are finally being brought out now that 3D entertainment is much more readily available than it was in years past.
In a nutshell, the problem is that children under 7 are still developing their vision, and the 3D effect actually forces you into strabismus, essentially giving yourself temporary lazy eye. Since children are still developing, you run a severe risk of having them end up with permanent strabismus (or, lazy eye.) This is the reason that so many manufacturers want to be overly cautious with the use of 3D as it pertains to children, and it's also a good reason for parents to sit up and take notice as well. Now that 3D HDTVs are on the market, we've gone from having super rare opportunity to view 3D content, to a bunch of animated movies incorporating it (so, 2-6 hours per month, depending on how often you go to those,) to potentially having 3D on in your home on a constant basis.
A lot of higher-ups within the consumer electronics industry point to the fact that the data is 15 years old, and that they may be new factors since the technology has advanced. However, the fact remains that all content that shows a different image to each eye (which is all 3D) forces you into strabismus. More research is needed to find out if 3D HDTV is safe for children, as well as adults, especially for prolonged lengths of time.
Read More

| Audioholics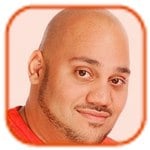 Posted by Andru Edwards Categories: HDTV, Internet, Movies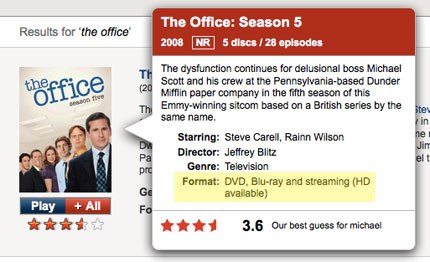 Well, hey, it looks like Netflix has quietly started rolling out HD streaming to PC and Mac clients! If you've been streaming Netflix to a Roku, Xbox 360, Wii, PS3, or any other number of Netflix-connected devices, you've already had the pleasure of watching the higher quality HD feeds. Pc and Mac users, however, had been left out in the cold all this time, being relegated to standard definition viewing. More than half of HD-enabled streaming titles will stream in HD to a computer. To check and see if a title is available in HD, just hover the mouse over the movie art, and look for "HD available" in the Format area.
Read More

| Hacking Netflix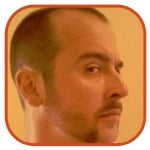 Posted by Finnian Durkan Categories: GPS, Mods / Hacks, Movies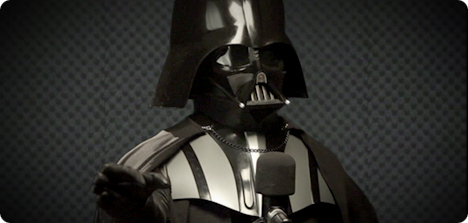 Have you ever wondered what it would be like to be guided to your destination via the dulcet-tones of James Earl Jones breathing through a ventilator? If so, then Tom Tom's announcement of their release of Star Wars voices for their GPS nav systems should make your day, and if not, then you should probably stop reading this right now because you are dead inside. Beginning this month Tom Tom is making one new Star Wars voice available for purchase through August. Following the first available voice, Darth Vader, June will see the release of C-3P0, July will be Yoda, and finally Han Solo will wrap up what will be remembered as The Summer of GPS Nerdyness. For the sake of entertainment, someone should come up with an R2D2 mod, available in September. I would buy it just so that I could get in witty, one-sided conversations with my car during my long road-trips to comic conventions and film festivals by myself. God, I am so alone…
© Gear Live Inc. – User-posted content, unless source is quoted, is licensed under a Creative Commons Public Domain License. Gear Live graphics, logos, designs, page headers, button icons, videos, articles, blogs, forums, scripts and other service names are the trademarks of Gear Live Inc.