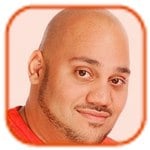 Posted by Andru Edwards Categories: Movies
Many have been waiting to catch the latest from M. Night Shyamalan, The Village, on DVD. Not because it was a good movie or anything, but rather due to the fact that those who saw it in theaters told their friends to wait for it on DVD. You can pick up The Village starting now, along with some nice classics like Leon The Professional and Gilligan's Island. More new releases after the jump.
Click to continue reading DVD Release List: 1/11/05
Posted by Categories: Movies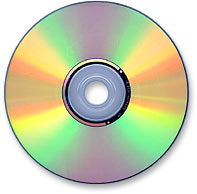 UnderGroundOnline has a new list of the Top 50 DVDs of All Time. Each DVD is accompanied by a short description and what is included on the disk or box set that makes it worthy of a spot on this list. Most DVDs on the list are special editions, as well as a few box sets of trilogies and epic films. The best DVDs on the market often include plenty of easter eggs and hidden features, and have extensive special features or bonus disks. If you are a movie buff, check out the list to see if there are any films that have missed your collection!
Read More

| UGO.com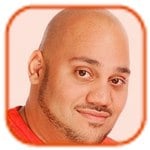 Posted by Andru Edwards Categories: Movies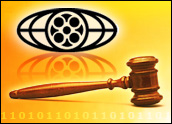 From the "What are they thinking?" department, it appears that the MPAA is going to release a free spyware program that will allow a person to scan a computer to see if there are peer-to-peer programs installed on it. The program is aimed at parents, to aid them in finding out what is on the PC's of their children. In addition to identifying P2P programs, the software will also identify if songs or films have been downloaded. The application will also guide the user in removing material or programs. Sounds nice, until they admit that the software does not distinguish between songs and content that have been legally downloaded and those that may be illegal. So youngsters, time to back up your iTunes collections!
Posted by Hector Martinez Categories: Movies
Motion capture has been explained a million times on past DVD extras. The interesting thing about about "The Polar Express" was that Tom Hanks supplied the motions for
four
of the characters: a hobo, a boy, the conductor and Santa himself. Plus, they used 152 miniature motion capture sensors to capture facial movements as well. They've been hyping the "breakthrough" technology to publications for weeks before the release. Sure enough, the vistas and the animation has been heralded as stunning, except for a problem with unnaturally "dead-looking" eyes of the characters. We think that the box office results have been hampered by the marketing potential of the story, plus stiff competition. Last weekend, the film brought in only about half the box office results of The Incredibles, which was then running on its 2nd week.
Click here to discuss this story on the Gear Live Message Boards.
Read More

| CNN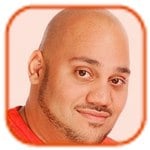 Posted by Andru Edwards Categories: Movies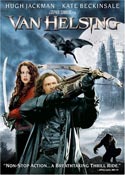 This week is a little light on the cool movies with good special effects meter. I mean, you have Van Helsing which utilized some nice effects, but the movie was horrible (wasn't it?). Then you have others like Xena, which just sucked altogether. Oh hell, go pick up
Arrested Development
. It might not be a movie, but you can at least let out a few laughs.
Click to continue reading DVD Release List: 10/19/04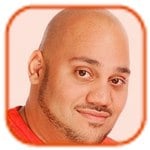 Posted by Andru Edwards Categories: Movies

Today's DVD Release List might seem a bit skimpy at first, until you take a closer look. Then you realize that all these releases are ho-hum, with the exception of the fourth season of CSI. That is unless you like overdone comedies (like The Nutty Professor), or overdramatic dramas (like The Day After Tomorrow). Enjoy!
Click to continue reading DVD Release List: 10/12/04
Posted by Hector Martinez Categories: Movies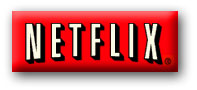 Seems like a match made in heaven, right? According to USA Today, the two companies are joining forces to deliver movies on demand to TiVo's set-top boxes via the interent. Netflix is really playing its cards right though, by stating that the deal will not be exclusive to just TiVo. They would be free to deliver movies to other boxes, including those offered by cable and satellite companies. While this will certainly help cut down on all the DVD skipping we get from the scratches on shipped discs, we're also wary of the waiting time it would take for movies to be downloaded to the box, which might be as long as the movie itself.
Click here to discuss this story on the Gear Live Message Boards.
Read More

| USA Today
Posted by Hector Martinez Categories: Movies, Portable Audio / Video, Product Reviews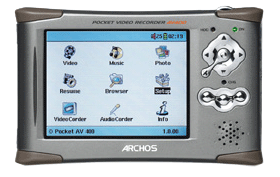 There's something to be said for the promise of convergence. Having
one single
device that handles multiple tasks will save you carrying space at the very least. At its best, you can save serious dough when a unit is more than the some of its parts. Today, Gear Live takes a look at
Archos' latest offering
, the AV400, a DVR-like recorder that also allows you to view photos and play music. Click below to see how this $550 device stacks up in terms of functionality and usability.
Click here to discuss this story on the Gear Live Message Boards.
Click to continue reading Archos AV400 Video Recorder Review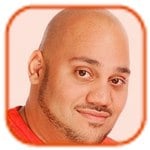 Posted by Andru Edwards Categories: Movies
Obviously, the big release today stars Lindsay Lohan in Mean Girls. Oh, what? The Star Wars Trilogy came out today also? Crap. Always the last to know. Either way, whether you are hopelessly in love or getting ready to head to your next fan club convention, this week the movie industry has got you covered. Click the link for more of this weeks DVD releases.
Click to continue reading DVD Release List: 9/21/2004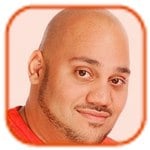 Posted by Andru Edwards Categories: Movies
The folks at Downhill Battle have launched the Save Betamax campaign, which included a National Call In Day on September 14. While the official Call In Day is over, we can still make a difference with phone calls, letters, and emails to our local state representatives. What is the deal with Betamax? It's like this:
Many years ago, the entertainment industry tried to do away with VCR's citing that it was illegal to make unauthorized copies of their material. Courts decided that there were many legal advantages to the technology, despite the fact that few might abuse it. They let it stick. Betamax gaded away because the VHS standard beat it out, however, the court decision stands to this day. The Betamax ruling is the only thing that protects your right to own a VCR, tape recorder, CD-burner, DVD-burner,
iPod
, or TiVo.
With the recent Induce Act, lobbyists are trying to get the Betamax decision overturned, which would create a huge liability for any business that makes products which can copy sound or video. It would give the entertainment industry the power to essentially veto new technology. Want to help keep our precious tech moving forward? Check out
savebetamax.org
.
© Gear Live Inc. – User-posted content, unless source is quoted, is licensed under a Creative Commons Public Domain License. Gear Live graphics, logos, designs, page headers, button icons, videos, articles, blogs, forums, scripts and other service names are the trademarks of Gear Live Inc.