Posted by Oscar M. Cantu Categories: Movies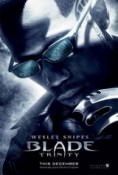 This week's list is all bloodied up thanks to the vampire hunter Blade. The third part in the Blade series, this one is full of action coupled with the occasional witty lines. If you were a fan of the previous two or a fan of the comic book, then this one should definitely be on your list for this week. If Blade: Trinity is too bloody for your taste, then check out Jim Carrey in Lemony Snicket's A Series of Unfortunate Events. This one is sure to entertain the whole family with a story filled with fantasy and hilarious scenes. Whatever your taste may be, this week there's something for everyone.

Blade: Trinity ~ New Line Home Entertainment
Lemony Snicket's A Series of Unfortunate Events ~ Paramount Pictures
Wild Things: Diamonds in the Rough ~ Columbia TriStar
Darkness ~ Dimension Films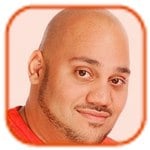 Posted by Andru Edwards Categories: Corporate News, Movies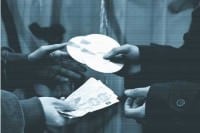 The New York Post, which is not the most accurate source in the world, is reporting that the Motion Picture Association of America might have possibly tipped of the NYPD to the locations of illegal street vendors selling pirated versions of their movies. Nothing wrong with that. The sticky part is that it is being reported that they then offered gratuities to officers if and when they made the arrests. That is the illegal part. Two officers are currently under investigation, and the MPAA is denying any wrongdoing.
Read More

| NY Post

Posted by Oscar M. Cantu Categories: Movies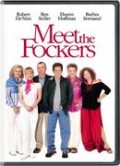 This week's release list is filled with action and comedy – genres sure to appeal to the majority. Topping this week's list is Meet The Fockers. This hilarious sequel to the hit Meet The Parents will keep you entertained from beginning to end. This time we meet Gaylord's (Ben Stiller) parents whom live in Florida and live a completely different lifestyle than Jack's (Robert De Niro). Be sure to pick this one up this week. If action is what you are looking for then House of Flying Daggers is for you. This one comes loaded with great choreography and sharp flying weapons. If you enjoy martial arts films with great directing and visual eye candy, you'll love this one.
Meet The Fockers ~ Universal Pictures


Posted by Jesse Easley Categories: Home Entertainment, Movies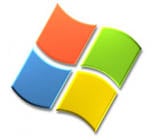 Microsoft and Warner brothers have announced that they will be teaming up to streamline the retail release of high definition movies and TV shows. Warner Brothers will be producing HD-DVDs using Microsoft's VC-1 Standard - Windows Media Player 9. VC-1 is the mandatory codec for HD DVD and Blu-Ray discs. Blair Westlake, the corporate vice president for Microsoft Media, says, "Warner Brothers plan to use VC-1 for the release of HD DVDs presents consumers with exciting new options for watching high-definition content."
Read More

| News.com Article

Posted by Jesse Easley Categories: Movies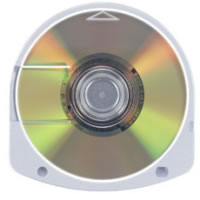 Tired of only having Spider-Man 2 to watch on your PSP? Well, come tomorrow you will have 5 more movies to choose from for your PSP viewing pleasure. The New Release UMD movies are House of Flying Daggers, Hellboy, Resident Evil: Apocalypse, Once Upon a Time in Mexico, and XXX. The price of the UMD's are actually very close (if not equal to) their DVD counterpart, so choose wisely.
Read More

| Amazon.com UMD Movies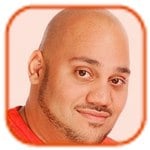 Posted by Andru Edwards Categories: Movies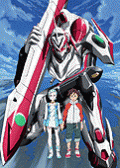 Bandai has announced that the DVD release of Eureka seveN will include a package which includes both the standard DVD version of the feature, along with the Sony PSP UMD version as well. The version with the UMD will cost approximately $12 more than the version without. Compared to the pricing of standalone movie UMD's, these bundle packages could turn out to be a nice bargain.
Read More

| PSP-Vault via Gizmodo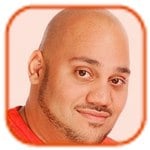 Posted by Andru Edwards Categories: Internet, Movies

It's starting to get hard to keep up with these guys. Google has launched a video upload service, open to anyone and everyone, which seems like it will work with the Google Video indexing product.
The upload program lets you submit videos electronically to Google Video, as long as you own the necessary rights (including copyrights, trademarks, rights of publicity, and any other relevant rights for your content). Just sign up for an account and use our upload tool to send your videos to Google. The program is still in beta so you won't see your videos live on Google Video immediately.
The best part - it looks like if your video gets approved, you can set a fee you would like to charge for others to view it. Obviously Google would get a chunk, but you still get your video out to the masses. Just incredible - imagine what this might do for independent film.
Read More

| Google Video FAQ

Posted by Oscar M. Cantu Categories: Movies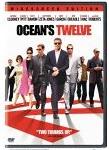 Twelve is this week's number with this week's DVD release list. The sequel to the hit, Ocean's Eleven, builds more in to the story of the original with our favorite heist characters and witty situations. Fans of the first installment are sure to love this entertaining sequel. If drama is what you're looking for, then Hotel Rwanda is what you want to check out. Based on a true story, Hotel Rwanda tells the story of a hotel manager who saved 1,200 Rwandan guests in 1994 during the genocidal conflict between the Hutus and the Tutsis. This one is a must have on your DVD collection.
Ocean's Twelve (Widescreen Edition) ~ Brad Pitt
Hotel Rwanda ~ Terry George
The Bob Newhart Show - The Complete First Season ~ Bob Newhart
Bad Education (Original Uncut NC-17 Edition) ~ Pedro Almodóvar
Magnum, P.I. - The Complete Second Season ~ Sidney Hayers
All in the Family - The Complete Fourth Season ~ Carroll O'Connor
Sledge Hammer! - Season Two ~ Linda Mcgill
MTV - Viva La Bam - The Complete 2nd and 3rd Seasons ~ Bam Margera
Harvey Birdman Attorney at Law, Vol. 1 ~ Vincent Waller
Knight Rider - Season Two ~ Peter Crane

Posted by Oscar M. Cantu Categories: Movies

A hot girl wearing spandex and can kick butt - interesting combination. Jennifer Garner stars in Elektra as the heroine who can kick butt with the best of them. The classic battle between good and evil continues in this expansion to 2003's Daredevil. Be sure to also check out Adam Sandler in Spanglish. Spanglish is the story of an American family and the family of their housekeeper and how they try to cope with the American way of life. This one if sure to entertain the whole family while relaxing after a long day at work or school. Not much else this week.
Elektra ~ 20th Century Fox
Spanglish ~ Sony Pictures Entertainment
Sideways ~ Fox Home Entertainment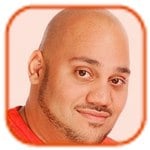 Posted by Andru Edwards Categories: Home Entertainment, Movies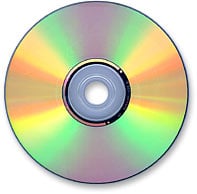 The time is fast approaching when we will all be upgrading to some form of high definition media. After all, us early adopters have been keeping a keen eye on the HD-DVD and Blu-Ray technologies for some time now. There are some cool advancements being made in this arena, and companies have started picking sides on this issue as well. eCoustics has a great article detailing the battle between the two technologies.
Read More

| eCoustics
© Gear Live Inc. – User-posted content, unless source is quoted, is licensed under a Creative Commons Public Domain License. Gear Live graphics, logos, designs, page headers, button icons, videos, articles, blogs, forums, scripts and other service names are the trademarks of Gear Live Inc.