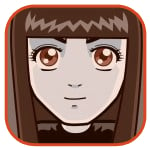 Posted by Sheila Franklin Categories: Google, Internet, Misc. Tech, Software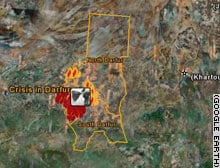 Having reported on Google's being criticized for its mapping coverage after Katrina, we now see that they may be making up for their faux pas. The site, teamed with U.S. Holocaust Memorial Museum, will help call attention to the deplorable conditions in Darfur by mapping high-res satellite images of the area.
The UN estimates that more than 200,000 people have been killed and 2.5 million displaced in the last four years. Google is utilizing tent icons to mark refugee camps and flame icons to represent villages that have been destroyed. Click on one of the flames and you get the village's name and statistics about its devastation. Our kudos to Google Earth for working to uncover a problem that others keep trying to overlook.
Read More

| CNN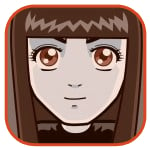 Posted by Sheila Franklin Categories: Corporate News, Google, Internet

In the latest installment of Thailand vs. YouTube, the site has said that it would prefer the country block items as opposed to having the whole site banned.
"While we will not take down videos that do not violate our policies, and will not assist in implementing censorship, we have offered to educate the Thai ministry about YouTube and how it works," said Julie Supan, head of global communications.

The original clip, which was critical of King Bhumibol Adulyadej, was taken off, but was quickly replaced by two others which YouTube will not remove. Minister Sitthichai Pookaiyaudom said his country would consider ending the ban when they have ability to block the offensive pages.

Read More

| USA Today


Posted by Lolita Beckwith Categories: Corporate News, Google, Internet

Here we go again. We recently reported on how YouTube was banned in Turkey (for a few days), due to clips deemed insulting to Turkish leader Mustafa Kemal Ataturk. Prior to that it was Brazil, which banned the website after sexy videos of a Brazilian actress were constantly being uploaded. Now it's Thailand's turn, which has blocked the popular website because of a short, crude clip mocking their king, Bhumibol Adulyadej—after YouTube owner Google refused to remove the clip. Insulting the king is a criminal offense in Thailand, as a Swiss man discovered the hard way last week, after being sentenced 10 years for defacing images of Thailand's monarchy. The offending Thai YouTube clip was viewed more than 16,000 times, and was uploaded by someone using the moniker Paddidda, now one of Thailand's most wanted.
Read More

| New York Times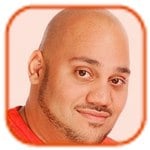 Posted by Andru Edwards Categories: Apple, Features, Google, Software
Google just launched the beta version of Google Desktop for Mac, and we have spent a bit of time getting aquatinted with the new Spotlight competitor. We have put together a full Google Desktop for Mac gallery walkthrough if you just want the visuals, but for those who want our full impressions, read on.
Installing Google Desktop for Mac took a bit more than the standard drag-and-drop affair that most Mac programs boast. Obviously, this is because Google Desktop does a lot of it's work in the background, under the hood. The good thing, though, is that while you wait, you are able to set various preferences for how Google Desktop will operate on your machine.
Click to continue reading Google Desktop for Mac Impressions

Posted by Lolita Beckwith Categories: Google, Wireless / WiFi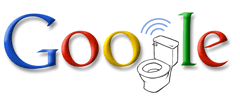 So were you the victim of any April Fool's Day pranks? We certainly were after we innocently went to Google.com the first day of April, and became intrigued by their offer for "Google TiSP", their new FREE in-home WiFi service—utilizing your toilet and plumbing to connect to fiber-optic cable strung through sewage lines. After viewing the photos, our dumbstruck confusion yielded to laughter after we realized that it was all an incredibly elaborate April Fool's Day prank. With detailed diagrams, how-to photos and even a FAQ, it's impressive how much work went into this prank—and we can assure them their efforts didn't go down the drain. If you'd like, check out Google's previous April Fool deceptions, and click the links in the last sentence.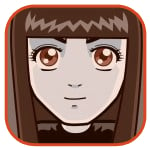 Posted by Sheila Franklin Categories: Google, Internet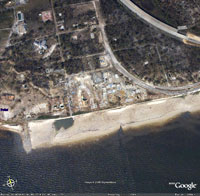 This past Friday, The House Committee on Science and Technology questioned Google on the issue of using outdated images after the devastation of Katrina. Many wanted to see satellite photos after the disaster to see if their homes were damaged, and were sometimes shown the area in only its pre-hurricane state. The committee raised the question that perhaps the company and local officials wanted to show the area's recovery better in a better light.
"Google's use of old imagery appears to be doing the victims of Hurricane Katrina a great injustice by airbrushing history," said subcommittee chairperson Brad Miller.
John Hank, Google's director of satellite maps, wrote in a recent report, "The latest update from one of our information providers substantially improved the imagery detail of the New Orleans area."
We are thinking that maybe they should have widened that data base a tad earlier.
Read More

| AP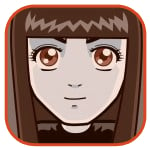 Posted by Sheila Franklin Categories: Corporate News, Google, Internet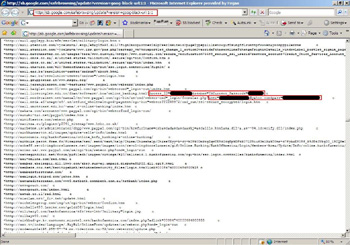 Google hits our headlines once again on the subject of security. They have now promised to provide anonymity to the large amounts of information that they collect from their users. This privacy should lessen the chances that companies, government agencies, or other parties can identify personal information about users behind searches. They have also decided to remove major pieces of identifying information every 18 to 24 months. Although this is good news over the long haul, we are still wary that maybe googling is not the best way to travel on the Internet.
Read More

| ABC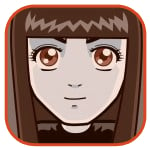 Posted by Sheila Franklin Categories: Corporate News, Google, Internet, Videos

In the continuing struggle with YouTube, Viacom, which is owned by Google, has taken YouTube to court for the astounding sum of $1 billion. Viacom claims that the site has shown 160,000 of its videos without express permission.
"Their business model, which is based on building traffic and selling advertising off of unlicensed content, is clearly illegal and is in obvious conflict with copyright laws," Viacom said.
We're thinking that this may be the first in a long series of lawsuits to get YouTube to respect the legal rights of copywritten material. The list will probably include such companies as GE and NBC. News Corp and Dallas Mavericks owner Mark Cuban have already begun legal proceedings against the media giant.
Read More

| MSN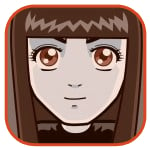 Posted by Sheila Franklin Categories: Google, Internet, Transportation, Video Games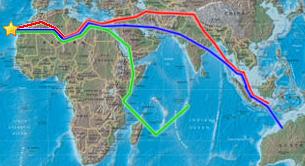 Where do computer geeks go when it's vacation time? They participate in a week long Round-The-World Flight Simulator Race. Teams from AVSim, FlightSim, and Sim-Outhouse race around the world by following specific rules and conditions given to them 24 hours in advance. The race, which began at 10:00 a.m. last Friday, allows the teams to choose their own planes, has a route requirement, features bonus airports, and emergency techniques in case of a plane crash.
If you would like to track the participants' competition this week, you can watch it on Google Earth, check for updates, and even listen in on the banter between the teams. This could start a new trend in vacations, and we're thinking that the holodeck from Star Trek might be the next logical step.
Read More

| Non-PC Geeks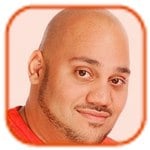 Posted by Andru Edwards Categories: Google, Internet, Microsoft, Mods / Hacks, Transportation, Video Games, Videos
So, my boy Jake Ludington dropped me an email this morning telling me that if I had been home this weekend and answered my phone, I would have been able to take part in this experiment that he was a part of where a group of people got together down in Mountain View, CA, and got their Xbox Live gaming on in a moving vehicle. Of course, Mountain View is the place where Google has blanketed the city in free WiFi, which is how this was all possible in the first place. In order to get it done, they used a Windows XP computer to connect to WiFi, and had the Xbox 360 pick up the shared Internet connection, thus allowing it to jump online for some Rainbow Six and Uno action. Check the video above for the proof.
© Gear Live Inc. – User-posted content, unless source is quoted, is licensed under a Creative Commons Public Domain License. Gear Live graphics, logos, designs, page headers, button icons, videos, articles, blogs, forums, scripts and other service names are the trademarks of Gear Live Inc.