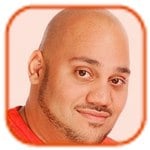 Posted by Andru Edwards Categories: Apple, PC / Laptop, Rumors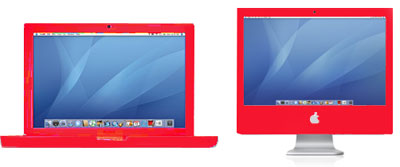 Okay, so a few days ago we had to give props to Apple for launching the RED iPod nano, because we can appreciate a company doing what it can to make the world a better place. Continuing in that trend, the rumor mill has been churning in regards to how Apple might follow up the RED nano. Word on the street is that they may possibly release RED Macbooks and iMacs as well. Our thoughts? Go for it. Seeing people carrying around RED Macbooks would rock our world, as Apple would be giving a portion of the purchase to the Global Fund to help HIV/AIDS afflicted women and children in Africa.
Read More

| ThinkSecret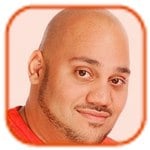 Posted by Andru Edwards Categories: Apple, Microsoft, Portable Audio / Video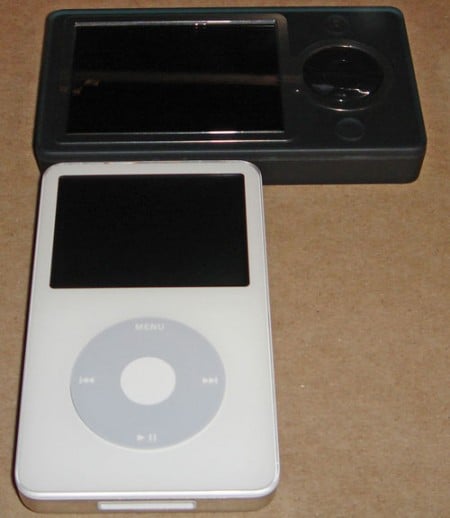 Co-host of Gear Live's video show, The Bleeding Edge, Jake Ludington recently took our Zune video coverage a step further by taking a few images of the device side-by-side next to one of the new 80 GB 5.5G iPods. You will see that the device is quite a bit bigger and thicker (it does house both an FM and WiFi antenna), and that the screen is nice and vibrant. Jake makes mention of the fact that the 30GB Zune is lighter than the 80GB iPod, but we aren't thinking that is as important as how comfortable these things feel in your hand. From our impressions, it wasn't too good.
Read More

| Jake Ludington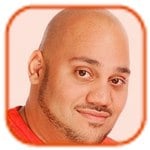 Posted by Andru Edwards Categories: Apple, Movies, Music, Software
Apple has just released iTunes 7.0.1, just over two weeks from the time iTunes 7 was released at the It's Showtime keynote. With all the bugs that have been reported in recent weeks, it's good to see a quick update out of Cupertino. Here are the iTunes 7.0.1 highlights:
With iTunes 7 and the new iTunes Store, preview and purchase high-quality hit movies plus new and classic games designed exclusively for the Fifth Generation iPod. Flip through your collection by album cover with Cover Flow, protect your iTunes library by backing up to CDs or DVDs, and much more.

iTunes 7.0.1 addresses stability and performance issues with Cover Flow, CD importing, iPod syncing, and more.
Good to see the iPod syncing issues have been addressed, along with Cover Flow. You can all stop emailing us about those now.
Read More

| iTunes 7.0.1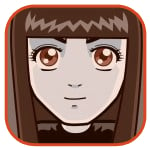 Posted by Sheila Franklin Categories: Apple, Music, Portable Audio / Video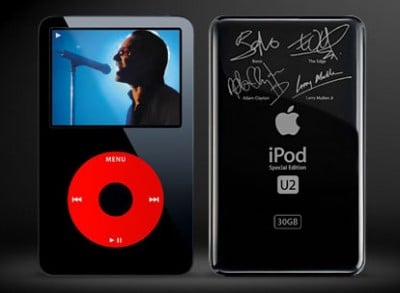 We have good news for all of you U2 groupies. Apple has gone in the closet to quietly drop the price of its U2 iPod Special Edition from $329 to $279, possibly to keep it in line dollarwise with its standard 5G iPod, which retails for $249. This 5.5g iPod features 3.5 hours of video playback, a brighter screen, 640 X 480 game support, quick scroll, and an extended battery playback life of up to 14 hours. It also has 30GB storage space with room for 7,500 songs, up to 25,000 photos, and up to 75 hours of video.
Offered under its new model number (MA664LL/A), the U2 iPod is still stylishly sheik in black with a red click wheel and U2 signatures, and comes with an iTunes Store coupon which is redeemable for a 30-minute package of U2 music and band interviews. We're thinking that for the $30 extra, we'll wait for the Signature Rolling Stones iPod.
Read More

| U2 iPod Product page via iLounge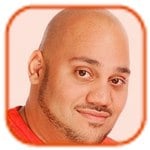 Posted by Andru Edwards Categories: Apple, Features, Portable Audio / Video
We just picked up one of the new 2G iPod nanos for your unboxing pleasure. The little bugger is definitely sexy, and the brighter screen helps out quite a bit. Jump on over to our 2G nano unboxing gallery for a bunch of images, and feel free to let us know what you think. Oh, and why the pink nano? We can't explain it, but while perusing the new models at the Apple Store, this one kept calling our name. Go figure.
Read More

| Pink iPod nano Unboxing Gallery

Posted by Brian Viele Categories: Apple, HDTV, Home Entertainment, Movies, Music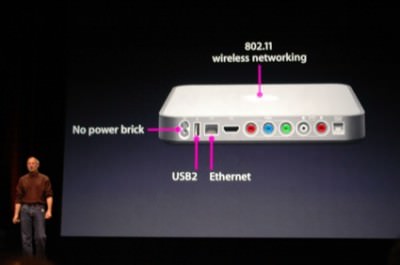 Apple has revealed that it is working on a new set-top box codenamed iTV. At half the size of a Mac Mini, it will look minuscule next to your other HD devices, especially if you opt for a PS3. The iTV will be able to stream HD audio and video from your iPod or PC with connectivity through USB 2.0 and both wired and wireless ethernet.
The iTV is packed with all the expected HD interfaces including HDMI, component RCA video and optical digital audio outputs. Additionally, the iTV is rumored to include the capability to function as a cable box and there is also talk of the possibility of HDTV downloads to the device. Details of these capabilities have not yet been released, but expect to hear more soon since the device is planned to be released in about six months.
Read More

| Daily Tech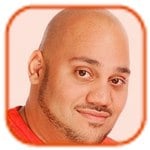 Posted by Andru Edwards Categories: Apple, Design, Portable Audio / Video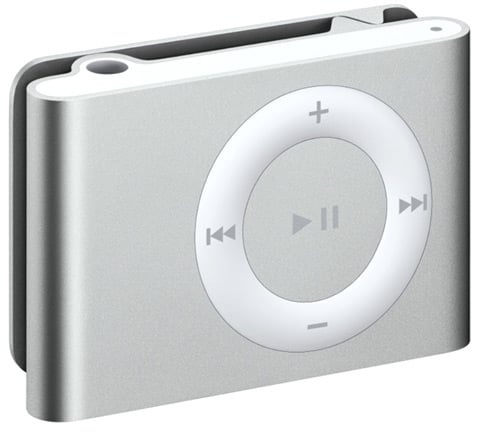 The last iPod update that was announced today was the new second generation iPod shuffle, which they are touting as the "world's smallest MP3 player." Looking at the product, you can't help but agree - this thing is minuscule. The new shuffle comes in an aluminum case, and is about the size of the Apple FM remote. Really, it pretty much just looks like a button. The iPod shuffle has a built-in clip on the back, allowing you to wear it anywhere. Included in the package is a new dock, USB 2.0 compatibility, and is shipped in minimalist packaging. This time around, the shuffle is available exclusively in a 1 GB size, and is available for $79 USD. Apple is taking orders now, and will begin shipping the new shuffles in October 2006.
Read More

| iPod shuffle Product Page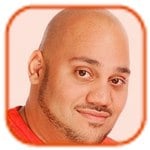 Posted by Andru Edwards Categories: Apple, Portable Audio / Video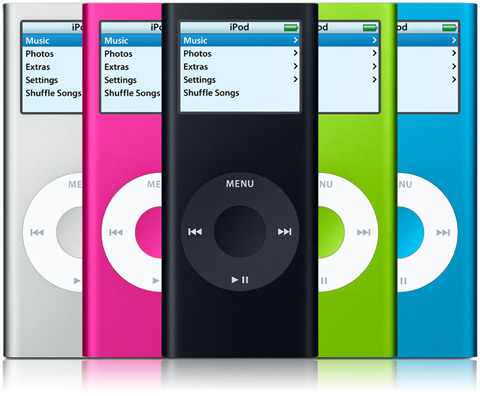 So we all predicted it, and Apple made it real this morning during the keynote. The iPod nano is now available in it's second generation form, sporting an aluminum casing with some great new colors. What's nice about these are that they are even thinner than the original nano units, which is hard to believe because those things were tiny. The new 2GB nanos are available in silver for $149 USD. The 4GB model sells for $199 and is available in silver, green, blue, and pink. Finally, the 8GB $249 model is strictly available in black. Apple has even made the packaging for the nano smaller, resulting in 52% less material usage which makes it nice for the environment. The new second generation iPod nano is available today.
Read More

| iPod nano Product Page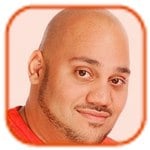 Posted by Andru Edwards Categories: Apple, Portable Audio / Video, Video Games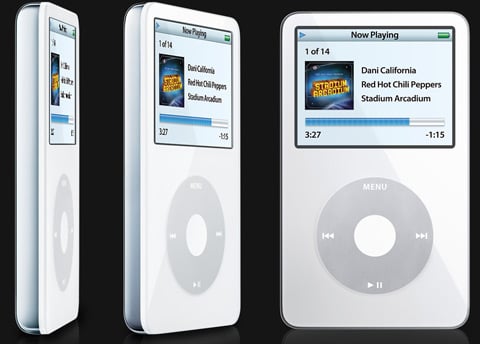 Earlier today in his Apple keynote, Steve Jobs unveiled the newly updated 5th generation iPod. The unfortunate thing, however, is that a 16x9 widescreen model was nowhere to be seen. Instead, the video iPod sees a capacity bump from 60 GB to 80 GB, along with a reduction in price by $50 each, $249 for the 30 GB model, and $349 for the 80 GB model. Yes, the 30 GB iPod costs the same as the new 8 GB nano. The screens on the new iPods are 60% brighter than that of their predecessors, and there is brightness control to boot. That should make viewing movies and video on these iPods a little easier. Battery life sees an improvement as well, with the 30 GB model enjoying 3.5 hours of video playback (14 hours for music) and the 80 GB version hitting 6.5 hours of video playback (20 hours for music.) Software updates include the ability to play games, better search abilities which allow you to type in your query, along with a better scroll experience. The new iPods are available now.
Read More

| iPod Product Page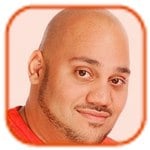 Posted by Andru Edwards Categories: Apple, Corporate News
Here are the highlights from today's Apple Keynote, titled "It's Showtime":
Apple has announced a newly enhanced iPod. The standard iPod gets a 60% brighter screen with brightness control, 3.5 hours of video playback (up from 2 hours), gapless playback, and newly designed iPod headphones. The larger version of the iPod will do 6.5 hours of video playback. The 60GB 30GB iPod will sell for $249, while the 80GB model will sell for $349. Available today.
New games for iPod: The iPod now has purchasable games, which include Bejeweled, Cubis 2, Zuma, Pac Man, Texas Hold 'em, Vortex, and more. They can be purchased in iTunes for $4.99 each. Games will also work on older 5th generation iPods.
New software updates for iPod: There is now a quick scrolling feature using letters, which allows you to jump to anywhere in your library virtually instantly and with more precision.
iPod nano: Second generation iPod nano announced. It looks more like a tiny iPod mini, with an aluminum enclosure for the $149 2GB model, while the larger $199 4GB model sports green, silver, blue, and pink. Finally, the $249 8GB model comes in black. All have a 24-hour battery life. There are also new chargers, lanyards, and armbands. All three iPod nano models are available today.
iPod shuffle: The iPod shuffle also goes 2ng generation today. Sporting a 12-hour battery life, the shuffle now is about the size of the Apple Remote, making it the world's smallest MP3 player. It has a metal body with a white click wheel, and a 1GB capacity. Available in October for $79.
iTunes 7: Library now breaks up and separates different forms of media, and also provides sections for the Store itself and for devices. Apple will now provide album art for any music in your library, even if not purchased through iTunes. The 2006 NFL season will be available for purchase, and video resolution is now bumped up to 640x480 (up from 320x240) in H.264 encoding. Gapless playback is supported in iTunes 7. Even better, you can now sync you iPod content to a second computer!
iTunes Movies: Apple is announcing that they are adding movies to the iTunes Music Store. Starting today, you can purchase films from Disney, Pixar, Touchstone, and Miramax (all of these are Disney owned.) Most titles will cost $9.99. You can pre-order new releases for $12.99 (or pay that price for the first week) - after that, they jump to $14.99. You can pre-order Disney's Cars today. Movies are at near-DVD quality in 640x480 resolution, and you can start watching the movie while it downloads in the background. As for sound, movies have Dolby surround audio. Parental control allows you to block or allow movies by MPAA rating. There are 75 movies available for purchase, and more will be added on a weekly basis. The Movie Store is strictly for the US store for now, but will go Apple hopes to take it International in 2007.
One Last Thing: Wireless Set-top Box: In the first quarter of 2007, Apple will be releasing a wireless set-top box for the television. About half the size of a Mac mini, the box will have integrated USB, 802.11 wireless antennas, HDMI ports, optical audio out, and component video out. Apple is calling it iTV, although that name may not be final. Obviously, it's meant to allow you to stream the video content on your PC to your television, using an interface that seems like an upgraded Front Row, controlled by the Apple Remote. Video startup is instant, and video looks great - close to DVD quality. Expect high-resolution artwork and movie text. The same videos will play on iTunes, your iPod, and now, your TV. The box also allows you to view trailers and other iTunes content directly from the Internet. Steve plays The Incredibles, which is curiously not in 640x480, but rather in widescreen high definition format. A sign of things to come? Apple says the device will work in conjunction with iTunes on both PC and Mac, and will sell for $299 USD, bringing Apple to your den, living room, car, and pocket.
John Legend: Steve Jobs closed the event by introducing John Legend, telling everyone that without the artists, none of this means anything. Legend came out and sang for everyone.
That's it! You can now see all the updates on Apple.com reflecting everything that was talked about today. New iPods, new iTunes, and a lack of Core 2 Duo MacBook Pros.
© Gear Live Inc. – User-posted content, unless source is quoted, is licensed under a Creative Commons Public Domain License. Gear Live graphics, logos, designs, page headers, button icons, videos, articles, blogs, forums, scripts and other service names are the trademarks of Gear Live Inc.