Find Our Latest Video Reviews on YouTube!
If you want to stay on top of all of our video reviews of the latest tech, be sure to check out and subscribe to the Gear Live YouTube channel, hosted by Andru Edwards! It's free!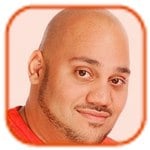 Posted by Andru Edwards Categories: Video Games,

If you are a Halo 2 master in need of some quick cash, then read on. The Twin Galaxies Board of Referees has released their 2005 video game bounties. Put simply, they set forth a massive list of challenges, and if you meet those challenges, you win cash. Here are a couple of examples:
Bounty (93) – Crazy Taxi (Bounty Prize: $100.00) for Sega Dreamcast (DC) Challenge Rating – 4 (out of 5) Challenge: achieve 250 or more "Crazy Throughs" on the mini-game challenge "Crazy Through" Special Rules – player may use any vehicle and driver combination Bounty Prize - $100.00 Bounty Payable Date – ninety (90) days after mailing postmark of successful accomplishment.
Bounty (105) – Halo 2 (Bounty Prize: $250.00) for the Microsoft Xbox Challenge Rating – 5 (out of 5) Challenge: fastest completion of the entire game on "Legendary" difficulty, without losing a life, in single player mode Rules and Settings – player may use any weapons and/or vehicles found. Special Rule: Usage of the "Envy Skull" to attain permanent invisibility defeats the spirit of the game and is a banned tactic. Bounty Prize - $250.00 Bounty Payable Date – January 31st, 2006.
As you can see, if you are good, you can walk away with a lot of money. Check out the full list at the Twin Galaxies site.
Read More

| Twin Galaxies Bounty List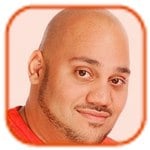 Posted by Andru Edwards Categories: Corporate News, Video Games,

EA has been on a rampage as of late. First, they sign an exclusive deal with the NFL giving them sole rights to make games based on the NFL for the next five years. Then they do the same with the AFL for four years. Now, it seems they pulled off the coupe de grace - EA has signed an exclusive deal with ESPN which makes Electronic Arts the only publisher with the ability to make sports games under the ESPN brand. This means that the days of Madden vs ESPN NFL are over. While the deal is signed for 15 years, there is a clause that says that the option of ending it after 10 years is a possibility. Sucks to be Sega right about now.
Read More

| Gamespot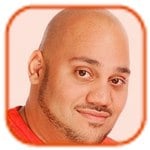 Posted by Andru Edwards Categories: Wearables, Video Games,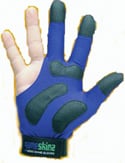 If you have a trouble keeping a nice grip on your controllers, develop insightly blisters after hours of gaming, or just want to look like an all around dork while getting down with your Gamecube, these gloves just might be in order. What are they? Nylon gloves with textured pads on the palms and fingers (two of which are missing). Yay.
Read More

| GameSkinz

Posted by Oscar M. Cantu Categories: Software, Video Games,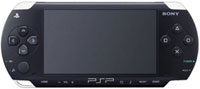 A test update for the PSP has been leaked from a Sony owned web domain. This update includes web browsing, word processing, voice communication and music downloading software among more applications. Sony has not released any information about this update nor is it known if it is fake or the real thing. Installing this update will corrupt your system, however some people have already installed it. You may check out the pictures and video of the installation here. Of course the page is in Japanese, but you can see that the file does work. The full contents of the update include web browsing software, e-mail, word processing, voice communication, scheduling, a text-to-speech application, a program for music download and organization using SonicStage software, and three titles which appear to be new online games. Remember this information is unofficial. Could the reason that Sony is slowing down on the Clie side of things be that the PSP might take its place?
Read More

| Joystiq

Posted by Oscar M. Cantu Categories: Video Games,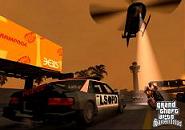 Yes, you did read the title correctly. GTA on the PSP. Now there's yet another reason to add to the top reasons to get a PSP. According to BBC News, this announcement came right after "the UK games industry posted record sales figures." According to these figures, GTA: San Andreas sold more than 1 million copies in the first day that it was on sale. My guess is that this game will be one of the most highly anticipated games for the PSP. What better than to inflict some havoc on some poor defenseless city on your way to work on the subway or while waiting patiently at the doctor's office.
Read More

| BBC News

Posted by Oscar M. Cantu Categories: Video Games,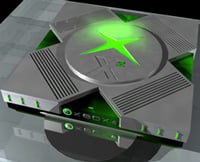 There have been a lot of rumors lately about the Xbox 2. Earlier this month we published a story about some possible information about the Xbox 2. As some of you may know, Team Xbox found a patent about the design of the Xbox 2. Team Xbox has found yet another patent for the Xbox 2. In this patent, Microsoft plans to incorporate data sharing between games. What this means is that game franchises will be able to share data between games. For example, say you are playing game X then get bored of it so you stop playing it. Then X 2 comes out and you play it. Well, X and X 2 then share information with each other that is used between both games. If you want to unlock some feature in X 2, then a certain mission needs to be completed in X. Also, while playing X you might even get hints for X 2. Now all of this is speculation of what Microsoft wants to do, but many questions remain. Will this put an end to boring or unfinished games? Does this mean that the Xbox 2 will have removable storage?
Read More

| TeamXbox.com

Posted by Oscar M. Cantu Categories: Video Games,

On December 14, 2004 we told you about EA getting an exclusive NFL license. EA has done it again, this time with the AFL. The Arena Football League and Electronics Arts will be producing an AFL video games very soon. Over the next four years, EA and the AFL will be working together to properly market and inform the media of the new AFL games, the first of which will be launched at the start of the 2006 AFL season. What has happened with competition and variety? Seems like these days, its all about getting the license agreements first.
Read More

| TeamXbox.com

Posted by Oscar M. Cantu Categories: Video Games,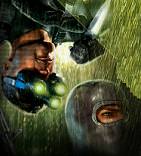 Ubi Soft has released a new trailer of its highly anticipated game, Splinter Cell: Chaos Theory. The streaming video is available here courtesy of TeamXbox.com. If you prefer to download the trailer, it is available here. If you are not familiar with this title, the following is the story line taken from the official Chaos Theory web site.
"Japan's creation of an Information Self Defense Force is deemed a violation of international law and of their own Constitution and ignites rising tensions between Japan, China and North Korea. Facing North Korean and Chinese blockades of shipping across the Korea Strait, Japan requests US assistance in accordance with American obligations under Article 9 of the Japanese Post War Constitution.
Mounting evidence gathered by the I-SDF indicates that the devastation of the Japanese economy on the now infamous 'Black Gold Day' may have been caused by intentional Information Warfare attacks. As nations begin to mobilize and the United States activates the USS Clarence E Walsh, the world's premiere Electronic and Information Warfare platform and dispatches her to the region, Third Echelon gets wind of a small and seemingly unrelated incident that may end up having global repercussions…"
The trailer really does a great job at building hype by focusing on the multi player aspects of Ubi Soft's latest espionage video game. Splinter Cell: Chaos Theory will be released March 30, 2005. Be sure to check out. Perhaps I'll see you online. Or should I say, I'll see you, but you won't see me.
Read More

| TeamXbox.com
Posted by Categories: Video Games,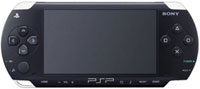 The months of waiting are about to come to an end. Sony announced at the Consumer Electronics Show that the PSP is on schedule to be released in the United States in March. The pricepoint will be under $200, which is sure to calm the nerves of some people worried about the system costing too much. Sony hopes to take down Nintendo's own portable, the DS, which was released in December.
Read More

| GameShout
Posted by Categories: PC / Laptop, Video Games,

Nyko seems to have decided to make excellent accessories for the world's most desired items. More CES announcements from the company include a bundle package for the Nintendo DS with screen protectors, a lit stylus, a soft case and charger grips with rechargable batteries. The PSP gets a water and shock proof alluminum recharger case in one package and a case and stand with hifi speakers in another package. Xbox users will have a choice of headsets or a pair of wireless controllers with vibration packs (also PS2 compatible). Even PC gamers are included with a convenient port extender which brings ports and jacks to the front of the machine for easier swap outs.


Read More

| Nyko
© Gear Live Inc. – User-posted content, unless source is quoted, is licensed under a Creative Commons Public Domain License. Gear Live graphics, logos, designs, page headers, button icons, videos, articles, blogs, forums, scripts and other service names are the trademarks of Gear Live Inc.