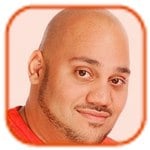 Posted by Andru Edwards Categories: Corporate News, Misc. Tech, PC / Laptop, Video Games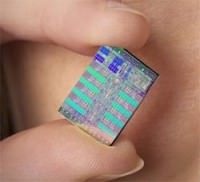 Big news out of the STI camp today, as they finally took the wraps off of the Cell processor that we have heard so much about over the past year as it relates to the Playstation 3. However, what you may not have known is that the Cell will have a major impact on much more than just the videogame industry. You see, the Cell is a major evolution in processor technology, and companies like Intel, AMD, nVidia, ATI are all taking watch. STI just one upped them all in a major way. I have taken the liberty of rounding up some of the more interesting articles from all over the interweb that will help you understand just what the Cell is all about:
Tom's Hardware
Forbes
PC World
Times Online UK Cell Q&A

Posted by Oscar M. Cantu Categories: Corporate News, Video Games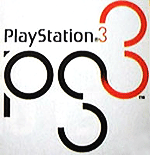 Alright all you Playstation fanboys - you will not have to wait until E3 to catch a glimpse of Sony's highly anticipated next generation console. Sony's Playstation 3 will be unveiled at an unspecified event sometime before May 18, 2005. Sony representatives confirmed that they will have an event planned where they will premier the PS3, but haven't given the specifics. The race between next generation gaming systems is beginning to heat up and will only continue to do so as we approach E3.
Read More

| GameSpot
Posted by Hector Martinez Categories: Features, Video Games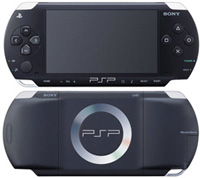 We've had a tremendous response to our last article on the PSP…so much so that we had to write about Sony's upcoming handeld again. But in the spirit of objectivity, we're obligated to show you the other side of the coin…the side Sony doesn't want you to see. As much as the PSP has been praised, we're not blind to its faults. In fact, people may have more reasons to hate it than to love it come March 24th.
By the way, do you have thoughts on whether the DS or PSP is the better platform? If so, chime in on the forums.
Click to continue reading Why Sony's PSP Will Suck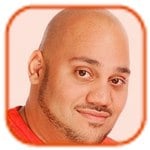 Posted by Andru Edwards Categories: Corporate News, Video Games

This one is for all you Nintendo fans out there - it looks like the company is planning to open up a Nintendo branded concept store at Rockeffeller Center, NY. A quick look at Nintendo's jobs page at their corporate website confirms this, as they are seeking a Retail Store Manager to oversee the new project. Obviously, if this goes well, we may see more NIntendo Stores open across the country similar to the way Apple Stores caught on. This is a bold move by Nintendo, as the company has certainly lost some ground in the United States videogame arena to Microsoft and Sony.
Read More

| Nintendo Careers

Posted by Oscar M. Cantu Categories: Video Games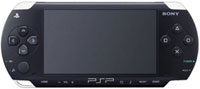 Sony has announced that more than 24 games will launch on March 24th with its latest handheld, Playstation Portable. An additional 23 titles are being developed. At prices as low as $39.99, there something for everyone in this line up.
Ape Escape®: On the Loose, Sony Computer Entertainment America
ATV Offroad Fury®: Blazin' Trails, Sony Computer Entertainment America
Darkstalkers Chronicle™: The Chaos Tower, Capcom
Dynasty Warriors®, KOEI
FIFA 2005, Electronic Arts
Gretzky™ NHL ®, Sony Computer Entertainment America
Lumines™, Ubisoft
Metal Gear Acid™, Konami
MLB™, Sony Computer Entertainment America
MVP Baseball, Electronic Arts
NBA, Sony Computer Entertainment America
NBA Street Showdown, E lectronic Arts
Need for Speed™ Rivals, Electronic Arts
NFL Street 2 Unleashed, Electronic Arts
Rengoku™: Tower of Purgatory, Konami
Ridge Racer™, Namco
Smartbomb, Eidos Interactive
Spider-Man 2™, Activision
Tiger Woods PGA TOUR®, Electronic Arts
Tony Hawk's Underground 2 Remix , Activision
Twisted Metal: Head On™, Sony Computer Entertainment America
Untold Legends: Brotherhood of the Blade , Sony Online Entertainment
Wipeout® Pure, Sony Computer Entertainment America
World Tour Soccer, Sony Computer Entertainment America
Full press release after the jump.
Click to continue reading More Than 24 Titles To Launch With Sony PSP

Posted by Oscar M. Cantu Categories: Video Games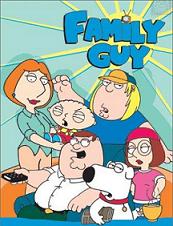 Good news for all you Family Guy fanatics. Twentieth Century Fox announced today that they will allow Take-Two Interactive Software and Airborne Entertainment to produce new Family Guy video games. Take-Two will produce multiple platform video games while Airborne Entertainment will introduce new mobile phone content for enjoyment of the Griffins on the go. The new video game will be a third person action/adventure where players take the role of characters such as Stewie, Brian the Dog, and Peter as they interact with the citizens of Quahog. The expected release will be in 2006. Until we see some updates, we can only assume this will be something like The Simpsons video games as it is a third-person adventure.
Read More

| Team Xbox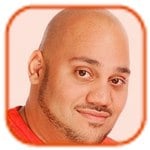 Posted by Andru Edwards Categories: Misc. Tech, Software, Video Games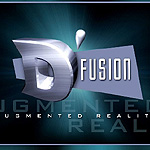 Okay, I know this isn't the Revolution - but we all know that Nintendo has been talking a lot about how they plan to introduce a new way of playing games with their next generation console. Many a gamer has been scratching their head, theorizing on what exactly the technology would bring to the table. As soon as I saw this video, I thought "THAT"S revolutionary." Check it out - Total Immersion's D'Fusion software solution allows for real-time video capture and perfect merges between video streams and 3D objects. All you need is a camera, a few sensors, and a HUD. This turns your world into an immersive gaming experience, where you are IN the game…or where the game is all around you. Words cant really describe this, so just check out the video. What do you think?
Edit: Here is another video file (80 MB)
Posted by Hector Martinez Categories: Corporate News, Portable Audio / Video, Video Games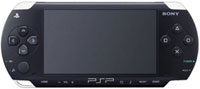 Two big announcements from Sony in just as many days, cool! Sony's much-anticipated new handheld, the PSP, is coming to the US on March 24th. It's coming in Value Pack form only, which includes a 32 MB Memory Stick Duo, headphones with remote control, battery pack, AC adaptor, soft case and cleaning cloth, movie/music/game video sampler UMD disc. Those who have already pre-ordered are getting an extra treat: The first one million PSP Value Packs will include a special UMD video release of the feature film Spider-Man 2 from Sony Pictures Entertainment. Now, ready for the bummer? The price of the Value Pack is going to be $249.99, almost $50-100 more than many expected it to retail for.
Read More

| Yahoo Finance
Posted by Hector Martinez Categories: Video Games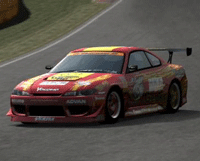 In what has got to be the most shocking bit of news we've heard today, Gran Turismo 4 has been announced for release on February 22 in the United States. Reports had previously confirmed the European release as being next month, so we were wondering what was the hold up stateside. The latest installment of this driving simulation series had been previously scheduled for a release here late last year. Since then, it's been released in Japan and we've waited for what feels like an eternity for additional cars and features to be added. Now we can all go and complain about something else for a change.
Read More

| MySan

Posted by Oscar M. Cantu Categories: Video Games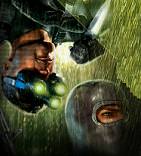 Last month we told you about Splinter Cell: Chaos Theory's multiplayer mode, but what about the single player experience? Team Xbox brings you the latest screen shots and five movies of actual game play of the actual Xbox version and not some developer's version on a PC. The newest installment in the Splinter Cell series looks gorgeous and promises to bring many new features, such as throwing enemies off cliffs and using the real-time weather to your advantage. This game is expected to be released on March 29th, however there is a way you can play it before then. Pick up the March edition of Official Xbox Magazine with the extra CD and you will be able to play the demo version exclusively available to OXM.
Read More

| Team Xbox
© Gear Live Inc. – User-posted content, unless source is quoted, is licensed under a Creative Commons Public Domain License. Gear Live graphics, logos, designs, page headers, button icons, videos, articles, blogs, forums, scripts and other service names are the trademarks of Gear Live Inc.