Posted by Oscar M. Cantu Categories: Video Games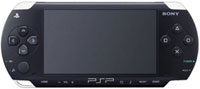 If you are planning to purchase Sony's PSP on March 24th, but have yet to reserve one – you have some hunting to do. According to many people, EB Game stores and Gamestop stores have stopped taking advance orders for Sony's upcoming handheld console. While there are other retailers who still continue to take preorders, the initial PSP shipment is said to be in the 1 million range - and the major outlets will be getting more units than the smaller stores. With the launch date quickly approaching, the hype is rising as fast as these gadgets are selling. Sony has yet to release when their second batch will ship out or how many PSPs will be included.
Read More

| BW Flag

Posted by Oscar M. Cantu Categories: Video Games

MechAssault 2 owners are able to contribute to the next generation gaming console from Microsoft through a survey that allows you to enter a sweepstakes to win some great prizes. One question in particular on the survey is very interesting and confusing at the same time.
"It is important that the next videogame system I purchase connects to my TV wirelessly."


1 2 3 4 5 6 7 8 9


"Strongly Agree Strongly Disagree"
Does Microsoft really mean that the Xbox 360° will connect without wires to your television? As cool as that would be, how will they accomplish this? It does make sense considering that there are rumors about the Xbox 360° coming with wireless controllers right off the get go. However, having the console sit at the center of my living room and have only the power cable coming from it would definitely make for a great conversation starter. Unfortunately, I think we are reading just a little too much into this.
Read More

| Xbox.com

Posted by Oscar M. Cantu Categories: Video Games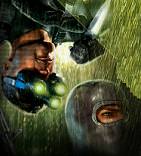 Are you feeling sneaky? If you are having one of those days where you feel like sneaking up on someone and throwing them off a cliff, calm down and read on. Tom's Clancy's latest Splinter Cell installment – Splinter Cell: Chaos Theory - is now available to be downloaded in a demo. This 600MB download allows you to play the Lighthouse level and even allows you to test out the multiplayer game. All without leaving the comfort of your seat or trying hide from authorities.
Worth Playing
3D Gamers
File Shack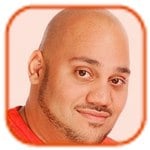 Posted by Andru Edwards Categories: Video Games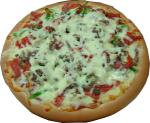 Man, if this is what they mean when they say that 2005 is the year of convergence, then I am all for it. Sony has built a command into EverQuest II that allows the gamer to order pizza in the midst of the game. While playing, one just simply needs to type "/pizza", and an order form will pop up allowing you to put in your address and order. You then continue playing, and Pizza Hut shows up at your door with all that cheesy goodness. If you thought the people that never tore themselves away from the first EverQuest were bad, you ain't seen nothing yet.
Read More

| Joystiq
Posted by Hector Martinez Categories: Software, Video Games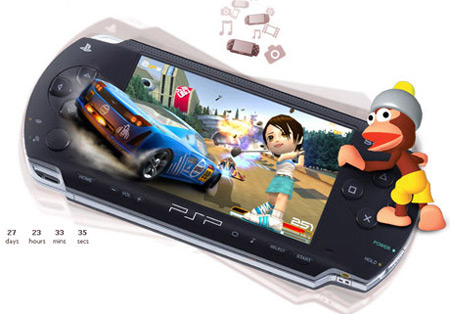 Introducing the coolest way to count down to the US PSP launch: a desktop timer coupled with a sweet PSP background. Here's how to set it up. First you'll need to grab the PSP desktop background image here. Then, you'll need to snag a copy of the Phantim3 countdown program. After installing the program you'll need to replace its default background image with this one, by copying it over to its skins/default directory. Finally, in the same directory, replace the text in the Custom.txt file with the following:
Tahoma
8 84 66 62
111 52
150 52
186 52
222 52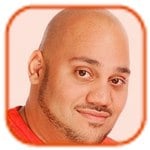 Posted by Andru Edwards Categories: Video Games

Hard to tell, obviously, in this day and age. My guess is that it is a very clever mock up. I wouldn't mind if it was though, just as long as it doesn't end up being
purple
indigo. Does this remind anyone of the Sega Dreamcast? More images after the jump.
Click to continue reading Are These Nintendo Revolution Images?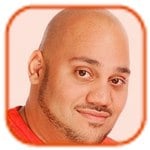 Posted by Andru Edwards Categories: Internet, Video Games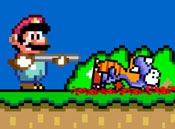 I always thought simply jumping on an enemy's head just couldn't be enough to thwart their efforts - especially when my enemy is a walking dragon! Thanks to Mario Rampage, we can now rest easy knowing that Mario is able to take matters into his own hands the same way they do in the movies. My score? 3075 points, killing 91 enemies and collecting 26 coins. Shine Get!
Play The Game

| Mario Rampage

Posted by Oscar M. Cantu Categories: Video Games

More Xbox 2/360 news, straight from the rumor mill to your screen. We have been telling you that the Xbox 360° will come in at least two packages – one with an included hard drive and one without. According to Engadget's source, Microsoft's next box will definitely include wireless controllers and will have an optional hard drive that will attach to the top of the console "in a really slick way, almost like the hood scoop on a muscle car". Consumers will be able to add the hard drive afterwards without having to take the box apart – confirming at least two versions of the Xbox 360°.
Read More

| Engadget

Posted by Oscar M. Cantu Categories: Video Games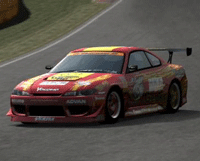 We all love free stuff, and hate high gasoline prices. Now thanks to Sony you can fill up for free. Before you get too excited, this offer is only for residents of Los Angeles, California. The lucky drivers will get a chance to play Sony's latest video game for the PS2: Grand Turismo 4. The event will take place at the Mobile station on Sherman Way in Van Nuys, CA on February 22, from 7 – 9 AM – the same day the game is released. Be sure to show up early since many people are expected to attend.
Read More

| 1UP

Posted by Oscar M. Cantu Categories: Video Games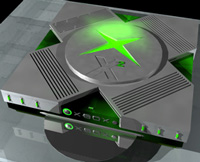 We have been keeping you up to date on the latest Xbox 360° rumors as they appear, but this one takes the cake. Claiming they have an inside source, Kotaku has revealed more Xbox 360° details. If they are right, the next Xbox will certainly look a lot better looking than the first – it will be a sleek silver set top worthy of being a countertop display, have curves instead of angles, and will be able to stand upright much like the PS2. Its side will have an oversized back-lit power button, nicnamed "The Ring of Light". This Xbox will also be easy to customize with the use of colorful designer face plates that simply pop on and off. Even the dashboard will be customizable to fit each user's unique taste. Kotaku was even able to confirm some of the inner workings of the Xbox 360°. The console will feature high definition audio/video, include wireless controllers, and will come in two packages – one with an internal hard drive and another without the hard drive. According to Kotaku's source, Microsoft has not been able to achieve backward compatible functionality on its next box - but they are working on making it happen. This information confirms some rumors that we have been informing you about, but we must stress that this information has to be considered a rumor until official confirmation is made public by Microsoft. Until that day comes, we can drool over these details.
Read More

| Kotaku
© Gear Live Inc. – User-posted content, unless source is quoted, is licensed under a Creative Commons Public Domain License. Gear Live graphics, logos, designs, page headers, button icons, videos, articles, blogs, forums, scripts and other service names are the trademarks of Gear Live Inc.