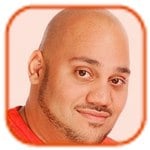 Posted by Andru Edwards Categories: Video Games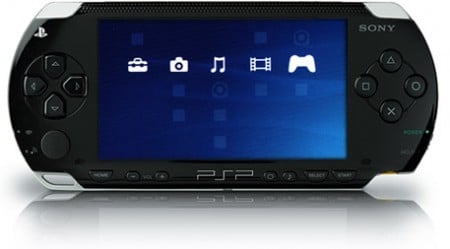 In a moves that makes its impending arrival seem a bit more real, Sony has finally put up an official North American Playstation Portable product page. It isn't much, but hey - it's something.
Read More

| Sony PSP Product Page

Posted by Oscar M. Cantu Categories: Video Games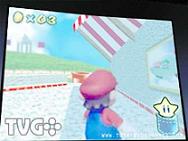 TotalVideoGames has some photos of what might be the next Mario game from Nintendo. No word yet if Nintendo plans to launch the next Mario game for its next generation gaming system, code named Revolution, or if it will grace the Gamecube instead. The have a few more images up at their site, all of which are fuzzy and dim - two indicators that this is probably someone trying to put one over on us.
Read More

| TotalVideoGames

Posted by Oscar M. Cantu Categories: Accessories, Video Games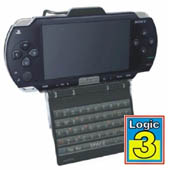 GameSeek will be offering a keyboard attachment for the PSP that doubles as a screen protector. There's not much information or even a feature list on the website, but by the picture you can see it's a small fold-away keyboard. I don't know if I would want to use my PSP as a word processor per se, but this attachment would be handy when surfing the web or jotting down some quick notes. Get your hands on one on May 27th for £19.99.
Read More

| Gameseek

Posted by Oscar M. Cantu Categories: Video Games

The E.S.R.B. has decided to add a new rating to its arsenal – E10+. This rating will be approved for audiences of at least 10 years of age. Seems that they want to be more specific on the age groups each game is tailored for since this rating tag will be for the following video game description:
"moderate amounts of cartoon, fantasy or mild violence, mild language and/or minimal suggestive themes."
Are we getting too specific here? Probably not since most parents are all for ratings, especially since most don't know what most games are even about. All they have to go on when at the store is the box art and the rating sticker. Expect to see the new labels on video games soon.
Read More

| Reuters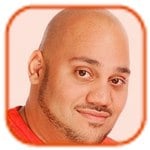 Posted by Andru Edwards Categories: Video Games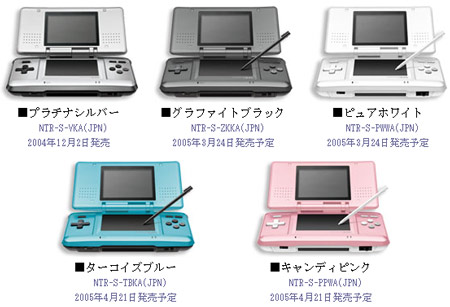 Once again, Japan gets a one up on America in terms of new hardware colors via Nintendo. This time it is in the form of the Nintendo DS. Nintendo has introduced four new colors, adding to the already stylish Platinum Silver. They are Graphite Black, Pure White, Turquoise Blue, and Candy Pink. The white and pink units also have white face buttons, a white backing, and a white stylus (the other new colors still feature the standard black). Will these see the light of day in America? I would imagine so, as Nintendo likes to mix things up over here as well. I just wouldn't expect to see all the colors, as evidenced by their refusal to release many of the special edition Game Boy Advance SP's in the US, as well as the Spice colored Gamecube.
Read More

| Nintendo Japan

Posted by Oscar M. Cantu Categories: Video Games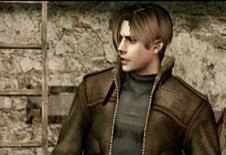 Two more great game creators have joined the Microsoft Game Studios in order to develop Xbox exclusive role-playing games for the Xbox 2/Xbox 360°. Yoshiki Okamoto and Tetsuya Mizuguchi will now be creating the new games for Microsoft Okamoto has been best known for Street Fighter and Resident Evil; however his best talent is his ability to create new game genres. Together with the next generation gaming tools, these industry greats will surely produce games worth anticipating and saving up for. Microsoft has shown in the past weeks that they not only plan to deliver us a high powered gaming system, but also plan on providing what makes a great console – exclusive games that make people want to buy the hardware.
Read More

| TeamXbox

Posted by Oscar M. Cantu Categories: Video Games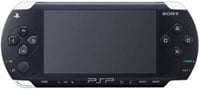 Good news for everyone who has yet to preorder a PSP while hoping to pick one up on March 24th. Sony has now confirmed the availability of 1 million PSPs by launch day. This comes as great news since it was earlier said that the one million systems would not be available until March 31st. This should not stop you from preordering one if you are serious about picking one up come launch day - however, if you feel adventurous go ahead and try to fight the crowd with a now better chance of walking out victorious.
Read More

| Reuters
Posted by Hector Martinez Categories: PC / Laptop, Video Games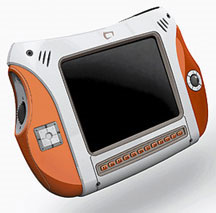 With its 8.4-inch LCD screen, stylus, and ability to play most games designed for the PC, the Rogue prototype gaming pad would run circles around every other handlheld gaming device. It also features an ergonomically designed joystick, a track ball, and trigger buttons. The two Tucsonian creators behind the upgradeable device are looking at a mid-2006 release. Time will tell though, if gamers are willing to pay this kind of money to seriously get their portable game on.
Read More

| Tucson Citizen

Posted by Oscar M. Cantu Categories: Video Games

Everyone wants to know what Hironobu Sakaguchi has in store for us in his initial endeavor at Microsoft. The Japanese version of Xbox.com published an interview with Sakaguchi, and now thanks to Xboxyde English readers may take a gander as well. His visions for the two games he is producing and writing can only be described as astounding. Sakaguchi says in the interview:
"Also, as I said before I want to get away from coming-of-age stories, and create comical or tragic scenes unlike any seen in games before. I'm trying to make something that will feel fresh, and explores the possibilities of interactivity."
Read More

| Xboxyde

Posted by Oscar M. Cantu Categories: Video Games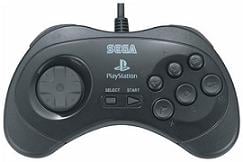 New meets old with this retro controller from Sega. The company has announced a new controller for the Sony Playstation 2 – a Sega Saturn controller reconfigured to work with the PS2. The controller does not have any analog control sticks, and the L1/R1 buttons are relocated to the Z and C button positions. This black controller brings back memories of classic Sega consoles – where much of our time was spent alongside Sonic the Hedgehog. If you miss the Sega Saturn, be sure to pick one of these controllers on March 24th for the cool price of $22. Now bring on the NiGHTS sequel!
Read More

| Gamespot
© Gear Live Inc. – User-posted content, unless source is quoted, is licensed under a Creative Commons Public Domain License. Gear Live graphics, logos, designs, page headers, button icons, videos, articles, blogs, forums, scripts and other service names are the trademarks of Gear Live Inc.