Posted by Oscar M. Cantu Categories: Video Games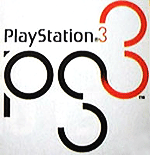 We love video game gossip, especially when it relates to any details about the next generation in console gaming. Last month we told you that the PS3 was rumored to be released before E3 - turns out we got that partially right. According to GameIndustry, Sony will unveil its Playstation 3 to key Sony executives next week at an internal meeting. Sadly, the meeting is exclusive to Sony executives. Sony has stated that the first time the console will be unveiled will be at May's E3.
(Thanks gohan_bcc1!)
Read More

| GameIndustry

Posted by Oscar M. Cantu Categories: Video Games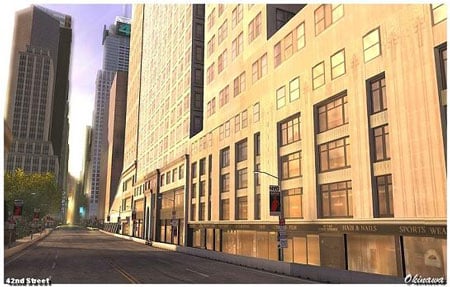 The Big Apple never looked this good in any other game - believe that. Check out these screen shots of New York City from the upcoming Xbox exclusive Forza MotorSport. The pictures even include avenues and district names for reference. However, there is a flaw that comes to mind in terms of accuracy – where is the traffic? This title will be released on May 3, 2005, aiming to compete with the Playstation exclusive Grand Turismo 4.
Read More

| ForzaCentral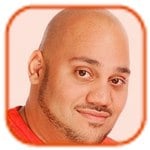 Posted by Andru Edwards Categories: Video Games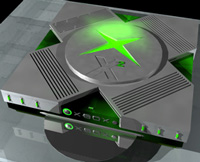 The guys over at Gamespy are one wily bunch. They have managed to scoop us all with their ability to get some nice, solid details on Microsoft's next home console, the Xbox 2/360. Here are just a few of the specs, some of which have already been speculated:
Three 3.0 Ghz PowerPC cores
A post X800 ATi GPU
256 MB RAM
Standard dual layer DVD drive (no HD-DVD or Blu-Ray)
External add-on hard drive (optional)
I am also hearing that the hard drive could possibly turn out to be very iPod-esque. That is to say that is can be connected and disconnected from the Xbox with ease, and used on the go to listen to music. Microsoft is asking developers to ensure that all games run at a minimum of 720p widescreen with Dolby Digital 5.1 sound, with the ability to access Xbox Live.
Read More

| Gamespy
Posted by Hector Martinez Categories: Cell Phones, Video Games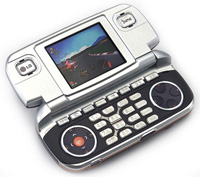 I'm starting to appreciate gaming on a phone. It's always so readily available. Sure the games oftentimes look like crap, but they're quick, fun, and best of all cheap. Looks like handset graphics are really going to improve by leaps and bounds though, as LG's new SV360 contains ATI's Imageon 2300 media processor, giving it the power to render over 10,000 triangles per frame. With that kind of power, they decided to even make the phone interface in 3D. Coming later this year in all it's 320x240 glory, we'll see how the public takes to it, in light of all the Sony/Nintendo handheld action going on.
(Thanks falcoboy7!)
Read More

| Mobile Mag

Posted by Oscar M. Cantu Categories: Corporate News, Video Games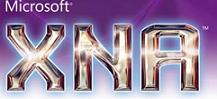 Microsoft has release XNA Studio for video game developers on Monday to ease in the creation of video games for its current console as well as for its next console. The product is meant to help developers exchange code amongst teams in order to speed up development and standardize systems for porting video games from PC to Xbox (2) and vice versa. This means that the tools will be able to assist developers to keep their budget and keep video games from being ridiculously overpriced. According to Microsoft executives, XNA will be help developers keep next generation video games on the same level as the current Xbox video games. We'll just have to keep our eyes wide open during the months to come and see if these promises are fulfilled.
Read More

| CNet

Posted by Oscar M. Cantu Categories: Video Games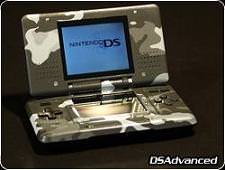 In other related 50 Cent video game gossip - feast your eyes on the rapper's customized Nintendo DS. Apparently 50 Cent wasn't feeling the silver bling of Nintendo's portable console, and settling for a Nintendo DS skin certainly wouldn't be P.I.M.P. The result is a custom made urban camouflaged Nintendo DS that has "G-Unit" emblazoned on the front cover. Now that's gangsta!
Read More

| Advancedmn

Posted by Oscar M. Cantu Categories: Video Games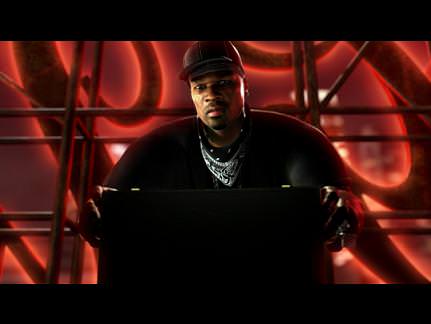 Rapper 50 Cent will be the main character in an upcoming video game set to be released later on this year. Fiddy will be playing himself in 50 Cent: Bulletproof.
50 Cent: Bulletproof will star hip-hop artist 50 Cent, including his likeness and voice. The game will have a plot that focuses on New York's drug underworld, putting players to the task of uncovering an international conspiracy.
Okay so maybe we don't have many details on the game to make it sound better than it looks – however, the game's visuals look great. GameGossip has more screenshots for your viewing pleasure.
Read More

| GameGossip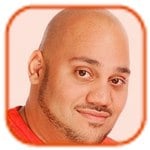 Posted by Andru Edwards Categories: Video Games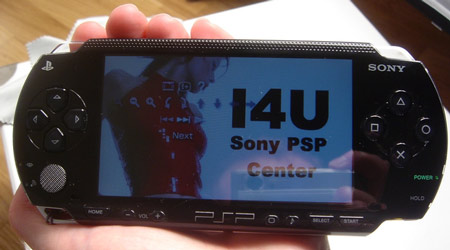 If you still haven't gotten around to getting a decent, up close and personal look at the Sony PSP, we have you covered. Our sibling site, I4U, has just put up a very detailed gallery which gives you a glimpse at every nook and cranny of the soon to be launched (in North America) Sony PSP. Put on a bib - you will drool.
View Gallery

| I4U PSP Gallery

Posted by Oscar M. Cantu Categories: Corporate News, Video Games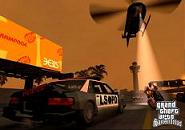 The much anticipated PSP GTA title has been delayed until third quarter 2005. According to their fiscal reports, the title will be set in Liberty City. Whenever they do decide to launch the title, it will sure to be a top seller just as the other GTA titles have been. Also stated in the report is news that the launch of Midnight Club 3: DUB Edition will occur in April for the PS2, Xbox and the PSP. Take-Two interactive promises a great line-up of video games once again this year that are sure to hit the top of the charts.
Read More

| Yahoo!

Posted by Oscar M. Cantu Categories: Video Games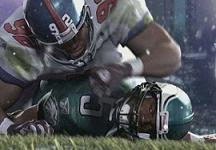 During Sony's annual retailer gathering Destination Playstation, Sega announced that the price of their video games for next generation consoles will most likely start at $59.99. They went on to speculate that EA Sports games could start at a bank-breaking $69.99. That's roughly a $10-$30 price increase from the current pricing scheme. However, if the games are worth it, gamers are sure to cough up the dough – especially when NFL games are EA exclusive. We can probably expect to see something similar to the Platinum Hits category Xbox currently employs to help entice more game sales.
Read More

| Happypuppy
© Gear Live Inc. – User-posted content, unless source is quoted, is licensed under a Creative Commons Public Domain License. Gear Live graphics, logos, designs, page headers, button icons, videos, articles, blogs, forums, scripts and other service names are the trademarks of Gear Live Inc.