Posted by Hector Martinez Categories: Video Games

Ahhh, it's that time of year once again. Time to scour your hard drive to see where you stored that crazy Elf Bowl game you played last Christmas. What's that...oh, you can't find it? Not to fear. The folks at
FreeChristmasScreenSavers
got you covered. I also found the direct link to the zipped file
here
. Hmm, it looks like they even have a
new 3D version
out now. Enjoy, and happy holidays from all of us at Gear Live.
Posted by Hector Martinez Categories: Video Games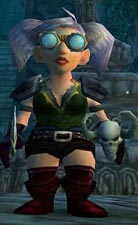 Wired reports that the recently released World of Warcraft is turning out to be one of the more pleasant experiences in MMORPG combat. There's plenty of easy adventuring to be had right from the onset, the environments and your character models are a joy to look at, and the servers even help you level-up your character when you're not playing, so that you can easily catch up with other hardcore players. The game was released last week, and has already
shattered records
with over 240,000 units sold on its first day. Personally I'm still staying away, since I already have enough time-consuming but enjoyable things on my list.
Read More

| Wired News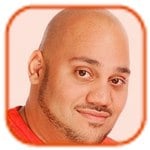 Posted by Andru Edwards Categories: Video Games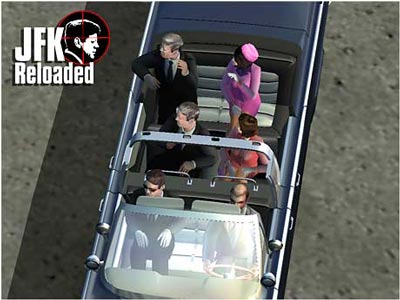 If you have ever wanted to step into the shoes of Lee Harvey Oswald, now you can. JFK Reloaded has just stolen all the controversy that Grand Theft Auto: San Andreas was enjoying just a week ago. In the game, your goal is to recreate the shot fired by Mr. Oswald, assassinating John F. Kennedy while he is riding in his motorcade. Most disturbing? You can win up to $100,000.00 USD if you can accurately kill Kennedy in the same way concluded in the Warren Commission report. Thankfully, this game is only available on PC - we won't be seeing this on the any home consoles or in stores. It has
recently been condemned
by the Kennedy Family.
Read More

| JFK Reloaded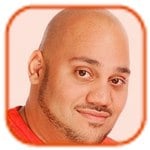 Posted by Andru Edwards Categories: Video Games
With the release of Nintendo's newest game console this Sunday, we thought it was time to show you what all the hype was about. In just a few days, the Nintendo DS will become the proverbial talk of the videogame town. Check out images of the new console, along with a bunch of games you will soon be able to grab. It is, indeed, good to touch.
Click to continue reading Nintendo DS Blowout!
Posted by Hector Martinez Categories: Video Games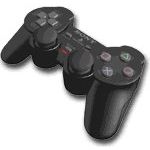 We love our games as much as we love our gear, and this year has the makings of being the best one for gamers ever. There's been a huge focus on producing triple-A quality software across all platforms, and a touch of creativity in the handheld arena as well. Some standout 2004 titles: ESPN2K5, Burnout 3, Halo 2, NBA Live 2005, Doom 3, GTA: San Andreas, GT4, Prince of Persia 2, Unreal 2004, Metroid Prime 2, and Ratchet & Clank 3. On a limited budget, many gamers will have to spread the love into next year, when prices are lowered after the holiday rush. But then in early 2005 we'll have the PSP to deal with. D'oh!
Click here to discuss this story on the Gear Live Message Boards.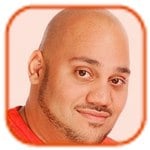 Posted by Andru Edwards Categories: Video Games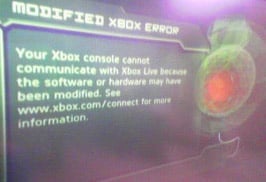 Those of us, um, I mean those of you with modified XBOX's who were looking forward to fragging your friends in Halo 2, Microsoft has finally caught on. Right as Halo 2 launched, Microsoft updated the XBOX Live service to identify users who are trying to connect with a modified XBOX and block them from the service. If you try to connect, it simply won't work - even on boxes that have mod chips that can be switched off. If you go into the network troubleshooter, you will see the error that reads "Your Xbox console cannot communicate with Xbox Live because the software or hardware may have been modified". Damn.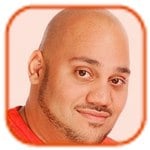 Posted by Andru Edwards Categories: Video Games
I would take this one with a grain of salt until we get more solid evidence, but The Inquirer is reporting that Microsoft plans to release three versions of the upcoming XBOX sequel. There has been talk lately that the big M was thinking about removing the hard drive to bring down the cost of the next system, however it seems that they may be planning to actually release three versions of the XBOX 2. The first would be the standard game console, sans the hard drive. There would also be an XBOX 2 HD, which would include the hard drive along with some PVR functionality. Apparently, these two would launch in Fall 2005. Then in 2006 (probably around the time of the PlayStation 3 and Nintendo Revolution launch) Microsoft would release yet another version of the XBOX. This one is said to be a full blown PC with XBOX 2 capabilities out of the box. It would have a monitor, CD burner, and all the other PC fanfare - I am guessing this will be very close to being just a Media Center PC that plays XBOX games, and I expect it to sell similarly as well as the MCPC product line does - not very well.
Read More

| The Inquirer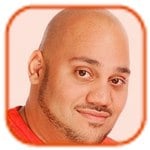 Posted by Andru Edwards Categories: Video Games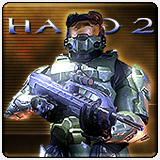 Well, the hour has arrived.
Halo 2
is now officially here - at least on the East Coast for the time being. If you want to be technical about this, the game has officially been available in New Zealand for about 20 hours now. But I digress. Your favorite video game stores will be holding
special midnight launch openings
, some with special guests and music, to celebrate the release of what has turned out to be this years most widely anticipated game.
RELATED:
Halo 2 Reviews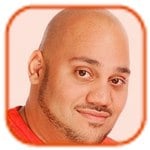 Posted by Andru Edwards Categories: Video Games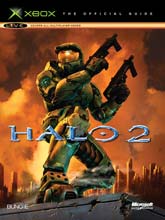 Halo 2
reviews are
starting to
come in
and so far the game seems to be living up to the massive hype created. With several national chains holding midnight openings for the games release on November 9, and some even booking entertainment to add to the party atmosphere, this game is sure to be one of the biggest selling games of all time. Halo 2 includes a stellar single player experience, along with a new online play feature. As most know, the original Halo lacked online multiplayer, and yet maintained a very high replayablity level. Since you come to Gear Live for news on technology, including videogames, we are sure that if you have an XBOX, you already have preordered this game. You are also happy to see the reviews being so positive for what some are calling one of the biggest game of the year, if not all time.
Click here to discuss this story on the Gear Live Message Boards
Read More

| Slashdot
Posted by Hector Martinez Categories: Video Games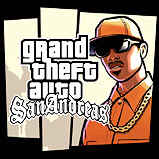 In what might be described as the height of irony, Rockstar's next foray into theft and mass murder, has itself been stolen and has begun making its rounds through various 'warez' sites. Not to worry, since it won't effect next week's release on Tuesday. Even if you did find a copy, you'd need a modded PS2 in order to play it, so potential users are in the vast minority. We're seeing a trend here. Last week, Microsoft faced a similar theft, when a French copy of "Halo 2" was also snagged and distributed. I'm sure you'll also remember the "HalfLife2" code theft as well.
Click here to discuss this story on the Gear Live Message Boards.
Read More

| CNet
© Gear Live Inc. – User-posted content, unless source is quoted, is licensed under a Creative Commons Public Domain License. Gear Live graphics, logos, designs, page headers, button icons, videos, articles, blogs, forums, scripts and other service names are the trademarks of Gear Live Inc.