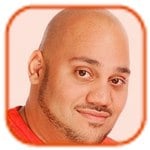 Posted by Andru Edwards Categories: Hot Deals, Microsoft, Video Games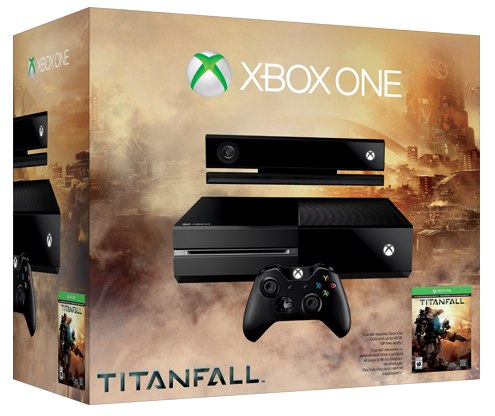 The Xbox One Titanfall edition bundle is set to launch on March 11th, and if you were able to play that Titanfall beta action, you know just how amazing this game is gonna be. If you don't already own an Xbox One (or if you're looking to pick up another,) this is a great deal. You get the Xbox One console and everything else you'd get in the standard box, plus a free downloadable copy of Titanfall, and a free month of Xbox Live.
Microsoft has confirmed that stock of this bundle will be limited, so you may want to pre-order this edition rather than waiting to try and find it in a store. You can pre-order from the Microsoft Store now for $499 (you can also pre-order from Amazon.)
Read More

| Xbox One Titanfall Edition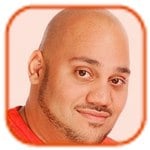 Posted by Andru Edwards Categories: Accessories, Home Entertainment, Microsoft, Peripherals, Video Games

Microsoft has been trying to push the idea that the Xbox One is your all-in-one media device, so it's curious to see that it's taken them four months to release a remote control for the console. However, the Xbox One Media Remote is finally almost here, ready to launch in early March:
Releasing across Xbox One markets worldwide in early March, the Xbox One Media Remote lets you control video playback for Blu-ray movies and streaming video on Xbox One. Additionally, there are dedicated Back and OneGuide buttons. The OneGuide button provides one-touch, quick access to your favorite TV shows and movies through the Xbox program guide. This remote is designed to help you listen, watch and switch among experiences instantly – allowing you to rule your entertainment. The Media Remote can also control TV/Receiver power and volume through Kinect, which uses IR blasting to send signals to your TV and/or receiver.
You'll be able to control your television and receiver power and volume as well as the Xbox One, which is nice. The Media Remote also has an integrated motion sensor, so when you pick it up, the backlit buttons will illuminate, making it simple to use in the dark. The Xbox One Media Remote will sell for $24.99 when it launches in a few weeks.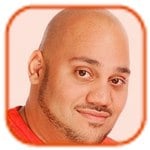 Posted by Andru Edwards Categories: Accessories, Wearables, Design, Features, Portable Audio / Video, Science, Toys, Video Games, Videos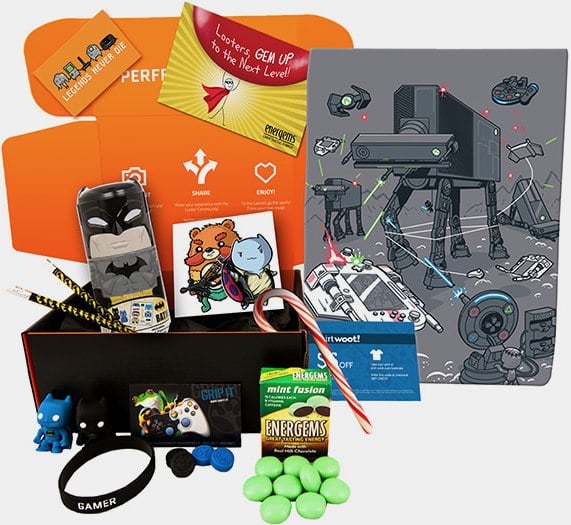 If you love tech and geeky goodness and haven't heard of Loot Crate, where have you been?! We are big fans of the subscription box, which delivers a bunch of cool, geeky gear and nerdy swag that happens to fit our lifestyle perfectly. Each box contains 6-8 new items, all within a common theme, kept secret until they're delivered. The theme we are giving away this time is CONSOLE WARS. What's in the box? Take a look:
Console Wars II - Shirt Woot
Grip-It Control Protectors - Grip-It
Tintastic Creative Activity Set - Funko
Energems - NRG Innovations
Bravest Wars Sticker - Mike Vasquez
Split Personality Wristband - Loot Crate Labs
Legends Never Die Magnet - Loot Crate Labs
Shirt Woot coupon
Energems coupon
A candy cane
Cool, right? Ready to enter? Simply use the widget below to keep track of your entries! If you're a Gear Live Patreon backer at any level, you get an extra 25 entries in this giveaway! We've got a lot of ways for you to enter even if you aren't, but don't check off any that you don't actually perform. If you do, you'll be eliminated:
Oh, and if you wanna get in on all this awesomeness, use this link to get $3 off a Loot Crate subscription!
Click to continue reading Giveaway: Loot Crate Console Wars box!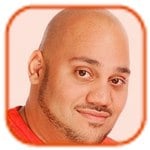 Posted by Andru Edwards Categories: Accessories, Wearables, Video Games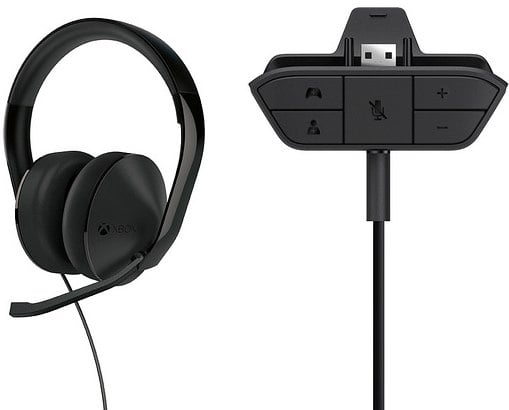 The delay of the first major Xbox One dashboard update isn't the only big news out of Microsoft today. The company has also announced a couple of new accessories: the Xbox One Stereo Headset, and the Xbox One Stereo Headset Adapter.
First, let's talk about the Xbox One Stereo Headset. As any Xbox One owner knows, the console does include a pretty flimsy mono headset in the package. Now the company is prepping to launch a full-on over-ear stereo headset that features premium, full-range sound with a unidirectional microphone. The headset includes the Xbox One Stereo Headset Adapter, which allows you to balance game audio and chat audio volumes, master volume, and mute your microphone. No batteries are required here, as the headset pulls power direct from the Xbox One controller that it's plugged into. These will sell for $79.99.
The aforementioned Xbox One Stereo Headset Adapter will also be made available for purchase on its own, allowing you to use whatever pair of compatible headphones you'd like with your Xbox One. The Adapter itself will cost $24.99.
Both products will go on sale in early March.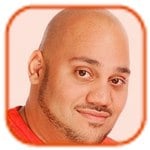 Posted by Andru Edwards Categories: Apple, Home Entertainment, Rumors, Video Games, Wireless / WiFi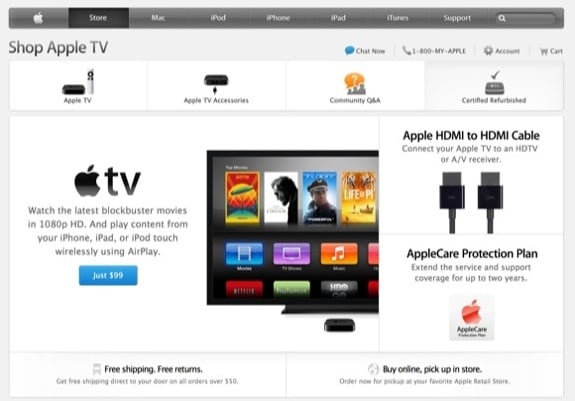 If you were paying close attention to the changes that Apple made to the Apple Store Online overnight, you would have noticed that, for the first time in its history, the Apple TV has its own section in the Store. Previously, the device had been relegated out of the way, buried in the iPad Accessories section. Odd, sure, since the Apple TV is hardly an accessory for the iPod at all, save for the fact that they can work together over AirPlay, but where else was Apple to put a product that wasn't meant to be featured? After all, the Apple TV wasn't a real business according to Apple--it was just a "hobby." Something the company dabbled in and played with, pulling the string to see where it would lead. Let's be clear: Apple has ambitious TV plans. The company has just been using the Apple TV as a research project. While it has been available for purchase for many years, Apple never advertises it. Not on television, radio, print, or web. So, the fact that here in 2014, seven years after first going on sale, the Apple TV now has its own dedicated section on the Apple Store (with AppleCare, a refurb section, and dedicated accessories) must mean that something bigger is happening, right? Well, where there is smoke, there's fire.
Click to continue reading Apple TV set to see major update, no longer a "hobby"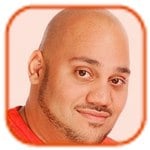 Posted by Andru Edwards Categories: Corporate News, Software, Video Games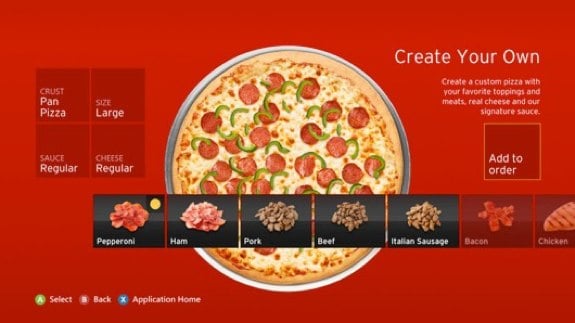 Amazingly, Pizza Hut has announced that it's sold $1 million worth of pizzas through its Xbox 360 app in just the first four months of the app's availability. The app allows Xbox 360 users to place orders for some cheesy goodness right from their game consoles, ensuring that they wouldn't have to pick up the phone and talk to another human being to conduct the transaction.
"It's been a source of unbelievable growth for us," Pizza Hut PR head Doug Terfehr told Polygon. "Just the explosion of people who wanted to download it, experiment with it, play with it with Kinect. As soon as we did one, everyone was contacting us to do the next [one]."
Earlier this month, Pizza hut celebrated the 20th anniversary of the first online pizza order, which took place in 1994 on Pizza Hut PizzaNet. Believe it or not, the large pepperoni, muchroom, extra-cheese pizza was the first item ever ordered online--not just for pizza, but anything. Pretty crazy.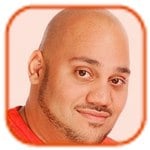 Posted by Andru Edwards Categories: Apple, Cell Phones, Features, Handhelds, Home Entertainment, Microsoft, Video Games, Videos
2013 is set to come to a close in just a few hours, and we are just in time with our annual top 10 list of the most-watched Gear Live video episodes. Over the past year, as expected, there was a bunch of Apple gear that made the list, while the Monster Tuxedo DNA headphones proved popular as well. Other products that made the list include Sonos Playbar, Microsoft's white Xbox One, and a few others.
Oh, and if you wanna be sure to get our new video episodes as they come out in 2013, be sure to subscribe to us on YouTube, in iTunes, or in your RSS reader!
Also, you can check out the top ten videos from 2012, 2011, 2010, 2009, 2008, and 2007 - and when you're done, be sure to check out the top 10 most popular Gear Live stories of 2013 as well!
Click to continue reading Top 10 Gear Live Videos of 2013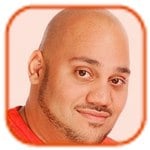 Posted by Andru Edwards Categories: Apple, Software, Video Games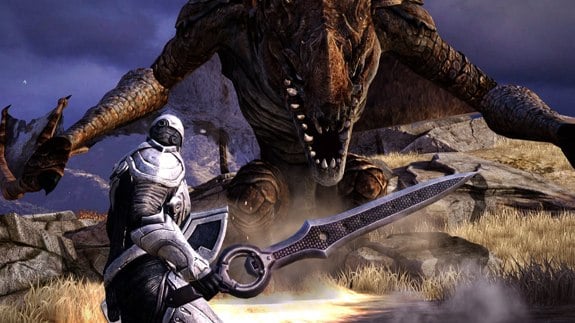 Gaming is huge on the iPhone, iPod touch, and iPad, and during the holiday season, lots of new owners are looking for the fun games that'll allow them to put their devices to the test. There are also all the people who already own iOS device and just received an iTunes gift card, which means it's time to grab some apps. Devs are well aware of this trend, and many of them look to capitalize on it by offering their hottest apps at a discount during the end-of-the-year holiday season. There are a bunch of great games that can currently be had for a great bargain. Here's a sampling:
Yep - a couple of those are even free at the moment, but even those that aren't are well worth it if you're a gamer.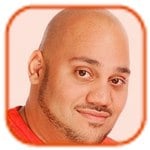 Posted by Andru Edwards Categories: Home Entertainment, Microsoft, Video Games, Family, Techies, Teens, Under $500
This is an entry from our 2013 Holiday Gift Guide. Check it out for suggestions on what to buy your loved, liked, and hated ones this holiday season!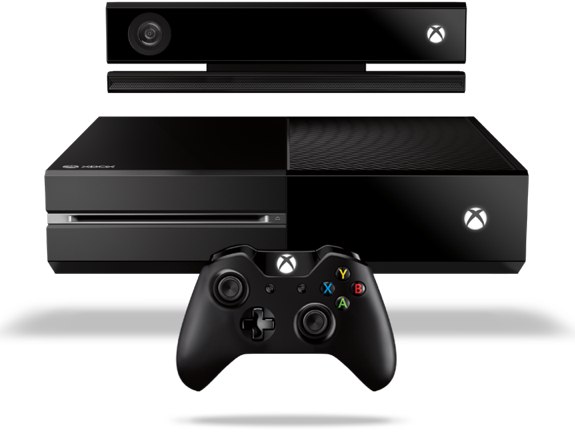 Don't let the looks of the Microsoft Xbox One, the next entry in our 2013 Holiday Gift Guide fool you--it may like more like a modern DVR than traditional game console, but that's by design. It's packing an 8-core processor and upgraded Kinect sensor which makes it more than just a game console--it's also your living room's entertainment hub. They're hard to find, but if you look hard enough, you can get one. Look even harder, and you can get one of the elusive white Xbox One "I Made This" models!
You can pick up the Microsoft Xbox One now from Amazon for $499--but hurry, they'll likely sell out before the end of the day.
Read More

| Xbox One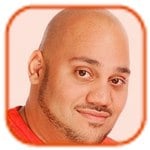 Posted by Andru Edwards Categories: Microsoft, Video Games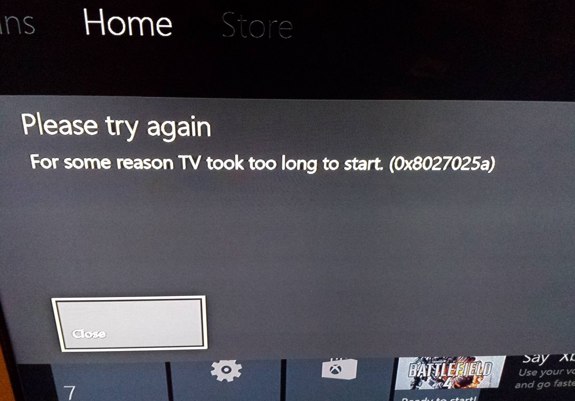 A few Xbox One early adopters have been writing in to ask for help with error 0x8027025a, and we're here to help. In case you haven't seen it, the full error reads:
Please try again: For some reason TV took too long to start (0x8027025a)
This occurs when the Xbox One has an issue with the television feed coming through the HDMI In port. It's fairly frustrating, because the term "0x8027025a" really doesn't mean anything to anyone, maybe save for some random Microsoft programmer in Redmond. The Xbox One offers no help in what you might be able to do to fix it either. If you see error 0x8027025a crop up when you try to watch television through your Xbox One, you need to do a hard reset. Fortunately, it's fairly simple:
On the physical Xbox One unit, press and hold your finger on the capacitive power button
Keep holding it until the Xbox One powers off
Once it is fully off (the light turns off and stays off for a few moments,) tap the button again to power the Xbox One back on
This should fix the error, and you should be able to watch television again. The reason that turning the Xbox One off from the controller, or tapping the power button (rather than holding it down) doesn't work, is because those two methods put the Xbox One to sleep in most cases. In this low-power state, settings and your session are saved in order to quickly being you back in to what you were doing. The problem is that the low-power setting simply doesn't clear of the TV error, and a hard reset is the only thing that'll work.
If you find that this doesn't work, or if you find an alternative fix, feel free to leave a comment!
Of course, if you're looking to get one, you can pick up an Xbox One now on Amazon.
© Gear Live Inc. – User-posted content, unless source is quoted, is licensed under a Creative Commons Public Domain License. Gear Live graphics, logos, designs, page headers, button icons, videos, articles, blogs, forums, scripts and other service names are the trademarks of Gear Live Inc.