Posted by Hector Martinez Categories: Misc. Tech, Video Games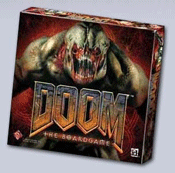 This one's for those folks who can't afford a new NVidia card every 3 months. For a fraction of the price, you and up to three friends can take part in a board game recreation of last year's scare-fest from id Software. Included in the game are 6 custom dice, 66 plastic miniatures (HellKnights, Zombies, Marines, etc), a rule book, and a scenario guide. I bet most scenarios involve you being in a claustrophobic boiler room, unable to hold a gun and a flashlight at the same time.
Read More

| Fantasy Flight Games

Posted by Oscar M. Cantu Categories: Video Games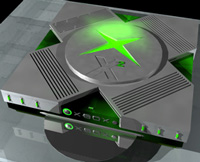 In a Q and A session John Connors, Senior Vice President & Chief Financial Officer of Microsoft, said the following:
"In terms on the next Xbox, we haven't announced a release. I think the next period when Robbie and the team will talk about that is at E3 in Los Angeles in May. They're hard at work on it, but it doesn't have a summer announce."
We already know that J Allard will deliver the keynote address at this year's conference. If we know Microsoft, a top level executive or Bill Gates himself will unveil any news about its next generation technology. Taking that into account, we can be almost 90% sure on some sort of announcement or demonstration at May's game conference. This year's E3 will be, without a doubt, one of the best in its history. Sony and Nintendo have already confirmed that they will have demonstrations of their upcoming consoles on the show. The question that remains is will the Xbox successor see a Q4 2005 launch, as EA has led us to believe?
Read More

| Team Xbox

Posted by Oscar M. Cantu Categories: Video Games, Wireless / WiFi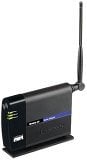 So you have a game system and a home wireless network and want to play your favorite console games online. Linksys has a new option for you, the Wireless A/G Game Adapter (WGA54AG). This game adapter is compatible with 802.11a, b, and g devices and works with the Playstation 2, Xbox, and Gamecube. This card also allows users to connect to their Windows Media Center PC from their Xbox if they own a Media Center Extender-enabled Xbox. The game adapter is available now at a M.S.R.P. of $129. Some of you may know that other such adapters exist, however none of them are 802.11a compatible. This means that possible lower prices will be soon available for the old cards. Time to take the wire off your console.
Read More

| Linksys

Posted by Oscar M. Cantu Categories: Home Entertainment, Video Games

Sony's newest and highly-anticipated microprocessor code-named Cell will run at a blazing 4.6 gigahertz. Next month, IBM, Sony and Toshiba will present four technical papers at the International Solid State Circuits Conference. This chip is a multicore 64-bit processor capable of massive floating point processing. What this translates into is massive operating power from a single chip. Sony plans to use this processor to power its next generation Playstation as well as home servers for broadband content and high-definition televisions. It probably will not be long until we see this kind of processing power on our home desktops as we see processing speed increase at almost a weekly basis.
Read More

| Team Xbox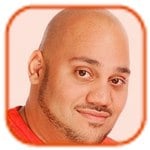 Posted by Andru Edwards Categories: Corporate News, Video Games

Back atcha, EA! In light of recent developments in the game industry, many thought that Electronic Arts was going to have the whole world of sports gaming locked down. Take Two decided not to let that happen, as they just signed a deal with Major League Baseball granting them exclusive third party rights to make games based on the franchise. What this means is that first parties (Microsoft, Sony's 989 Sports, and Nintendo) may still makes games based on MLB, but no other third parties - including Electronic Arts - may do so. The deal begins in 2006, and lasts for seven years. Just hours after the news was announced, Take Two announced the purchase of Visual Concepts, Sega's sports dev house. This is just getting nasty.
Read More

| IGN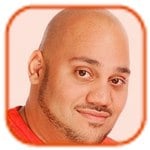 Posted by Andru Edwards Categories: Announcements, Video Games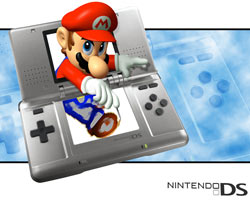 Each week, Gear Live gives away awesome tech prizes courtesy of PrizeCube. The winner of last week's contest was trudat, who walked away with a Robosapien.
Nintendo's newest handheld console has been hard to find in retail stores lately, and is just getting back to the point where you can find it at any local electronics store - but why should you when you can get it for free? This week we are giving away a brand new Nintendo DS to one lucky Gear Live reader. What do you have to do to be eligible? Simply register for the site if you haven't done so already, and leave us a comment telling us what your first Nintendo handheld console was and which game you spent the most man hours on. We will take the best ones, and choose a random winner. As always, big ups to PrizeCube for sponsoring our weekly contests. As always, this is open only to those who reside in the USA.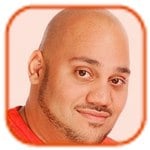 Posted by Andru Edwards Categories: Video Games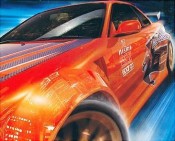 It has come to be accepted that Microsoft will unveil the Xbox 2 at E3, and that it will hit retail this holiday season. While there has never been a concrete confirmation from Microsoft on this matter, it looks like EA knows more than we do. You see, their racing game Need for Speed: Most Wanted is scheduled to be released at the end of the year. According to EA, the title will ship for Xbox 2 simultaneously with Xbox, PlayStation 2, Gamecube, PC, PSP, and the DS. I know, E3 can't come soon enough. Oh, and for you BurnOut 3 freaks - it looks like BurnOut 4 will be an Xbox 2 launch title.
Read More

| SPOnG

Posted by Oscar M. Cantu Categories: Accessories, Video Games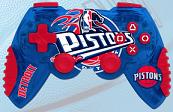 Mad Catz Interactive will be producing customized NBA team controllers for the Xbox and the Playstation 2 video game systems. Mad Catz has signed a license agreement with the National Basketball Association that will allow them to produce these customized controllers, similar to what they earlier did with the NFL. Each controller will be fully customized with each of the 30 team's logos and team colors, and will be available in March 2005. Be on the look out for these controllers so you can support your team while beating that annoying little kid from across the street.
Read More

| Mad Catz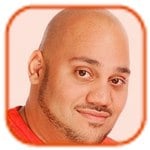 Posted by Andru Edwards Categories: Video Games

If you are a Halo 2 master in need of some quick cash, then read on. The Twin Galaxies Board of Referees has released their 2005 video game bounties. Put simply, they set forth a massive list of challenges, and if you meet those challenges, you win cash. Here are a couple of examples:
Bounty (93) – Crazy Taxi (Bounty Prize: $100.00) for Sega Dreamcast (DC) Challenge Rating – 4 (out of 5) Challenge: achieve 250 or more "Crazy Throughs" on the mini-game challenge "Crazy Through" Special Rules – player may use any vehicle and driver combination Bounty Prize - $100.00 Bounty Payable Date – ninety (90) days after mailing postmark of successful accomplishment.
Bounty (105) – Halo 2 (Bounty Prize: $250.00) for the Microsoft Xbox Challenge Rating – 5 (out of 5) Challenge: fastest completion of the entire game on "Legendary" difficulty, without losing a life, in single player mode Rules and Settings – player may use any weapons and/or vehicles found. Special Rule: Usage of the "Envy Skull" to attain permanent invisibility defeats the spirit of the game and is a banned tactic. Bounty Prize - $250.00 Bounty Payable Date – January 31st, 2006.
As you can see, if you are good, you can walk away with a lot of money. Check out the full list at the Twin Galaxies site.
Read More

| Twin Galaxies Bounty List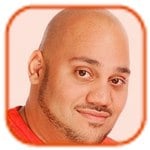 Posted by Andru Edwards Categories: Corporate News, Video Games

EA has been on a rampage as of late. First, they sign an exclusive deal with the NFL giving them sole rights to make games based on the NFL for the next five years. Then they do the same with the AFL for four years. Now, it seems they pulled off the coupe de grace - EA has signed an exclusive deal with ESPN which makes Electronic Arts the only publisher with the ability to make sports games under the ESPN brand. This means that the days of Madden vs ESPN NFL are over. While the deal is signed for 15 years, there is a clause that says that the option of ending it after 10 years is a possibility. Sucks to be Sega right about now.
Read More

| Gamespot
© Gear Live Inc. – User-posted content, unless source is quoted, is licensed under a Creative Commons Public Domain License. Gear Live graphics, logos, designs, page headers, button icons, videos, articles, blogs, forums, scripts and other service names are the trademarks of Gear Live Inc.