Posted by Oscar M. Cantu Categories: Video Games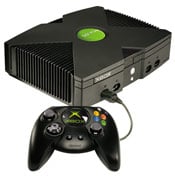 Microsoft has issued a recall notice on the power cord of Xbox consoles made before Jan. 13, 2004 in Continental Europe, and units made for the rest of the world before Oct. 23, 2003 - Xbox's built after those days were built in such a way that the failure does not occur. The recall is due to a defect on some boxes that lead to minor singe burns and scorched carpets or entertainment centers. According to reports to Microsoft's customer service and warranty repair data, the failure rate is about 1 in 10,000 units. That may seem like a small percentage, but why take the chance? Xbox owners may order a replacement through the Xbox website or by calling the toll free number for their respective country.
Read More

| Reuters

Posted by Oscar M. Cantu Categories: Video Games

There are two new rumors floating around about Microsoft's next generation gaming console. According to The Inquirer, the XBOX 360 will come standard with wireless controllers. Hopefully the battery life will be improved as well. We can probably expect Sony to follow in the same path. The next rumor involves the XBOX 360's GPU. Of course this information, just like the rest, is not yet confirmed, but here are the specs:
24 Pipelines
32 Texture Units
96 Arithmetic Logic Units (ALU)
192 Shader Operations per Cycle
700MHz Core
134.4 Billion Shader Operations per Second (at 700MHz)
256-bit 512MB 1.8GHz GDDR3 Memory
57.6 GB/sec Bandwidth (at 1.8GHz)
300-350 Million Transistors
90nm Manufacturing
Shader Model 3.0
ATI HyperMemory
ATI Multi Rendering Technology (AMR)
Launch: Q2 2005
16x stochastic FSAA
FP32 blending, texturing
Programmable Primitive Processor/Tesselator
As you can see, the next XBOX will have a very powerfull GPU. With performance higher than a Radeon X800, we can assume the XBOX 360 to put a very big dent on our wallets - that is, of course, if the source that reported this information is correct.
Read More

| Joystiq
Read More

| The Inquirer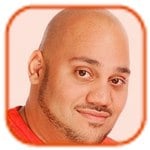 Posted by Andru Edwards Categories: Video Games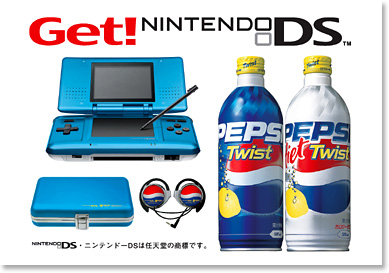 Once again, the Japanese get all the fun when it comes to special edition products. This time, it comes in the form of a metallic blue Nintendo DS that is part of a co-promotion between Nintendo and Pepsi in conjunction with the Japanese launch of Pepsi Twist. What the hell, Pepsi? All we get here in the U.S. is free music that is DRM'd to the point that it can only be played on one portable device!
Posted by Hector Martinez Categories: Video Games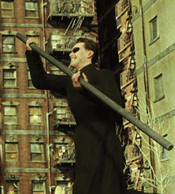 There are a few reasons we're stoked about this announcement. First, the game should benefit from the added development time that has passed since the last game, which was rushed to market in order to coincide with The Matrix Reloaded release and suffered for it. Secondly, this game will allow us to play as Neo himself, as the subtitle "The Path of Neo" suggests, as opposed to secondary (and some might call the tertiary) characters Niobe and Ghost. Thirdly, it's not going to involve card-based combat, or monthly fees, ala "The Matrix Online", which is scheduled for release next month. "Path of Neo" is coming this Holiday season on PC, PS2, and Xbox. We'll be keeping a close eye on this one.
Read More

| Neo Seeker

Posted by Oscar M. Cantu Categories: Video Games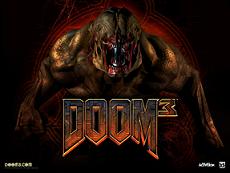 Prepared to be terrified this coming April when one of 2004's most popular titles gets an update and a port. id and Activision have now confirmed the rumors that have been traveling cyberspace for quite some time now: Doom 3 will be released for the Xbox and Doom 3: Resurrection of Evil will be the first expansion pack for the PC game. Both of these titles will be released on the week of April 4th. Doom 3 for Xbox is a port of the popular FPS game for the PC with a couple notable differences: a new co-op mode and Xbox Live game play. The PC expansion pack will put you against a new invasion of demons from hell (where else?) and will take place two years after the events of the original game.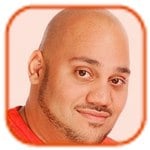 Posted by Andru Edwards Categories: Corporate News, Video Games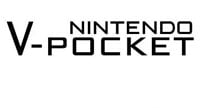 New trademarks are always great fodder for the old rumor mill, and this one is no different. Nintendo has trademarked the name "Nintendo V-Pocket", with an emphasis on the "V" as you can se in the logo. Now, what exactly is it? Some think it may be related to the plan Nintendo may have to put the Palm OS on the Nintendo DS. Others believe it may have to do with the much talked about Nintendo DS wireless network that the Big N is supposedly cooking up. It could simply be the name of the GBA/Nintendo DS video player add-on. Whatever it is, I am 99% sure it is DS related, as the logo uses the DS style font. Of course, being that it is now February, prepare to hear the words "we'll see at E3" quite a bit.

Posted by Oscar M. Cantu Categories: Video Games

According to Eurogamer, Microsoft's next generation gaming system which rumored to be called XBOX 360, will be released in the fourth quarter 2005 in the UK. What does that mean for the States? The U.S. launch date will most likely be on target with this launch window. Of course, we have been saying this for months. Expect retailers to start taking pre-orders shortly after E3, so start saving up now.
Read More

| EuroGamer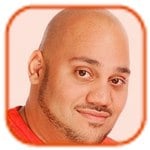 Posted by Andru Edwards Categories: Corporate News, Misc. Tech, PC / Laptop, Video Games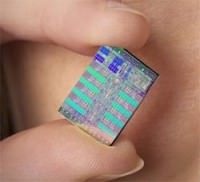 Big news out of the STI camp today, as they finally took the wraps off of the Cell processor that we have heard so much about over the past year as it relates to the Playstation 3. However, what you may not have known is that the Cell will have a major impact on much more than just the videogame industry. You see, the Cell is a major evolution in processor technology, and companies like Intel, AMD, nVidia, ATI are all taking watch. STI just one upped them all in a major way. I have taken the liberty of rounding up some of the more interesting articles from all over the interweb that will help you understand just what the Cell is all about:
Tom's Hardware
Forbes
PC World
Times Online UK Cell Q&A

Posted by Oscar M. Cantu Categories: Corporate News, Video Games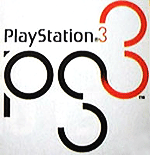 Alright all you Playstation fanboys - you will not have to wait until E3 to catch a glimpse of Sony's highly anticipated next generation console. Sony's Playstation 3 will be unveiled at an unspecified event sometime before May 18, 2005. Sony representatives confirmed that they will have an event planned where they will premier the PS3, but haven't given the specifics. The race between next generation gaming systems is beginning to heat up and will only continue to do so as we approach E3.
Read More

| GameSpot
Posted by Hector Martinez Categories: Features, Video Games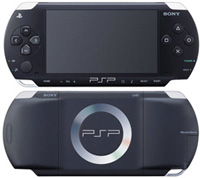 We've had a tremendous response to our last article on the PSP…so much so that we had to write about Sony's upcoming handeld again. But in the spirit of objectivity, we're obligated to show you the other side of the coin…the side Sony doesn't want you to see. As much as the PSP has been praised, we're not blind to its faults. In fact, people may have more reasons to hate it than to love it come March 24th.
By the way, do you have thoughts on whether the DS or PSP is the better platform? If so, chime in on the forums.
Click to continue reading Why Sony's PSP Will Suck
© Gear Live Inc. – User-posted content, unless source is quoted, is licensed under a Creative Commons Public Domain License. Gear Live graphics, logos, designs, page headers, button icons, videos, articles, blogs, forums, scripts and other service names are the trademarks of Gear Live Inc.