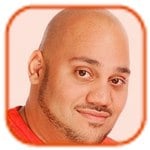 Posted by Andru Edwards Categories: Accessories, Apple, Cell Phones, Features, Handhelds, Home Entertainment, Microsoft, Video Games, Videos
2011 will come to an end in just a few short hours, and we are just in time with our annual top 10 list of the most-watched Gear Live video episodes. Over the past year, as expected, there was a bunch of Apple gear that made the list, but the HTC Thunderbolt gets two of the top spots, as does the Motorola Xoom.
Oh, and if you wanna be sure to get our new video episodes as they come out in 2010, be sure to subscribe to us in iTunes, on YouTube, or in your RSS reader!
Also, you can check out the top ten videos from 2010, 2009, 2008, and 2007 - and when you're done, be sure to check out the top 10 most popular Gear Live stories of 2011 as well!
Click to continue reading Top 10 Gear Live Videos of 2011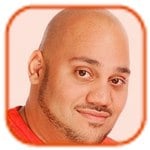 Posted by Andru Edwards Categories: Accessories, PC / Laptop, Product Reviews, Video Games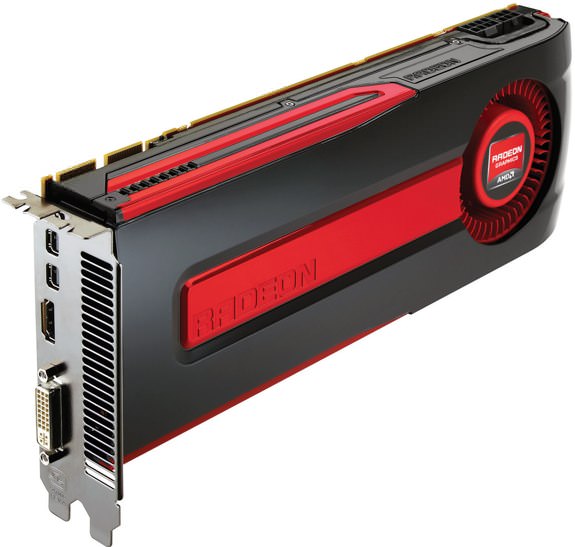 The perpetual war for supremacy between AMD and Nvidia constantly leaves enthusiasts dodging shrapnel: When you want the best video card you can afford, why buy one now instead of waiting for the better one the competing chipset designer will undoubtedly release in a few months? This leaves reviewers in a tough spot, too, as we're constantly proclaiming that nearly every new card is the fastest ever. But because you can only live in the world you live in, we're obliged to go there. So, here goes once again: The just-released AMD Radeon HD 7970 ($549 list) is the latest fastest and most feature-rich single-GPU card ever, surpassing our previous Editors' Choice winner, the Nvidia GeForce GTX 580.
Though we have little doubt that Nvidia will yank back that title with its next generation of cards, the 7970 is an impressive achievement for the moment. (It's rumored to become widely available by early January of 2012.) The inaugural member of the Southern Islands family, it utilizes a fresh architecture AMD refers to as "Graphics Core Next." Based on a new 28nm process technology and utilizing more than 4.3 billion transistors, Graphics Core Next uses a revised instruction set architecture, gives each compute unit the ability to simultaneously execute instructions from multiple kernels, and delivers an increased number of instructions per clock cycle per square millimeter of GPU space. The result, so AMD claims, is "designed for high utilization, high throughput, and multitasking."
Click to continue reading AMD Radeon HD 7970 review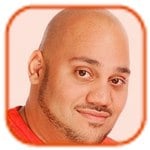 Posted by Andru Edwards Categories: Editorial, Features, Video Games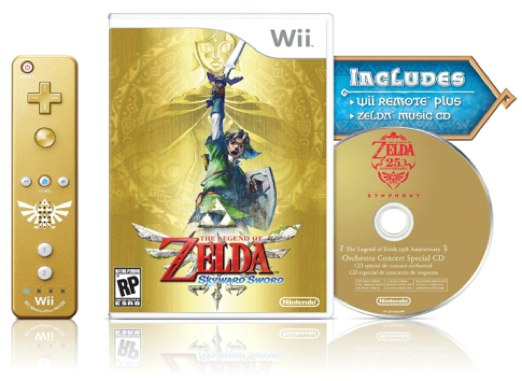 Here we are in the week before Christmas, and while we hope that everyone's got their holiday shopping completed, we know from experience that it's a little too optimistic to think that way. We put together our 2011 Holiday Gift Guide in order to help guide you, but we've heard loud and clear that some of you felt the guide was a little light in the video game area. With that in mind, we've decided to compile three big holiday game releases that we think you should add to your wish list, if you haven't already. The holiday season is chock full of major game releases, so this obviously isn't a definitive list. Instead, it's a look at three titles that we think you shouldn't miss. A big thank you goes out to Sony's Xperia Play, which sponsored this post - if you're looking for the ultimate smartphone that can also run Playstation games, you'll wanna check out the Xperia Play.
These games should all be easy to find at your local Best Buy, Target, Walmart, Gamestop, and the like - so you don't have to wait for slow shipping that might ruin an otherwise perfect Christmas gift exchange. Now, on to the list - click on through for our thoughts!
Click to continue reading 3 big holiday game releases to add to your wish list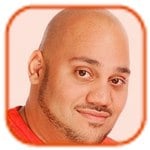 Posted by Andru Edwards Categories: Corporate News, Google, Video Games
Gamers are not averse to first-person shooters—Call of Duty: Modern Warfare 3, for example, earned $1 billion in just over two weeks. But what about when the targets are real, unsuspecting people on the sidewalks rather than cartoon soldiers?
That's the approach taken by Amsterdam-based ad agency Pool Worldwide, which used Google's Street View API to create "Google Shoot View," a game that lets players take aim at those who appear in the street-level, 360-degree images captured by Google's Street View cars.
"Google Shoot View. Explore the world at street-level... and fire a M4A1 assault rifle," Pool Worldwide said in a Dec. 9 tweet announcing the game (preview below).
Google was apparently not thrilled by the idea of having its technology used as the backdrop for a street-level killing spree. The search giant this week pulled Pool's access to its API—the code that allows developers to use the technology.
"Unfortunately, Google has killed the API so at the mo we can't run shoot view," Pool tweeted yesterday.
Click to continue reading Google takes down Shoot View, the Street View shooting game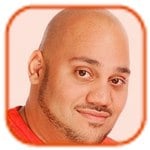 Posted by Andru Edwards Categories: Corporate News, Microsoft, Video Games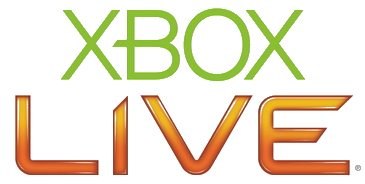 Microsoft has wisely slipped a new proviso into the latest Xbox Live terms of service licensing agreement to prevent the kind of class action lawsuit Sony faced after the huge PSN data-breach and site downtime caused by hackers.
It's amusing since most of these agreements already take away the users' rights. The courts almost always uphold these supposed contracts, virtually giving any company the right to sell a faulty, or even dangerous, product.
Here is a snippet from the latest Xbox Live terms of service (TOS) :
"...if you live in the United States, you and Microsoft agree that if you and Microsoft do not resolve any dispute by informal negotiation ... any effort to resolve the dispute will be conducted exclusively by binding arbitration ... you understand and acknowledge that by agreeing to binding arbitration, you are giving up the right to litigate (or participate in as a party or class member) all disputes in court before a judge or jury."
Note the "in the United States" proviso. Many foreign countries do not allow these sorts of contracts, but few make it easy to file a class action lawsuit so it is not as important.
Click to continue reading New Xbox Live Terms of Service say you can't sue Microsoft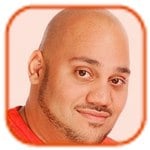 Posted by Andru Edwards Categories: Accessories, Product Reviews, Video Games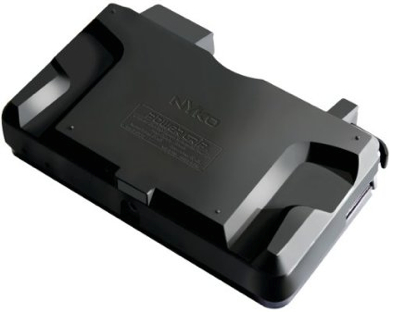 A few months ago, we reviewed the Nyko Charge Base for Nintendo 3DS ($29.99, 4 stars). This clever, yet inexpensive, accessory boosts the battery life to the Nintendo 3DS, but requires you to remove the back panel of your 3DS to attach it. The Nyko Power Grip ($29.99 list) clips onto the 3DS and provides all of the battery-boosting of the Charge Base for the same price, without the need for a tiny screwdriver. Is it worth it? Read on for our full review!
Click to continue reading Nyko Power Grip for Nintendo 3DS review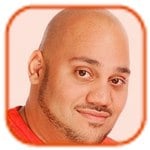 Posted by Andru Edwards Categories: Corporate News, Home Entertainment, Microsoft, Video Games
Microsoft said Sunday night that it plans to launch its fall 2011 dashboard update for its Xbox 360 game console, complete with voice search via Xbox Kinect, this week.
Microsoft also announced a significant number of related content partnerships, bringing most major services to the Xbox platform this week or by early 2012. On Dec. 6, Starting Dec. 6, a free Xbox Companion app for Windows Phone will let also let users find, learn more about and control content from popular entertainment services on Xbox LIVE.
Shortly after midnight on Sunday night, Microsoft said that the "Bing on Xbox" update would arrive on U.S. consoles beginning "tomorrow," and roll out to U.S. console owners over the coming weeks. Those without a Kinect peripheral will be able to search using Bing text search.
The voice search capability, first revealed in June, will work with both the Xbox Live Marketplace, Zune Video, and selected content partners. On Dec. 6, presumably the date of the update, Microsoft plans to add content from new entertainment partners, including apps, from EPIX, ESPN, Hulu Plus, Netflix, and MSNBC's Today.
Microsoft's vision for the Xbox platform, including voice search via Kinect, probably was more significant six months ago before Apple's Siri began dominating headlines with its ability to naturally search and interact with the user and a variety of apps. Nevertheless, it allows users to interact with a growing sea of content as simply as possible.
Click to continue reading Xbox 360 voice search, TV content deals launch December 6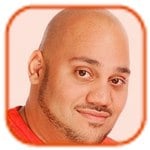 Posted by Andru Edwards Categories: Rumors, Video Games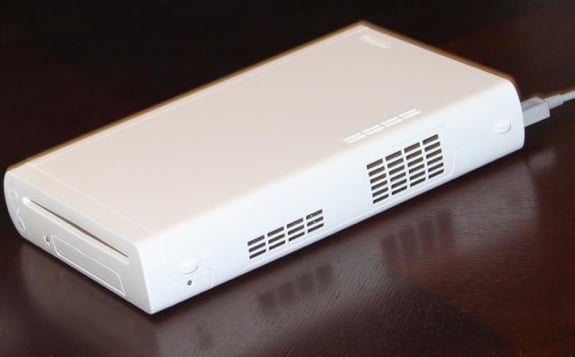 Let the console-jockeying commence: Rumored specifications for Nintendo's big follow up to the Wii are hitting the airwaves and, if true, they'll give Nintendo a one-up on its console rivals for a brief period of time, at least.
According to Wii U Daily, an undisclosed developer has allegedly leaked some of the specifications for Nintendo's Wii U gaming console, currently rumored for released in the latter part of next year. According to the rumor-starter, the Wii U will allegedly pack a quad-core, 3-GHz CPU from IBM into its design, a 45-nanometer PowerPC chip that's "very similar" to the 3.2-GHz triple-core PowerPC processor found in the Xbox 360.
Wii U Daily goes on to mention that the Wii U will come with 768 megabytes of embedded DRAM – built on the same die as the CPU itself – as well as an "unknown," 40-nanometer GPU from ATI.
Are your eyebrows raised yet? If not, they should be. First off, IBM's already insinuated that the Wii U will be using a Power7 variant of its Power-based microprocessor architecture, not a PowerPC. That said, there is a four-core Power7 CPU in IBM's arsenal that runs at 3.0-GHz on the dot – make of that what you will. As Extreme Tech's Sebastian Anthony puts it, "In terms of raw power, this should put the Wii U way ahead of the Xbox 360 and PlayStation 3."
Click to continue reading Rumored Wii U specs put it ahead of Xbox 360, PS3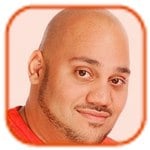 Posted by Andru Edwards Categories: Accessories, Apple, Wearables, Hot Deals, Music, PC / Laptop, Video Games

The Amazon Black Friday 2011 sale is now live, and they've got tons of deals that you can take advantage of from the comfort of your warm home - seriously, why would you wanna brave the lines and the cold if you can get a similar deal on Amazon? The nice thing is that Amazon seems to have been keeping tabs on other retail stores, and has matched many of the Black Friday deals that are already out there. Go check out Amazon now to get in on the good stuff.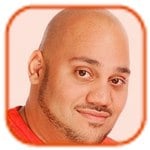 Posted by Andru Edwards Categories: Accessories, USB, Microsoft, PC / Laptop, Video Games

Microsoft is adjusting firmware and optimizing certain hardware components to ready its Kinect motion-sensing input device for PCs running Windows, the company said Tuesday. Microsoft currently sells Kinect as a peripheral for its Xbox 360 game consoles, but has announced a Kinect for Windows commercial program that begins in early 2012.
"Coupled with the numerous upgrades and improvements our team is making to the Software Development Kit (SDK) and runtime, the new hardware delivers features and functionality that Windows developers and Microsoft customers have been asking for," Craig Eisler, general manager of Kinect for Windows, wrote in a blog post.
"Simple changes include shortening the USB cable to ensure reliability across a broad range of computers and the inclusion of a small dongle to improve coexistence with other USB peripherals," Eisler elaborated. "Of particular interest to developers will be the new firmware which enables the depth camera to see objects as close as 50 centimeters in front of the device without losing accuracy or precision, with graceful degradation down to 40 centimeters. 'Near Mode' will enable a whole new class of 'close up' applications, beyond the living room scenarios for Kinect for Xbox 360. This is one of the most requested features from the many developers and companies participating in our Kinect for Windows pilot program and folks commenting on our forums, and we're pleased to deliver this, and more, at launch."
The announcement comes the same day that Microsoft acquired VideoSurf for $70 million with an eye towards integrating the San Mateo, Calif.-based company's online video search technology into its Xbox Live ecosystem.
Click to continue reading Microsoft readying Kinect for Windows PCs
© Gear Live Inc. – User-posted content, unless source is quoted, is licensed under a Creative Commons Public Domain License. Gear Live graphics, logos, designs, page headers, button icons, videos, articles, blogs, forums, scripts and other service names are the trademarks of Gear Live Inc.