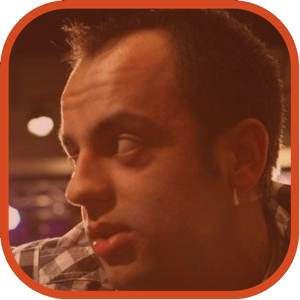 Posted by Andrey Malskiy Categories: Design, Internet, Transportation

The Geneva Motor is behind us now, but that doesn't mean you need to stop drooling over the cars that debuted at the Show. Researching through the archives, trying to find a car you want as your next screensaver can be a pain, especially, if you're looking for a vehicle of a particular color.
Well, fret not, as the guys over at CarBuzz have created a neat infograpfic to help locate a vehicle color of your choice.
Read More

| CarBuzz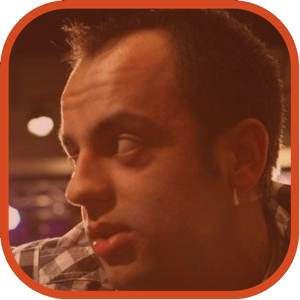 Posted by Andrey Malskiy Categories: Google, Transportation, Videos
We've had a lot of chatter about self-driving cars here at Gear Live, but apart from doing a few hot laps around a closed circuit and quick drive around the Autobahn, we haven't really seen a practical application. But our thoughts have changed, as Google has produced a self-driving Prius, which wouldn't have been our first choice, but that's not the point.

Google has developed a brilliant application of the autonomous car. As we reported before, the autonomous car was aimed for traffic improvement and flow, but Google believes that the technology could be used to assist the blind and those unable to operate a vehicle on their own.
The video follows Steve Mahan, as he gets around doing his daily routine. The tasks may seem trivial to us, but to a person of limited mobility, the possibilities are now endless.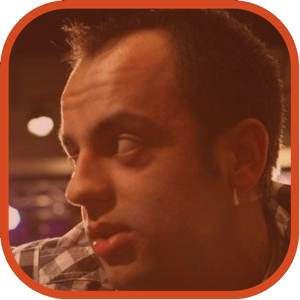 Posted by Andrey Malskiy Categories: Misc. Tech, Transportation, Videos
Have you ever thought you'd see a real-life Batman on the other side of the law? Being pulled over by police and questioned? No, this isn't a scene from the new Batman movie, but rather a reality that played out on the streets of Baltimore.
Lenny B. Robinson, a wealthy philanthropist, dresses as Batman as a part-time gig. According to the report, Robinson visits sick children in the hospital to cheer them up and boost the moral of the parents. He signs autographs and gives out Batman toys to the children. The Lamborghini Gallardo Spyder is only a part of his gig.
Robinson told the Post that he is having a "real" Batmobile built. Watch the video above to see Batman being pulled over by the police.
Read More

| AutoBlog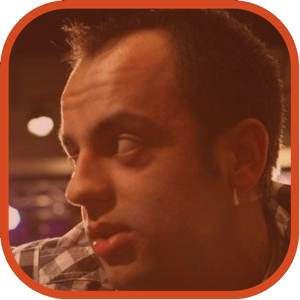 Posted by Andrey Malskiy Categories: Corporate News, Transportation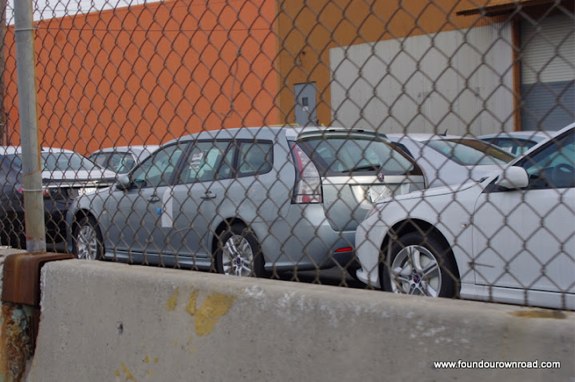 It's been roughly three or so months since SAAB filed for bankruptcy. In addition, Saab Cars North America shut its dealerships down, forcibly. With the bankruptcy, many cars were left in limbo, caught between sale and repossession, we suppose. Though we're not all entirely sure as to how the legalities work in this case, all we know is that there more than 900 SAAB vehicles on the Jersey Coast.
Though we've never been SAAB fans, it's saddening to see these cars left and exposed to the Jersey grossness. The sobering part of this is that these are the last of the SAABs to hit US soil, or that of which were produced. In any means, fan or not, these cars deserve a proper farewell or a home at best. On second thought, anyone down to go to Jersey and rescue a few SAABs? Follow the jump to see more pictures.
Click to continue reading SAAB caught in the state of limbo
Read More

| Found Our Own Road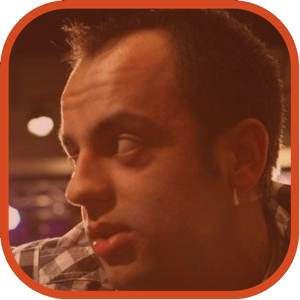 Posted by Andrey Malskiy Categories: Corporate News, Transportation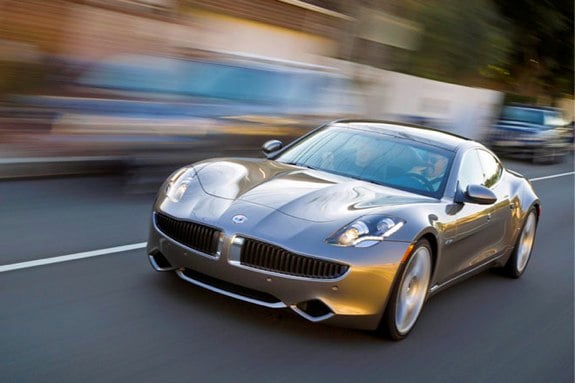 Fisker has issued a recall for the battery pack fitted in the Karma. The issue lies within the battery pack cell, produced by A123 Systems, which could result in "battery underperformance and decreased durability." This has been identified as a plausible cause of Consumer Report's Fisker Karma malfunction.
Fisker says that the issue could affect about 670 Karmas, and only a "handful" of Karmas actually manifest the issue. Roger Ormisher, Fisker's director of global communications, told Wired that it would be installing new packs into affected Karmas as soon as a fault-free pack can be produced. The recall is setting Fisker back by $55 million, and the replacement will be free for customers.
Fisker is also extending warranties to consumers in the United States and Europe. In the States, the warranty is extended by 10 months/10,000 miles on top of the existing 50 month/50,000 mile warranty. European owner will also experience the same extension from 48 months/100,000 km to 60 months/100,000 km.
Fisker will be notifying affected customers with updates to their vehicles in the days to come.
Read More

| Wired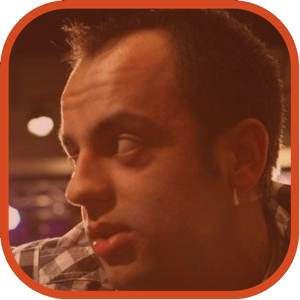 Posted by Andrey Malskiy Categories: Transportation, Videos
The guys over at Hennessey have always had a knack for speed, power, and record breaking. So it doesn't come to us as surprise that they broke the standing mile record down in Texas. The trio used their Ford GT to reach the record setting speeds at 257.7 mph.
Beneath the wildly wrapped GT lies the beast that powered it all: a twin-turbo charged motor. Their previous setup included a supercharger as well, but that was scrapped and swapped with a more efficient twin turbo setup. What the video above to see the record setting run from the cockpit.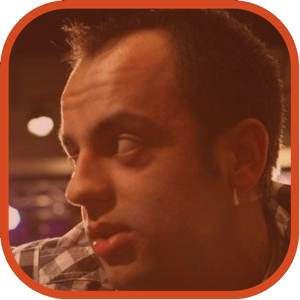 Posted by Andrey Malskiy Categories: Transportation, Videos
Mini has been on a crazed marketing campaign, and went on the record as to say "expect the unexpected." Now doing a few donuts here and there is a far cry from the unexpected, but setting a man to fly off the top of a Mini Countryman's roof definitely qualifies. Check out the John Cooper Works Mini in action above!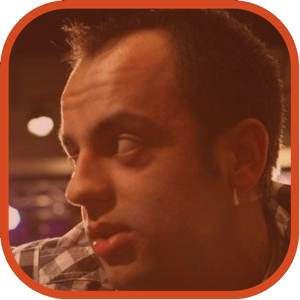 Posted by Andrey Malskiy Categories: Corporate News, Transportation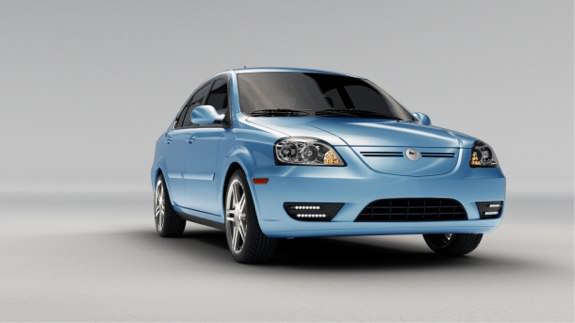 The biggest turn off in buying an electric vehicle for most is the sticker price. Some, like the Fisker Karma, hover at six figures, and other like the Tesla cars range from $50,000 onward to $100,000, which is priced well above most pocketbooks. That leaves room for only a few EVs to choose from in the $30,000 neighborhood, primarily the Nissan Leaf and Mitsubishi I. If these two don't float your boat, there is a new contender entering the market outta California.
The company is called Coda Automotive, and it's set to roll out a new 5-passenger EV. The company is based out of Los Angeles, California, and its EV plant is in Benicia. The car is priced reasonably at $35,200.
Buyers will have the option of choosing five exterior colors, two wheel designs, and those lucky enough to be within the first 500 customers will get cars that feature limited-edition accents, signifying they're on of the first Coda vehicles to hit the road.
Click to continue reading Coda EV heading into production this week
Read More

| CNet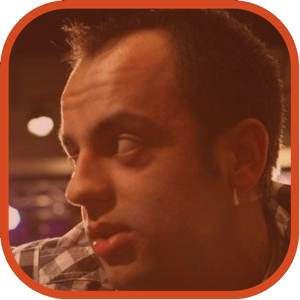 Posted by Andrey Malskiy Categories: Corporate News, Transportation, Videos
Decisions, decisions, decisions! Would you take an Audi R8 delivered to your doorstep to ride around for a day, or go to Audi Sportscar Experience in Sonoma, California? These are the decisions 8 lucky winners will have to make after winning Audi's #WantAnR8 Twitter campaign.
This is Audi's second year running with the event, and the contest closes on October 29th. "Audi is splitting the campaign into four entry periods, with two winners from each period," Autoblog reports. Last year over 75,000 hashtags were used in the campaign, we're not sure what the odds of winning are, but you can bet we'll be hashtagging like crazy to win. #WantAnR8. See?
Read More

| Autoblog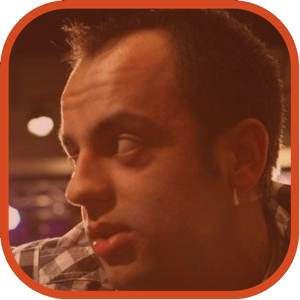 Posted by Andrey Malskiy Categories: Corporate News, Design, Transportation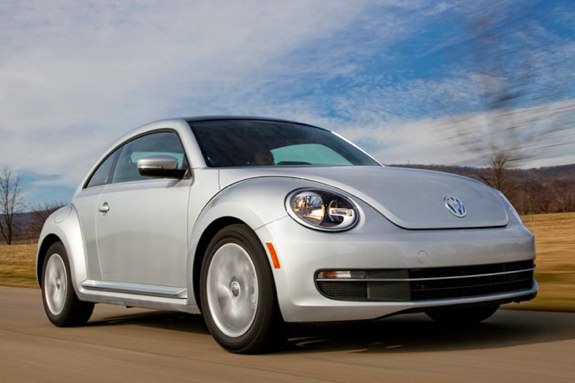 Let's face it, the New Beetle wasn't much of an attention grabber. It came off as cute, girly, and flowery, and as such, it lacked in sales to the male population. But Volkswagen wanted to change that, so they redesigned the New Beetle to be more manly and appealing across the board. They have succeeded.
Volkswagen has reported that male sales for the Beetle are up to 43%, which is a staggering improvement from the 29% of the New Beetles from years past. Also, many dudes, according to VW, have showed an interest in the diesel version of the Beetle, which is due some time in 2013. Also, along with the redesign, VW's ads have also had a male focused vibe, which is also an aiding factor in their sales.
With this being said, it leaves us with one question to ask our male readers, would you buy the new VW Beetle? If so, why or why not? And, ladies - does the new design turn you off? Leave your comments below.
© Gear Live Inc. – User-posted content, unless source is quoted, is licensed under a Creative Commons Public Domain License. Gear Live graphics, logos, designs, page headers, button icons, videos, articles, blogs, forums, scripts and other service names are the trademarks of Gear Live Inc.