Find Our Latest Video Reviews on YouTube!
If you want to stay on top of all of our video reviews of the latest tech, be sure to check out and subscribe to the Gear Live YouTube channel, hosted by Andru Edwards! It's free!
Posted by John Goulden Categories: Transportation,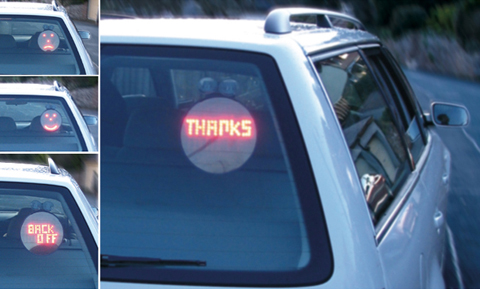 When you drive, regardless of how patient and understanding you are, there are times when other drivers annoy the heck out of you. Stopping short of suggestive hand motions and screaming out an open window, there's not a lot you can do to express your displeasure with their driving habits . . . until now. The Driv-emocion is a remote-controlled display that attaches to an available window via suction cups. Battery powered, the Driv-emocion can display your choice of four different messages - a smiley, a frown, "back off", and "thanks".
My driving habits make the Driv-emocion rather useless for my own use as it's a bit too limited in its, ummm, "vocabulary". For the rest of you, the Driv-emocion can be had for approximately $16 USD.
Read More

| AU-MY via Coolest Gadgets
Posted by John Goulden Categories: Transportation,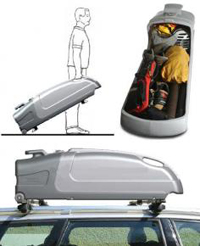 So you've come to the point where you recognize you have a dillema. You went with a smaller car for the fuel savings benefit, but have come to realize that it really doesn't hold very much in the way of cargo. In fact, by the time your and your golfing buddy cram into it, your clubs are more of an afterthought. About your only option, short of getting a bigger vehicle, is some kind of external storage container. Sadly, most cargo carriers look like throwbacks to the Styrofoam hamburger boxes from fast food joints of yesteryear, but not the Gear Tick.
The Gear Tick is brought to you by the crew over at Coil, Inc. on a mission to save you from aesthetic suicide, while simultaneously providing room for all sorts of gear. Unlike a standard cargo carrier, the Gear Tick doesn't require a master's degree in engineering to attach it to your vehicle, nor does it take forever for said process. Rather, it makes use of the roof rack you may already have, and requires less than ten seconds to attach or detach. Yeah, you read that correctly - ten seconds.
At 51" long x 15.5" wide x 15.5" tall it's quite roomy, but is nicely streamlined so that its additional bulk doesn't clobber your fuel mileage. Did we mention sturdy? The Gear Tick is born from the same material kayaks are made of and it should withstand the rigors of daily travel with ease.
The Gear Tick can be yours for $299 from the manufacturer's website.
Read More

| Coil, Inc. via Gizmag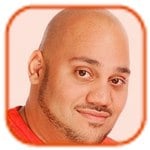 Posted by Andru Edwards Categories: Accessories, Apple, Portable Audio / Video, Transportation,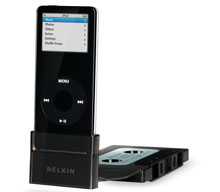 Belkin has just announced the TuneDeck for iPod nano. This is a solution for mounting, powering, and playing your iPod nano through your car stereo. The audio goes through a cassette adapter, and the optional mount rotates so that both driver and passenger can get in on the fun. This one launches in July 2006 in North America and will retail at $49.99 USD. Asia, Europe, and Australia need to wait just a little longer to get their hands on it, but it shouldn't be too long.
Posted by John Goulden Categories: Transportation,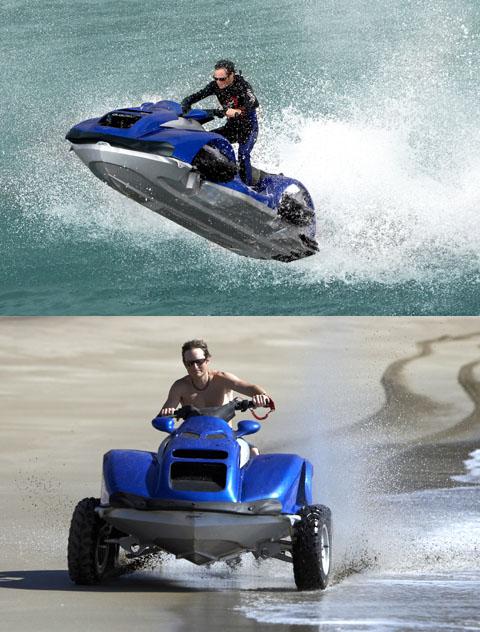 With summer upon us, many turn their thoughts to outdoor activities and fun in the sun. As such, Jetskis and ATVs are quite popular, but it's difficult to justify having one of each, not to mention the room they take up in your garage. Well, with the advent of the Quadski you no longer have to toss and turn at night with indecision as to which recreational vehicle you should buy.
The Quadski, from Gibbs Technologies, is an ATV and Jetski rolled into one, giving you the best of both worlds. Don't worry that its dual roles will hinder performance as its 140hp engine can propel it to 50mph on both land and water. Just as speedy is the mere 5 seconds required to switch between land vehicle and watercraft modes.

Read More

| Gibbs Technologies via Gizmag
Posted by John Goulden Categories: GPS, Microsoft, Transportation,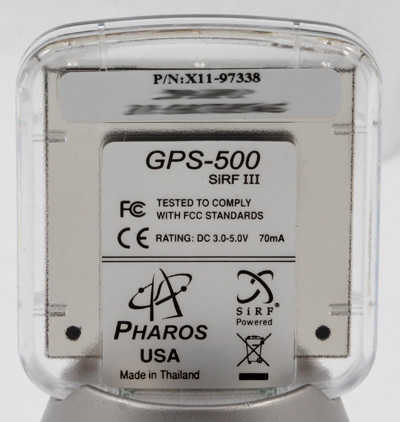 Microsoft released their business mapping/navigation software, MapPoint 2006, just a short time ago. The GPS units Microsoft bundles with their products are simply rebadged Pharos devices, and previously have been iGPS-360 models. The iGPS-360 while decent, contains the older SiRFstar IIe/LP chipset and is slower in signal acquisition and can track less satellites than the new iGPS-500's which are SiRFstar III equipped.
Prior to its release there had been speculation that the new iGPS-500, included in the MapPoint 2006 with GPS Locator edition, would be much smaller than the iGPS-360 units. This would have made accessories, like the iGPS-BT Bluetooth cradle, absolutely useless with the new devices. We're happy to report that the new model GPS units are indeed the same size, and although they have slightly different pinouts (as shown below), all existing accessories function just fine.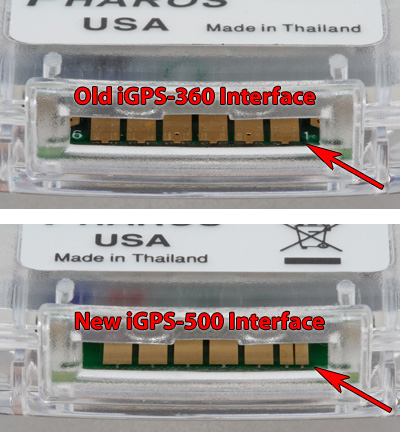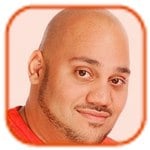 Posted by Andru Edwards Categories: Design, Transportation,
Since the Gear Live and Bleeding Edge crew has spent the past week in our travels to and from E3, this one seems more than appropriate. Boeing has released some shots of the interior of their new luxury aircraft, the Boeing 787. Looking at the images, this thing is a beauty - and would have been much more enjoyable than flying on our smaller jet via Alaska Airlines. The new place features nice, wide aisles, dynamic lighting, and larger overhead bins available throughout the aircraft. Even better, there will be area that are designed to make the air traveler feel more at home with their flight experience.

Read More

| Flight Global
Posted by Jared Hislop Categories: Household, Misc. Tech, Science, Transportation,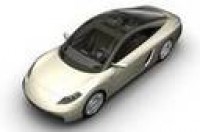 German company Loremo AG has introduced a new vehicle which they claim gets 157 miles per gallon. The new car uses state-of-the-art aerodynamics combined with a lightweight body to combat gas guzzling. While some of the fuel efficient cars use smaller engines that deliver less power, this car doesn't play around in the power department. The base model uses a 2 cylinder 20 hp turbo diesel engine that reaches a top speed of 100 MPH with a 0 to 60 time of 9 seconds, and the GT model boasts a top speed of 135 MPH. Loremo has a new technology that they call "linear cell structure" that makes the car light without sacrificing strength. Both models meet static/dynamic requirements for crash safety. Standard features on both models include airbags, particle filter, dashboard computer, and air conditioning. Loremo AG plans to sell the Loremo LS for less than 11,000 euros and the GT for 15,000 euros. With the rising costs of gas in the US we would like to see a vehicle like this available. Unfortunately this car is still dependant on gas, and we doubt its strength in a crash, as tiny car + low weight = death.

Read More

| If Energy
Posted by John Goulden Categories: Portable Audio / Video, Transportation, Video Games,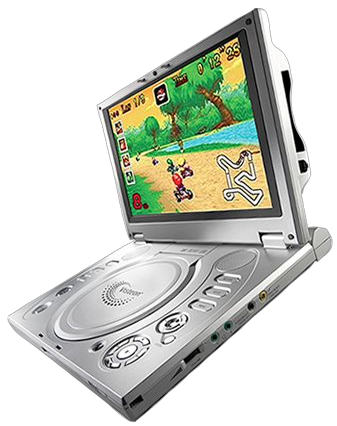 What better way to keep the kids quiet on long trips than a built-in or portable DVD player and game system? Yes, copious amounts of duct tape works just as well (if not better), but the electronics entertainment method is less likely to get you into trouble. Visteon introduced their Dockable Entertainment system back in January, but it's only now becoming available. The system consists of a DVD player with a 10.2" LCD and a slot in the lid where you can dock a Game Boy Advance for gaming on the "big" screen. Other amenities include connections for up to three more GB Advance systems for multiplayer action, a wireless game controller, wireless headphones, remote control, and an overhead docking station.
Available next month, May 2006, for a rumored $1200. More pictures after the jump.

Read More

| Visteon via Gadget Review
Click to continue reading Visteon Dockable Entertainment Game Boy Advance
Posted by Jared Hislop Categories: Design, Misc. Tech, Mods / Hacks, Science, Transportation,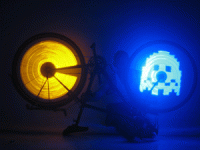 POV uses LED lights on a spinning device to create an image. There have been several devices recently that demonstrate this technology, but none as awesome as the do it yourself SpokePOV kit. Basically, SpokePOV turns the wheels of your bike into fancy LED displays. The kit comes with all of the parts needed including a circuit board, electronics, 60 bright LEDs (30 for each side of the wheel), and 1K of memory (enough for one static image). The memory can be upgraded to 4K for use in an animated display. The documentation appears to be quite good and even a beginner should be able to complete this project. The kit retails for $37.50 here.

Read More

| SpokePOV
Posted by John Goulden Categories: Corporate News, GPS, Transportation,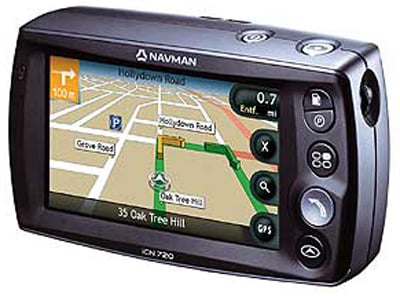 Typical GPS systems require you to enter your destination by street address which can be a tedious process. Navman is out to change that with their NavPix enabled GPS systems, the iCN720 and iCN750. The GPS units have a built in 1.3MP camera that allows you to take pictures of your house, favorite restaurants, landmarks, etc., while it tags each picture with the relevant locational data. Prash Vadgama, president of Navman believes that "images are an obvious and unmistakeable way to identify a destination". He continues by saying, "Each NavPix image has the exact geographical location of where that picture was taken embedded in the image data. You then use that image as an alternative way to choose and set your destination in the Navman iCN700 series".
Since you won't have pictures of every destination in advance, the Navman website will have images of famous landmarks and interesting places, as well as a method to create your own geo-referenced images which can be downloaded to your GPS. In addition to letting you create and store your own images online, Navman will allow users to trade pictures, further enhancing the reach of the NavPix feature.
Available in Europe in May 2006 with no word on US availability. Full specifications after the jump.
Click to continue reading Navman iCN700 Series With NavPix
© Gear Live Inc. – User-posted content, unless source is quoted, is licensed under a Creative Commons Public Domain License. Gear Live graphics, logos, designs, page headers, button icons, videos, articles, blogs, forums, scripts and other service names are the trademarks of Gear Live Inc.