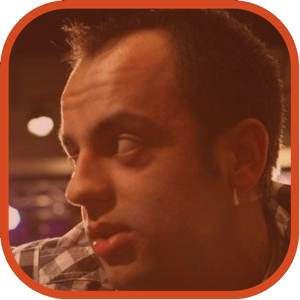 Posted by Andrey Malskiy Categories: Transportation, Videos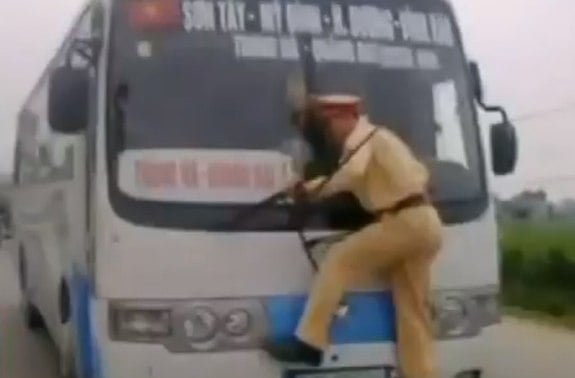 Normally, people in the States have respect for authority and listen to them for the most part. But apparently in Asia, that is optional.
When Vietnamese traffic lieutenant Nguyen Manh Phan attempted to pull over a bus driver heading the wrong way down the street, the driver decided to flee instead of pulling over.
So what's a foot officer left to do? Well, he jumped onto the front of the bus, of course. The officer positioned himself and held on for dear life as the driver continued on his route. The bus eventually pulled over, but not before the incident was caught on tape. Check out the video for yourself.
Click to continue reading Vietnamese cop clings to wipers of speeding bus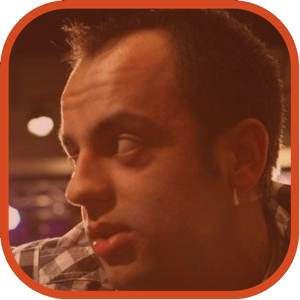 Posted by Andrey Malskiy Categories: Science, Transportation, Videos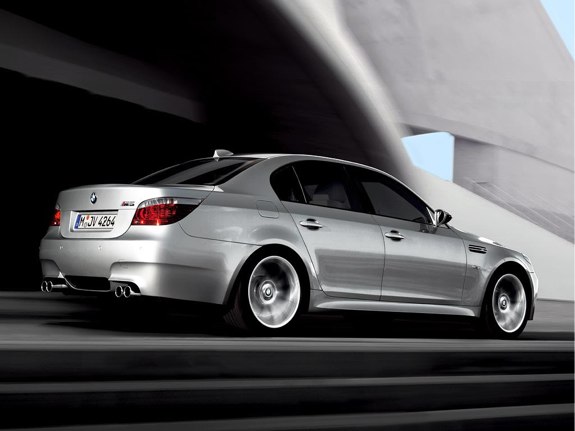 A recent, we're sure very technical, study conducted by an online dated service from the UK has found that BMW owners like most likely to cheat on their significant other.
NineMSN.com says there is an "intrinsic link between success and cheating." BMW topped the list of followed by Audi and Mercedes-Benz a close third. Though we're not too sure BMW would accept this award, but it's one more bragging right they can add to the list!
This isn't a novel idea either, a few years back Mercedes-Benz capitalized on the concept while promoting its AWD system. Check out the video after the jump!
Click to continue reading BMW owners most likely to cheat on spouses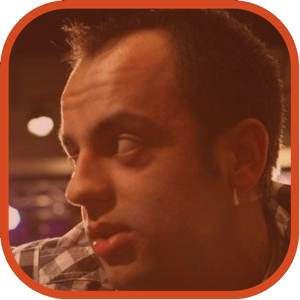 Posted by Andrey Malskiy Categories: Movies, Transportation, Videos
If you're planning on seeing Marvel's next blockbuster hit, The Avengers, get ready to see some movie magic. No, we're not talking about the fight scenes and endless CGI effects, we're talking about the cars featured in the movie—the Acura NSX to be exact.
Like any lead-footed gear-head, we were stoked that Acura was planning on bring the car back into production. The NSX is due to arrive somewhere around 2015, but if you've looked at any calendar lately, it reads 2012. So how could Marvel get its hands on a car that's not out yet, or no where near production ready? We'll, let's just say it took some work and creativity. Check out the video to see how it all came to be.
Click to continue reading Acura NSX Roadster featured in 'The Avengers' before production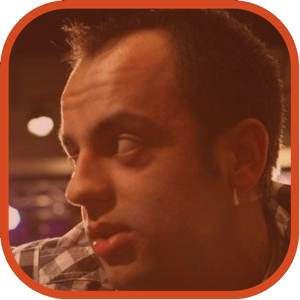 Posted by Andrey Malskiy Categories: Design, Editorial, Rumors, Transportation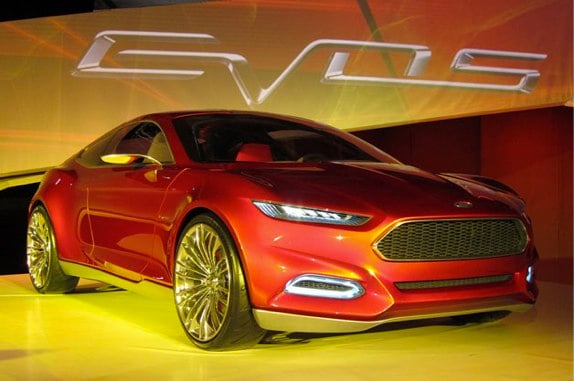 There are rumors floating around that Ford maybe ditching its retro-designed Mustang in favor of a modern look. Wall Street Journal's Matt Ramsey is a proponent of this theory.
In his article, he suggests that Ford is doing so due to decline in retro-looking car sales. He also suggests Volkswagen suffered the same fate with its New Beetle, which also saw a decline in sales. However, Autoblog brings up two valid counterarguments. One is the Mustang did not have competition for years, and now competes against Dodge. Secondly, both manufacturers where hit by the recession, thus sales suffered.
Both arguments hold true. Ford has announced that it's going to take the Mustang global. Though the retro-looking Mustangs are popular here in the States, they may not be everyone's cup of tea in Europe. They're not big on large, bulky vehicles roaming the streets. We don't blame them either, since most of their city streets aren't wide enough for pedestrians to walk on.
The speculated predecessor for the retro-Mustang would be the Evos. The Evos is geared with Generation Y in mind. It also fits well with Ford's overlapping theme set by the Fusion or the Aston Martin look, as we like to call it. Though we're not opposed the redesign, we'd be sad to see the retro-bodied Mustang go to pasture.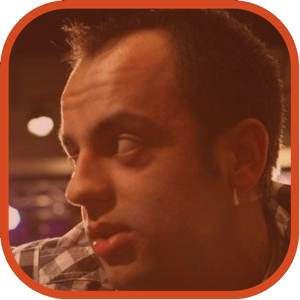 Posted by Andrey Malskiy Categories: Design, Transportation, Videos
The world of racing may be getting a facelift, if Nissan gets its way. Nissan has developed the DeltaWing and set its sights on Le Mans. It'll will be entering the DeltaWing into the 24-hour race, not as a traditional racer, but as a demonstrator. Nissan will be showing off what racing could look like in the future.
The beauty in this futuristic design is that its half the weight of a traditional Le Mans racer and has half the aerodynamic drag as traditional racers as well. Though it's a funky design, we like seeing companies thinking outside the box and innovating on traditional schematics.
Alongside the Le Mans debut, Nissan will be releasing a barrage of YouTube videos showing off different aspects of the racer. Here is the first of many tests the DeltaWing will be put through. Enjoy the "Wind Tunnel" clip after the jump.
Click to continue reading Nissan DeltaWing racer test at Sebring (video!)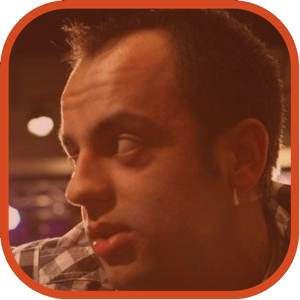 Posted by Andrey Malskiy Categories: Transportation, Videos
Ever wonder what goes on behind closed doors at a dealership after dropping your car off for service? In normal cases, your car is well-maintained and treated with respect. However, once in a blue-moon, your car may fall into the wrong hands. Hands that decide to post a joyride, starring your car, on YouTube.
Here's footage, recorded by two techs at a Canadian dealership, that shows them taking a Mercedes-Benz AMG C63 Couple Black Series out for a "test run." If you're not familiar with the C63, it's a beast designed for the Autobahn. Beneath it's hood lies a precision engineered, 510-horsepower motor. This, in the wrong hands, is a disaster waiting to happen.
Luckily, no damage was done to the car or to others. The video does have the Mercedes-Benz community buzzing for the sheer stupidity of the stunt, and for red lining the motor so long. Check out the video above for yourself.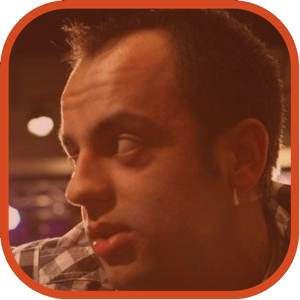 Posted by Andrey Malskiy Categories: Corporate News, Transportation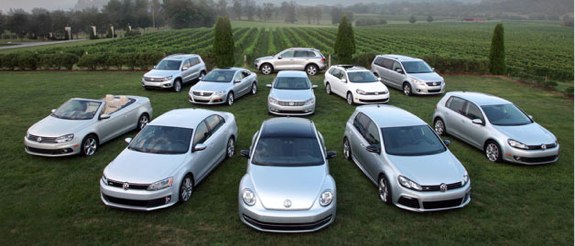 Last time we checked, Europe was going through some pretty tough economical times. But that's not stopping Volkswagen from reporting its best sales quarter in its history! In the first quarter of this year the company sold 1.36 million cars, with 536,600 cars alone in March.
However, much of VW's success isn't because of Europe, even though they managed to gain 5% marketshare tgere. Volkswagen's greatest markets come from Russia, China, South America, and America. Ever since the redesign of the Passat and Jetta, Volkswagen's numbers have been climbing up the charts. You can read the full press release after the jump.
Click to continue reading Volkswagen announces its best quarter ever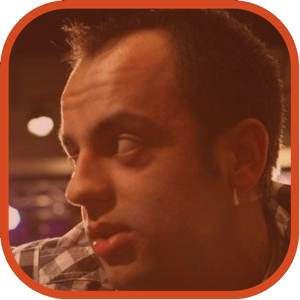 Posted by Andrey Malskiy Categories: Design, Transportation, Videos
So you finally bought that dream car of yours and now you're wondering where to park the thing? We'll, if you've got a vast amount of disposable income and want to make an impression, here's an idea. Seen on HGTV's Million Dollar Room, this garage is filled with dozens of motorcycles--but that's only the surface level. Walk outside, hit a red button, and watch an elevator appear out of the ground to take you into the lower level of the garage. Oh, and did we mention it uses $25 worth of electricity each time it's used? Though the cars below leave much to be desired, the elevator alone makes up for the lack of exotics.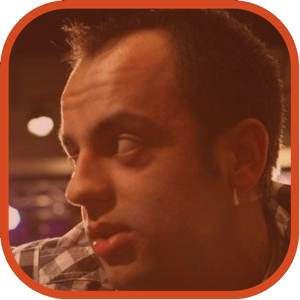 Posted by Andrey Malskiy Categories: Transportation, Videos
Drag racing seems like a simple sport, but that's far from the truth. Sure, you hit the right pedal as hard as you can and hope to cross the quarter-mile before your opponent does, but there's more to it than that. The fact is that at any given moment the world of drag racing can turn into a one-vehicle-demolition-derby bent on self-destruction.
Here's a clip rarely seen from both angles of cockpit and sidelines view. Watch as the 1968 Camaro gets ready to launch, only to have its left axle disintegrate followed by the tire tearing the left-rear-quarter panel to shreds.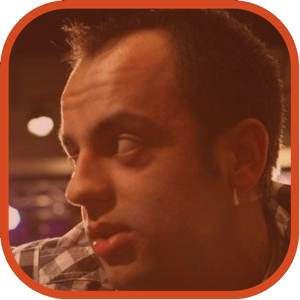 Posted by Andrey Malskiy Categories: Misc. Tech, Transportation, Videos
We're not the biggest of fans seeing red and blue flashing lights behind us, as that usually means the fun has just ended. Thanks to a new initiative in Richmond, Virginia, folks will have to worry about early-morning knocks on the door from the boys in blue as well between the hours of midnight and 4:00 a.m if they leave valuable gadgets in their cars.
RPD has started a new initiative, or wake up call service for drivers who leave itesms like smartphones, tablets, and MP3 players in their cars. Night shift officers will be patrolling the streets, peering into curbside vehicles to see if there are any valuables left behind. The motive behind the initiative is to curb vehicle break-ins, which hit a record 20 incidents over the last month. The wake-up call service is way to teach drivers a lesson, RPD says. Though we're not too sure drivers will be coherent at 4:00 in the morning, we're hopeful that the officers will be able to teach them a little common sense.
Checkout the video above as WBBC 12 NBC reports on the initiative, and let us know in the comments if you think it's a smart move on RPD behalf below.
Read More

| Autoblog

© Gear Live Inc. – User-posted content, unless source is quoted, is licensed under a Creative Commons Public Domain License. Gear Live graphics, logos, designs, page headers, button icons, videos, articles, blogs, forums, scripts and other service names are the trademarks of Gear Live Inc.