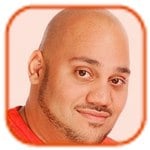 Posted by Andru Edwards Categories: Accessories, Apple, Design, Toys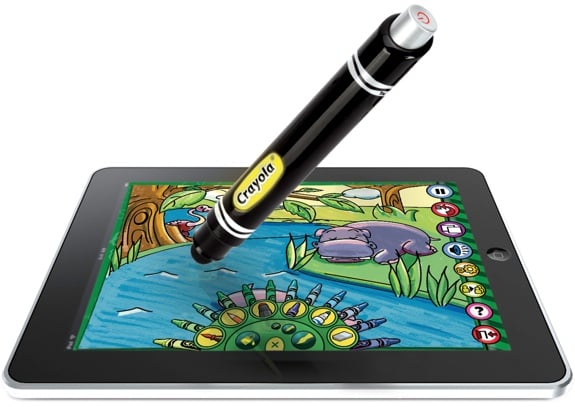 Griffin Technology and Crayola have teamed up on the ColorStudio HD app and iMarker, and the set is now available nationwide. The cool thing about this is that the app can tell the difference between the swiping and tapping fingers of a child and the iMarker input. There are over 30 animated coloring pages with sound effects and music, and users can also create their own works of art from scratch, and can also use the built in library of assets. Art can even be uploaded directly to Facebook, or printed using AirPrint.
The Crayola ColorStudio HD app is free on the app store, and the iMarker pack is available now for $29.99.
Click to continue reading Crayola ColorStudio HD now available for iPad
Read More

| Crayola ColorStudio HD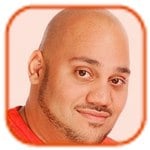 Posted by Andru Edwards Categories: Handhelds, Toys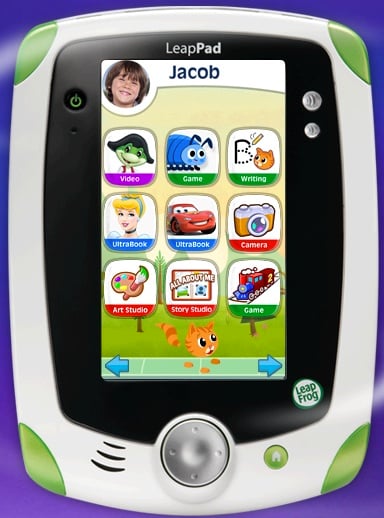 LeapFrog will be taking pre-orders for its $100 LeapPad Explorer tablet for kids beginning Wednesday, the educational product developer announced on its site this week. The 5-inch tablet comes in pink or green, has a 480-by-272 pixel (16:9) touchscreen and will have 100 downloadable apps or app cartridges ranging in price from $5 to $25 available in time for the August 15 release.
The multifunctional learning tablet "builds off the success of 2011's Educational Toy of The Year Award winner, Leapster Explorer," LeapFrog said in a statement. The LeapPad Explorer is intended for children ages four and up.
"LeapFrog created the first interactive learning experience with our original iconic LeapPad Learning System in 1998. After 10 years of research into the most proficient ways for children to learn, we are doing it again with LeapPad Explorer," said Craig Hendrickson, senior vice president and chief product officer for LeapFrog, in a statement announcing the tablet back in February.
Click to continue reading LeapFrog LeapPad Explorer tablet ready for pre-order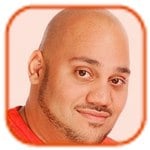 Posted by Andru Edwards Categories: Features, Toys, Kids, Under $100, Under $250, Under $50, Under $500
This is an entry from our 2010 Holiday Gift Guide. Check it out for suggestions on what to buy your loved, liked, and hated ones this holiday season!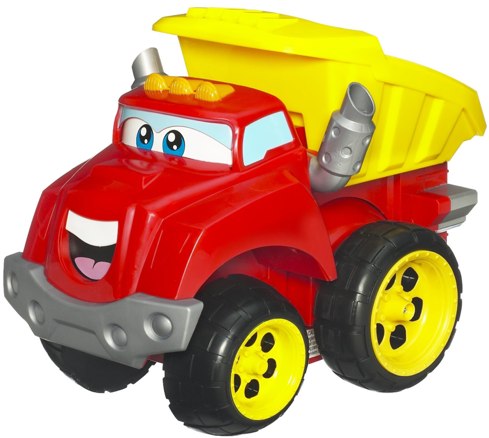 The Tonka Rumblin' Chuck is an interactive companion designed for kids ages 3 and up, and if you've seen any of the commercials around children's programming this holiday season, you've probably seen this guy, so we're including him in our 2010 Holiday Gift Guide. This cheerful electronic truck aims to captivate your child with more than 50 sounds and phrases. In addition, Chuck features several fun animations: he'll wiggle, pop wheelies, and can even dump the load he's carrying. Rumblin' Chuck also includes an accompanying storybook, Friends for the Long Haul, which promotes a positive message about the value of friends and having fun. You can pick him up from Amazon for $37.57, which is 16% off the normal price.
Read More

| Rumblin' Chuck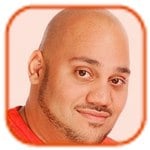 Posted by Andru Edwards Categories: Features, Toys, Techies, Teens, Under $500
This is an entry from our 2010 Holiday Gift Guide. Check it out for suggestions on what to buy your loved, liked, and hated ones this holiday season!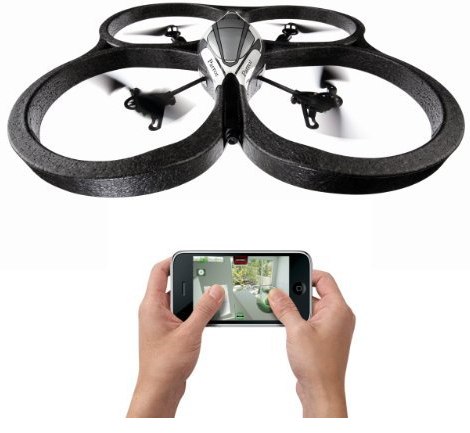 The Parrot AR.Drone is one of the coolest holiday gifts this season, and as such, it's a natural fit for our 2010 Holiday Gift Guide. It's basically like a flying real-life video game that you can play indoors or out. With its on-board Wi-Fi system, you can even control the copter from an iPhone, iPod touch, or iPad. On-board cameras let you pilot the AR.Drone through complex flight maneuvers and destroy enemy targets. The iOS piloting app is a free download from the iTunes App Store. The copter also has a built in accelerometer, gyros, ultrasonic sensors, two video cameras, and more. It's constructed of carbon fiber and high-resistance plastic, and it's available in three colors. You can get it now for $299 from Amazon.
Read More

| Parrot AR.Drone Quadricopter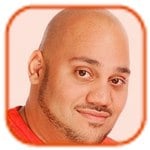 Posted by Andru Edwards Categories: Features, Music, Toys, Kids, Teens, Under $50
This is an entry from our 2010 Holiday Gift Guide. Check it out for suggestions on what to buy your loved, liked, and hated ones this holiday season!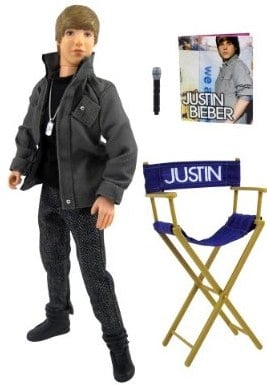 As much as we hate to admit it, Justin Bieber is all the rage right now, and the new Bieber singing dolls are going to be one of the hottest sellers this holiday season, so we've gotta include it in our 2010 Holiday Gift Guide. Currently available for pre-order, if you check Amazon, you'll find ridiculously high resale prices, which we'd recommend you stay away from. Instead, go with Target. They've got the whole collection of the Bieber dolls for $25.99 each. They'll ship on December 12, which gives plenty of time to arrive--just make sure you purchase soon, because they'll sell out for sure.
Read More

| Justin Bieber singing dolls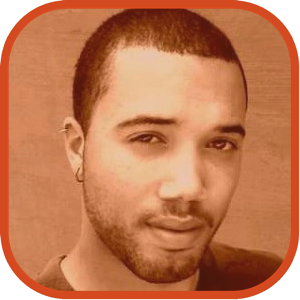 Posted by John Kilhefner Categories: Toys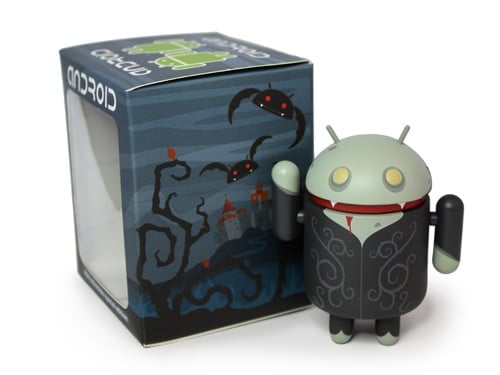 No, this has nothing to do with our Windows Phone 7 review, so don't go selling your Google stock just yet. What we have here is a three inch limited edition vinyl collectible in the form an undead vampire Android mascot. This collectible will have a rotating head as well as movable arms, and a Halloween-themed window box. A vampire Android desktop wallpaper can also be downloaded for free to get you in the blood sucking mood this 31st. Get your hands on a dead Android this Halloween at 2pm EST.
Click to continue reading Android is…dead?
Read More

| Dead Zebra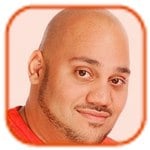 Posted by Andru Edwards Categories: Design, Toys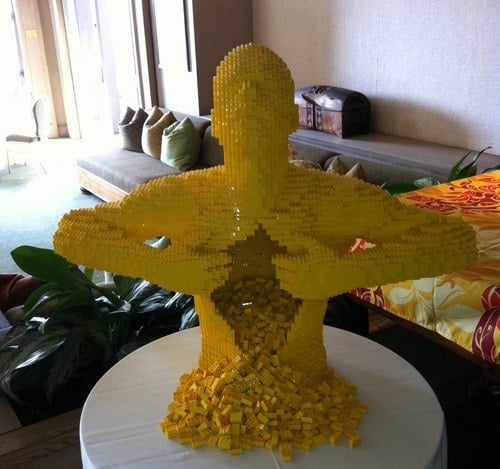 We submit this one without comment. Well, other than saying that this is one of the coolest concepts for a LEGO sculpture we've ever seen.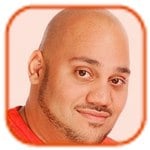 Posted by Andru Edwards Categories: Cameras, Portable Audio / Video, Toys, Videos
There are a lot of options out there when it comes to buying a portable video recording device. There are a myriad of camcorders, you've got Android devices and the iPhone 4 that can shoot in high definition, even high-end DSLRs can now shoot great video. In an effort to help you decide between two of the more popular choices out there, Brandon Bloch put together this video comparison showing the pros and cons between the Canon 7D DSLR and the Barbie Video Girl digital camcorder accessory. Both have some nice qualities, as you'll see in the video. You know you wanna watch.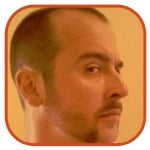 Posted by Finnian Durkan Categories: Peripherals, Software, Toys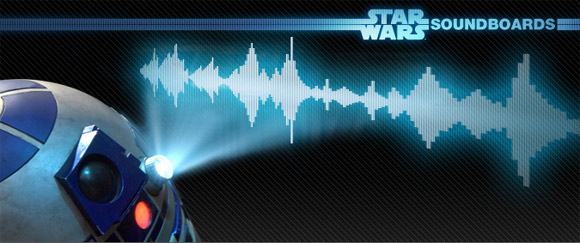 Looking for a way to spice up those annoying conversations with some call-center hack in Puna, India who is trying to sell you a cel-phone upgrade? Well look no further, Lando, your savior is here in the guise of the Star Wars Soundboard. The soundboard contains numerous links to .wav files of your favorite characters most memorable lines, from everyone's pre-pubescent fantasy Princess Leia, all the way to random only-nerds-know-who-the-hell-I-am-talking-about Aayla Secura. So treat yourself! Call up that cell phone call center and torture them with Wookie-talk interspersed with cursing from Han Solo.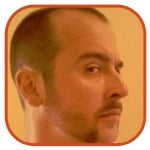 Posted by Finnian Durkan Categories: Accessories, Mods / Hacks, Toys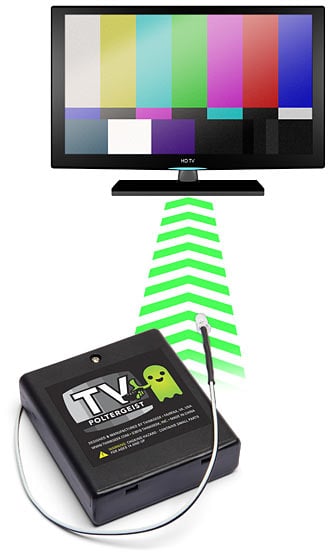 Want to piss off your friends with more than just your abrasive personality and obnoxious hygiene habits or complete lack thereof? Yes, it is rude to clip your toenails in someone else's living room, genius; what are you, five? If you feel the need to step up your toxicity—to neutron bomb your friendships, poisoning the landscape for decades to come and leaving behind a barren landscape of people hating the very mention of your name in your wake—then look no further: the TV Poltergeist is the gadget for you. The TV Poltergeist is a battery-powered and easily hide-able palm-sized piece of hardware with a tiny, flexible LED that you can point towards the TV of your intended victim. Once you turn it on the TVP will randomly emit a signal via the LED and shut your future ex-friend's TV off. Works on just about any TV—CRT, Plasma, LCD—just not your Gramma's 30 year-old knob-operated Zenith, though if you pull this stunt on your Gramma a) you're an a$$ and b) expect to get written out of the will and hit with a cane. That woman lived through 5 wars and walked 40 miles to kindergarten everyday. Show some respect!
Read More

| TV Poltergeist

© Gear Live Inc. – User-posted content, unless source is quoted, is licensed under a Creative Commons Public Domain License. Gear Live graphics, logos, designs, page headers, button icons, videos, articles, blogs, forums, scripts and other service names are the trademarks of Gear Live Inc.