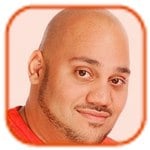 Posted by Andru Edwards Categories: Toys, Video Games
Matt over at IGN took some time out to give us a little video love from his Wii development unit. He walks us through the menu interface, showing off the settings that can be toggled, messaging system, and a couple of interesting things about the Wiimote. Launch is under three weeks away, but if you can't wait, check out the video.
Read More

| IGN Wii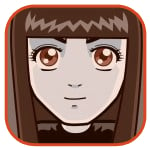 Posted by Sheila Franklin Categories: Toys, Video Games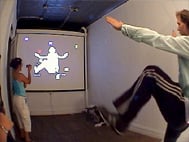 Have you ever wanted to be the paddle in Pong? Now you can with FeedTank's Full Body Game System. The user interacts with simple graphic game objects which are in front of them. Choose between Color Shooter (the human version of Pong), Duck and Jump, and Two Touch. FeedTank featured the game system at last week's NextFest in New York and has also created Dance Floor Moves, a projected interactive floor, and Transpose, an audio/visual instrument. Contact FeedTank for price and availability. We can't wait to see what they can do with a karaoke machine.
Read More

| FeedTank via NextFest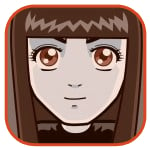 Posted by Sheila Franklin Categories: Household, Misc. Tech, Science, Toys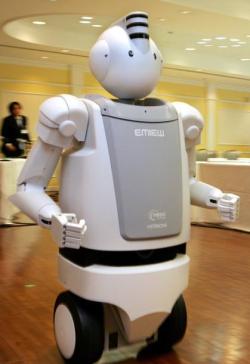 It just keeps getting scarier. Hitachi's EMIEW (Excellent Mobility and Interactive Existence as Workmate) is now equipped with a sensory laser for navigation. The new bot will make its debut at the 2006 WAC (World Automotive Congress) in Japan which begins October 23.
The EMIEW keeps its balance using internal gyroscopes. It can locate its owner by voice recognition and can perform basic household chores, such as retrieving items from other rooms. Let's just hope that it doesn't aim that laser on the cat.
Read More

| JapanCorp via engadget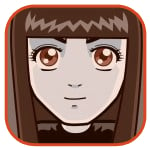 Posted by Sheila Franklin Categories: Home Entertainment, Movies, Music, Toys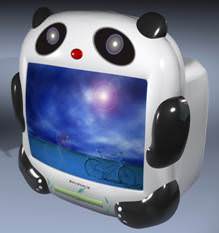 This little guy was just too cute to pass up. The Changhong Panda TV/DVD/CD combo was unveiled at Berlin's IFA. The electric company's CH1320DV pet has control buttons in its paws and its nose is the power button.

Other specifications and features:
Screen Type:Round
TV System: NTSC-M
Loading Capacity:620 Units (40HQ)
Power Supply: 120V AC, 60HZ
Aspect ratio: 4:3
Picture Modes Selection: (normal, movie, sports, ser)
Compatible with DVD/MP3/Picture CD/CD-R/CD-RW/DVD-R/DVD-RW
Multiple Angles
Parental Lock
Digital Audio Output
Screen Saver
OSD: Trilingual (English/French/Spanish)
Full Function Remote Control
On/Off Timer
Channel Scan
If this isn't lovable enough for you, they also have a Penguin (CH1321DV) combo. You can tell us that you are getting this for your kids for Christmas, but we know better. Check with Changhong for price and availability.
Read More

| Panda TV/DVD Player Product Page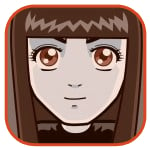 Posted by Sheila Franklin Categories: Household, Misc. Tech, Science, Toys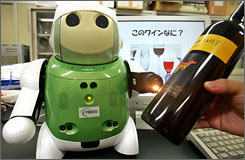 NEC and Mie University have teamed up in Japan to create the 2-foot Winebot, a cute little bugger that can not only discern good wine from bad, it can also name the brand and suggest a cheese.
"There are all kinds of robots out there doing many different things," said Hideo Shimazu, director of the NEC System Technology Research Laboratory and a joint-leader of the robot project. "But we decided to focus on wine because that seemed like a real challenge."
Speaking in an underage voice, the robot names the brand and adds a comment to its taste. It can also be programmed to recognize wine that its owner prefers. Because of its ability to analyze the chemical composition of wine or food placed next to it, it could caution its owner about such health-related factors as fat or salt content.
Winebot doesn't come cheap. "Buying one of these would cost about as much as a new car," Shimazu said. "We'd like to bring that down to 100,000 yen ($1,000) or less for the tasting sensor if we were to put it on the market."
We figure that if you can afford the wine and cheese, you can afford the Winebot.
Read More

| USA Today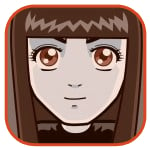 Posted by Sheila Franklin Categories: Misc. Tech, Portable Audio / Video, Toys, Wireless / WiFi

There are all kinds of toys for your iPod, but this one wins an originality prize in our book. Japanese company ZMP (in collaboration with Kenwood) today announced its new iPod dock, Miuro. Clip your iPod onto the top of Miuro and let the musical fun begin. This 9 pound, 14" wide bot can be programmed to literally follow you around the house or just let it do its pre-programmed "wild thang". It can also stream music from your PC wirelessly.
Miuro is available in 4 colors and will become available in the U.S. later this year. Sold separately are various options such as a camera and sensors to keep it from running into your cat. At the hefty price of $930, you really have to love your iPod to buy it a pet like this.
Read More

| The Raw Feed via Miuro Product Page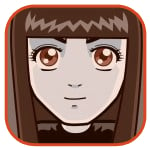 Posted by Sheila Franklin Categories: Handhelds, Toys, Video Games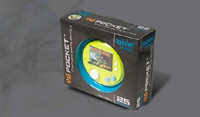 While we're on the subject of all things froggish, can it really be 25 years since the hatching of Frogger? In honor of the event, PDP (Performance Designed Products) and Konami have teamed up to create the "Tablet", a portable gaming system that will be available to North American retailers in September. Housed in a round shell, the Tablet contains 25 8-bit classic games at a SRP of $29.99. Available in four colors, the system features a 2.0" backlit TFT LCD display screen.
Paul Chen, VP of Licensing and Content at PDP claims, "Additional 8-bit games on the 'Tablet' offer even more retro fun for older gamers who played these games decades ago, along with new gamers who will be introduced to them for the first time."
For an additional $9.99, you can purchase an A/V cable for plug 'n play capabilities on your TV. This kit also includes a protective case so that our favorite amphibian remains dust free and ready dodge cars and gators when you are. For a sneakpeak at other games included, check out the interactive website: http://www.vgpocket.com/.
Read More

| PR Newswire via VG Pocket Tablet Interactive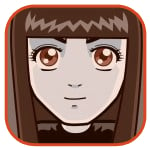 Posted by Sheila Franklin Categories: Accessories, Toys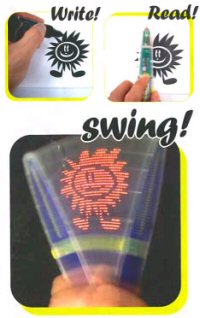 ThinkGeek's LighTalk Scanner is having its second coming out party. Simply draw an image on a piece of paper, scan it, switch and fan it, and you have a 4" x 7" image that will outshine everyone at the next 4th of July picnic. Get two of them, and you and your buds can flash back and forth.
Not only does the new and improved model scan faster, it contains 8 image banks to store your designs. Even better, the new sequential display allows you to show animated graphics or a paragraph of text. LighTalk is 8.5" long with a 1" diameter and scans best when used with a .2" black Sharpie (doesn't everything work better with a Sharpie?).
LighTalk utilizes 2 AAA batteries (not included) for over 10 hours of continuous display and is available in three body colors. At a price of $39.00, LighTalk II comes with wrist strap and instructions.
Read More

| ThinkGeek

Posted by Dave White Categories: Music, Portable Audio / Video, Toys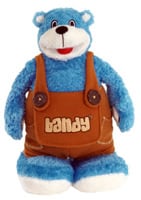 Chances are that your child won't rip this MP3 player up anytime soon. This is Bandy the teddy bear, from a European company called Mogoon. Bandy is can play MP3s and WMAs that are stored on an SD card that you insert into a slot in his back.
For the protective set, we have these details: Bandy is dust-proof and splash-proof (although we question those claims based on the photo, which seems to show that the little guy is made of material that would seem to attract dust and liquids). He is also said to be able to survive falls of up to 2 meters - his would be the music player, of course. Bandy himself could probably survive a fall off a skyscraper or a trip down a raging river.
Look for Bandy exclusively in Europe this fall and then elsewhere shortly thereafter, for just $88 USD.
Read More

| http://www.konstant.de/index.php?id=638


Posted by Chris Cardinal Categories: Design, Features, Toys, Videocasts
WowWee demonstrated for us their new Roboreptile, a "quicker, more cunning" version of their Roboraptor. We must have missed the memo explaining that "quicker" and "more cunning" were now euphemisms for "spastic" and "utterly stupid." Suffice to say, this interview was a brilliant exercise in professional courtesy, as we had to try our best not to break down and laugh as the pathetic, over-priced, and bizarre robotic toy (which we wouldn't pay $20 for at Radio Shack) nearly flailed itself right off the table in a fit of white, melodramatic, plasticy rage.
This all makes for a very stark contrast to the Ugobe Pleo, a dinosaur-based artificial life form that features three times the sensors, intelligence to keep it from walking off a table, and the ability to communicate with other Pleo's, along with a ton of other innovative features.
When asked about a successor to the sorry, largely pointless Roboreptile, we receive a "no, not really anything planned" which made the interview all the more special.
We can't quite grasp what would encourage someone to throw away $120 at a crappy plastic dinosaur that doesn't really do much but seize and fall over, but perhaps there's a market in people who don't really know any better. Stay away from this novelty at all costs.

Here's how to get the show:
Subscribe: iTunes iPod / H.264 | iTunes MPEG-4 | RSS iPod Feed | RSS MPEG-4 Feed
|Download| - iPod-formatted H.264 (Mirror)
|Download| - DivX (Mirror)
|Download| - MPEG-4 (Mirror)
|Download| - PSP (Mirror)

IMPORTANT: We are surveying the viewers of our show to see what it is that people like, and more importantly, what they don't like. It is anonymous, and just takes a couple of minutes. If you have the time, we would appreciate it! As always, feel free to let us know what you think in the comments.
Here's how to get the show:
|
Download
| - iPod-formatted H.264
|
Download
| - MPEG-4
© Gear Live Inc. – User-posted content, unless source is quoted, is licensed under a Creative Commons Public Domain License. Gear Live graphics, logos, designs, page headers, button icons, videos, articles, blogs, forums, scripts and other service names are the trademarks of Gear Live Inc.