Posted by Nino Marchetti Categories: PC / Laptop, Storage, USB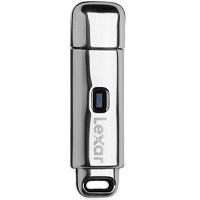 Lexar said today they are bringing the PowerToGo software platform to their JumpDrive Lightning USB flash drives so users can create a virtual desktop environment they can carry from one Windows-based machine to another. These drives are available in 1GB and 2GB capacities and price from $79.99.
The PowerToGo-equipped JumpDrive Lightnings will let users install and run many standard Windows applications directly from the USB drive. Once done working a host computer the drive is removed, leaving no history behind. Also included on JumpDrive Lightnings will be the EverNote software product for capturig, storing and accessing information, such as typed and handwritten notes, web clips, emails, phone messages, addresses, passwords, brainstorms, sketches, photos and documents.
Read More

| Lexar JumpDrive Lightning Product Page

Posted by Nino Marchetti Categories: Accessories, Cameras, Storage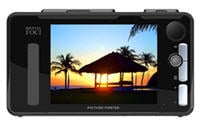 Digital Foci today said they'd begun shipping their Picture Porter Elite portable digital photo albums. These devices come in 40GB and 80GB storage sizes and will be available in early August for $449 and $549 respectively.
The Picture Porter Elite sports a 3.6" LCD screen and has a built-in memory card reader which can read CF I/ II, MD , MMC , SD Card, Memory Stick, MS PRO, and MS Duo, and MS PRO Duo memory cards. Features of this device include the ability to save photos and video from memory cards directly to the Picture Porter Elite's hard drive, connectivity to a television for a larger display experience, direct printing to any PictBridge compatible printer without a computer, music file playback, voice recording and video recording.
Read More

| Digital Foci Picture Porter Elite Product Page

Posted by Nino Marchetti Categories: Storage, USB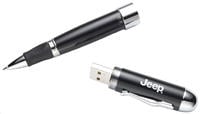 Edge Tech Corp, a maker of computer memory related products, seems to have struck a deal with DaimlerChrysler to use the Jeep brand as today some new USB flash drives bearing the Jeep label was unveiled. The new Jeep USB Flash Drive comes in 256MB and 512MB of storage is priced at $29.95 and $44.95 respectively after rebate, while the Jeep USB Flash Drive Plus Ink Pen is priced, after rebate, at $29.95 for 128MB and $49.95 for 512MB.
The Jeep USB Flash Drive, which sports a rugged design in keeping with the brand it is named after, is about the size of one's thumb and pretty typical of USB flash drives. The Jeep USB Flash Drive Plus Ink Pen is more interesting in that it has a dual function design as an executive style ink pen, with the pen's barrel being unscrewed to reveal the drive. The drive portion of the pen plugs directly into a computer's USB port and is recognized as an additional storage device on the user's desktop.
Read More

| Edge Tech Press Release

Posted by Nino Marchetti Categories: Corporate News, Storage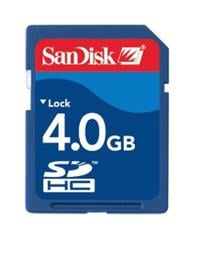 SanDisk today rolled out what they are calling the industry's highest capacity SD card. The new 4GB SD High Capacity (SDHC) card is priced at $199.99 and should be available this month.
The 4GB SDHC card, which comes bundled with a compatible USB reader, is based off of the SDHC specification. This specification, developed by the SD Association, is a completely new design that is required for cards and hosts to support 4GB to 32GB capacities and adhere to the SD 2.00 specification. SDHC cards require an SDHC-compatible reader to be read properly. The SanDisk 4GB SDHC card, which has a rating with a minimum data transfer rate of 2MB/sec, reportedly can store more than 2,000 high-resolution pictures, more than 1,000 digital songs or up to 8 hours of MPEG-4 video.
It should be noted that not all devices support the new SDHC standard. To ensure compatibility, one needs to look for the SDHC logo on the product or its packaging.
Read More

| SanDisk SDHC Product Page

Posted by Nino Marchetti Categories: Corporate News, PC / Laptop, Storage, USB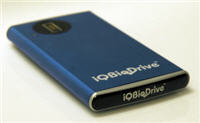 iQBio, a subsidiary of Artemis Solutions Group, yesterday announced a 100GB portable hard drive which makes use of fingerprint encryption and security software to protect its contents. The new 100GB Portable iQBioDrive is priced at $299.95 and, if you care about this thing, is designed and assembled here in the good old U.S. of A.
The iQBioDrive is reportedly secured by 128bit AES encryption and makes use of the company's BioCert fingerprint technology. According to iQBio, the drive is "partitioned into three 'mapped drives' on Windows 2000 (SP3) or Windows XP systems. The first is a partition that is seen by the system as a read only drive and contains the biometric encryption software. The second partition is set at 100MB or so…and is a public partition where files may be stored and used without biometric authentication…The last partition is the secure drive that can only be accessed through the use of biometric authentication or a 256 character override password."
Read More

| 100GB Portable iQBioDrive Product Page

Posted by Nino Marchetti Categories: Accessories, PC / Laptop, Storage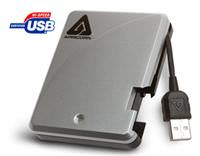 Apricorn, a developer of portable storage products, has a new "ultra portable" hard drive family announced today. The first product of this line up is the Aegis Mini, a pocket sized, 1.8" external drive with USB 2.0 or FireWire connectivity options.
The Aegis Mini, available in 30GB and 60GB capacities, is bus powered and has an integrated cable which wraps around the drive when not in use. The drive protects its data with a 16-point omni directional shock mounting system and comes with a software suite which includes backup software, synchronizing software, encryption software and hard drive health monitor software.
Read More

| Apricorn Product Page

Posted by Nino Marchetti Categories: Corporate News, Storage, USB
If you own a Lexar JumpDrive FireFly or 1GB Secure II, you'll want to take careful note of this story. Lexar, in conjunction with the U.S. Consumer Product Safety Commission, has issued a voluntary recall of around 66,000 of these drives because of a potential burn hazard. No injuries have thus far been reported of the drives. Consumers with the impacted models as described this recall notice Web page are advised to stop using the drives and contact Lexar to receive a free replacement.
Read More

| Lexar/USCPSC Product Recall Page

Posted by Nino Marchetti Categories: Storage, USB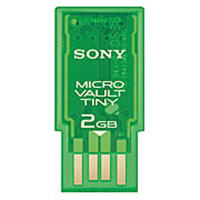 So if you're looking for a tiny, cool looking USB flash drive on which to store data, Sony may have a little something fun for you to check out. The Sony Micro Vault Tiny, billed by Sony as their smallest USB flash drive, is quite tiny indeed, measuring 1.2" x 5" x 6.1".
The Sony Micro Vault Tiny comes in four configurations: 256MB orange ($29.99), 512MB purple ($44.99), 1GB blue ($64.99) and 2GB green ($109.99). All the drives, which are compatible with Windows and Mac OS, support USB 2.0 and 1.1 ports.
The Micro Vault Tiny drives also come with "Virtual Expander", which reportedly lets you store three times as much data.
Read More

| Sony Product Page via News.com
Posted by Nino Marchetti Categories: PC / Laptop, Storage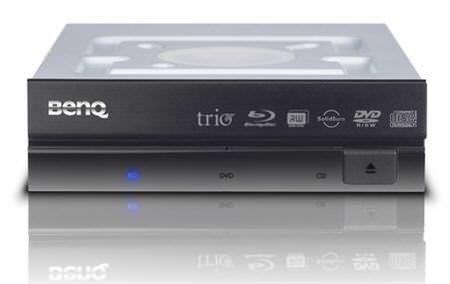 BenQ in Europe dropped some details last week about their upcoming Blu-ray Disc optical writer. The new BW1000 is expected to price at around € 799,00 including VAT (around $1,023 American) and will ship in August.
The BenQ BW1000 will incorporate three types of lasers to support writing to Blu-ray Disc as well as a variety of DVD and CD formats. Three additional technologies highlighted by BenQ are designed to offer extra protection against vibrations and irregularities in the physical media as well as "determining and optimizing the writing settings for recordable media to ensure maximum playability and lifespan".
Read More

| BenQ Product Page via Engadget
Posted by Nino Marchetti Categories: Broadband, Internet, Storage, USB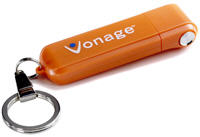 Vonage has an interesting looking gadget out today in the form of a USB keychain drive. The new Vonage V-Phone is priced at $39.99 and looks to be available now.
The Vonage V-Phone comes with what Vonage feels is everything one needs to make and receive calls over a high speed Internet connection. Its primary features include coming pre-loaded with Vonage Talk software, having a detachable stereo earpiece microphone, offering 250MB of usable portable memory storage and offering a new Vonage phone number.
The Vonage V-Phone is plugged into any existing USB port on a PC. After also plugging in the earpiece microphone into the side of V-Phone, one is pretty much ready to use the service. When the drive is removed, all of the information is still on it and not the former host computer.
Read More

| Vonage Product Page via Gizmodo
© Gear Live Inc. – User-posted content, unless source is quoted, is licensed under a Creative Commons Public Domain License. Gear Live graphics, logos, designs, page headers, button icons, videos, articles, blogs, forums, scripts and other service names are the trademarks of Gear Live Inc.