Find Our Latest Video Reviews on YouTube!
If you want to stay on top of all of our video reviews of the latest tech, be sure to check out and subscribe to the Gear Live YouTube channel, hosted by Andru Edwards! It's free!
Posted by Edie Sellers Categories: Action, Adventure, Announcements, Corporate News, Electronic Arts, Fighting, Microsoft, PC, PlayStation 3, Portable/Mobile, PSP, Reviews, Sports, Xbox, Xbox 360, GamerAndy,
Finally a return to gaming news! So much for Andy, Hawkes and Edie to talk about, including Sony's "major announcement," the 80Gig Europe hate, Blu-Ray price drops, and (gasp!) Andy's discovery of a great PS3 title! But that's not all! We've got conversation about EA and ID going to the Mac, the PSP "slim, Shadowrun and Forza 2.
But wait! There's more! Winners of last week's contest are annouced.
Order now and you'll recieve GamerAndy's TV corner, where we discuss the end of the Sopranos and the return of Jherico.
Don't walk… RUN to the download!

Posted by Chris Pereira Categories: Electronic Arts, PlayStation 3, Simulation, Sports, Xbox 360,
The heavily-favored San Antonio Spurs will be taking on the Cleveland Cavaliers in this year's NBA Finals, which start Thursday night. EA simulated the series using their most recent NBA title, NBA Live 07. The results are pretty close to what most people are expecting - the Spurs win in six games, Tim Duncan earns MVP and San Antonio takes home its fourth title in nine years.
I'd have to agree with that outcome; LeBron can surely will the Cavs to at least two wins in this series. I'd run a simulation using NBA Live 07 myself to see if I could get any different results, but I don't hate myself enough to play Live 07. And please, dear readers, don't torture yourself by trying to be brave and do this yourself. NBA 2K7 for the win.
Game recaps after the break.
Click to continue reading Guess Who: NBA Live 07 Predicts NBA Finals

Posted by Chris Pereira Categories: Electronic Arts, PlayStation 3, Sports, Trailers, Xbox 360,
Like Christmas or New Year's Day, each year we're presented with a new installment of Madden. Being the only NFL-branded game on the market, it's undoubtedly going to rock the sales charts later this year. But, it'll be facing some stiffer competition now that 2K Games is back (the team behind the, in my opinion, superior NFL 2K franchise) with All-Pro Football 2K8. Regardless, Madden is a force to be reckoned with, and just recently we got to see the first footage of the game.
Looks pretty sweet, but hopefully those one-handed receptions won't be commonplace. It looks like EA is feeling the competition creep up on it and will be looking to really deliver a true next-gen pigskin game later this year.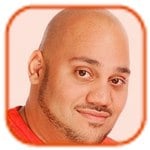 Posted by Andru Edwards Categories: Corporate News, Electronic Arts, Features, Sports,
Welcomed to EA Canada, the largest interactive studio in the world. NBA Street doing very well, and we will be focusing in the next wave of games. There are three studios in Canada - EA Canada, EA Black Box, and EA Montreal. EA is focusing on new IP and game concepts. We are shown an image of the campus, which is fairly huge, including a small soccer field. Over 2,000 employees and 400,000 square feet.
EA Canada sold 1 billion worth of software. Each of the three studios has some new, original titles. Black Box has a title called Skate, which will be their Tony Hawk killer. EA Montreal has a game called Boogie hitting the Nintendo Wii. EA Playground (working title) is coming from EA Canada.
We watch a demo reel of new titles. Homecourt, NHL '07, NBA Live 07, SSX Blur, UEFA CHampions League, Skate, Army of Two, Need for Speed Carbon are shown. Quite a few of these titles are already available.
Talks about Vancouver Game Summit, bringing awareness to style and talent in the city. President of worldwide studios hits stage. Reiterates that EA Canada is the number one interactive studio in the world, and gives us the low down on why Vancouver is a fantastic place to live and do business. They have announced support for academic institutions by starting new media programs at Great Northern Way, EA pledged a $1,000,000 grant to the Masters of Digital Media. The program starts in September 2007.
Posted by Christopher Sasaki Categories: Internet, PlayStation 3, Sports,
Famitsu today revealed new details for the upcoming release of the latest Minna No Golf game for the PlayStation 3. Known as Hot Shots Golf in the US, the series looks like it is going online in a big way. The online mode will be free and will include game lobbies that can hold up to 50 people, with up to 8 able to play per hole. Apparently, each player's avatar will also be visible on each hole and players will be able to taunt and distract other players to try and disrupt their shots. The game is scheduled to ship in Japan this summer, but a US release date has not been announced. Famitsu also has more screenshots available on their site, and the courses are looking good.
Read More

| Famitsu
Posted by Christopher Sasaki Categories: Internet, Nintendo, Sports, Wii,
With the European release of Mario Strikers for the Wii a little under two months away, Nintendo of Europe has dropped a press release documenting a few of the new features games will find when the game ships May 25th in that territory. The gameplay will still feature 5-on-5 teams as in the Gamecube release, but with added support for the motion controls of the Wii remote. One of the more interesting new features, though, has to be the addition of a multiplayer online mode; Nintendo claims the game will support up to four players online, split across two teams. It is unclear what the division between local and online players will have to be, but one can probably assume that friend codes will be involved for online play. Nintendo also promises ranked leaderboards and unranked matches for the title. Mario Strikers joins Pokemon Battle Revolution as online-enabled titles for the Wii.
Read More

| Nintendo Europe
Posted by Christopher Sasaki Categories: Culture, Nintendo, Nintendo DS, SEGA, Sports, Wii,
Nintendo and Sega today announced that two icons of past console wars, Mario and Sonic, will be teaming up for a licensed game set at the Beijing Olympics in 2008. Titled Mario & Sonic at the Olympic Games, the new title will be available exclusively on the Nintendo Wii and the Nintendo DS. No official pricing or launch date was set for the titles, but additional details have been revealed in an interview held between Sega and Nintendo representatives and N'Gai Croal at the Level Up blog. While the interview tends to focus a little more on the rivalry between the two companies, a few nuggets of development information can be found. First, while Sega will apparently be handling the development of the game, Shigeru Miyamoto will be overseeing the development process to some degree. Also, Sega's Sonic Team apparently will not be involved, which may be a good thing given the spectacularly bad reviews that Sonic on the Xbox 360 and PlayStation 3 received. This mascot match-up has been a long time coming; here's hoping it lives up to the hype.
Nintendo and Sega's press release continues after the jump.
Click to continue reading Mario And Sonic Finally Meet
Read More

| Level Up
Posted by Michael Cardiff Categories: Reviews, Simulation, Sports, Wii,
The Wii has already seen heaps of praise from major news sources sources such as The NY Times and The Washington Post. Well, some of those major reviewers are still catching up on with the Wii love bandwagon… this time it's self-proclaimed console gaming hater John C. Dvorak over at PC Magazine.
For all the praise he heaps on the Wii, though, it seems like he didn't read the instruction manual. Just look at this quote about how you're supposed to pitch in Wii Sports Baseball:
Those news reports about people losing control of their controller and hitting the dog? They seem to stem from the baseball simulation, where you create a 100-mph curve ball by letting go of your controller while it's still strapped to your wrist. And you thought real pitchers had it tough.
Is there some sacrasm I'm missing there? Or is Mr. Dvorak going to be next in line for a Wii replacement strap soon?
Read More

| PC Magazine.com
Posted by Christopher Sasaki Categories: Electronic Arts, Sports, Xbox 360,
After Sega bragged about bringing true 1080P to the Xbox 360 for the first time, EA stepped up today to say that they would actually be the first to have a 1080P native title. Representatives from EA talked to Gamasutra, and they noted that the upcoming February release of NBA Street Homecourt would support the full 1080P resolution on the Xbox 360 at 30 frames per second and would beat Virtua Tennis 3 to market by a month. Perhaps during the two weeks before Street is released, someone else will step up and steal the 1080P crown yet again.
Read More

| Gamasutra
Posted by Christopher Sasaki Categories: PlayStation 3, SEGA, Sports, Xbox 360,
Sega updated gamers on Virtua Tennis 3 today, according to a report on Gamasutra. While the game was previously shown running at 1080P on the Playstation 3, it now appears that the Xbox 360 version will be the first game for that platform to run at full 1080P resolution. If that weren't enough to take the shine off of the Playstation 3 version, Sega also promises exclusive online support for the Xbox 360 version as well. In trade, Playstation 3 owners get support for SIXAXIS tilt support. Still, the dual-platform release may be more interesting than just for the feature differentiation; the Playstation 3 version is being developed by Sega's AM3 division, while the Xbox 360 version has been outsourced to Sumo Digital.
Read More

| Gamasutra
© Gear Live Inc. – User-posted content, unless source is quoted, is licensed under a Creative Commons Public Domain License. Gear Live graphics, logos, designs, page headers, button icons, videos, articles, blogs, forums, scripts and other service names are the trademarks of Gear Live Inc.