Posted by Categories: Software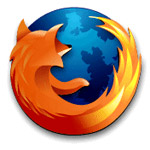 Mozilla Firefox has jumped to nearly 5% market share, according to online measurement company WebSideStory, while Microsoft's Internet Explorer has dropped to just below 93%. MSIE has dropped 4% in market share since June, most of which can be attributed to the Department of Homeland Security's endorsement of alternative browsers to prevent spyware as well as vigorous promotion by satisfied Firefox users. While MSIE maintains a high percentage of users, its obvious that many are switching. There are some who believe that as Firefox gains market share, hackers will begin to find exploits in its code, which will be the true test of Firefox's open source nature.
Looking at Gear Live's visitor statistics, back in June less than 2% of our visitors entered using a Firefox browser. Today, we have an average of 65% of readers using Internet Explorer, and a nice 26% using Firefox.
Read More

| CNET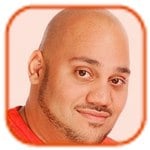 Posted by Andru Edwards Categories: Software

When Microsoft removed POP3 access from it's Hotmail email service, everyone expected it would reappear with a fee attached. Enter Microsoft Office Outlook Live - Microsoft's new subscription service which provides a marriage of sorts between MSN Hotmail and Microsoft Outlook. It provides 2 GB of online storage space, and allows attachments up to 20 MB in size.
"Outlook Live is the most advanced email service available from Microsoft and is perfect for individuals who really want to get the most out of their email," said Blake Irving, Corporate Veep of MSN Communication Services. Through April 19, a one year subscription can be purchased for $44.95 - after that, it gets bumped up to $59.95. It is currently only available in the US, Canada, and the UK.
Read More

| Seattle Post-Intelligencer

Posted by Oscar M. Cantu Categories: Software
If you use Apple iTunes you need to upgrade immediately. There is a security threat that affects iTunes 4.7 and earlier on both OS. Hackers can build malicious playlist files that crash the system then take over the computer by inserting a Trojan code. If you have not upgraded to iTunes 4.7.1 you may do so by opening the "look for updates" window in the program. Users are advised to avoid clicking on or accessing playlist files that have come from unknown sources. This probably one of the fist of many security threats to come this year as iTunes continues to rise in popularity.
Read More

| BBC News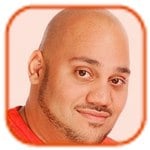 Posted by Andru Edwards Categories: Software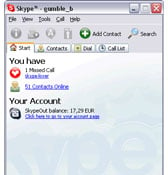 Skype 1.1 was release last week, with some nice changes. If you are unfamiliar with the program, Skype allows you to make voice calls to other Skype users, anywhere in the world, for free. Think of it as AIM with very reliable voice chat. You can also use the program to call regular phones for a small fee. Check out the changelog for the upgrade, and if you haven't yet, download Skype here. I personally recommend it, as Skype is my messaging program of choice.

Posted by Oscar M. Cantu Categories: Software, Video Games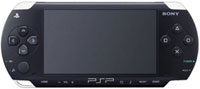 A test update for the PSP has been leaked from a Sony owned web domain. This update includes web browsing, word processing, voice communication and music downloading software among more applications. Sony has not released any information about this update nor is it known if it is fake or the real thing. Installing this update will corrupt your system, however some people have already installed it. You may check out the pictures and video of the installation here. Of course the page is in Japanese, but you can see that the file does work. The full contents of the update include web browsing software, e-mail, word processing, voice communication, scheduling, a text-to-speech application, a program for music download and organization using SonicStage software, and three titles which appear to be new online games. Remember this information is unofficial. Could the reason that Sony is slowing down on the Clie side of things be that the PSP might take its place?
Read More

| Joystiq
Posted by Categories: Software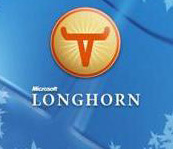 It looks like the next version of the Windows OS, codenamed Longhorn, could possibly integrate features of Microsoft's Media Center and Tablet PC features into the main OS. The example given is docking your laptop and having it act as a Media Center, and then undocking and act like a tablet. While Microsoft may think these features being built into the system give its users more flexibility, it will likely make the OS more bloated than it needs to be. Most users with HTPC systems have their own software for running their computers, and having Windows force settings on them might not sit well with the crowd. Microsoft is still deciding on the direction they would like the next OS to take.
Read More

| PCWorld
Posted by Categories: Peripherals, Software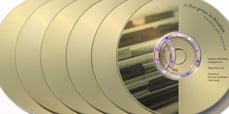 How many times have you printed a label for a freshly burned disc and screwed it up? Those labels are tough to stick on. With HP's LightScribe discs and software, you will never have to print a label again. Using the laser in your drive, the software will etch a design of your choosing into the disc. All you have to do is flip the disc, run the software, and choose your image. Everytime, you will get a perfect image on your disk.
A few examples of things you can print on the disc:
A list of track titles and lengths for a music CD
A digital picture of the DVD or concert on the disc
Images created in PhotoShop
Professional looking labels for disks you give to clients
This technology is sure to change the way users burn discs. Now, if only they could figure out how to make labels for dual layer discs…

Read More

| Hewlett-Packard LightScribe

Posted by Oscar M. Cantu Categories: Cell Phones, Software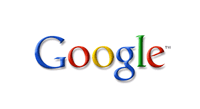 Imagine doing a search using a picture taken from your camera enabled cell phone. Does it sound too good to be true? Hatmut Neven doesn't think so. He is currently working on a way to make this happen. Image-recognition software is already being tested for used in various tasks. Using that technology he hopes to make it happen. The following is a quote of what this service could do for you:
"You take a picture of something, send it to our servers, and we either provide you with more information or link you to the place that will. Let's say you're standing in front of the Mona Lisa in the Louvre. You take a snapshot with your camera phone and instantly receive an audio-visual narrative about the painting. Then you step out of the Louvre and see a cafe. Should you go in? Take a shot from the other side of the street and a restaurant guide will appear on your phone. You sit down inside, but perhaps your French is a little rusty. You take a picture of the menu and a dictionary comes up to translate."
Read More

| TheFeature.com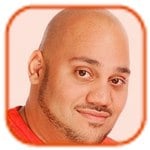 Posted by Andru Edwards Categories: Music, Software

You are a hip, young, internet user. This means you like free music, no matter how you get it. If you are a new iPod user, you have been treated to a free album download on iTunes when you first synched your iPod to your PC, titled "Universal Motown New Music Sampler". While it isn't a compilation of huge hits, it's still nice to get 13 tracks of music for free. But what about those of us that have had iPods for a while, or just use iTunes but don't want Apple's MP3 player? You too can download the Motown New Music Sampler free of charge. How so? Simple be sure you have iTunes installed on your PC, and click this link.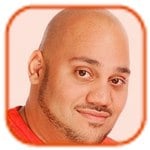 Posted by Andru Edwards Categories: Software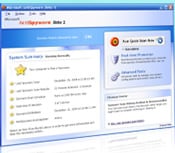 Yesterday we told you about how opening Internet Explorer for just a few minutes opened one of us up to spyware. Of course, running programs like Ad-Aware and Spybot - Search and Destroy do a great job at eliminating a lot of what you can bring into your PC. However, did you know that there is now an even better solution currently being offered by Microsoft? Before you start laughing uncontrollably, read on. Anti spyware software maker Giant was recently purchased by Microsoft. They simply took the software and rebranded it as Microsoft Antispyware Beta. Don't let the name fool you, it is still the Giant software, it is better than Ad-Aware and Spybot, and it is free. Want it? Simply click here.
Read More

| MSN
© Gear Live Inc. – User-posted content, unless source is quoted, is licensed under a Creative Commons Public Domain License. Gear Live graphics, logos, designs, page headers, button icons, videos, articles, blogs, forums, scripts and other service names are the trademarks of Gear Live Inc.