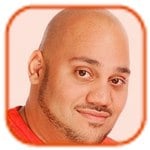 Posted by Andru Edwards Categories: Internet, Software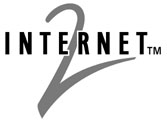 It appears that students at universities that use the Internet2 ultra-high speed infrastructure have become targets of both the RIAA and MPAA. The RIAA has even gone so far as to say that they have 405 lawsuits against individuals at 18 different college campuses which they plan to file tomorrow. Those in question have been using a file-sharing application called i2hub, which allows for songs to be downloaded within 20 seconds and movies to be downloaded within five minutes. The MPAA hasn't started to file any lawsuits yet, but they have made it known that they are watching.
Read More

| Wired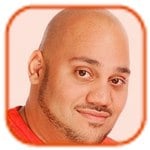 Posted by Andru Edwards Categories: PC / Laptop, Software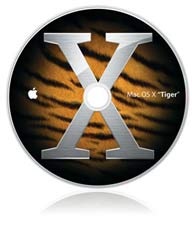 All of you salivating Mac fanatics can now stop the constant refreshing of Apple's homepage. Today it was announced by the company that the next version of their Mac operating system, OS X Tiger, will be launching in just 17 days. April 29, 2005, will be a big day in the computer world. With Apple making more and more mainstream headway, this one could be a blow to Microsoft who is still working on getting their next OS out of the door on time. As for me, I am just upset that because I got my PowerBook four days ago, I am now ineligible for the $9.95 Tiger upgrade. That, my friends, sucks.
Read More

| Mac OS X
Posted by Edwin Soto Categories: Internet, Software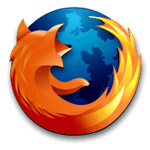 Round Two is one of several companies involved in the Mozilla Development Business Ecosystem Group. On Monday, they announced that in about one month they will be releasing at least 4 newly upgraded Firefox extensions:
FlashGot is the most popular Firefox add-on. FlashGot allows Firefox to function with popular third party download managers.
Bandwidth Tester allows users to test the speed of their Internet connection.
SwitchProxy allows users to configure Firefox to function in environments with multiple web proxy servers and lets users surf the Net anonymously.
ExtensionsMirror.nl is a community web site that offers the largest selection of extensions for Firefox and Mozilla's Thunderbird.
These new exiting features and more are in development - even an integrated anti-virus is planned.
Read More

| eMediaWire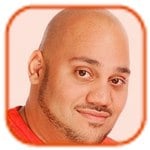 Posted by Andru Edwards Categories: Corporate News, Software

In news that just boggles my mind, it appears that Microsoft may delay the next version of the Windows operating system, Longhorn, to 2007. Friends, that is two years away. Now, Windows XP was released in 2001, so you do the math. Now, Microsoft Windows users aren't the only ones suffering in this situation. If Longhorn is pushed back by a few quarters, Microsoft partners are going to be left out in the cold yet again. Sales projections, which they have been counting on, will once again be thrown off. My goodness Bill, can't you fix this? I guess we can expect even more features to be stripped from Longhorn. Yet another reason to make the switch I guess.
Read More

| Yahoo! News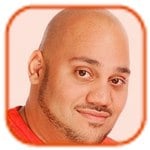 Posted by Andru Edwards Categories: Misc. Tech, Software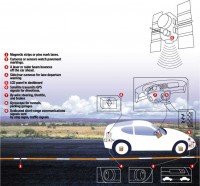 We may be close to the day where cars won't require steering wheels, at least according to Milan-based Parodia Electronica. They have developed a satellite navigation system on test vehicles which responds to data generated from dGPS (differential GPS). Simply put, the software can determine the position of the test vehicles to within +/- 50 centimeters. It uses servo commands from the navigation system to actuate an electro-hydraulic steering mechanism. They have successfully navigated on public roads in Southern Italy between a set of fixed points without any steering input from the driver, as they only control the brake and accelerator. Parodia's technical director said, "The steering wheels are for show only." Sounds like in years to come, we may be able to snooze all the way to work.
Read More

| Transport Trends
Posted by Edwin Soto Categories: Internet, Software

We told you about Gmail Drive before, but now that just about everyone has a Gmail account, we thought a reminder was in order. If you don't need 2 GB of storage for email, why not take advantage of all that extra space Google provides? With Gmail Drive, you can move files to and from your Gmail web space through Windows Explorer. This is completely experimental and Google has blocked older versions of the Gmail Drive shell extension, so don't expect this to last long. This version should still work with the new 2 GB update, as we have tried and succeeded.
Read More

|diksoe.dk
Posted by Edwin Soto Categories: Software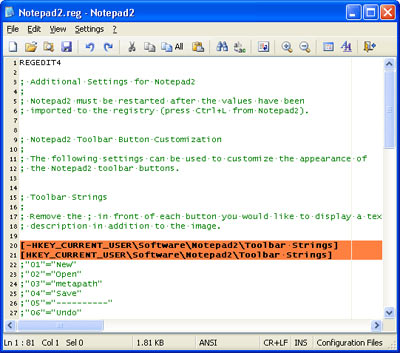 Push up your taped glasses and adjust your pocket protectors (don't worry, we're doing it too). For every coding need Windows Notepad has suited everything from HTML to C and everything in between. If you can believe it, there is a way to improve upon the simple Notepad interface - enter Notepad2. Author Florian Balmer has made a unique new GUI for Notepad that you may find useful for all your programming needs. The download is a free, however it's always nice to support a hardworking author with donations.
Read More

|flo's freeware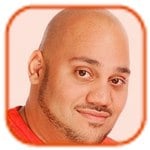 Posted by Andru Edwards Categories: PC / Laptop, Software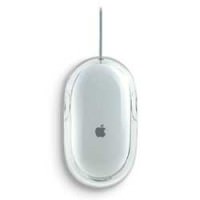 While many geeks love to sing the praises of Apple, it must be said they the company is far from perfect. Apple|Matters takes a look at what they believe to be the top ten mistakes made by Apple since the return of Steve Jobs. While a few of them are now old and insignificant in today's world (such as problems with the introductory iMac, or the iTools fiasco), it does call Apple out for doing things like continuing to remove functionality from iTunes through "upgrades".
Read More

| applematters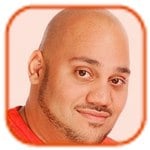 Posted by Andru Edwards Categories: Software, Video Games

Windows users have enjoyed the luxury of syncing content from their PC's to their PSP Memory Sticks to enjoy it on the go, while Mac users have waited patiently for the same opportunity. PocketMac For PSP has arrived, and allows Mac users to do just that.
PocketMac For PSP is the first program to allow Mac users to sync their contacts, music and photos from their machine to their PSP. And it's fully integrated with iSync as well!
One interesting note about the software - it includes a technology that allows you to put your contacts on the PSP, yet the PSP does not have any contact management built-in. Very cool. Grab it for $9.95 USD.
Read More

| PocketMac For PSP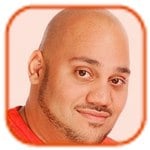 Posted by Andru Edwards Categories: Software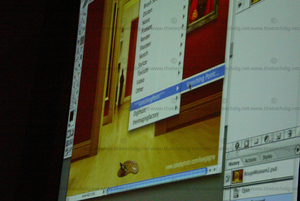 Being huge Photoshop fans ourselves, we always get excited when we hear about updates to the software. Thusly, we were excited to read about some of the new features from the accidentally leaked press release. A few highlights from the leaked release:
Photoshop CS2 integrates a new set of intuitive tools, including an enhanced Spot Healing Brush, for handling common photographic problems such as blemishes, red-eye, noise, blurring and lens distortion. Smart Objects allow users to scale and transform images and vector illustrations without losing image quality — as well as create linked duplicates of embedded graphics — so that a single edit updates across multiple iterations.
Photoshop CS2 users will test the limits of creativity with new tools like Vanishing Point and Image Warping. Vanishing Point cuts tedious graphic and photo retouching tasks by allowing users to clone, paint and transform image objects while retaining visual perspective. Reinventing work flows such as product packaging development, Image Warping makes it easy to fold, stretch, pull, twist and wrap an image into shape by selecting an on-demand preset or dragging custom control points.
Read More

| TechDig
Leaked Images

| Psychotic Legends
© Gear Live Inc. – User-posted content, unless source is quoted, is licensed under a Creative Commons Public Domain License. Gear Live graphics, logos, designs, page headers, button icons, videos, articles, blogs, forums, scripts and other service names are the trademarks of Gear Live Inc.