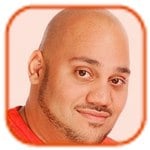 Posted by Andru Edwards Categories: Software
So it appeared, and disappeared, and now is back. Google has finally added POP email support into Gmail. So why is this a big deal? Basically, you can now use your Gmail account through any POP email client, including Microsoft Outlook and the newly released Thunderbird 1.0. To access the feature, login to your Gmail account and click on Settings. From there, go to the Forwarding and POP tab. It's definitely nice to have another Gmail feature to test, but Google - when is it going to go public?
(Thanks Haxxxxes!)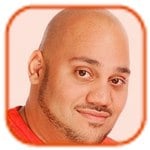 Posted by Andru Edwards Categories: Software
With the recent flux of Internet users moving over to Firefox, I am sure many of you have come to like what Mozilla has done with the browser. If you are, you may want to take a gander at their latest Thunderbird release. Thunderbird is an email client, similar to Outlook and Outlook Express. It downloads and displays your messages, and that is really where the similarities end. Believe it or not, this free email client does so much more that you can logically consider dumping the paid version of Microsoft Outlook and make the switch. Thunderbird is fast, and very robust. Thunderbird gives you IMAP/POP support, a built-in RSS reader, superb search and import tools, and the ability to manage multiple e-mail and newsgroup accounts. In addition, you can download Thunderbird extensions on the fly for added functionality. Give it a try by
downloading it here
.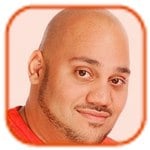 Posted by Andru Edwards Categories: Software
This has got to be one of the coolest things I have seen on the news scene in a while. In an effort to stop spammers, European Lycos sites are now doing a "Make Love, Not Spam" "promotion". What exactly is it? Get ready. All you need to do is drop an email to Lycos via
their site
, and they will send you information on downloading their screensaver. Install it, and you will help to frustrate known spammers about as much as they frustrate you. When the screensaver is active, it is constantly requesting information from spammer IP addresses. This causes a lot of uneccessary (and expensive) bandwidth usage for the spammer. Now they can choose to ignore it and pay the higher fees, or they can come out and try to take Lycos to court. However, in doing so they are then basically outing themselves as spammers and will be subject to the discipline that comes with that. Simply Genius.
Read More

| Lycos UK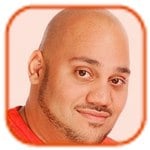 Posted by Andru Edwards Categories: Software

We all know how great Google GMail is. People have been clamoring for invitations to Google's email service for months, and those that have it flaunt it. Well, since pretty much no one is going to fill up their Google mailboxes with actual email anytime soon, why not use the space for something more useful?
GMail Drive
is just the thing, as it turns the filesystem used on your GMail account into a virtual hard drive. It will show up as a drive within Windows, and you can drag-and-drop files directly to your Google webspace! The downside? You can not upload files larger than 10 MB, which is the GMail attachment size limit. More info on the product:
GMail Drive
is a Shell Namespace Extension that creates a virtual filesystem around your Google GMail account, allowing you to use GMail as a storage medium.
GMail Drive
creates a virtual filesystem on top of your Google GMail account and enables you to save and retrieve files stored on your GMail account directly from inside Windows Explorer. GMail Drive literally adds a new drive to your computer under the My Computer folder, where you can create new folders, copy and drag'n'drop files to.
Oh, and speaking of Gmail,
the Gear Live Gmail Giveaway
is still in full effect. Click around, you may just nab yourself an invite.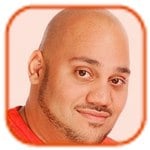 Posted by Andru Edwards Categories: Software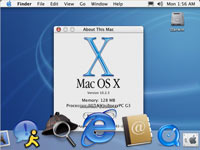 With all the various
XBOX
hacks available, you would think that most would be satisfied with having huge hard drives in their consoles to fill with games. Of course, it's not the right thing to do, but it is the truth. Well, never underestimate the power of the geek. You can now run a completely full (and completely slow) version of Mac OS X on your XBOX. It does take some work, and it is through using the PearPC emulator through an XBOX Linux install - but it's still very cool. If you want to try and install OS X on your XBOX, you can find all the instructions
here
.
Click here to discuss this story on the Gear Live Message Boards
RELATED:
Mod Your XBOX Without a Mod Chip
XBOX Media Center
Posted by Hector Martinez Categories: Corporate News, Software
The bad news: The update is 80 megs large. The good news: It will help protect your system from cyber-attacks by installing a built in firewall, among other things. Microsoft plans to use the improvements found in Service Pack 2 on future iterations of the Windows platform. They're also urging users to turn on the automatic update function on their systems, so that current and future updates may be slowly downloaded with minimal disruption to your normal computer activities.
Read More

| CNN
Posted by Hector Martinez Categories: Software
It took nearly fours years, but at long last we'll know what kind upgrade work our PC's really need. Sales for the title are projected to reach about 4 million. This year's iteration is supposed to focus on the single-player experience, guiding your marine through somewhat of a re-creation of the original, with upgraded graphics and incredible environmental lighting techniques. Sales begin tonight at midnight, kicking off what could be one of the greatest FPS seasons ever with Halo2, Half Life 2, and Metroid Prime 2 Echoes all slated for release this year.
Read More

| USA Today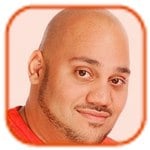 Posted by Andru Edwards Categories: Software

Microsoft has made it known that its next generation operating system, codenamed Longhorn, will ship with HD DVD support built in. Microsoft said nothing about Blu-Ray (HD DVD's main rival) support, and it almost seems safe to assume that it will not be supported by the OS out of the box. Being that Windows is the majority leader by an extremely large margin, this could mean the beginning of a faster paced HD DVD development schedule - than again, who really know when Longhorn will even arrive?
Blu-Ray based technology has already started to hit store shelves, while HD DVD devices have yet to enjoy the same success.
Read More

| ZDNet
Posted by Hector Martinez Categories: Cameras, Software

Tired of having excessive charges for each picture-message you send on your camera phone? Yahoo is now providing a way to share all your pics with a larger audience through its new site. The new
Yahoo Photos
feature, free to any registered Yahoo user, provides you with an exclusive e-mail address to use when sending photos from your phone to your Yahoo Photo online account. Get your
MoBlog
on!
Read More

| CNet News
Posted by Hector Martinez Categories: Software
As a vice president at security software leader Symantec, Matthew Moynahan applauds Microsoft's effort to make its Windows operating system safer from attack. But Moynahan is not so excited about the flood of help-desk calls almost certain to come when Microsoft releases a comprehensive security overhaul of Windows XP next month. His company's Norton antivirus software runs on about 100 million desktop computers.
Read More

| Wired News
© Gear Live Inc. – User-posted content, unless source is quoted, is licensed under a Creative Commons Public Domain License. Gear Live graphics, logos, designs, page headers, button icons, videos, articles, blogs, forums, scripts and other service names are the trademarks of Gear Live Inc.