Posted by Devin Categories: Cell Phones, Software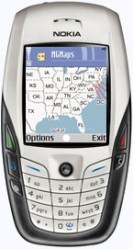 A lot of people have been having fun lately with Google Maps, messing with the API to develop really neat, innovative solutions. Now you can search Google Maps anytime by way of your cellphone. Mobile GMaps is software that will display Google Maps and Keyhole satellite imagery on any Java J2ME-enabled mobile phone. The program was created under the Creative Commons license, which means you can download it and use it, or share it with your friends, for free, as long as it's used in a non-commercial way. Now you can have a map with you where ever you go so you'll never get lost, not that you ever do, right?
Read More

| Mobile GMaps via Textually

Posted by Kristin Wenzel Categories: Software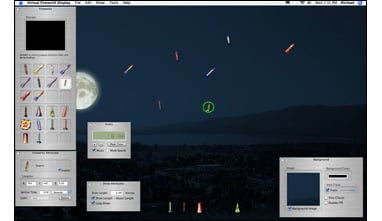 Happy Independence day! Yeah, you know what time of year it is - time for fireworks. Unfortunately with so many cities cracking down on firecrackers, more stringent laws each summer, droughts and brush fires… Not to mention smelling nothing but sulfur for the next couple days and the chance you'll blow your hand off somehow! This year, why not celebrate by having a HUGE pyrotechnic display - on display of your Macintosh! Just in time for the Fourth of July, this sweet freeware app burst onto the apple site's downloads section. It features the ability to drag different kinds of fireworks all over the screen and then set them off. The graphics are pretty good, and for a fairly useless but really fun little app, this is a great pick.
If you are on the Windows side of things, be sure to check here for an abundance of similar software.
Read More and Download

| Apple.com

Posted by Sparky Categories: Cell Phones, Podcasts, Portable Audio / Video, Software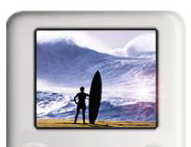 The last few days have certainly been big news for the iPod and iTunes. Apple dropped the new iPod color to its stores, and released iTunes 4.9 to the public. This has sent a surprising number of ripples through the music and Apple communities. iPodLounge has surprised us and given a coveted "A" review rating to the new line of iPods and has a very exhaustive review of the new color players. With the new iTunes comes easy iPod support of podcasts, and the world agrees that aside from a few minor glitches its the one of the coolest things to happen to iTunes since, well, iTunes. Apple has also extended the RSS/XML format a little bit to enable chapters and other metadata to be included in the XML file to describe the podcast. Apple has of course also announced plans to give iPods away to qualifying students - what a great way to help grow their brand in what will become the influential market of tomorrow. Finally there are rumors floating around that the iPod shuffle is about to get a bump to 2GB and 4GB sizes, and the mini is going to get one of Hitachi's new 8GB drives. All of this kind of ticks off this one Gear Live writer who just bought a (now suddenly out of date) 4th generation iPod not two weeks ago.

| Free iPod with Mac purchase for students
Read More

| iPodLounge reviews the iPod Color
Read More

| Apple extends RSS for podcasting
Read More

| New shuffles and mini's on the way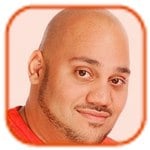 Posted by Andru Edwards Categories: Portable Audio / Video, Software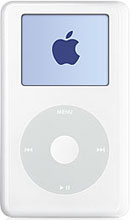 Amongst yesterday's iTunes 4.9 excitement, we failed to mention that Apple also released a new iPod update as well:
iPod Updater 2005-06-26 includes new iPod Software 1.2 for iPod with color display, new iPod software 3.1 for iPod with Click Wheel and new iPod software 1.4 for iPod mini. iPod Updater 2005-06-26 contains the same software versions as iPod Updater 2005-03-23 for all other iPod models. Download and install the iPod Updater then connect your iPod shuffle, iPod or iPod mini to your computer. The iPod Updater will automatically determine if an update is required. What's New in iPod Updater 2005-06-26. Integration with iTunes 4.9 for downloading and listening to podcasts.
Read More

| iPod Downloads


Gear Live downloaded Apples updated new version of iTunes with its much lauded support for podcasts and is impressed (to a point) so far. The install went smoothly (as most installs and upgrades do on OSX) and in minutes I was up and running with iTunes 4.9. Immediately upon opening the updated application of course we went to check out the preferences panel for the configuration options of the new podcast features. The preferences panel lets a user select how often to check for new podcasts, and how long to keep each episode for.
Click to continue reading The Verdict Is In On iTunes 4.9

Posted by Sparky Categories: Podcasts, Portable Audio / Video, Software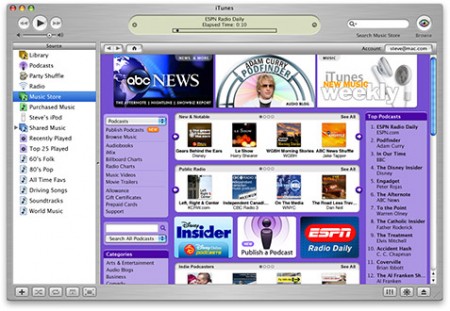 Apple announced a new line of iPods this morning: the iPod Color. The new generation of the iPods replaces the iPod Photo and brings a color screen to the black U2 edition of the iPod. The new iPods are available in 20GB and 60GB models and feature the same 15 hours of battery life that the old iPod Photos featured. Apple also dropped the price of their 1GB iPod Shuffle to $129, and dropped the new iTunes (4.9) for OS X on the masses. We are very interested in the podcasting capabilities of the new version of iTunes and will be checking it out shortly. Hopefully Apple will have pulled off the right blend of usability and customization to meet our demanding podcast needs. One thing I am not feeling is you can't just add any podcast you would like to subscribe to - it has to be one Apple has in their catalog. Lame.
Read More

| iTunes Podcasts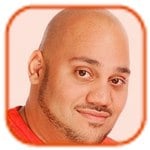 Posted by Andru Edwards Categories: Portable Audio / Video, Software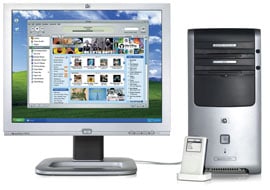 I am now back from Gnomedex, ready to rock and roll as always. I know a bunch of you missed me, but how about dropping me some email next time letting me know how the lack of my presence affects your day
life? Nonetheless, one tidbit that I brought back with me is that iTunes 4.9 is likely going to launch tomorrow, June 28. I heard this talking to Adam Curry, and Dave Winer also mentioned it on Scripting News making mention of its support of RSS enclosures. What does this mean? Well, aside from being able to have a major one-stop podcasting client, it also means that whateven Apple has going on July 7 has nothing to do with the iTunes 4.9 launch. You may now proceed to scratch your chin.
Posted by Devin Categories: Corporate News, Internet, Software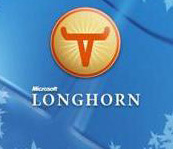 Microsoft announced Friday that its next version of the Windows operating platform would include built-in support for Internet data feeds. Even though RSS isn't currently in widespread use, Microsoft believes that in the future this increasingly popular way to get news will become a mainstay. Of course, we reported our take on this a few minutes after the Gnomedex announcement.
In the long-delayed Windows upgrade, code-named Longhorn and expected to be released late next year, an RSS icon will appear in the Internet Explorer Web browser to make it easy for people to find, much like Apple Computer Inc. has done with its Safari browser. Longhorn will store all data downloaded to a computer via RSS in a single place. It will maintain a central list of all of a computer user's RSS subscriptions, from Web log entries to photos pulled from an online family picture gallery.
Read More

| USA Today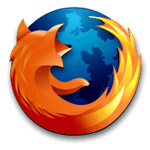 Security company Secunia is warning that many major Internet browsers contain a vulnerability that could allow cybercriminals to steal personal information. The problem has to do with the fact that JavaScript boxes do not show where they originate, so users could be tricked into putting their information into a form they believe is from a trusted site. The browsers that are reportedly affected are latest versions of IE, IE for Mac, Safari, iCab, Mozilla, Mozilla Firefox and Camino. Opera 7 and 8 are affected, but not 8.01, according to Opera. Even though Secunia has labeled the problem as "Less Critical", most companies are already trying repair the problem.
To take advantage of the flaw, a cybercriminal would have to direct a Web user from a malicious site to a genuine, trusted site such as an online bank, in a new browser window. The malicious site would then open a JavaScript dialog box in front of the trusted Web site, and a user might then be fooled into sending personal information back to the malicious site.
Read More

| ZDNet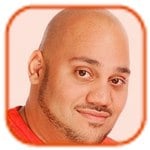 Posted by Andru Edwards Categories: Corporate News, PC / Laptop, Software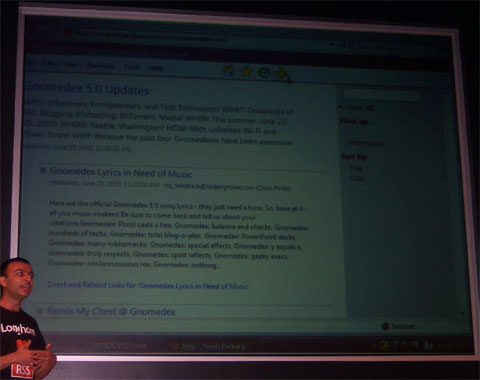 Okay, I just snapped these pictures while sitting here at GnomeDex 5.0. Check this out, what you see above is Internet Explorer 7 running on a very new Longhorn build. When you visit a website that has an RSS feed, an orange and white RSS button will appear in the toolbar. If clicked, you will then be brought to the screen you see above. You can increase and/or decrease the size of each post, as well as subscribe to the feed. IE 7's visual implementation of RSS is what I would call extremely similar to Tiger's Safari 2.0. That being said, I am really happy about the fact that Longhorn will be featuring a central feed location. In layman's terms, any feed subscribed to will be stored in a central location within the OS. The beauty of this is that any application can be written to access this feed with your permission. As an example, Dean Hachamovitch showed how the Longhorn screen saver displaying a slide show of images downloaded from an RSS feeds enclosures. When showing the images, there was a caption on the bottom right which consisted of the first paragraph or so of the blog post in which the images were sent in. Read more at my post on Venturus. Here is an image of the Longhorn screen saver using RSS: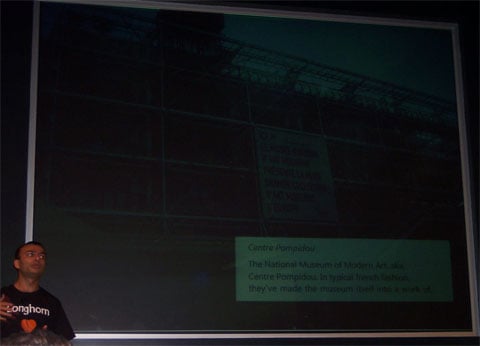 © Gear Live Inc. – User-posted content, unless source is quoted, is licensed under a Creative Commons Public Domain License. Gear Live graphics, logos, designs, page headers, button icons, videos, articles, blogs, forums, scripts and other service names are the trademarks of Gear Live Inc.