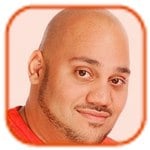 Posted by Andru Edwards Categories: Internet, Software

The Google Toolbar is now available for the Firefox browser on Windows, Mac, and Linux in 10 different languages. While it's great to see Google finally jumping on the Firefox bandwagon, giving it support for what is arguably the most popular toolbar out there, I am really not all that excited. Firefox ships with a built-in pop-up blocker as well as a built-in Google search box. Does anyone really use all the rest of the features on the Google toolbar?
Read More

| Google Toolbar for Firefox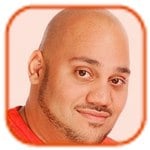 Posted by Andru Edwards Categories: Mods / Hacks, Software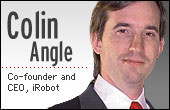 This just sounds cool, although I think it might be something that I use once or twice, and then never use again. Nonetheless, I am sure there are people out there who could come up with some great uses for a Roomba API:
What sort of add-ons could you have for the Roomba?
Angle: For the Roomba, there is a group that's working very seriously and looking at the idea of using the Roomba as a physical avatar. I might log into a Web page and see what the robot sees, hear what the robot hears and be able to drive the robot from my Web page. Over time, there'll be probably more of this type of interest. The rate at which it becomes economically interesting? I've no idea. We're putting up the APIs and doing what we can to encourage people.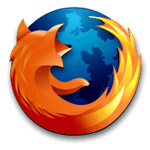 Firefox got a few mentions in the news today. Firstly, Google announced they would be releasing a version of their popular Google Toolbar for Firefox. This would of course come out as an extension for Firefox, bringing some additional Google functionality to Firefox's popular cross platform browser. Secondly for anyone who is addicted to Microsoft Internet Explorer's user interface you can now make Firefox look and act very similar to IE. By installing several extensions and a theme you can make Firefox act almost entirely like Internet Explorer.
Read More

| Google Toolbar for Firefox
Read More

| FirefoxIE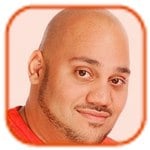 Posted by Andru Edwards Categories: Software

Opera for Windows 8.02 Technical Preview 1 was released, one of the biggest new features is implementation of BitTorrent protocol support. Being that such a large percentage of Internet traffic is from BitTorrent, you can't blame them for going this route. I just hope it is feature-rich, rather than a clunky attempt. The official announcement should be coming tomorrow.
Read More

| OperaWatch
Posted by Devin Categories: Cell Phones, Software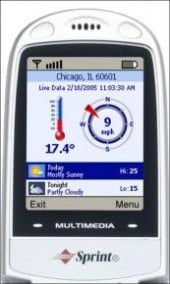 WeatherBug announced yesterday that it will bring its popular weather application to the cell phone via WeatherBug Mobile for Java. The service is only available through Sprint, and will cost users $2.99 a month. While Sprint PCS Vision customers already have access to Weather Channel information through their phone, most weather information is only updated hourly, unlike WeatherBug. "A recent AP poll indicated that most Americans closely monitor weather reports but find them unreliable. People want reliable weather conditions for their specific location and want to be able to view them as they go about their day, depending on where they are," said Andy Jedynak, Sr. Vice President and General Manager, WeatherBug. "Unlike all other weather reports, which are based upon hourly data from local airports, WeatherBug offers continuously updated live weather information at your fingertips, when it matters most."
Read More

| WeatherBug Mobile
Posted by Devin Categories: Corporate News, Software
The European Parliament overwhelmingly voted to reject a proposed law that would create a single way of patenting software across the European Union. The final vote, 648-14 vote with 18 abstentions, came Wednesday and is the nail in the coffin for the bill, since the drafters of the law, the head office of the European Commission, say they won't create another bill. Many lawmakers have said they believed the measure did not promote innovation and would stifle enterprise, and also that human knowledge cannot be patented.
EICTA, a group representing 10,000 companies including giants such as Nokia and Alcatel SA which had been lobbying for the bill, said the decision to scrap it was wise, given the large number of amendments that threatened to severely narrow the scope of the legislation. CompTIA, representing small- and medium-sized information technology companies, echoed this view. "Conflicting views have confused the issue and made it difficult for the parliament to reach a clear and balanced decision that would adequately support innovation."
Read More

| USA Today
Posted by Devin Categories: Corporate News, Software
The European Parliment moved closer to rejecting a proposed law that would create one single way of patenting software throughout the European Union on Tuesday. Lawmakers are expected to vote Wednesday on this software patent directive, but if they do reject it, the law will basically be "dead" since the European Commission which had drafted the law, has said that they will not put forth another. Comanpies such as Nokia Corp. and Siemens AG are still fighting for the bill to be adopted, claiming the need to invest in research and development.
Some 178 amendments to the bill have been tabled by parliamentarians ahead of the vote—which is expected to drag for hours if it is needed—and if any is adopted the proposal would go to a process called 'conciliation' between the Parliament and the EU Council which could take months to complete.
Read More

| Business Week
Posted by Devin Categories: Cell Phones, Software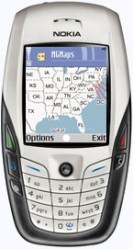 A lot of people have been having fun lately with Google Maps, messing with the API to develop really neat, innovative solutions. Now you can search Google Maps anytime by way of your cellphone. Mobile GMaps is software that will display Google Maps and Keyhole satellite imagery on any Java J2ME-enabled mobile phone. The program was created under the Creative Commons license, which means you can download it and use it, or share it with your friends, for free, as long as it's used in a non-commercial way. Now you can have a map with you where ever you go so you'll never get lost, not that you ever do, right?
Read More

| Mobile GMaps via Textually

Posted by Kristin Wenzel Categories: Software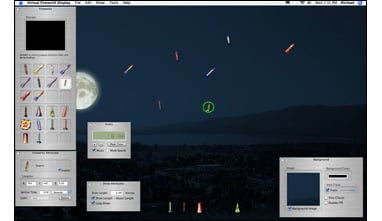 Happy Independence day! Yeah, you know what time of year it is - time for fireworks. Unfortunately with so many cities cracking down on firecrackers, more stringent laws each summer, droughts and brush fires… Not to mention smelling nothing but sulfur for the next couple days and the chance you'll blow your hand off somehow! This year, why not celebrate by having a HUGE pyrotechnic display - on display of your Macintosh! Just in time for the Fourth of July, this sweet freeware app burst onto the apple site's downloads section. It features the ability to drag different kinds of fireworks all over the screen and then set them off. The graphics are pretty good, and for a fairly useless but really fun little app, this is a great pick.
If you are on the Windows side of things, be sure to check here for an abundance of similar software.
Read More and Download

| Apple.com

Posted by Sparky Categories: Cell Phones, Podcasts, Portable Audio / Video, Software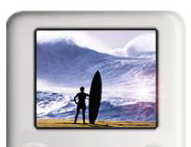 The last few days have certainly been big news for the iPod and iTunes. Apple dropped the new iPod color to its stores, and released iTunes 4.9 to the public. This has sent a surprising number of ripples through the music and Apple communities. iPodLounge has surprised us and given a coveted "A" review rating to the new line of iPods and has a very exhaustive review of the new color players. With the new iTunes comes easy iPod support of podcasts, and the world agrees that aside from a few minor glitches its the one of the coolest things to happen to iTunes since, well, iTunes. Apple has also extended the RSS/XML format a little bit to enable chapters and other metadata to be included in the XML file to describe the podcast. Apple has of course also announced plans to give iPods away to qualifying students - what a great way to help grow their brand in what will become the influential market of tomorrow. Finally there are rumors floating around that the iPod shuffle is about to get a bump to 2GB and 4GB sizes, and the mini is going to get one of Hitachi's new 8GB drives. All of this kind of ticks off this one Gear Live writer who just bought a (now suddenly out of date) 4th generation iPod not two weeks ago.

| Free iPod with Mac purchase for students
Read More

| iPodLounge reviews the iPod Color
Read More

| Apple extends RSS for podcasting
Read More

| New shuffles and mini's on the way
© Gear Live Inc. – User-posted content, unless source is quoted, is licensed under a Creative Commons Public Domain License. Gear Live graphics, logos, designs, page headers, button icons, videos, articles, blogs, forums, scripts and other service names are the trademarks of Gear Live Inc.