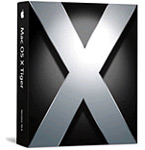 In releasing OS 10.4 (Tiger) Apple certainly managed to present Windows XP with some serious competition. Deeply integrated features like Spotlight and Dashboard brought it head and shoulders above many other operating systems. Like all operating systems it had a few flaws (of which this editor noticed the WiFi issues the most) but luckily Apple announced the 10.4.2 update today which should fix the majority of the problems encountered so far. Updates include:
File sharing using AFP and SMB/CIFS network file services
Single sign-on authentication and reliable access to Active Directory servers
Autologin for managed user accounts
AirPort and wireless access
Core Graphics, Core Audio, Core Image, including updated ATI and NVIDIA graphics drivers
Finder updates including finding on Kind and using Slideshow
Synchronizing your iDisk with .Mac
Installation reliability
Managing Dashboard widgets
Address Book, Automator, iCal, iChat, Mail, Safari, and Stickies applications
Compatibility with third party applications and devices
Check your Software Update panel for the goods! I did and so far I'm quite happy (other than the install failed the first time, but I think there was a download glitch). This update is one of the rare OSX updates that requires a restart.
Read More

| Mac OS 10.4.2 information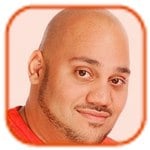 Posted by Andru Edwards Categories: Internet, Software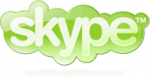 Okay, so we love Skype. The IM client/P2P VOIP client has been good to us. Today, they deliver yet another small token, as they present their first Free SkypeOut Day. In actuality, you only get 10 free SkypeOut minutes, so it is a bit misleading. To score your free ten, log in to Skype, and head to the My Account page. Do it quick, as you only have until the end of the day.
Read More

| Skype
Posted by Devin Categories: Corporate News, PC / Laptop, Software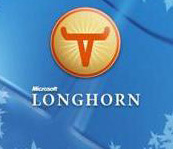 Microsoft has been sending out invatiations to all their beta testers and WinHEC participants. What's the occasion you ask? It's the Windows Code Name Longhorn beta program, and Microsoft has even rolled out a new beta client to replace WindowsBeta and BetaPlace. The new OS isn't avaliable for anyone to download though…apparently the preliminary invitation codes will be unique per user. If you're anxious to get your hands on the latest platform from Windows don't worry, Microsoft should be allowing the public to apply for the beta program later on this summer, and Longhorn will also be apart of the Community Technology Preview program.
Read More

| Slashdot

Posted by Oscar M. Cantu Categories: Internet, Software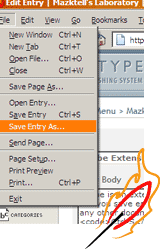 I can't tell you how many times I have been in the midst of a quick blog entry or post on a forum, only to discover that my session had timed out. For me, I can honestly say this is one of the most frustrating occurrences that can happen on the Internet. Enter Scribe. This is an excellent Firefox extension which ads quick save functions to web forms. This means you can save any web form text you are currently filling out – including blog entries and forum posts. It even supports the CTRL – S command keys so you don't have to take your hands off that keyboard. Go ahead and give it a download and ponder how you ever managed without it.
Read More

| Scribe Homepage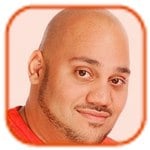 Posted by Andru Edwards Categories: Internet, Software

The Google Toolbar is now available for the Firefox browser on Windows, Mac, and Linux in 10 different languages. While it's great to see Google finally jumping on the Firefox bandwagon, giving it support for what is arguably the most popular toolbar out there, I am really not all that excited. Firefox ships with a built-in pop-up blocker as well as a built-in Google search box. Does anyone really use all the rest of the features on the Google toolbar?
Read More

| Google Toolbar for Firefox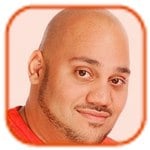 Posted by Andru Edwards Categories: Mods / Hacks, Software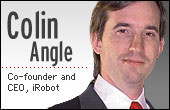 This just sounds cool, although I think it might be something that I use once or twice, and then never use again. Nonetheless, I am sure there are people out there who could come up with some great uses for a Roomba API:
What sort of add-ons could you have for the Roomba?
Angle: For the Roomba, there is a group that's working very seriously and looking at the idea of using the Roomba as a physical avatar. I might log into a Web page and see what the robot sees, hear what the robot hears and be able to drive the robot from my Web page. Over time, there'll be probably more of this type of interest. The rate at which it becomes economically interesting? I've no idea. We're putting up the APIs and doing what we can to encourage people.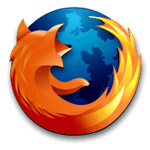 Firefox got a few mentions in the news today. Firstly, Google announced they would be releasing a version of their popular Google Toolbar for Firefox. This would of course come out as an extension for Firefox, bringing some additional Google functionality to Firefox's popular cross platform browser. Secondly for anyone who is addicted to Microsoft Internet Explorer's user interface you can now make Firefox look and act very similar to IE. By installing several extensions and a theme you can make Firefox act almost entirely like Internet Explorer.
Read More

| Google Toolbar for Firefox
Read More

| FirefoxIE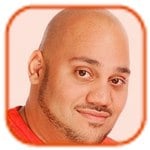 Posted by Andru Edwards Categories: Software

Opera for Windows 8.02 Technical Preview 1 was released, one of the biggest new features is implementation of BitTorrent protocol support. Being that such a large percentage of Internet traffic is from BitTorrent, you can't blame them for going this route. I just hope it is feature-rich, rather than a clunky attempt. The official announcement should be coming tomorrow.
Read More

| OperaWatch
Posted by Devin Categories: Cell Phones, Software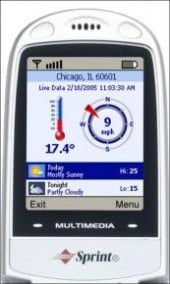 WeatherBug announced yesterday that it will bring its popular weather application to the cell phone via WeatherBug Mobile for Java. The service is only available through Sprint, and will cost users $2.99 a month. While Sprint PCS Vision customers already have access to Weather Channel information through their phone, most weather information is only updated hourly, unlike WeatherBug. "A recent AP poll indicated that most Americans closely monitor weather reports but find them unreliable. People want reliable weather conditions for their specific location and want to be able to view them as they go about their day, depending on where they are," said Andy Jedynak, Sr. Vice President and General Manager, WeatherBug. "Unlike all other weather reports, which are based upon hourly data from local airports, WeatherBug offers continuously updated live weather information at your fingertips, when it matters most."
Read More

| WeatherBug Mobile
Posted by Devin Categories: Corporate News, Software
The European Parliament overwhelmingly voted to reject a proposed law that would create a single way of patenting software across the European Union. The final vote, 648-14 vote with 18 abstentions, came Wednesday and is the nail in the coffin for the bill, since the drafters of the law, the head office of the European Commission, say they won't create another bill. Many lawmakers have said they believed the measure did not promote innovation and would stifle enterprise, and also that human knowledge cannot be patented.
EICTA, a group representing 10,000 companies including giants such as Nokia and Alcatel SA which had been lobbying for the bill, said the decision to scrap it was wise, given the large number of amendments that threatened to severely narrow the scope of the legislation. CompTIA, representing small- and medium-sized information technology companies, echoed this view. "Conflicting views have confused the issue and made it difficult for the parliament to reach a clear and balanced decision that would adequately support innovation."
Read More

| USA Today
© Gear Live Inc. – User-posted content, unless source is quoted, is licensed under a Creative Commons Public Domain License. Gear Live graphics, logos, designs, page headers, button icons, videos, articles, blogs, forums, scripts and other service names are the trademarks of Gear Live Inc.